What is Your Home Saying About You? 5 Interior Design Ideas That Speak Your Language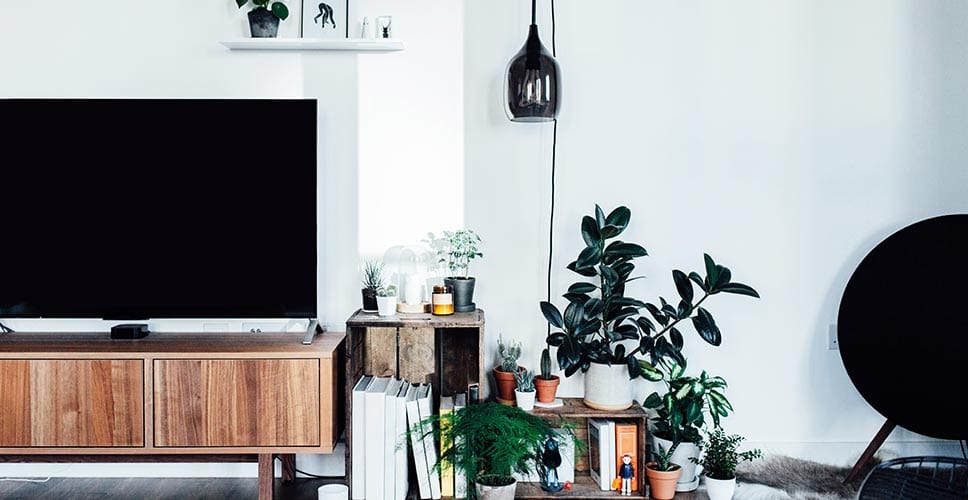 If your home's walls could talk, what would they say about you? Would they say anything at all or simply croak a few cries of desperation? If it's the latter, you might want to think about looking at your interior design and adding some personal touches.
Prominent American interior designer Nate Berkus stated it eloquently: "Your home should tell the story of who you are and be a collection of what you love."
If the place you call home is still a story of blank pages, you may just need some interior design inspiration to help it unfold. The secret? Personalized home decor that speaks your language.
With these customizable decorating ideas, you'll be on your way to curating a collection of the quirks, memories and moments that define your life's unique chronicles.
1. Recreate a Sentimental Memory with Personalized Quote Art
Life is full of sentimental moments, but they're often too fleeting to capture. With personalized quote art, your wall can serve as the backdrop to a memory that can be relived daily. This hand-lettered custom wedding vow art from Originals are Better paints a picture of the endless possibilities. Think a favorite quote, song lyrics, or even a lighthearted inside joke. If your mentality is to look forward rather than back, create a frameable bucket list for an artistic vision board.
The future of your home? Promising. You can quote us on that.
2. Forever Freeze a Moment in Time — and Location — with a Custom Star Map
It's written in the stars: Another way to freeze a moment in time and location is to create a custom star map. Whether it's a proposal, first house, the birth of a child, or a moment that simply can't be described, The Night Sky lets you create your own custom star map. You can design your time-and-location-stamped night sky as a grid, constellation, or bevy of stars. Shine the spotlight on one featured moment or create a gallery wall full of highlights. The sky's the limit.
3. Put Your Fur Baby on Display with a Customized Pet Cutout Pillow
If you have a pet, your world most likely already revolves around them, so the room might as well revolve around them too. With a custom pet pillow like these from Aure Spaces, you can make time — and your pet — stand still (for once). Display your pet pillow on your bed, couch, office chair, or window seat for a cushion that will keep the vibe and levity alive. Warning: They look so alive that you can expect frequent double-takes. No fur baby of your own? Create a human pillow!
4. Ride the Wave of an Old Sentiment with Personalized Soundwave Art
Some sounds are music to your ears no matter how much time has passed. Whether it's a baby's heartbeat, the voice of a loved one, or the melody of a special song — its audio has a soundwave that can translate into visual art. Get creative with the possibilities. Pink Milkshake Designs turns any song and color of your choice into a beautifully modern piece of watercolor sound wave art. Think soothing lullaby for a nursery, a wedding song for the bedroom, or even an upbeat favorite concert song above the front door as motivation. Rindle Waves has large-scale 3-piece sets printed on modern giclee paper or canvas. Sound on.
5. Leave Your Mark on a Customized Map Tray
It's often about the journey, but there are times when the destination never leaves your heart. With a customized map serving tray from Uncommon Goods, you can let a location not only hold special meaning, but a drink or two as well. Whether it's where you met a loved one or the place where you finally found your true calling, display your life's cartography on a coffee table with a few statement souvenirs from the treasured destination. You can even pair the serving tray with a matching custom map coaster set.
Capturing your own essence in a few customized decor pieces will let your space shine. Your home will thank you for giving it a voice.