The Latest Front Door Ideas That Add Curb Appeal, Value to Your Home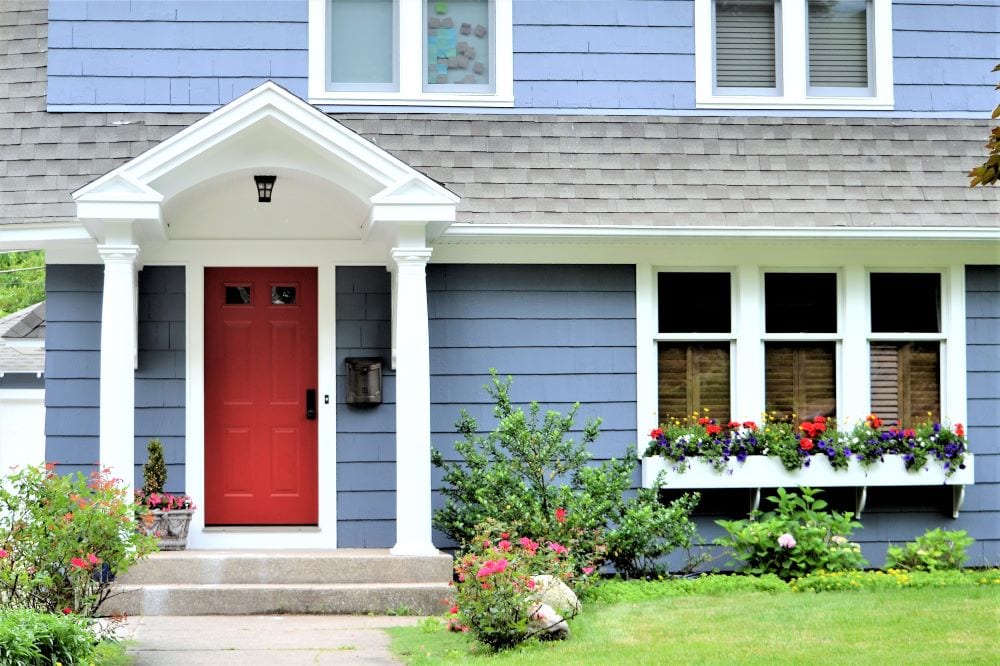 One of the first things about a house that a guest or home buyer notices is the front door. If you want to make a statement, upgrading or revamping your front door is a smart move that isn't all that expensive. According to Realtor.com, it's the second best return-on-your-investment renovation.
Ready to get inspired? Here's a collection of the latest front door ideas and trends you may want to steal to improve your home's curb appeal.
1. Front door paint color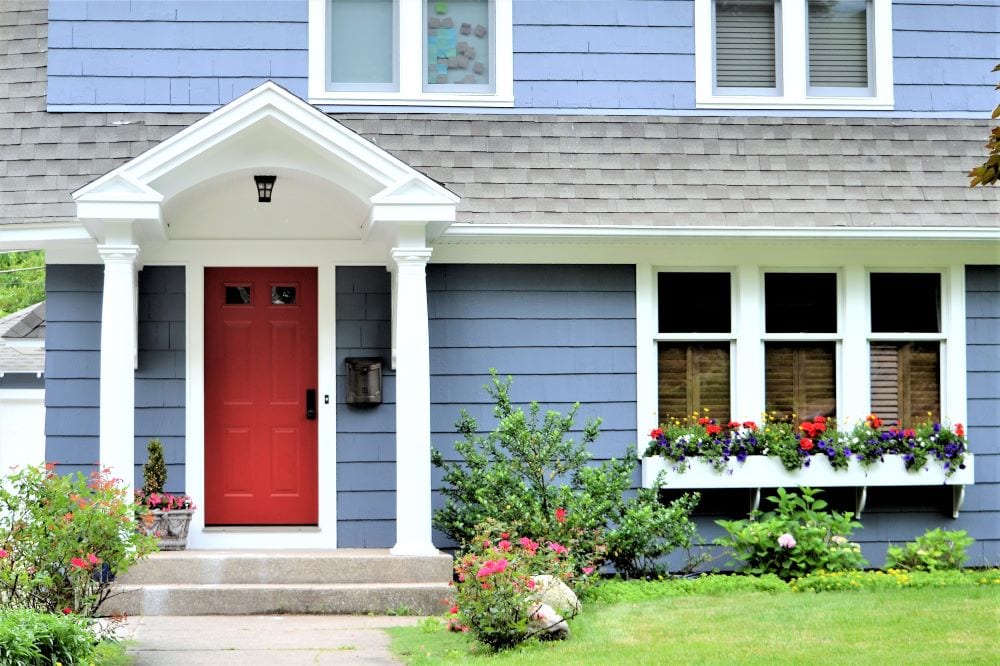 One of the quickest fixes to upgrade your front door is to simply paint it. Choose an exterior paint designed for the door type; there are paints and primers for steel, fiberglass and wood door surfaces. About one quart of paint should do for an average door.
Gloss or semigloss are the most durable; the sheen holds up better against nicks and scratches and tends to show bolder colors better. It's easy:
Although you can paint your mounted door, removing the door and all of the hardware will give you a better finish.
Sand the door lightly to get rid of old paint drips, nicks and dents.
Apply a primer; wait for it to dry.
Protect your door while it dries so dirt particles don't stick to it.
When it comes to color options, nearly anything goes. According to Benjamin Moore, contrast is key. Choose a bold paint color that stands out from the rest of the home, like these door paint color ideas.
2. Metal front door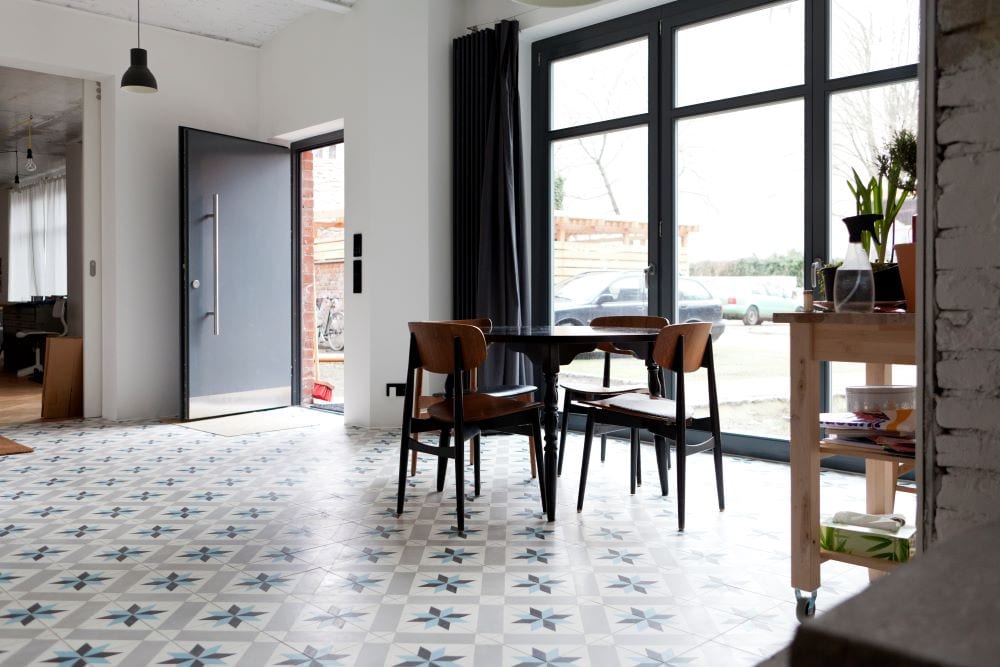 Halfdark / Getty Images
For an artisanal look that's both warm and contemporary, consider a metal front door. With the industrial trend going strong, black steel is popular although copper and stainless steel front doors will always be fashionable.
3. Glass front doors featuring glass side panels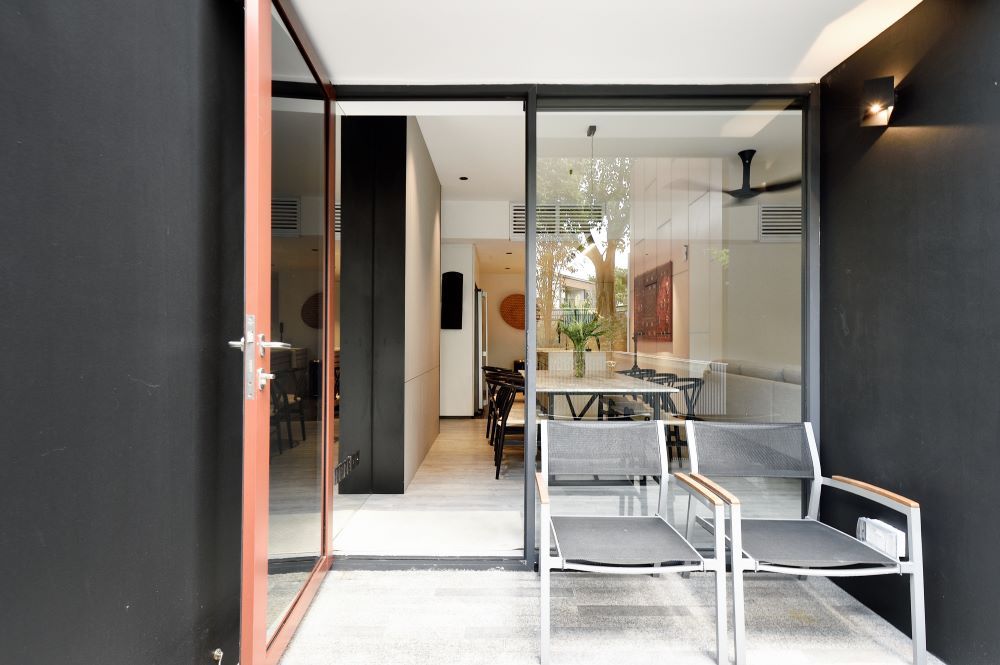 Carlina Teteris / Getty Images
One of the freshest door trends takes the existing double door design and converts it into a standard front door size with a glass side panel. This modern front door idea allows more light into the entryway and saves you money on having to purchase a larger or double front door.
4. Pivot doors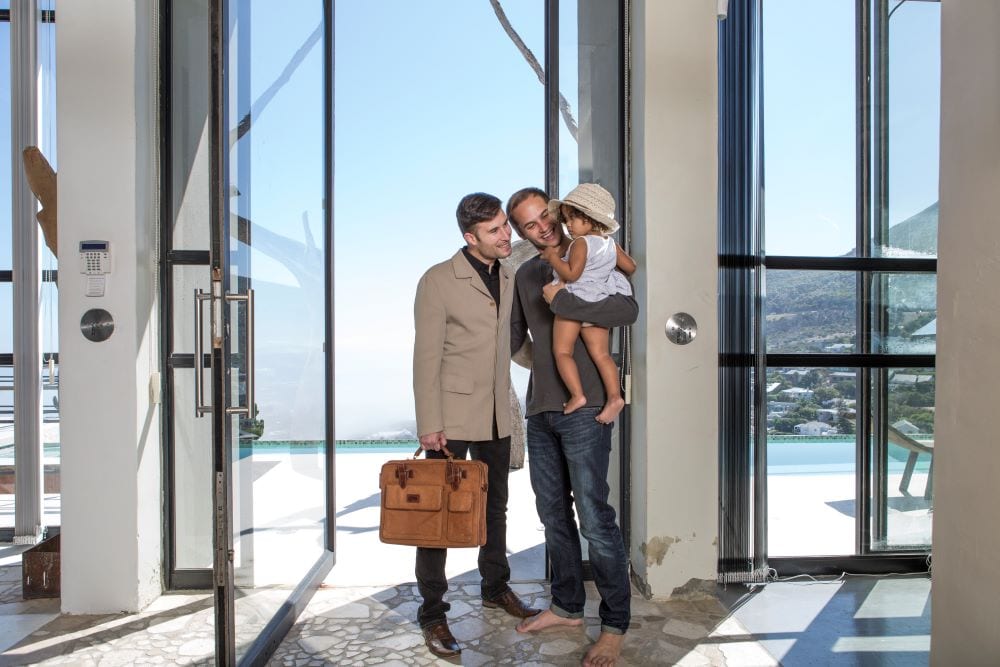 Westend61 / Getty Images
One of the best door trends is the modern pivot door. The look features a large-scale, floor-to-ceiling door that pivots on an axis instead of opening and closing from a wall-mounted hinge. The pivot front door is perfect in a location where a door jamb may not be possible or if the door is very heavy. Or simply because it's so cool.
5. Wood and glass panel front doors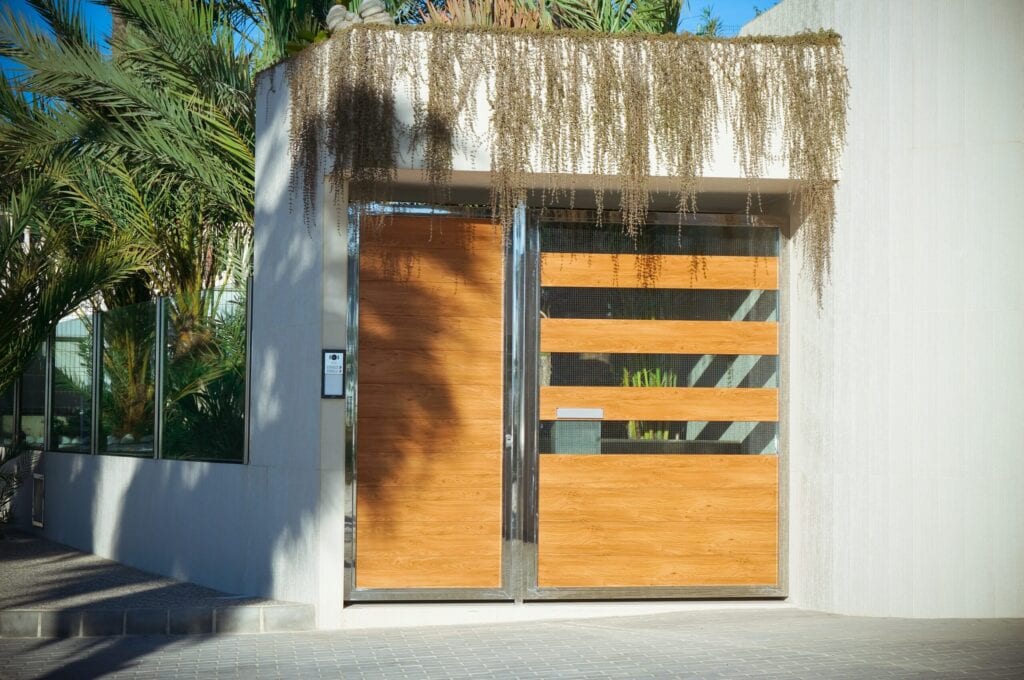 @marinissimus / Twenty20
For a contemporary look that enhances your home's architecture and lets plenty of light into the interior, look for a modern wood and glass panel front door. Worried about privacy? Choose a glass that's frosted, etched or has some type of design that obscures what's going on inside.
Like the latest trends and front door ideas? Share yours with us here or on Facebook with the hashtag #frontdoorideas.