Six Reasons Why You Should Go Glamping for Your Next Vacation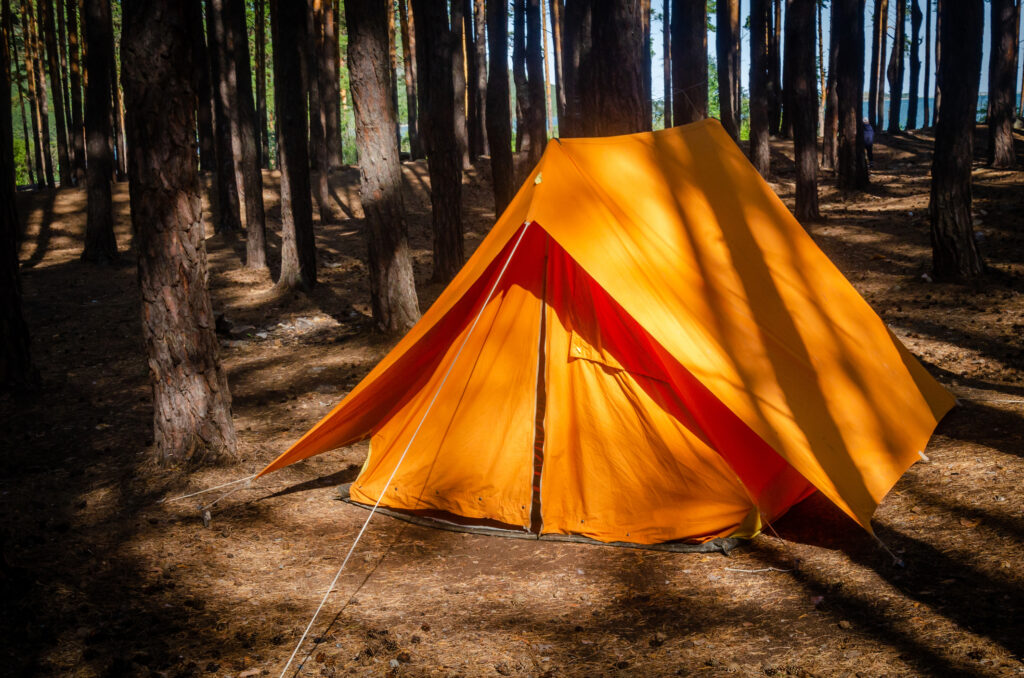 You either love camping or you don't.It's an experience many are fond of, as the beauty of great outdoors is undeniably inspiring. And smores are undeniably delicious. But for many, trekking out into the wilderness can be a bit too rugged for those not used to pitching a tent.When I'm looking to relax, I'd rather watch Survivor than pretend I'm a contestant. But I also love nature and getting away from the city for a vacation. What happens when I want to sleep under the stars, but not in a stuffy sleeping bag?Enter glamping. A literal combination of the term "glamorous camping", it's a luxurious way of getting into the great outdoors while keeping the comforts of home.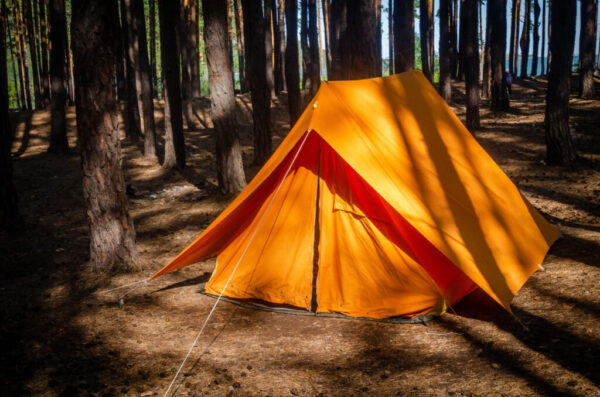 Kirill_Savenko / Getty Images
Glamping is camping in style. It's got all of the kinks worked out already, so all you have to do is show up and enjoy it. That arrival could be to the beaches of Mexico or the mountains of Montana, as glamping can be found in nearly every corner of the world. It's the vacation everyone is talking about, from small families to big celebrities.
Here are six reasons why you should go glamping for your next vacation: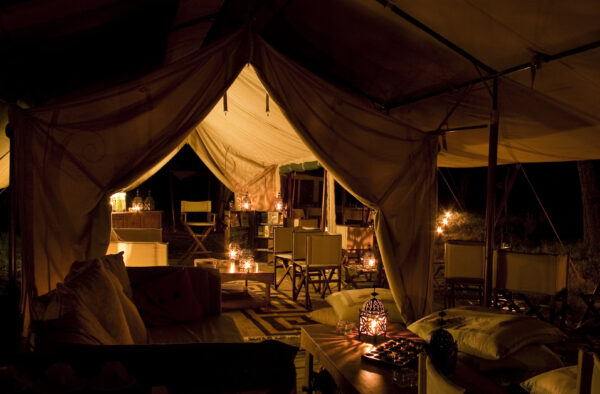 WLDavies / Getty Images
It's comfortable
When you glamp, you're "roughing it" without the "rough" part.Forget the tent which you have to contort your body to crawl into, and instead, step into a tall canvas tent with room to spread out. Camping itself is wonderful, but sleeping on the ground, zipping in and out of tents, and less-than-ideal bathrooms can be a bit draining on most people after a while, and a complete no-go for some. Glamping means real beds that you can get some of your best sleep in — especially in the fresh air of the outdoors. They're vastly more spacious than tents, giving you and your travel companions room to spread out both horizontally and vertically. You'll be treated with hotel-like hospitality and the creature comforts that help you to relax and feel at home on vacation.And there are electrical outlets, which is a big plus, right?
WLDavies / Getty Images
The locations
Glamping brings you to places that hotels and resorts can't. You could be waking up just steps from a beach on a private island, or deep in a mountain range overlooking a serene alpine lake. As soon as you walk out of your "room", you're immersed in nature. It really doesn't get much better than that.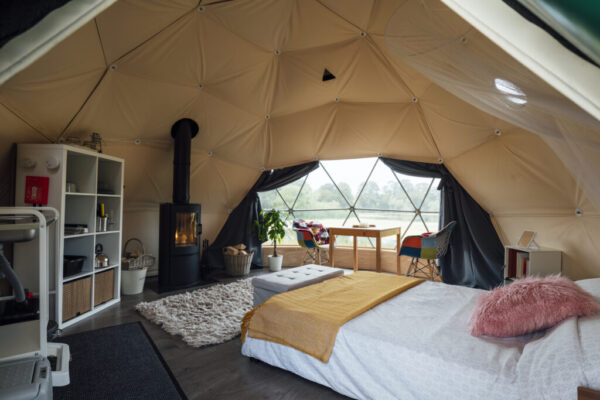 SolStock / Getty Images
The cost
Living luxuriously in a tent, yurt, teepee, or cabin doesn't have to break the bank. In fact, most glamping is considerably less expensive than staying in a hotel. Look around at glamping near you or where you'd like to travel, and you might be surprised by what you find.And you can rest easy knowing that your money is well spent. Much like AirBnB or VRBO, supporting glamping means supporting individuals and their small businesses. You eliminate the overhead of a large resort property and directly support the local community and economy.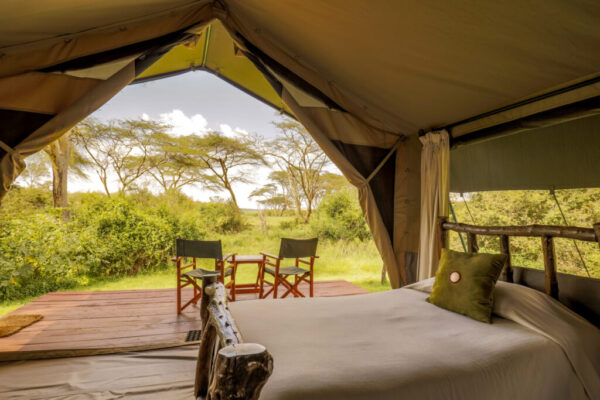 Tomas Rodriguez / Getty Images
You don't have to be an expert
Camping isn't as straightforward as going out into the woods with a tent and sleeping bag — which is assuming you even have those two essentials. So while camping itself is low cost, the gear needed to rough it for a few days can add up quickly.When you glamp, there's no additional equipment required. You won't have to worry about bringing a cookstove or remembering the rain fly. Scout skills are not necessary here.Sure, there are some camping purists out there who want to trek for miles and go completely off the grid for a few days. But if that's not for you, glamping is your best bet for a memorable camping experience. Simply show up, sit back, and enjoy the simplicity of being outdoors.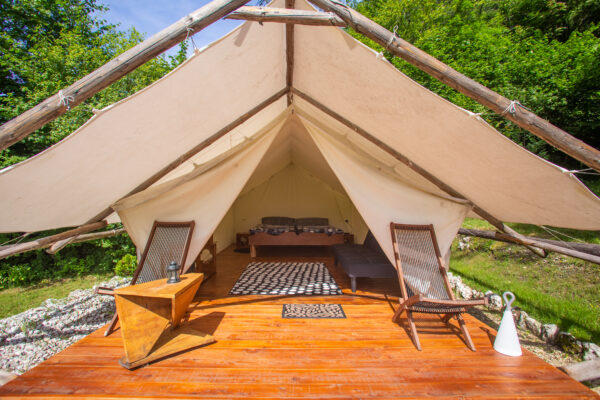 paulprescott72 / Getty Images
It's eco-friendly
Not only does glamping immerse you in nature, it also helps you protect it. Once you go glamping, you'll have a heightened appreciation for nature and protecting it — while doing so. Glamping itself is a low impact green activity.Most vacationing includes brand new, large resort complexes that are expensive to build and operate. Glamping can happen anywhere from tents to retro airstreams, but nearly all of the options are examples of low construction, upcycled or reused living arrangements.What's more, they don't require the heating and electricity costs of modern construction. And for the resources glamping does require, many setups run on solar or wind power.As ecotourism rises in demand, glamping stands a great chance to skyrocket in popularity.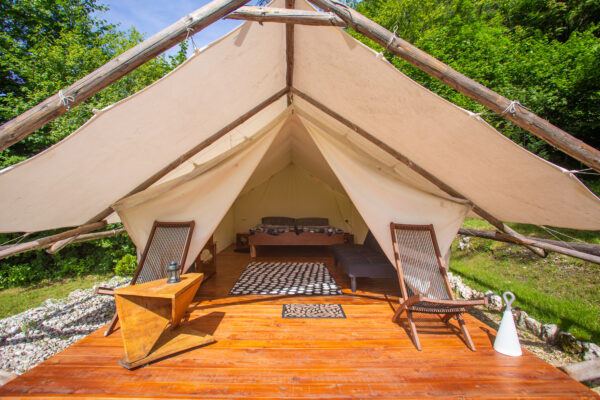 MachineHeadz / Getty Images
It's cultural
There's no better way to experience a culture than to immerse yourself in it. Whether you're learning to surf with the locals on the Baja coast or practicing your lassoing skills on a ranch in Big Sky, there's so much to do, see, and learn while glamping.And glamping doesn't just mean in tents! From yurts to wagons, teepees, airstreams and treehouses, the variety of ways to glamp allow for different cultural experiences that will leave you with memories to last a lifetime.Are you thinking about going glamping? Have you already gone? I'd love to hear about your experiences and see your pictures! Send me a few words in the comments, or on social media.Happy trails!