DIY: 6 Chic Ways to Use Marble Contact Paper
We hope you like the products we recommend. Just so you are aware, Freshome may collect a share of sales from the links on this page.Nothing says luxury quite like marble. We eschewed it for a brief moment in the design world because it was associated with gaudiness, but marble is making its comeback in a big way. Today's homes use marble to add a touch of opulence without sacrificing a minimalist color palette and clean lines. The only problem with marble? Its price point. But don't give up on this metamorphic rock just because it seems like it will take a major chunk out of your wallet. Thanks to marble contact paper, you can bring the sleek look of marble into your home for next to nothing.All you need is your own roll of contact paper and a little DIY know-how. Here are six chic ways to create your own marble furniture and accessories.
[deals-hub-ad]

Alina Buzunova / Getty Images
1. DIY marble contact paper tray
Start working on your marbling skills with this straightforward project from Burkatron. All you need is a slab of wood, a roll of marble contact paper and a craft knife. The wood doesn't need to be nice, either. Fiberboard works well, since you're covering it with your contact paper anyway. Measure and cut your contact paper to fit your wood piece, wrap it like a present and you're done! You can make a small tray like the one pictured or go large-scale to bring up the impact level. If you want to step things up even further, add handles or brackets onto the sides.
TravelCouples / Getty Images
2. DIY marble contact paper planters
Your plants deserve somewhere nice to live, don't you think? But if you're on a tight budget or just not confident that your plants will survive the winter, you might not be willing to invest in expensive homes for your green things. Don't worry. Fall for DIY has you covered with these pretty planters. Start saving your cylindrical packaging (think jars and cans). Then wrap them neatly in contact paper and cut off the excess, and you've got a high-class, low-cost place for your plants to thrive. The finished products in this DIY get an extra touch of glam from the metal rings present on the top and bottom of almost all food cans. Look for cans with smooth edges, rather than ribbed ones, to get a cleaner finish.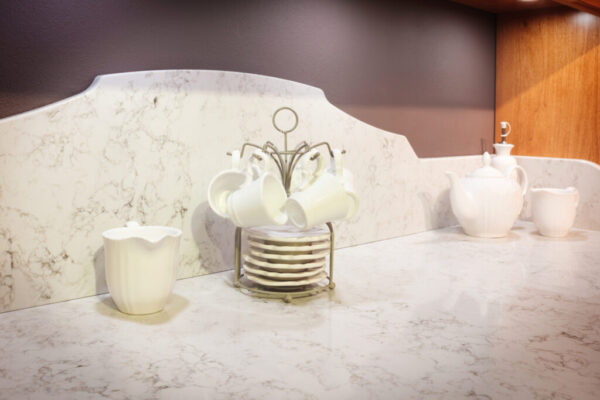 Matveev_Aleksandr / Getty Images
3. DIY marble contact paper table
Now that you've gotten your feet wet with marble contact paper, it's time to move on to something bigger. Splendor Styling's DIY shows you how to neatly wrap a side table in marble paper, and it includes a makeover for the table legs as well. This serves as inspiration to get you started, but don't limit yourself. You could wrap a coffee table, small stool and more. Whatever furniture in your home is in need of an upgrade, your trusty roll of contact paper is waiting.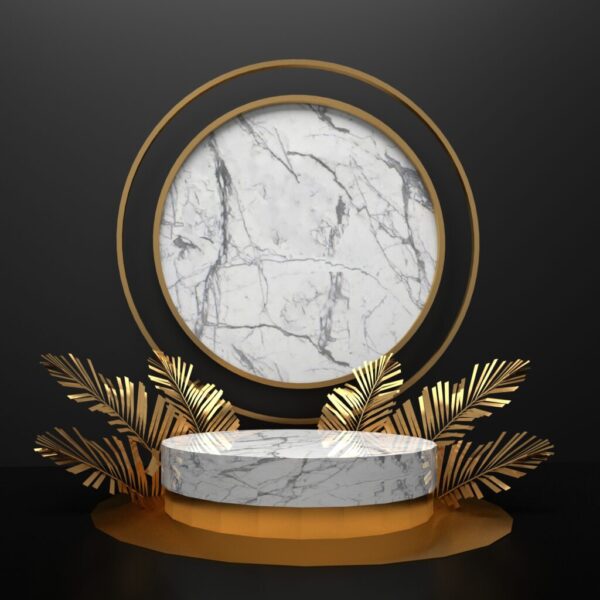 Kumpang / Getty Images
4. DIY marble contact paper clock
Analog clocks have moved out of the realm of utility and into the realm of decor. So why not have some fun with a hyper-minimalist clockface? Twine & Table combines a clock kit, pre-drilled clock face and (you guessed it) contact paper to create a sleek, modern clock that adds a luxe touch to any wall. You can customize the size of your clock face to your space. A smaller face might work well in a bathroom, while a larger one could serve as the centerpiece over your mantel. Twine & Table notes that you should make sure you buy a clock kit that matches the thickness of the clock face you choose.This DIY is ideal for renters who want to minimize the number of holes they put in their walls. Because this wood-based clock is significantly lighter than an actual marble clock, it can be hung from a single nail or sturdy stick-on hook.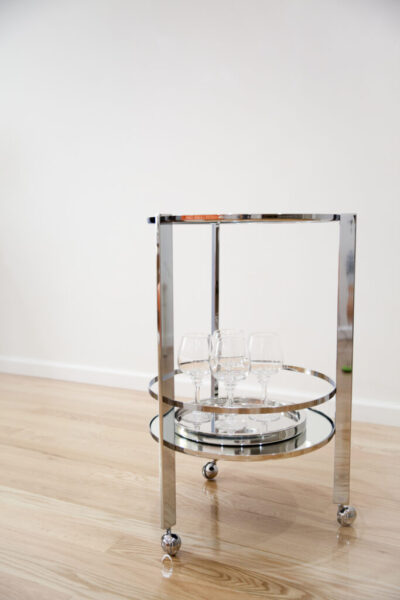 JaysonPhotography / Getty Images
5. DIY marble contact paper bar cart
You bought your bar cart and all of the essentials with which to fill it. But it still isn't giving your space the glamorous feel you'd hoped for. Fear not! Your trusty roll of contact paper can come in handy yet again. Whether your bar cart has block-style shelves or glass shelves, you can DIY a chic upgrade.If you're still on the hunt for the perfect bar cart, keep this DIY in mind while you look. Some metallic spray paint and marble contact paper can help you transform that thrift store find into the envy of all your friends.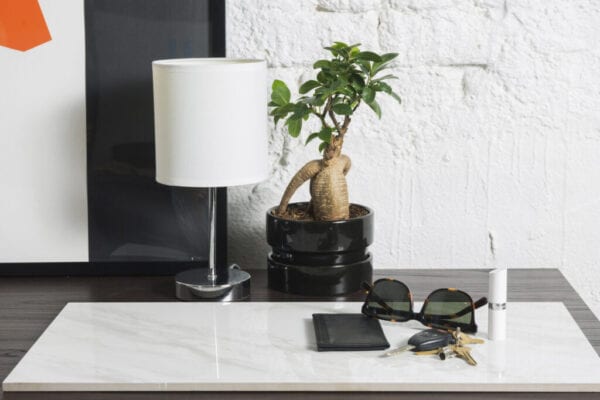 Cavan Images / Getty Images
6. DIY marble contact paper lamp
Lighting is key in creating the right feel in any room. You can't ditch a lamp without throwing off the whole light scheme of the space. Fortunately, with this DIY from Homey Oh My, you can keep any cylindrical lamp while matching it to your changing tastes.To accomplish this look, simply roll your marble contact paper around the base of the lamp. This gives your lamp an instant upgrade and doesn't sacrifice any of your room's precious light sources. And, as the DIYer points out, if you get sick of the marble, you can always swap it out for new contact paper in whatever pattern or print you're most loving that season.Are you a fan of marble? Do you think you'll try any of these affordable, easy ways to bring it into your home? Let us know in the comments!