Holiday Gift Guide: Find Perfect Home Gifts With Amazon Handmade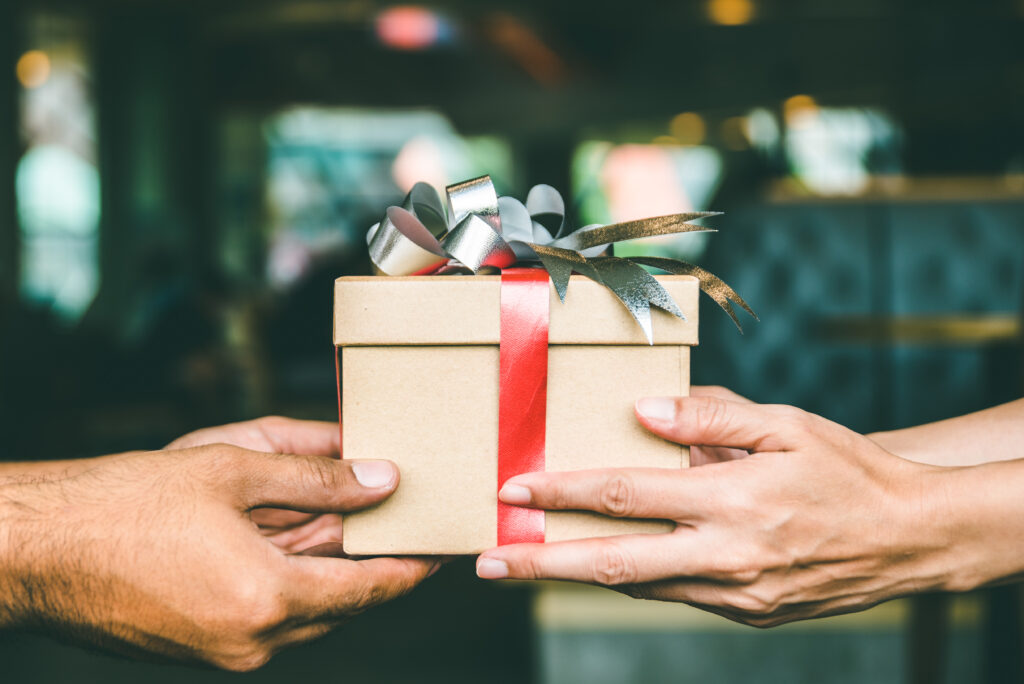 At Amazon handmade, you can find handcrafted home decor that's unique and beautiful. In 2020, we've all learned the importance of supporting small and local businesses. You can "shop small" this holiday season by choosing holiday gifts and home decor from our list of the best Amazon gift ideas. Amazon handmade supports small businesses and local makers, combining the convenient and fast delivery that the company is known for with the heartfelt knowledge that you're supporting small businesses and artisans.

Our holiday gift list contains everything you need this season, from Amazon gift ideas for her to creative gift ideas to make your loved ones smile. Need white elephant gift ideas from Amazon for your (virtual) holiday mingle? Find unique presents that fit your price range. Happy (online) shopping!

[deals-hub-ad]
Holiday gifts you can buy today on Amazon Handmade:
Gifts under $25:
Authentic holiday doves (an exact replica of what you saw in Home Alone 2
The Home Alone movies are holiday classics. These ornaments are perfect for anyone who loves the movies. They're affordable and handmade here in the USA by the original designer John Perry.
Each box comes with two doves inside. Get it for yourself, get it for your in-laws, or snag some for your neighbors. They're a great way to say "I love you" from afar, so send them to family and friends you're thinking of this holiday season.
Wax & Wane Candles, an Oregon-based small business, delicately pours each product by hand. It combines the decadent floral scent of the Peony flower with magnolia, musk, and white amber. It comes in a mason jar, which makes it both an adorable and practical gift. You can never go wrong with candles!
If you're looking for an Amazon gift for him or for any bourbon-lover in your life, you've found the perfect one! Unique and handcrafted by a group of Veteran glassmakers, the BenShot Bullet Rocks Glass is sure to be a conversation starter at any (virtual) holiday get-together.
This whimsical gift will put a smile on the faces of your little loved ones (and your adults who are children at heart)! Made in North Dakota by Fish Belli, a toys and novelty goods store, this tiny terrarium comes with an adoption certificate, so your kiddos can say they "adopted a dino" over the holiday break.
Here's a white elephant gift idea that's sure to be stolen a few times. These fun bath bombs come with dried flower petals that make any bath feel luxurious. Relaxcation makes every product by hand, using gluten- and paraben-free ingredients.
This bamboo set of personalized spatulas is a great Christmas gift that combines usefulness with a little bit of personality. The set is made in Massachusetts by the donebetter brand, and contains four tools — a spoon, spoonula, flat spatula, and slotted spatula.
This Christmas Tree diffuser combines the scents of fresh white pine, birchwood, and balsam fir needles that leave your home smelling like freshly cut Christmas trees. Made by Lorenzen Candle Co. in Missouri, this Christmas Tree Diffuser is a perfect Christmas gift idea for your boss, coworkers, and neighbors.
Gifts under $50
Looking for an Amazon gift for him? Consider this handcrafted leather wallet from the American Bench Craft Store, a small business located in Wilmington, Massachusetts. You can find an array of unique and utilitarian leather goods — anything for the outdoorsy and adventurous loved ones in your life.
Made in Georgia by HoneycombStudio, this is the perfect gift for the plant parent in your life. These gilded mid-century modern bud vases are made with white clay and a glossy clear glaze. The vases come in a set of three, and none of them are exactly the same, which adds a lot of authenticity to its character.
This is a personal and thoughtful gift that's sure to make your loved one get teary-eyed. Memorialize the night you first met, the birth of a child, or any special occasion with this night sky poster by West Clay Company.
You can't go wrong with the gift of jewelry! These handcrafted gold-plated studs by Emmanuela are the perfect Amazon gift for her, or for any of the trendy jewelry-lovers in your life.
Need a holiday, wedding, and housewarming gift — all in one? Impress your friends and family with this personalized cutting board handmade by NakedWoodWorks. Send a sweet message or engrave their monogram!
Gifts under $100
This Moroccan pouf is trendy and utilitarian — a perfect Christmas gift idea for the boho interior designer. The Luxury Handmade brand crafts their poufs out of genuine leather in Marrakech. It's the perfect home decor item to add a little bit of personality to any space.
Give the gift of luxury and self-care this holiday season. These all-natural bath salts by LIVE BY BEING promote relaxation and good sleep — two things everyone could use more of during the holidays.
202o might have left most of us with a longing to travel, but that doesn't mean we have to stop dreaming. This handcrafted map made by the Enjoy the Wood Store is a perfect way to add personality and character to your space, and makes for the perfect gift for anyone experiencing the travel bug.
The toddler hammock made by Little Home is a perfect complement to your kids' bedroom or play area. It's handmade and sure to add whimsy to your child's space.
Working from home can also be stylish. This trendy messenger bag by Albaza is the perfect gift for college students and professionals alike.
Chocolate and diamonds? Sure, the chocolate isn't edible, but this necklace by Stacey Jewelry, LLC makes the list of perfect Amazon gift ideas. It's the perfect "I love you" holiday gift that doesn't break the bank! Plus, a small portion of the proceeds from the necklace go to MidAmerica Service Dog Foundation!
The bottom line
This holiday season, give the gift of "shopping small" while also finding thoughtful and unique presents for everyone on your list. Amazon Handmade makes supporting local artisans, makers, and businesses easy, so find what you're looking for today!