Apartment Interior Design : Before and After Pictures by Uberdesignhouse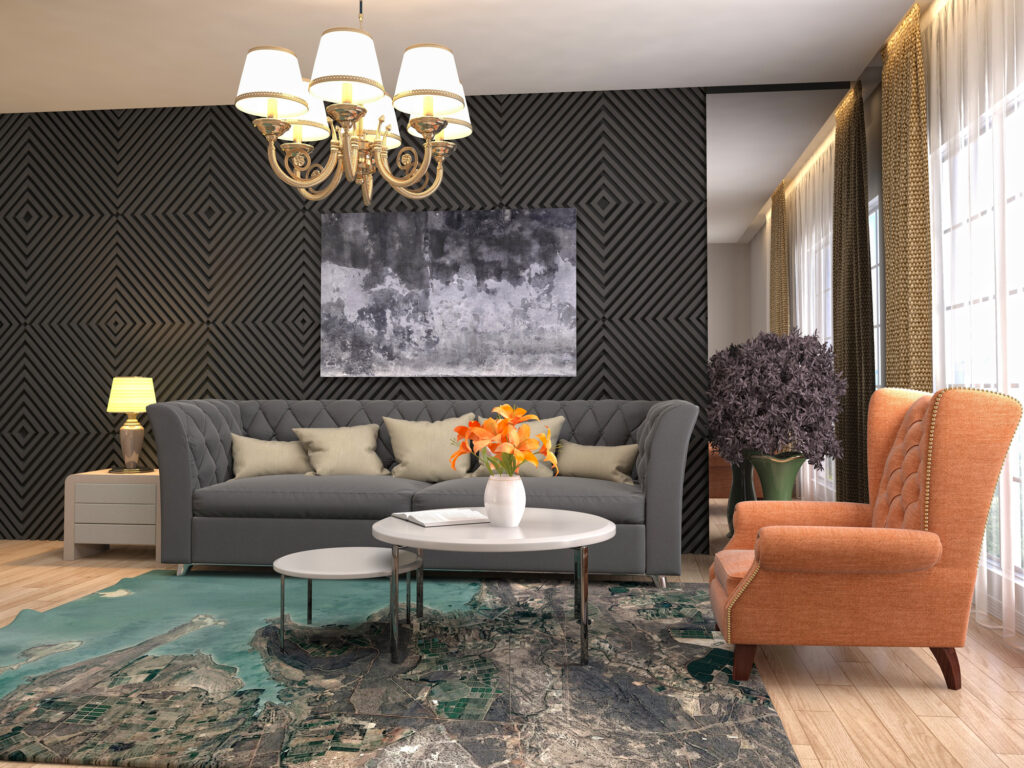 What I'm going to present today is a project by one of our readers Max Tay of Uberdesignhouse, an interior designer based in Singapore.
Now Max will tell us a few words about how he transformed a "Horror House" into a very beautiful place, so let's begin…
The homeowner sought out my services after coming across one of my previous works featured in a local design magazine. It was something of a challenge for me because the apartment was in a deplorable state when I 1st viewed it! The 30-year-old apartment had been rented out to various tenants over the last decade and very sadly, the abuse was showing.
Paying homage to the age of the apartment and the homeowner's love for bright funkily coloured objects sourced from various flea markets around the regent, we set out to put together an interior that's greatly influenced by the Austin Powers movies!
Stockernumber2 / Getty Images
With a tight budget, we focused most of the built-in carpentry work in the kitchen and bedroom wardrobe area. Not surprisingly, bright funky colours takes center stage throughout the apartment. To give the living area an interesting focus, I painted ribbon strips of brown, orange and yellow that draws the eyes across the pristine white background. Painting the strips in glossy enamel paint allows them to further pop out from the matt emulsion paint on the walls! To complete the look, I designed a free-formed ceiling cut-out in bright orange and a good polish returned the marble flooring to its glory days!
Built-in carpentry installed over a decade ago has not stood the test of time. Existing floor and walls tiles in the bathrooms and kitchen were cracked and broken in numerous areas. Leakages and spalling concrete ceiling in the bathrooms was simply horrible! However, amongst all these nightmares, the homeowners and I agreed that the one redeeming element of the apartment was the fabulous marble flooring in the Living Area. Not surprisingly, the marble flooring was the only thing we kept during the demolition works! Now let's see some before and after pictures with the kitchen area.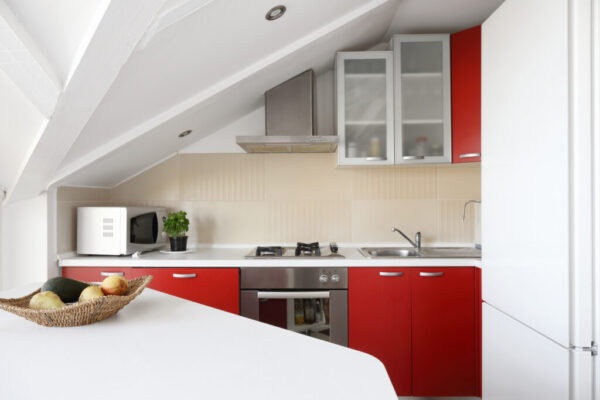 vuk8691 / Getty Images
A decidedly darker and more sophisticated style was opted for the bedroom to allow for a more restful atmosphere. To give it a sense of connection to the rest of the apartment, I continued the use of wall colours in strips here. Wallpaper in a matching colour serves as a focus for the bed-head area. I designed and commissioned a dual-purpose writing desk that allows a flat-screen TV to be hung facing the sleeping area. A small crystal chandelier in the wardrobe area completes the look. Now let's see some before and after pictures with the bedroom area.
in4mal / Getty Images