5 Ways to Make Your New Home More Self-Sustaining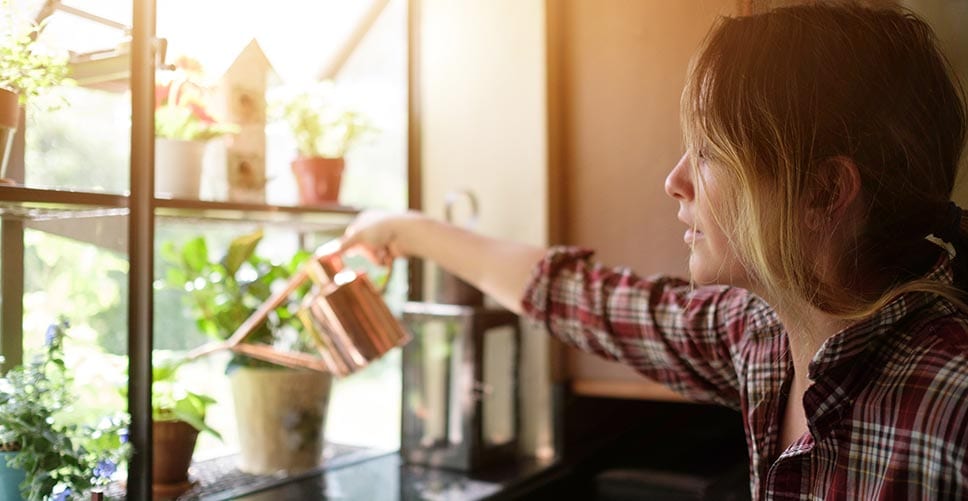 Are you ready to go off the grid? Or, at least, have a more casual relationship with the grid? Whether you're planning a move to the country, or you want to make-over your new loft in the city, there are ways to make your home more self-sustaining. Best of all, going green goes with any home décor.
Let's look at five ways to make a home more resource independent.
1. Collect Your Own Energy
The main way to transform a home from on-the-grid to self-sustainable is to generate your own energy. Solar panels, while a huge investment, allow you to stop relying on your community's power grid. What's more, the cost of solar is going down, and has become much cheaper than energy from fossil fuels. In California, most new-build homes will feature solar panels as of 2020. If you want to retrofit an existing property for solar, the system will cost over $10,000 — but you could save as much as $30,000 over the course of 20 years!
2. Save and Use Rainwater
You can also become less reliant on the local water supply by gathering rainwater. Rainfall of one inch could yield up to 600 gallons of water! Without filtration, you are safe to use the water to feed your vegetable plants, wash your driveway, and fill up your toilet. If you add a filtration system, you can also use the water for drinking and washing dishes. Check out these innovative ideas for water catchment systems.
3. Grow Your Own Food
If you're moving into an apartment, solar power and rainwater re-use may be out of your hands. But you can still become more self-sustaining, dear renter. Some veggies, such as tomatoes and cucumbers, can reasonably be grown and tended in a balcony garden at little cost. It's a cost-effective way to have fresh food on hand, and you can avoid relying on your local store to have good produce.
Hey homeowner, want to upgrade your outdoor space? Try your green thumb with raised vegetable beds!
4. Compost Your Scraps
You can send fewer items to the local landfill and become less reliant on the trash collector by composting your organic materials. Everything from vegetable scraps to coffee grounds and eggshells can be composted. Start with a bin that has dirt and leave clippings (and add a few worms to help things along if you'd like), then churn the mix every few weeks. The fertile soil is perfect for the garden — or you can donate it to people who need potting soil.
5. Stay Small
Something that's usually within your control and promotes self-sufficiency is the size of your home. Go as small as possible! Less square footage leads to less reliance on everything from air conditioning to water to outside help with cleaning. Small homes are easier to maintain, and you may be able to manage more repairs on your own!
Ready to move on up or scale down? Becoming more self-sustaining is easier than it sounds.