10 Ways to Correct Your Interior Design Color Myths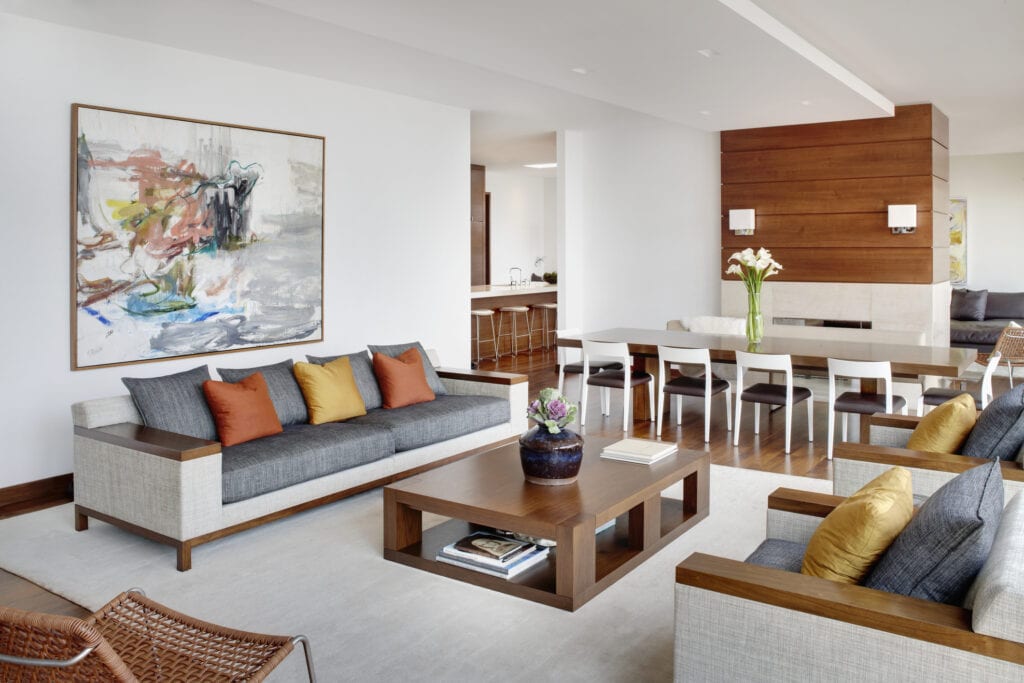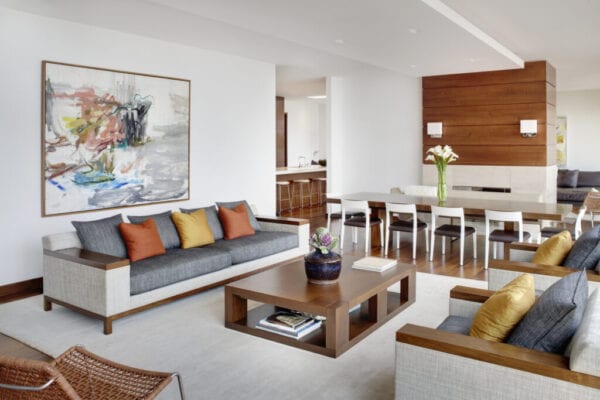 Michael Robinson / Getty Images
I'm sure you've heard all of the "rules" when it comes to choosing colors for your interiors. Whether it's "don't pair too many colors together or your room will feel cold" or "Don't just use beige color in your room it will look boring", there are always ways to correct any myth, right? If you've been trying to choose the right color palette for your interiors and you think you're breaking all the color rules, here are 10 ways to correct your interior design color myths, once and for all. Whether they are true or not, every interior can be an exception to the design rules, right?
Myth 1: You have to paint your ceiling white to open up the room
While it is true that white reflects light better than any other color in the color spectrum, it doesn't mean that you have to only use white on your ceilings. In fact, adding color to your ceiling can draw the eye upward and make your room feel and appear larger. Do you have a coffered or barrel vault ceiling or one that has architectural interest? Add color to this "5th wall" to create a look that is stunning.
Myth 2: A room that uses all dark colors will only feel depressing
Remember many color rules are based on lighting and how much natural light is sourced into your interiors. Dark colors when used in small rooms, with very little natural light can cause a "cave effect." To correct this consider using darker colors in rooms with plenty of windows and bring in lighter color trim, furniture, and flooring materials to balance out the dark colors.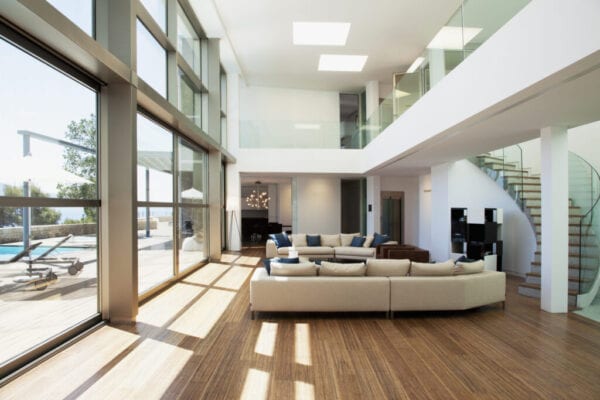 Martin Barraud / Getty Images
Myth 3: Using pastel colors in your interiors appears feminine 
Since the beginning of time colors have always evoked different emotions and connotations and lighter colors are thought of as feminine while darker colors are appeared to feel masculine. This doesn't mean you can't pair pastel colors with tones of darker colors to create a fabulous space. Choose a pastel color you love for a few key pieces of furniture and use a color fan deck to choose darker saturations of this color to create a room that fits both genders beautifully.
Myth 4: All white kitchens are stark and uninviting 
White seems like it would be the most favoring color in the spectrum, but it can often feel cold and uninviting if you don't layer white with creams, off-whites or other warm finishes. Instead of shying away from white in your kitchen use it freely in your countertops, tile, and cabinet selections and pair with stainless steel, warm wood floors, and textiles that bring warmth to your white kitchen.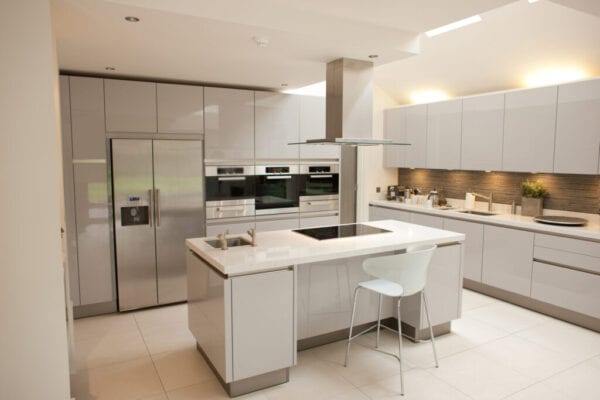 Paul Bradbury / Getty Images
Myth 5: Every room should be a different color to show individuality
Have you ever walked through a home that every room showcases a new color and by the time you walk through the entire home you feel like you've gone to the circus? Individuality in rooms doesn't have to be as dramatic as finding an entirely different color, in fact choosing a coordinating palette of colors for the entire home at one time will help rooms flow together visually and won't feel so jarring.
Myth 6: Monochromatic colors can't feel warm and welcoming
Black and white when used together can create a high contrast interior that can often be jarring and uncomfortable. If trying to use monochromatic colors ensure you use them with subtle patterns and without creating a color blocked room of dark walls with dark furniture and only a few hints of white. Consider bringing in subtle neutrals such as tan and gray in small proportions to balance the monochromatic scheme. This will help keep your room complimenting and relaxing.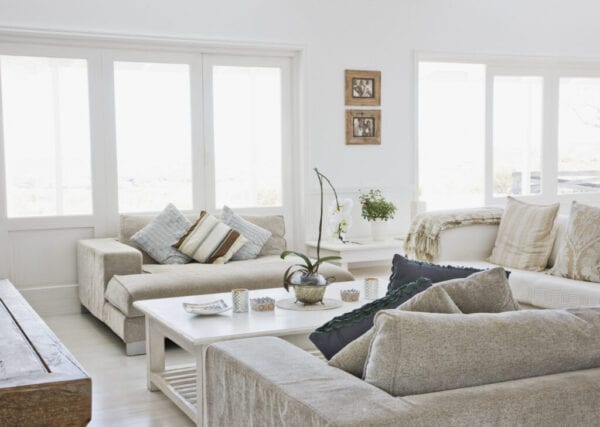 Paul Bradbury / Getty Images
Myth 7: Before you choose colors you have to follow design rules
Trends and designers have conflicting views on following design "rules" when choosing colors in your home. Decide for yourself as to whether the colors you choose make the room feel welcoming and enjoyable to stay in or if it makes guests run the other way! Let your gut and emotions steer your design cues. If you don't feel you can decide, then consider bringing in a design professional to help find colors that work together and speak to your home lifestyle.
Myth 8: Neutral color palettes are for the unadventurous 
Homeowners often get the misconception that if they can't choose the right color scheme than settling for neutral colors is unadventurous and lifeless. On the contrary! Neutrals don't have to just stem from the beige and tan color family! Start with warm gold, rich camel browns, buttery cream colors and greige are a few neutrals that are anything but boring! Use them in conjunction with black, heather gray, and chocolate brown to put a new twist on boring neutral colors.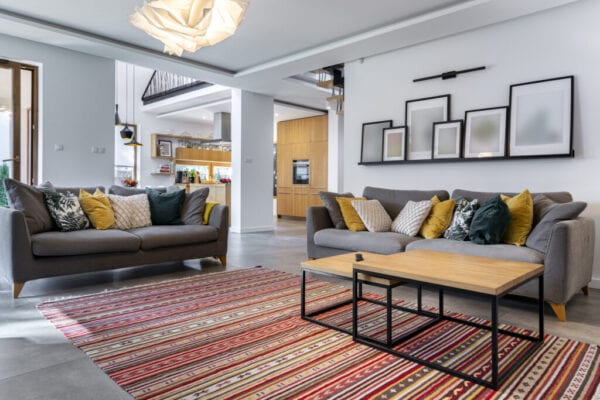 Jacek Kadaj / Getty Images
Myth 9: Choosing colors by daylight is more important than evening 
Have you ever noticed many of us go to the home improvement store to buy paint in the daytime? We test out the colors in the day, and we have design consultations only by day? Depending on the layout of your room, daylight and artificial lighting can play a big role in how colors feel to you at different times of the day. Consider painting small paint samples on a wall and observe how the color looks at different times of day before you commit to an entire room.
Myth 10: Children's bedrooms should only be primary kids' color schemes
Kids' bedrooms are that one space in the house that the sky is the limit when choosing colors. Primary colors of red, yellow and blue are used in many children's rooms but we forget that there are hundreds of other colors to choose from! Consider using a color palette of complimenting saturations of their favorite colors throughout the bedding, wall treatments and decor to liven up the usual youth room.
Freshome readers what cor myths would you love to get rid of in your home?