Decorate With Red to Give Your Space a High-Design Vibe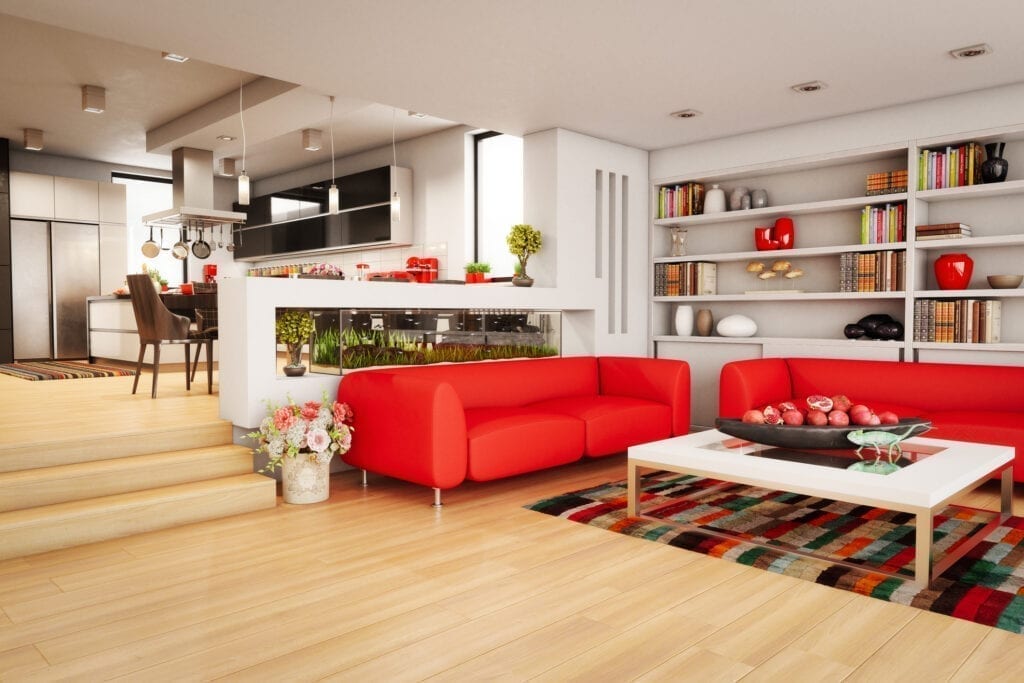 Red never goes out of style, although different tones of the color will be more popular for a while. A deep, rich red is the "it" color of the moment and we've got some great ideas on how you can decorate with this rich, sumptuous hue.

Also known as brick, merlot, spice, chili, ruby or deep red, this red is spicy, exotic and vibrant. It's fairly neutral so you can pair the newest red with greys, chocolates, tans or warmer colors. Here are 24 ideas on how you can decorate with red for a high-design look that's both inviting and intimate.

[deals-hub-ad]
How to decorate with red furnishings and accessories
The fastest way to infuse red into your environment is by adding a few accessories like new bedding, throw pillows, a throw blanket, rugs, vases and wall art. Feeling a bit bolder? Nothing is sexier than a deep red velvet sofa.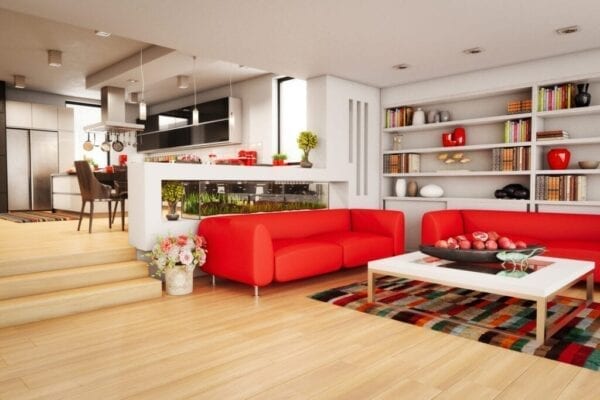 Bulgac / Getty Images
Deep red paint ideas
Red is an intense color. Painting an entire room in the shade may feel a bit too much, but a carefully chosen wall or architecture detail in a deep rich red tone can work. Here are some beautiful red paint ideas.
phototropic / Getty Images
Rich red tiles
If you want to add rich texture to a space or accent wall, a red tile is the perfect addition. If the foundation of your room is white, red tiles can also add a modern feel to the space.
Decorating with red in the kitchen
Red in the kitchen may be the most natural place for the color. That's because some say the color red can increase your appetite. You can decorate with red by adding a red backsplash, adding red barstools or painting your cabinets or kitchen island in red.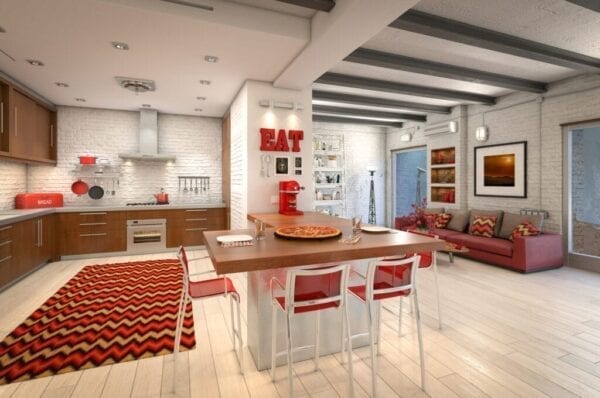 Bulgac / Getty Images
Red should be part of your home in one form or another. The invigorating color adds a feeling of good energy to any room. Depending on how much you like the color, you can add a few small touches or create full rooms featuring red. Where would you add red in your home? Let us know in the comments.