Benjamin Moore Metropolitan: 2019 Color of the Year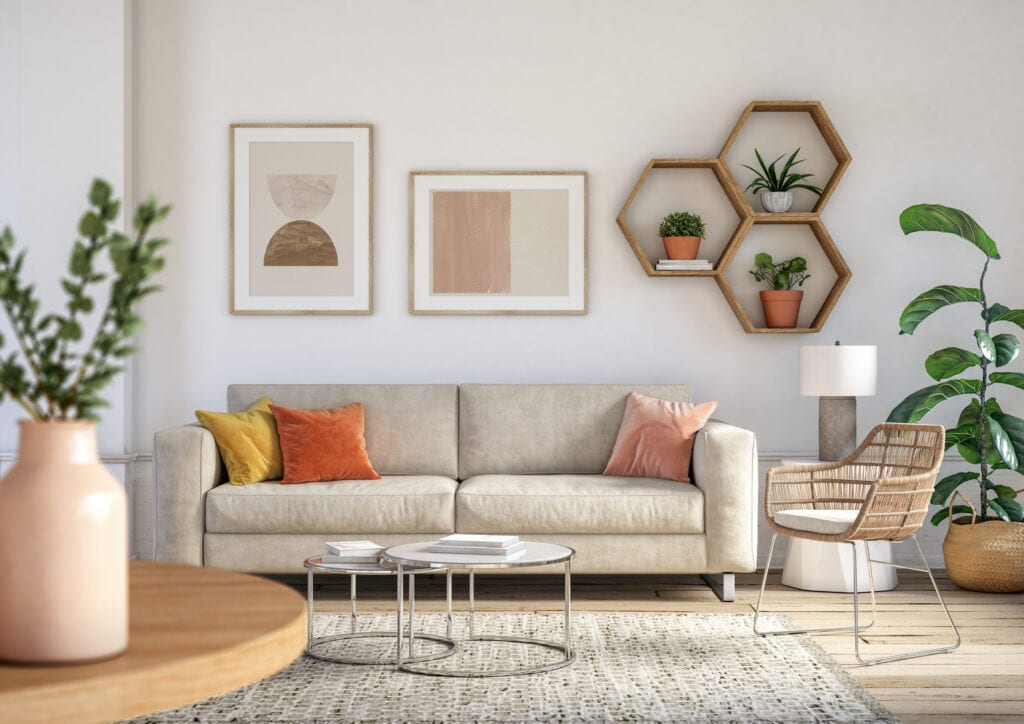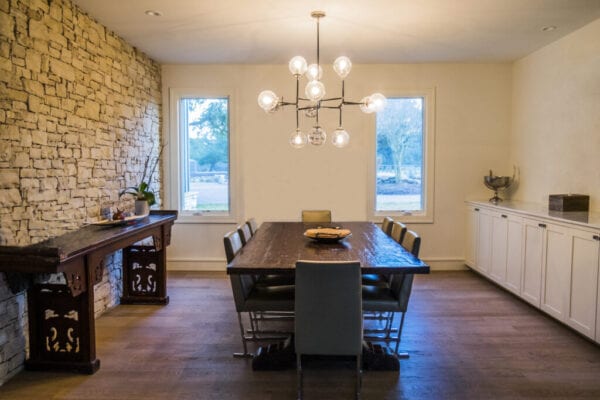 Linka A Odom / Getty Images

[deals-hub-ad]

Benjamin Moore Metropolitan AF-690 has been chosen as their 2019 Color of the Year. In a year when bold and bright colors have earned the Color of the Year spot for many other paint brands, Benjamin Moore chose a soft and sophisticated gray for the honor. "Metropolitan AF-690 emanates nuance, harmony and extravagant ease. Always adaptable, it softens to matte or shimmers with sheen. It's neutral. It's understated. It just is. This is color, off-duty," said Ellen O'Neill, Benjamin Moore Director of Strategic Design Intelligence.

A gray like Metropolitan is the perfect canvas for your favorite blue and green accents. Because this is a solidly cool color, it works best with other cool colors or soft neutrals of any color temperature. "Comforting, composed and effortlessly sophisticated, Metropolitan AF-690 exudes beauty and balance," O'Neill explains. "It's a colour in the neutral spectrum that references a contemplative state of mind and design. Not arresting nor aggressive, this understated yet glamorous gray creates a soothing, impactful common ground."
Metropolitan is the Key Ingredient in a Soothing Color Palette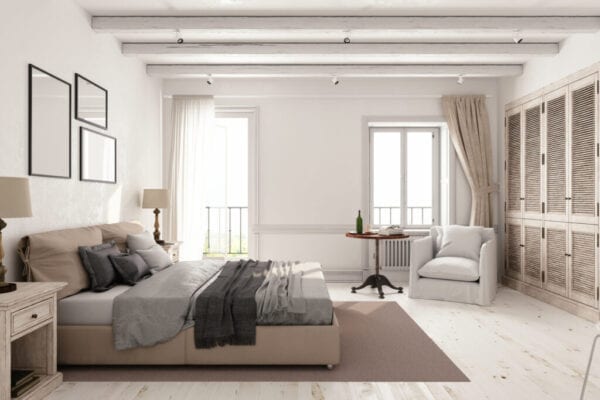 Imaginima / Getty Images
The beauty of Benjamin Moore's Metropolitan is how it can enhance and elevate any color scheme. Though totally neutral, Metropolitan has enough presence on its own. That said, it's equally stunning surrounded by a rich color palette or soft pastels. Bedrooms are the perfect room for cool gray neutrals like Metropolitan. Keeping your accessories neutral or in muted shades creates a dreamy retreat from a hectic day. You can carry that soothing gray into your master bathroom as the wall color, with your towels and rugs as pastel accents. 
How to Decorate With Benjamin Moore Metropolitan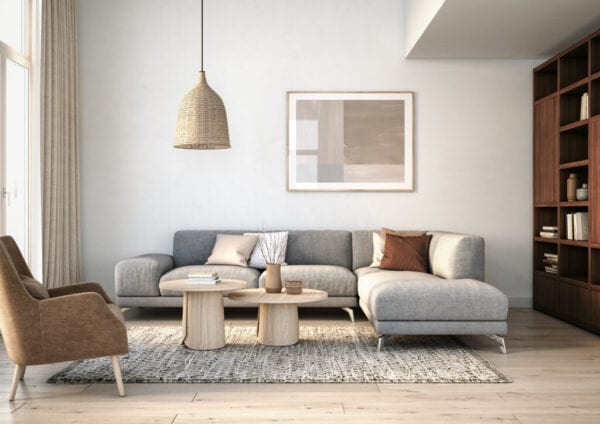 CreativaStudio / Getty Images
Because it's a neutral, you can use Metropolitan in any room. There's no trying to find a way to squeeze a bold hue into your color scheme.  As a cool neutral paint color, Metropolitan can help tame unwanted warmth from wood tones when you're unable to make any changes to dated cabinets or flooring (this can be especially true in kitchens and bathrooms).  If you are able to tackle a cabinet painting project, kitchen and bathroom cabinets painted in Metropolitan are a nice break from white or wood tones, especially paired with a navy blue color on a kitchen island or tile accents.
What Goes With Benjamin Moore Metropolitan?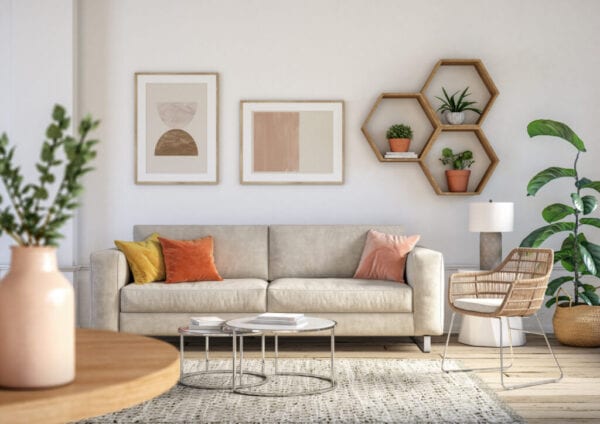 CreativaStudio / Getty Images
Benjamin Moore chose a cool neutral that may just work with every other paint color. Cool neutral gray like Metropolitan suits both warm and cool color palettes. The coolness of some grays can soften an overly warm palette, or be the backdrop for a cool palette that needs a bit of light. 
The 2019 Benjamin Moore Color Trend Palette
Keeble / Getty Images
Benjamin Moore also announced their 2019 Color Trend Palette. This mix of soft neutrals and cool blues and greens presents a true working palette — you could use any and all of these livable colors to create a peaceful and stylish home. Benjamin Moore chose a trend palette that works together in harmony.
The 2019 color palette is unique as a trend palette because it really can be easily used throughout your entire house. Layer the colors from room to room as wall and ceiling, furniture, and accessory colors. A muted color palette with both warm and cool shades canve your home balance and comfort.