Trend Alert: Kokedama (Japanese Moss Balls) Adds Live Art To Your Home and Garden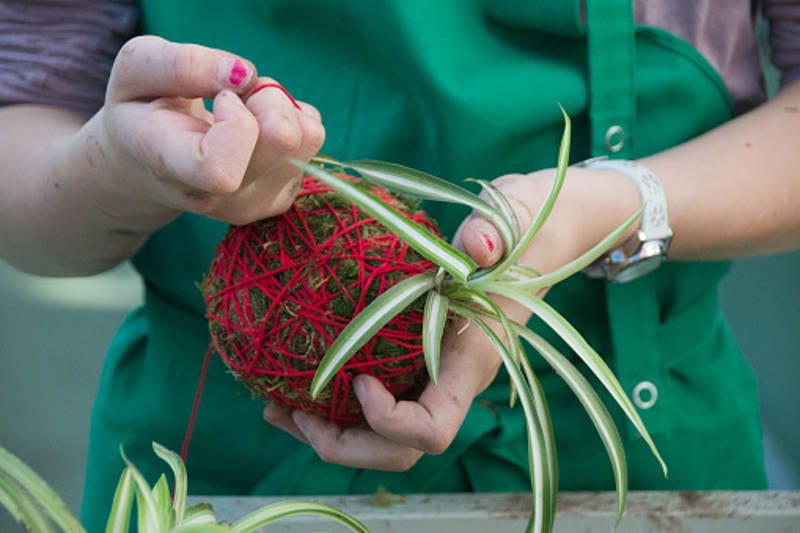 We hope you like the products we recommend. Just so you are aware, Freshome may collect a share of sales from the links on this page.
Japanese moss balls, known as Kokedama, are hot right now. No pot required — the ancient Japanese art form is a way to display a plant where the exposed round root ball is the focal point. Hang it, mount one on the wall or create an arrangement on a table for a modern-zen look. A Kokedama ball is traditionally created by using soil that has a heavy clay composition and doesn't crumble easily. You can wrap the ball in moss or colorful twine to hold the shape and retain some moisture.
Choose your plant according to where you're going to display your Kokedama moss ball. Orchids, African violets, ivy, succulents and ferns work well both indoors and outdoors.
Here are some ways you can display your Kokedama around your home and garden:
How would you display your moss balls: hanging or as part of a table setting design?