The Hottest Fire Pit Ideas for Your Yard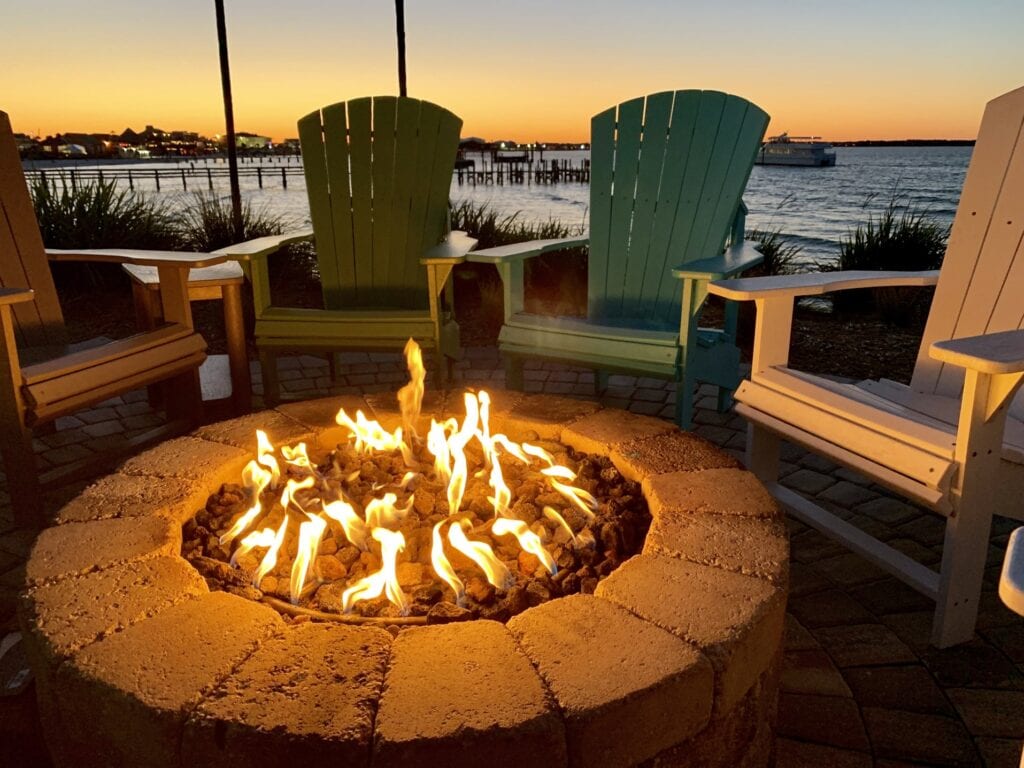 Adding the element of fire to your backyard not only adds warmth, but also adds a high-end look to your outdoor space. We've put together a gallery of  the 25 hottest outdoor fire pit ideas for you to be inspired by.While some of the designs in our inspiration gallery are custom and expensive, building an outdoor fire pit doesn't have to be. With a little creativity and the use of upcycled materials like shattered tempered glass, gravel or outdoor metal containers, creating a fire pit can add an inviting look to your backyard, regardless of budget. Remember to take safety into consideration when executing your outdoor fire pit ideas. Select materials that are fireproof and durable, and confirm that the area surrounding the fire pit is free of fencing, dry brush and any other flammable material before using.Get started with these tips:
Decide on What Fuel to Use in Your Fire Pit
There are many types of fire pit fuel options including: Wood logs–Propane–Gas–Gel–Eco Briquettes. While gas requires permits and professional installation, the other fuel alternatives may not. Wood logs and eco briquettes create more heat and smoke, so make a list of pros and cons before deciding what you want most from your fire pit before adding one to your yard.

[deals-hub-ad]
Incorporate Unexpected Elements Into Your Fire Pit Ideas
The latest design trends involve the juxtaposition of unexpected fire pit elements including:
Fire and Ice
Shop These Products Now: Couch – Throw Pillow – Propane Fire Pit
The term is coined for fire pit designs that use shattered glass pieces as a gravel alternative. Glass is heat resistant and adds an interesting, ice-like design element to your fire pit. Add colorful glass or geometric patterns of glass to your fire pit for an innovative take on the fire and ice concept. Contact a local glass dealer and ask them for any shattered tempered glass discards to use in your pit.
Fire and Water
The newest fire pits combine the design elements of fire and water together. Whether the water element comes from a pool or a water feature that surrounds the flame, the mirror-like effect of water reflects the fire's glow beautifully.
Fire and Stone
Shop These Products Now: Propane Fire Pit Table
For an earthy and zen look, add stone to your fire pit. Stone will absorb the heat of the fire and distribute it after the fire is extinguished. A contemporary way to create the fire and stone look involves the selection of large, smooth riverbed stones.
Create a Social Environment Around Your Fire Pit
Shop  Now: Throw Pillow – Footrest Stool – Couch – Hammock Chairs – Fire Pit Bowl
Humans have been drawn to the warmth and beauty of fire for centuries. A fire pit is often the most popular place in a yard, especially when the sun goes down. Make your fire pit the centerpiece in a spot worthy of lounging with company. Some ways to add group seating for guests include:–Built-in seating–A grouping of ottomans–Sofas or chairs–An organic grouping of logs or floor pillows–A grouping of hanging bubble chairs.
Make Your Fire Pit Multipurpose 
By purchasing a fire pit that has modular features, the fire pit becomes more than a place to warm up and relax. Some ways a fire pit can be a multipurpose piece include: Has area around it to serve as an impromptu coffee table or place to kick up feet–Is large enough to be used as a dining spot, known as a fire pit table Can be beautiful even when not lit, thanks to the choice of decorative gravel, stones or glass, Has built-in lighting to illuminate the area
Build a Sunken Fire Pit
For a fresh take on the many fire pit ideas out there, build a sunken fire pit. Sunken pits are often safer, because the flames are not as exposed to winds. They also appear smaller than a traditional above ground fire pit, which makes them a good option for a smaller spaces.
Use a Vessel as a Fire Pit
If you're on a budget or prefer not to permanently install a fire pit, upcycle a stone, concrete or metal vessel as a fire pit. Depending on the shape you select, the vessel can add a custom, contemporary look to your backyard.