Which Plants Won't Die on Your New Apartment's Balcony?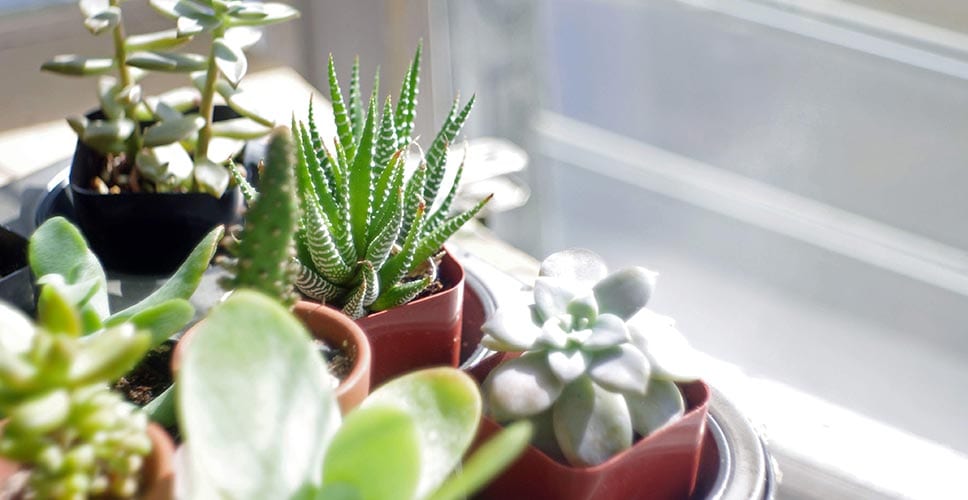 The Best Plants for your Balcony Garden
When you move into a new apartment, fixing up your balcony is one of the best ways to put the finishing touches on the space. There's nothing like sipping your morning coffee next to bright blooms and circling hummingbirds. And there's nothing more depressing than watching plant after plant succumb to the elements.
It's hard to keep a balcony garden alive; the plants may experience a lot of shade and be shielded from rainfall. Fortunately, some plants can weather the conditions.
Here are some plants that (probably) won't die on your new balcony:
Succulents
Succulent plants are pretty resilient. They require adequate sunshine to survive, but you don't have to water them every day. If you travel a lot, succulents may be the way to end your string of plant murders. In fact, if you live in an area with healthy rainfall, you may not have to water your succulents at all. The primary factors to care are that your plants get at least partial sunlight and are brought indoors when it gets cold.
Impatiens
Impatiens plants are great for your balcony because they can thrive in shady conditions. The plant only needs to remain moist at the roots, not fully wet, so you don't have to water the plant daily unless it is in a lot of sunlight. Impatiens plants do need a healthy amount of fertilizer to survive, so choose your potting soil carefully and make sure it's rich in nutrients.
Gazania
These flowers have incredible, vibrant blooms that open each morning and close again at night. Gazania can thrive on south and west-facing balconies, and they are water-wise plants that don't require a lot of moisture to live in full sunlight. They also do better when planted at least six inches apart. Looking for a single bloom to grow in a small planter? This may be the winner.
Hosta
Hosta, like Impatiens, are shade-loving perennials that won't die off because your balcony doesn't get a ton of sunlight all day. They thrive in moist soil, so a moisture-retaining mulch is a great option. If you live in an area with ample rain, you may not need to pay much attention to your Hosta at all until it's time to trim them.
Herbs
Herbs are suited for small containers, making them a natural fit for your balcony garden. Plus, you'll have access to your favorite food seasoning when you need it. That's called a twofer. Try thyme, sage, or rosemary if your balcony gets a lot of sun, and mint, dill, and parsley for a shady balcony. You'll want to bring your herbs inside to sit in a window when it frosts.
This is your year. You're not going to kill a bunch more plants by forgetting to water them or buying a full-sun annual for a shaded balcony. If you buy low-maintenance varietals that can handle some days with limited sun, you could have a thriving mini-garden on your hands in no time.