Sleek Glass and Wood House Extension With Matching Swimming Pool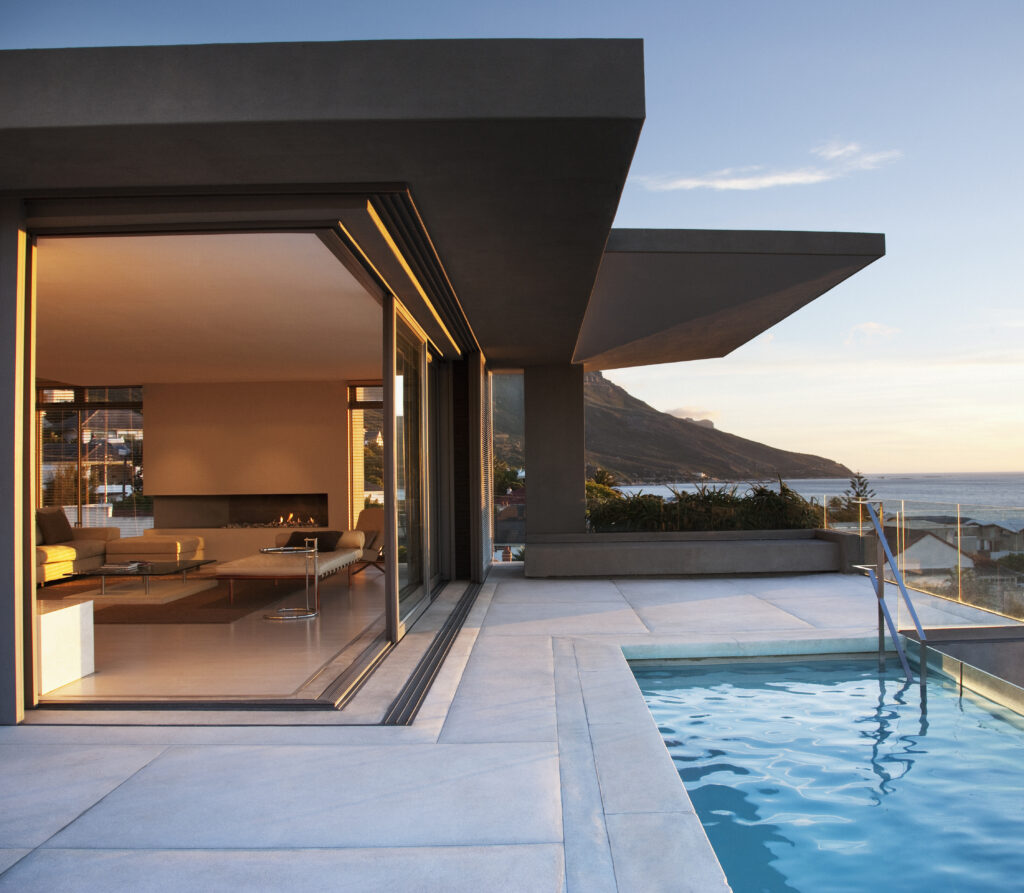 There is a modern glass and wood house extension in Salzburg, Austria, was intended to increase the square footage of a single-family house and bring natural light inside. An old house in Salzburg became the perfect playing ground for a game of light and warmth. Aichberger Architektur Studio visualized the two-story structure as elongating towards the garden, opening towards sunlight.
An opportunity to create a different lifestyle arises from this addition. The owner enjoys views of the backside garden through a transparent glass wall wrapped around the corner. Dressed in a wooden skin, this addition acquires views of the rectangular swimming pool through frameless windows.
Contrasting the old structure, this new glass and wood addition brings in light, air and framed views of green surroundings. Harmoniously coming together, the family home addition was carefully integrated in the existing architecture. The inviting swimming pool elongates the idea of warmth by displaying a wooden continuation of the addition's skin. Stylishly furnished with functional pieces enhancing the use of renewed social spaces, the compact glass and wood box feels like a logical transition to the warm, alluring garden.
While the above home is not pictured, you can go to the Aichberger Architektur Studio's site for images of the home.