Mid-Century Modern Remodel in California Opens to the Outdoors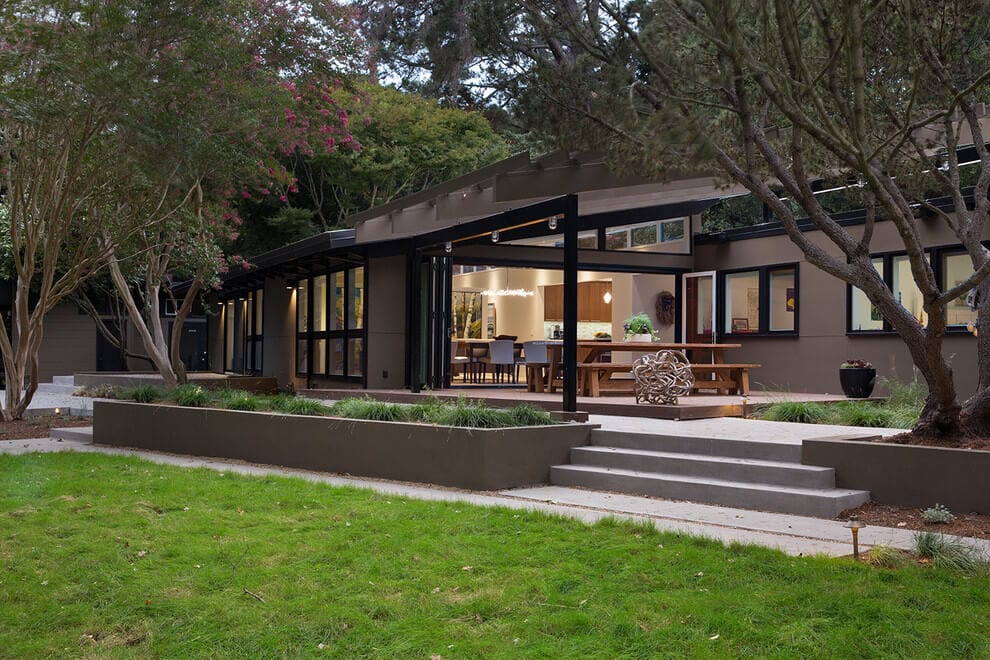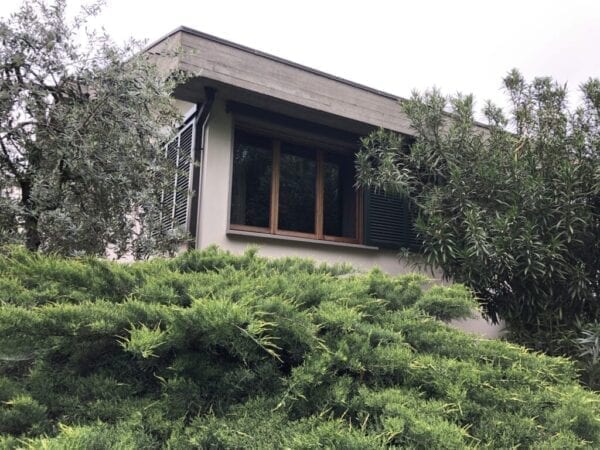 alekime / Getty Images
Located in Lafayette, Calif., this residence by Klopf Architecture is an update of a 3,363-square-foot mid-century modern house. Aside from the framing and the ceiling boards, all of the materials in the residence were replaced, yet the architects managed to maintain visual harmony.
"Faced with a remodeled kitchen, a haphazard bedroom and family room addition, and an otherwise disjointed and generally run-down mid-century modern house, the owners asked Klopf Architecture and Envision Landscape Studio to reimagine this house and property as a flowing, sophisticated, warm, modern indoor-outdoor living space for a family of five," the project developers said.
Blurring the boundaries between the indoors and outdoors was the primary target of the redesign process. The end result is a smooth transition from the kitchen to the dining room and out onto the deck.
"Klopf opened up the bedroom with a large sliding panel, and turned what was once a large walk-in closet into an office area with a large sliding panel," the architects said. "The master bathroom has high windows all along one wall to bring in light, and a large wet-room area for the shower and tub."
We love the unified look of this California home. What do you think of the redesign?