Office Design Envy: Awesome Office Spaces at 10 Brands You Love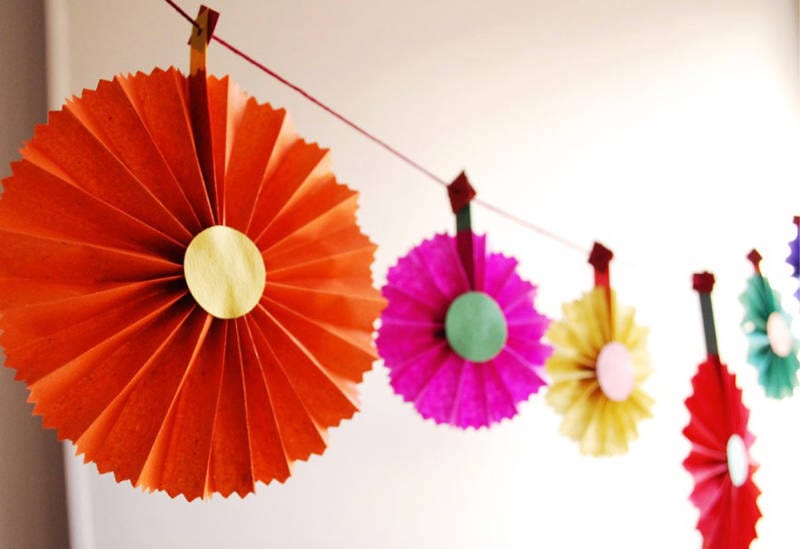 There are certain brands we can't live without – they're part of our every day lives in so many ways! Do you ever wonder where all the magic happens? Well, we can tell you that amazing things happen in amazing office spaces – and we've got proof. Here are some well-known brands and their cool office design, bound to induce some office envy.
1. Etsy Corporate Headquarters, Brooklyn
If you're an entrepreneurial crafter, you probably owe Etsy a muffin basket. We thought Etsy's offices would be one giant yarn-bomb experiment, but we're impressed with their elegant, collab-friendly office spaces. The open floor plan and exposed brick add to the offices new york vibes and inspire working without a desk.
2. Nike NYC Offices
Yes, there's a big "swoosh" – it's on the rooftop. But besides the signature swoosh, there are little nods to their sports origins, like the mosaic of Michael Jordan in their cafeteria. Nike also boasts an open-concept office space. And are very similar to the same architectural findings as their high-end boutique stores.
3. Airbnb Headquarters, San Francisco
Airbnb has revolutionized how we travel, and make it possible to stay somewhere other than a hotel – and their workspace reflects this. The meeting rooms look more like camping tents than office cubicles. A living wall of green plants is both stunning and helpful for interior air quality.
4. Apple Park Headquarters, Cupertino
The spherical building has been top secret for some time now. It's finally complete — and the views and office design are breathtakingly minimalist. Rumor has it some employees are uncomfortable with the sparse and open office spaces. But the lack of visual clutter is probably incredible for unleashing your creative side, distraction-free. The organic yet minimalist furniture was created by Naoto Fugasawa.
5. Beats by Dr. Dre, Los Angeles
They may be owned by Apple, but they definitely don't look like it. Gold stairwells and lacquer red meeting areas are just a few of the tricked out office design features in this cool office space. Two industrial buildings were renovated to create the space where audiophiles and hipsters come together.
6. Google Offices, New York City
Google has offices around the world, and they're all pretty creative. In fact, Google's Zurich, Switzerland location took real ski gondolas and converted them into hanging cubicles. But the NYC location might feature the coolest office design, complete with hammocks for "hanging" out. Tech companies are famous for their perks. This bright and sunny space with hammocks is a unique one.
7. Amazon Corporate Headquarters, Seattle
A recent renovation updated Amazon's Seattle offices to offer more work and lounge areas. An open floor plan optimizes flow and allows for workers to drift throughout the day while working. Industrial cool tones and steel are offset by vibrant reds and oranges.
8. YouTube Work Space, Los Angeles
Most of the office spaces in this article are off limits. But if you have at least 10,000 YouTube followers, you can access their workspace for your production needs. According to their website, "YouTube Space LA contains large production stages, green screens, cameras, lights, sound gear, electrical and grip equipment. We also offer post-production resources ranging from private editing suites to voice-over recording booths. It's all available at no charge if your channel has at least 10,000 subscribers."YouTube creators have access to 41,000 square feet of work and office space.
9. Pandora Radio, Oakland
The Oakland headquarters feature a DJ booth and plenty of spaces to work, meet and hang out, like the "RADIO" themed booths above.
10. LinkedIn, San Francisco
The San Francisco office designed by Interior Architects was such a hit that LinkedIn asked them to execute their NYC offices, too. Allegedly there's a hidden speakeasy somewhere in the office spaces, but they're not telling.
Which of these office spaces is your favorite?