How to Decorate your Awkward Hallway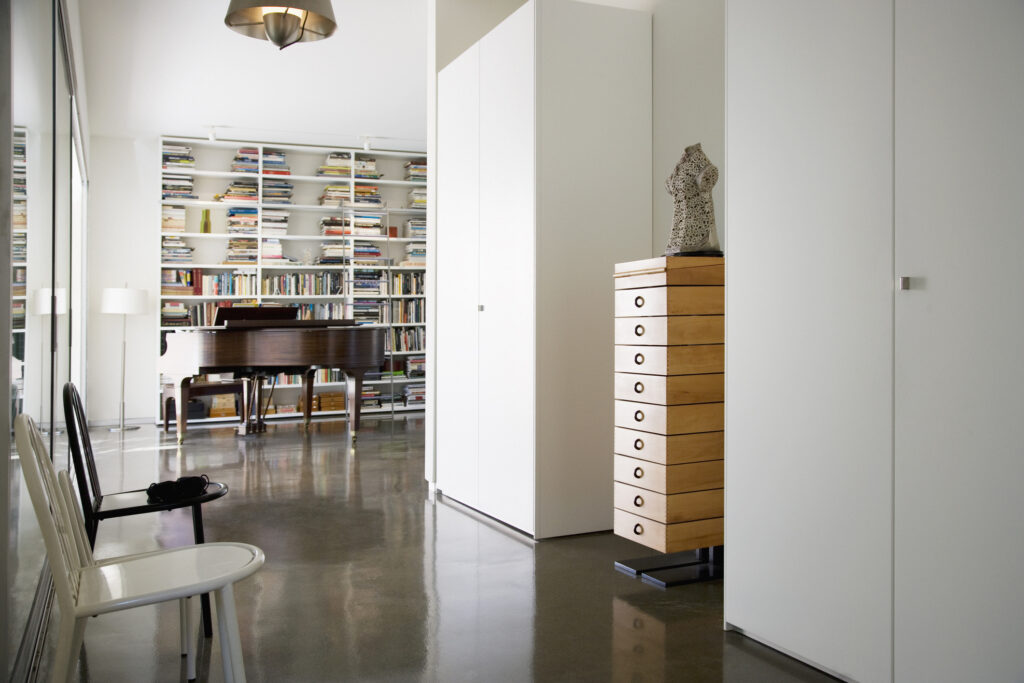 Do you have that one hallway in your home that you're not quite sure how to decorate it? Whether it is too long, too narrow, or it opens up to a doorway, awkward hallways are common in most homes.
Homeowners tend to under or overestimate them when decorating, and in turn, cause more decorating headaches than need be. Hallways or corridors in your home are supposed to deliver people through your home, and each hallway should be an experience rather than a tunnel. If you are looking for ways to address your awkward hallway, here are a few tips.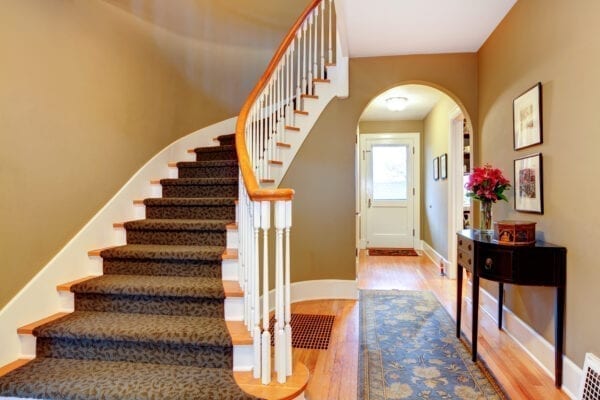 Don't overcrowd
If your hallway is at the entrance of your home, entrance of a stairway or leads directly into another room, be careful as not to overcrowd the walkway. Consider using furnishings that 'hug' the wall, rather than protrude into valuable walking area. Also utilize vertical wall space for decorative mirrors, artwork and wall lighting sconces. This way you add decorative touches visually but don't overcrowd the walking area.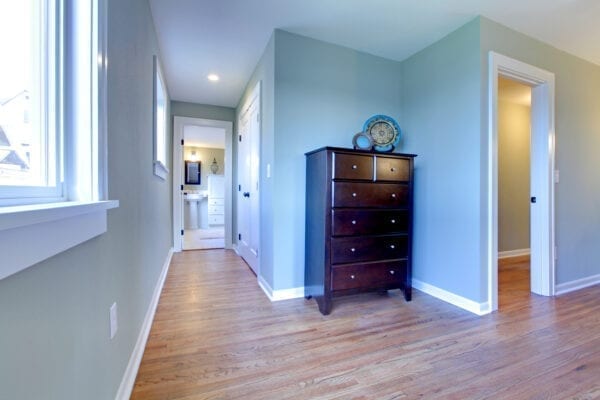 Awkward intersections
If your hallway leads to awkward intersections of adjoining rooms, stairs, and entryways, be mindful of traffic patterns when decorating. If the hallway is narrow opt for décor on the walls instead of the floor. Consider decorating open floor plan rooms with furniture adjacent to the hallway. This way the hallway doesn't look bare and visually can borrow décor from adjacent spaces. The eye will be fooled, and your intersection won't seem as awkward.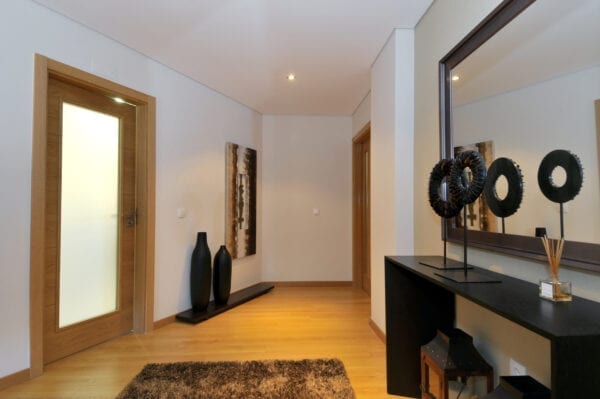 Make it inviting
Whether your hallway is in the front entry, or it is in the back of the house leading to the garage, a hallway can be made inviting with color, instantly. For narrower hallways use lighter colors to open up the dark corridor, and conversely use darker colors where there is ample natural light. Consider painting baseboard trim and door trim in a complimenting neutral tone to bring out the color of the walls. If you have room add a welcoming chair, or a floor vase of natural elements, like bamboo for visual height.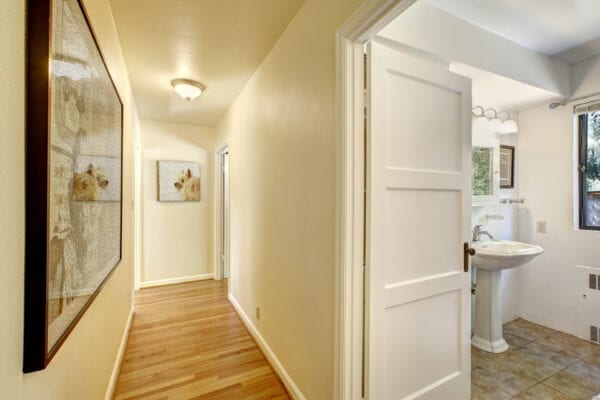 Bare hallways aren't always bad
If your hallway seems awkward because it doesn't have any décor in it, consider if there is a place for the eye to travel, naturally. Hallways that are adjacent to kitchens, landscaped outdoor views, or into adjacent spaces, are often fine left alone. Remember, your hallway should let a person arrive at the next space without thinking about the journey. If you feel uncomfortable while walking through a hallway, consider adding décor, color or more natural light.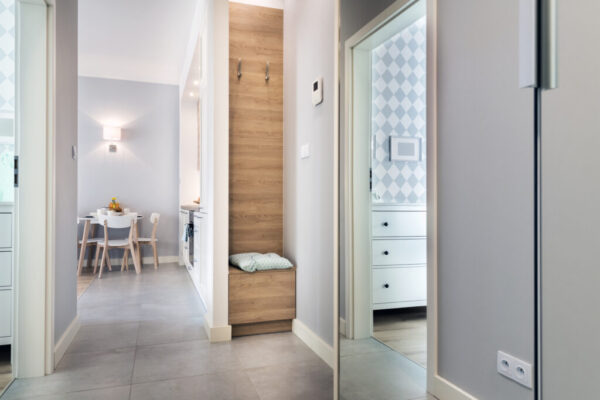 Awkward hallways don't have to be a decorating nightmare. Use these simple tips and see if you can turn an unpleasant transition space into an enjoyable one. If the floor plan of your home has different flooring coming together in the hallway, consider having flooring flow into one another. Often times we think of our home as individual spaces with a hallway to connect them. Your hallway will seem less awkward if the flooring matches, and doesn't get broken up visually.