High-End Workout Equipment: Technology to Transform your Home Gym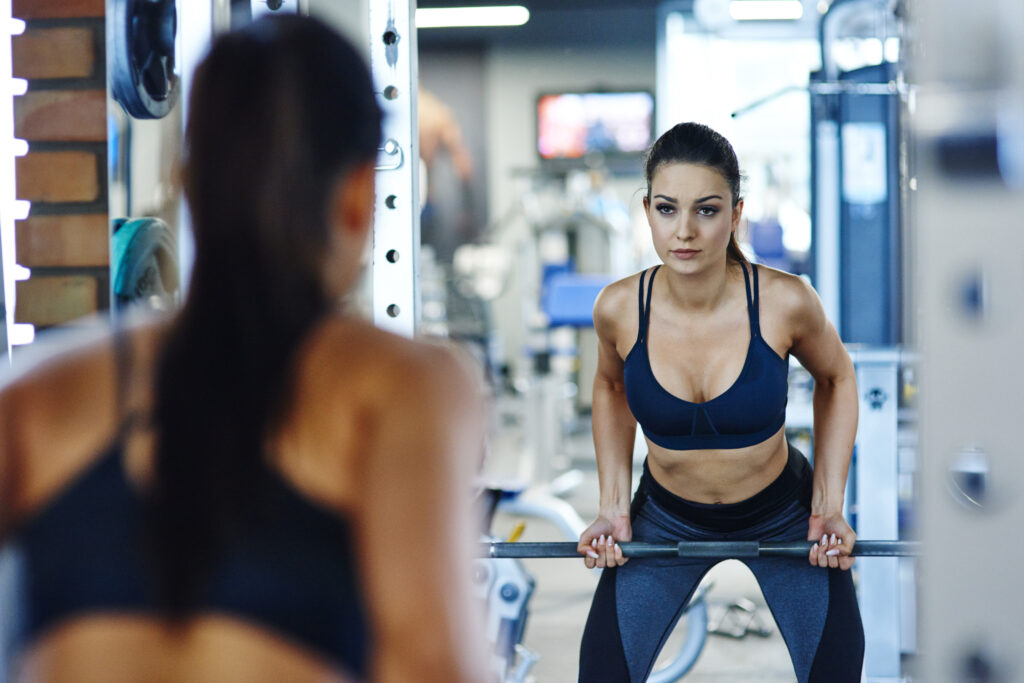 New year, new you! Right? At least, that's usually the goal. But how many of us set resolutions, then head to the gym to use their high-end workout equipment and find it's packed? In fact, it's packed with all the other people who set health resolutions just like ours. Come March, sick of dealing with the crowds (or, let's be honest, the hassle of leaving the house), few remain.

A home gym seems like an ideal solution. And, with a little dedication and self-discipline, it is. You see the space in your home every day and get a gentle nudge to stick to your resolutions. You don't have to deal with traffic getting to the gym – or traffic in it. Plus, you can focus on your health goals without feeling watched or judged. Easy, right? That is, until you find yourself staring at the weight set you bought, realizing you don't quite know how to use it.

[deals-hub-ad]

Silicon Valley is working to bridge the gap. With three innovative (and, admittedly, expensive) offerings driven by the latest tech, you can transform your home gym. Imagine having the best trainer available right at home, whenever you're ready to work out. Now stop imagining and check out the latest high-end workout equipment.
Peloton
Peloton should get credit for kicking off this tech-meets-gym revolution. They've taken the stationary bike, long a staple in home gyms, and given it a major upgrade. They promise "a private indoor cycling studio in your home" thanks to their integrated display. You can use that display, which is sort of like a giant iPad, to stream one of their 14 daily live classes or 5,000+ on-demand classes.
Plus, Peloton can help you keep your home gym compact. This piece of high-end workout equipment's carbon steel frame is just 4′ by 2′. They boast that the bike's belt drive is nearly silent, which is helpful when you're listening to your digital instructor. And all this for just $2,245. If you can afford the Peloton, its reviews assure you you're making a worthy investment.
And, more recently, Peloton launched the Tread for those who prefer running to cycling.
Tonal
What if you're looking for strength training more than cardio? Tonal, allegedly the world's most intelligent fitness system, builds on the idea of streaming a trainer in the comfort of your own home. This wall-mounted home gym has adjustable arms that can offer up to 200 pounds of resistance, but still pack flat against the system itself. The sleek design makes this another ideal addition to small-scale home gyms.
Like Peloton, Tonal will connect you with a digital trainer. You set your goals, and the system adjusts your workouts to match. You can choose from one-off, step-by-step workouts, expert-curated programs or live classes that you stream right to your home gym. It tracks your workouts, helping you get healthier and customizing your workouts to you.
But if you thought Peloton was pricey, get ready. Tonal rings in at $2,995.
Mirror
If you like the sleek design of Tonal but want a sleeker price point, Mirror is worth checking out. It's similar in its streamlined design but – with no equipment other than the display itself – it's even less obtrusive. In fact, you could put this piece of high-end workout equipment virtually anywhere in your home and no one would ever know it's your own home gym. The mirror can be wall-mounted or propped up in a modern stand (shown above) and, when off, functions the same as any other full-length mirror.
When powered on, Mirror can lead you through a wide range of classes from their studio in NYC. Whether you want to do a straightforward cardio or strength workout or want to mix it up with something like boxing, barre or yoga, Mirror can deliver. It also tracks you through a personal fitness profile, giving you real-time tips, measuring your goals and even comparing your workouts against your friends'.
The Mirror comes with a price tag of $1,495.
What do you think of the latest high-end workout equipment? Is it worth the price tag? Do you think you would uit if you had it in your home? Let us know in the comments!