The 4 Most Common Living Room Mistakes (and How to Fix Them)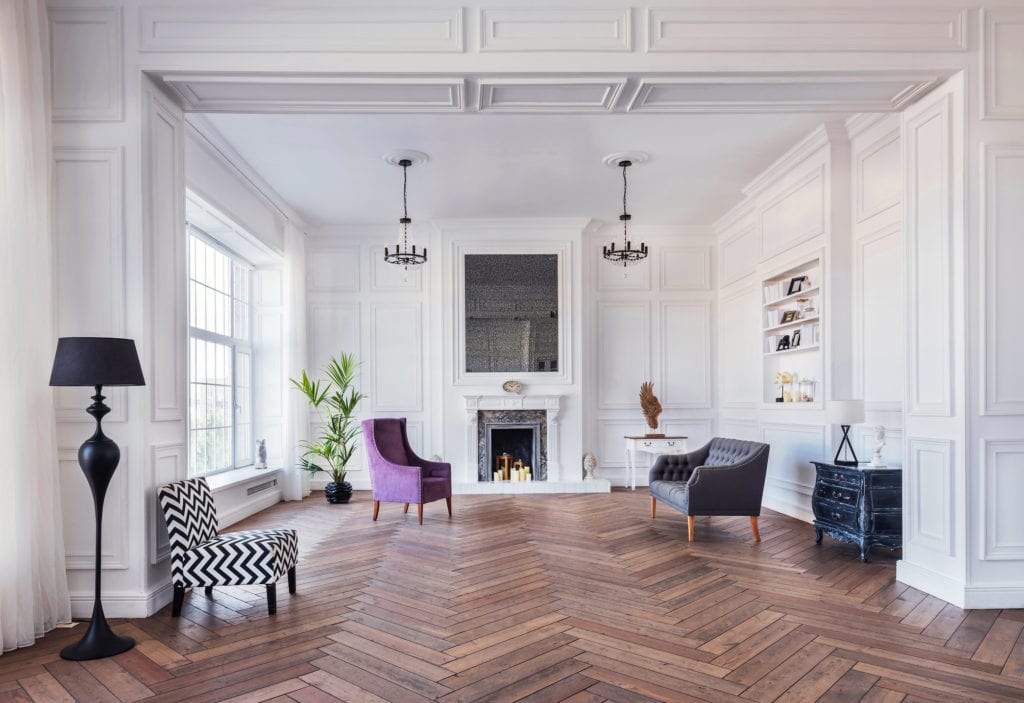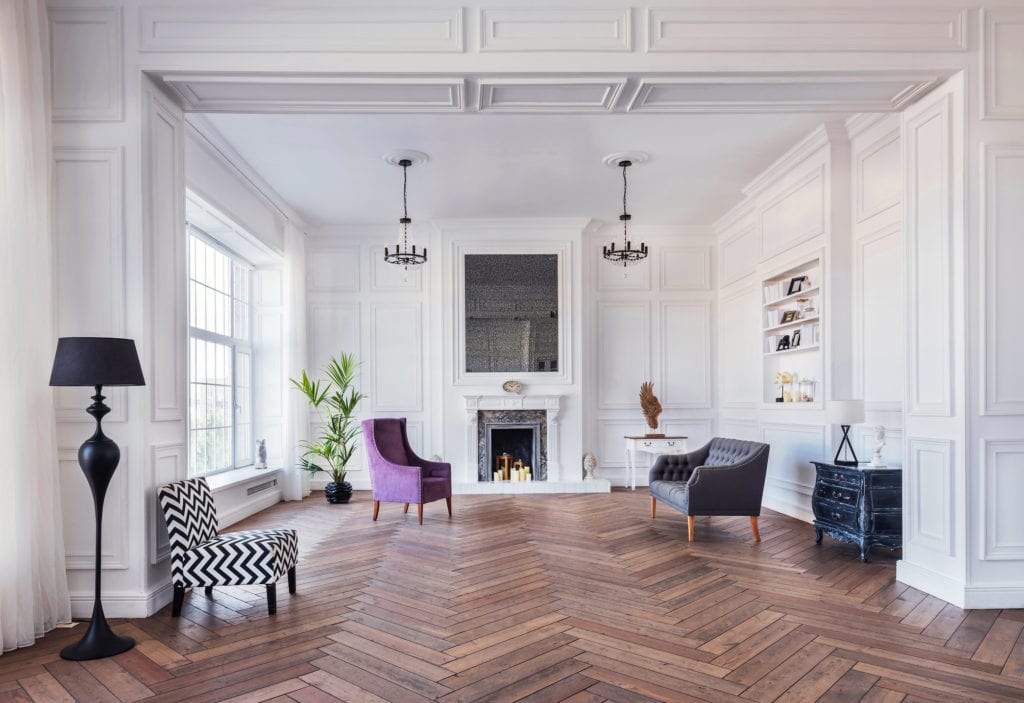 Vostok / Getty Images
We hope you like the products we recommend. Just so you are aware, Freshome may collect a share of sales from the links on this page. These days, the living room is one of the most important rooms in the home — and also the breeding ground for some of the most serious interior design mistakes. Luckily, whether the issue is sofas lining the walls or ignoring aesthetics in favor of strict functionality, most of these problems also have a fairly easy fix.If you think you may be guilty of one or two living room mistakes, keep reading. We'll show you how to identify the issue at hand, explain why it doesn't work, and teach you how to make the necessary changes to bring your design to the next level. Sometimes small tweaks make all the difference.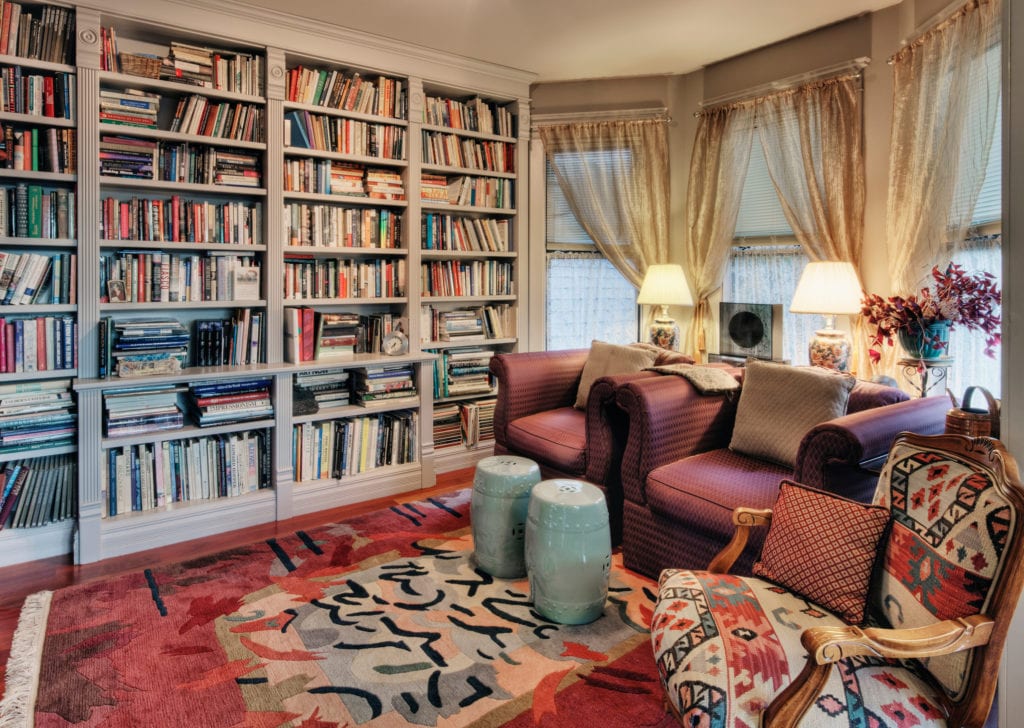 Getty Images/Mint Images RF
Misunderstanding proportion
Proportion is one of the key elements of interior design. Essentially, this concept boils down to the way in which items in the room relate to one another. Ideally, each component of the room varies in shape and size to keep things visually interesting, yet still come together to make the space feel properly unified.To do this, most designers make use of the golden ratio. This equation says that furniture arrangements are most aesthetically pleasing when kept to a 2:3 ratio. Take the picture above as an example. You'll notice it features a coffee table that's two-thirds the length of the couch and a couch that's two-thirds the width of the area rug. Aim to mirror these proportions in your own design.You probably won't have to break out any rulers to pull this look off. Use your perception to find the proper proportions. As you arrange your space, pay close attention to how these set-ups make you feel. If something feels "off," play around with the arrangement until you feel more at ease. At that point, your proportions will likely be in order.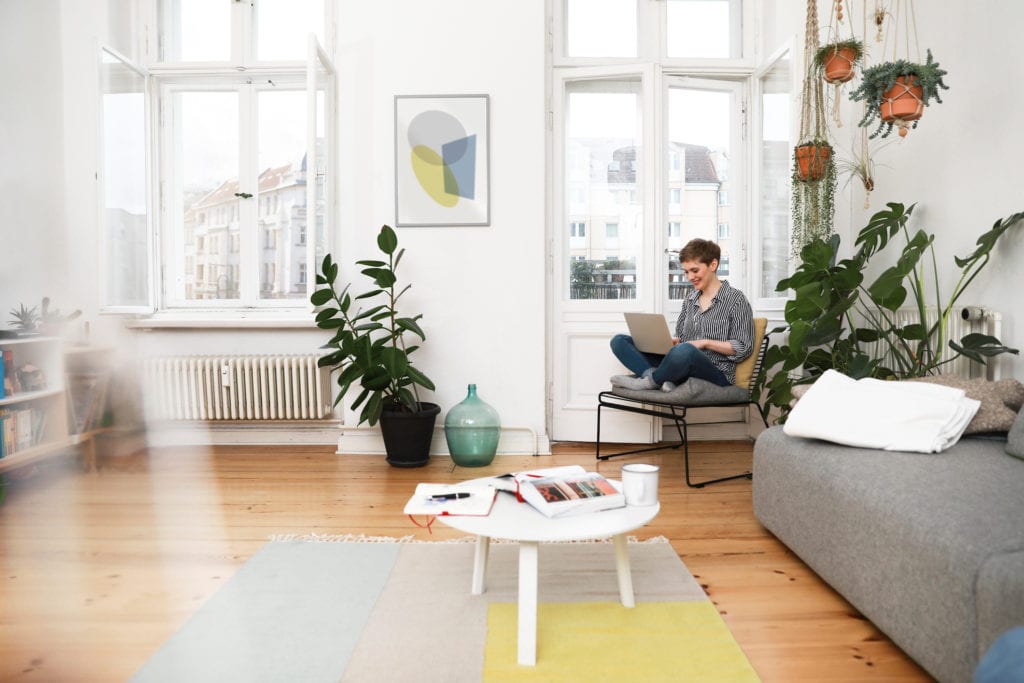 Westend61 / Getty Images
Phoning in the layout
We've all seen a living room or two where all the furniture is pushed up against the walls, leaving one cavernous space in the middle of the room. While this initially may seem like a great way to make the room feel bigger, it ultimately leaves the space feeling off balance. It also vastly limits the amount of usable space.In this case, rather than using the walls as your guide, your goal should be to create distinct groupings with your furniture. Start by picking a focal point for the room — such as a fireplace, some built-ins, or even a sizable TV screen — and build your arrangement around that point.Most living room designs will center around this main grouping. However, that doesn't mean it has to be the only one. If you have enough space to create an area that has a secondary function — like a reading nook or work desk — arrange those items in a grouping of their own. The important thing is that every piece of furniture feels as though it was purposefully placed to work with the rest of the items in the room.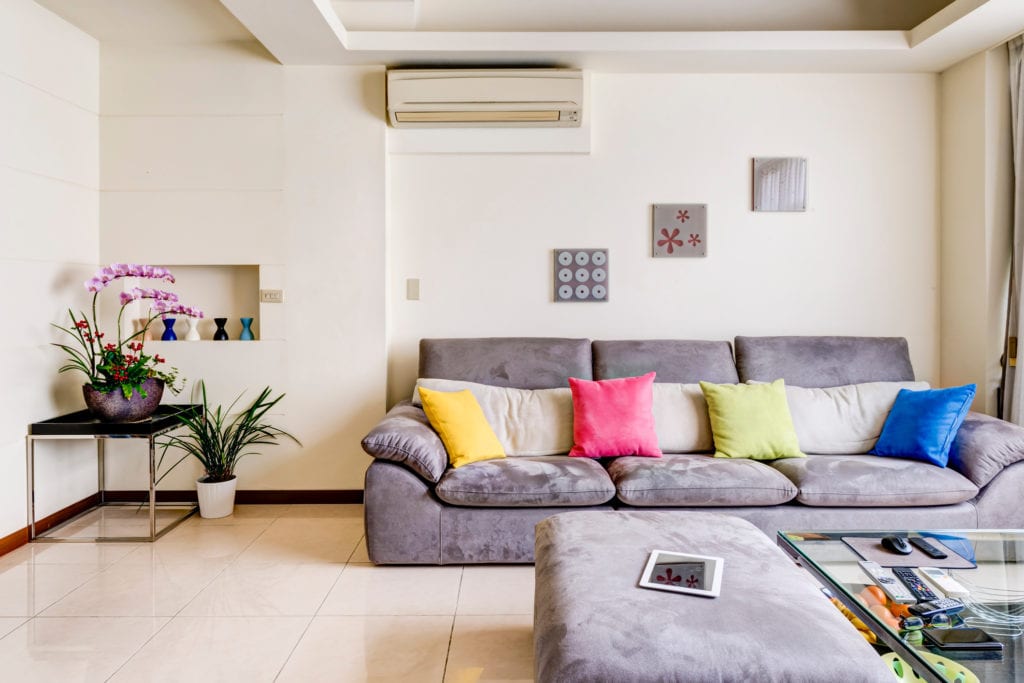 Leren Lu / Getty Images
Neglecting your layering
These days, living rooms are some of the most-used spaces in our homes. They're where we go to kick back, relax and unwind after a long day. However, as these rooms have become progressively more "lived-in," they've also fallen victim to prioritizing function over form to the extent that the space ultimately feels incomplete. When your space is lacking that aesthetic touch, effective layering is the key to bringing it back to life. A complete design is made up of a combination of the following elements:
Wall coverings: Paint, wallpaper
Flooring: Wood, carpet, vinyl
Furniture: Beds, chairs, tables
Textiles: Pillows, blankets, area rugs, bedding
Lighting: Overhead lights, table lamps, ambient features
Wall hangings: Photos, artwork, mirrors
Decor items: Flowers, coffee table books, tchotchkes
Your best bet is to look around the room and take stock of any layers missing in your design. Then, over time, make an effort to include them. As you add items, be sure to choose items that come in a variety of shapes, sizes and textures, so you'll also see the benefit of additional visual interest.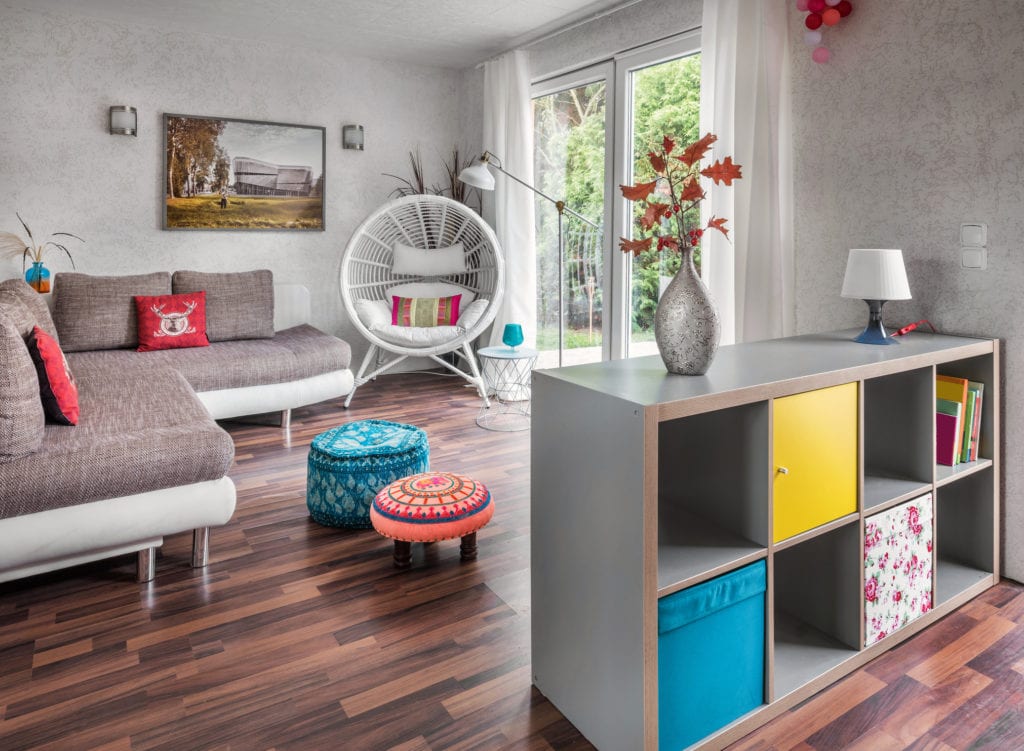 Vostok / Getty Images
Forgetting about unity
Sometimes, our living rooms can become collections of the design elements we've collected over the years rather than a single, definitive style statement. Whether it's a result of combining households or several moves, a touch of unity is usually all it takes to pull even the most eclectic design together.In this case, color is your secret weapon. Take a second to look at the photo above and notice how the vast majority of items fall within the same color palette. Even if you're not a fan of matching that much, adding a few coordinating shades can help pull the room together. Barring color, you could also use pattern or texture to create a common thread.Now that we're spending increasing amounts of times in our living rooms, their design has taken on a greater level of importance. With that in mind, we believe it's time to move beyond some of the faux pas that have plagued these spaces for years. We've outlined some of the most common living room mistakes and how to fix them. Read them over and take a keen eye to your own interiors. Sometimes a few small changes are all that's needed to completely refresh your look.What are your thoughts on these living room mistakes? Can you think of any others to add to the list? Share them with us in the comments below.