Here Are the 6 Best TV Wall Mount Systems on Amazon and Why They Rock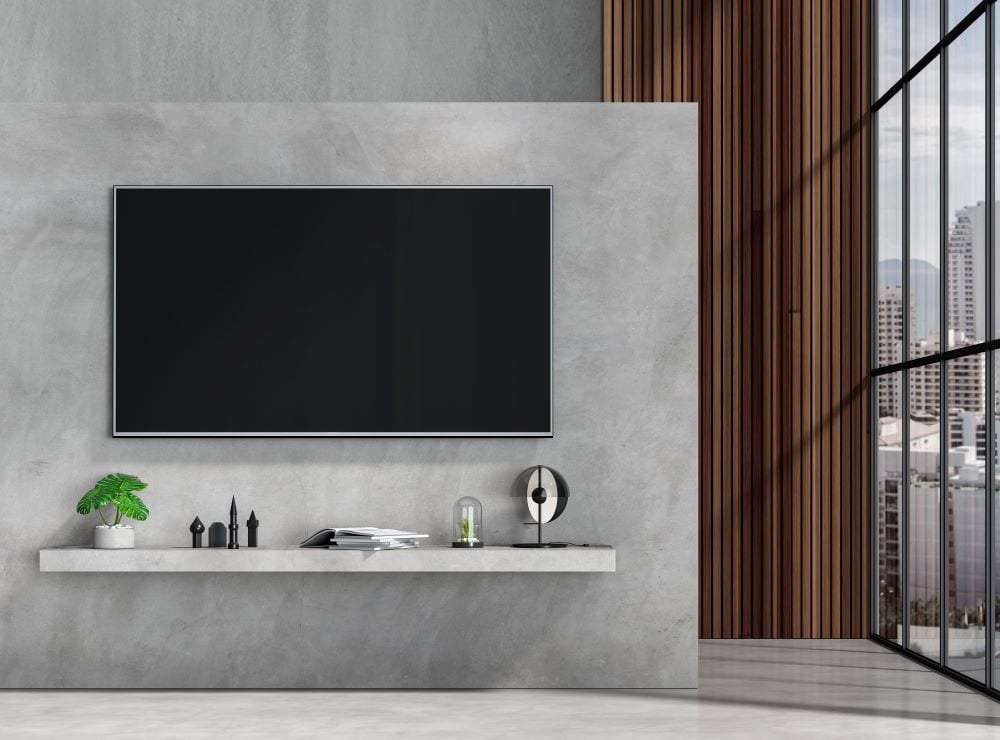 We hope you like the products we recommend. Just so you are aware, Freshome may collect a share of sales from the links on this page. 
Amazon is a great place to source and buy a multitude of products. Most items ship free if you're a Prime member, and Amazon boasts fast delivery, unbeatable prices and real reviews you can trust from millions of fellow shoppers.
One of the biggest sellers on Amazon is the TV wall mount. Wall-mounting your flat-screen TV is a great way to save space. Some places you can wall-mount your flat-screen include:
Over your fireplace mantel
In one of the cubbies of a built-in wall unit
In an outdoor lounge or patio area
On your kitchen backsplash
Many TV wall mounts can articulate — swing out and pivot up and down. This adds flexibility to your wall-mounted TV system because you can angle the TV for the ideal viewing angle, or to avoid glare from a sunny day.
For all of the details on how to best hang your TV and what tools make installation easier, read our detailed guide on best TV wall mount systems.
How we chose the best TV wall mount system
To find the best TV wall mount systems, we looked at Amazon's best-selling TV wall mount rankings, which it updates hourly. By analyzing user reviews (at the time of research), number of sales and flat-screen TV wall mount features, we narrowed down the extensive list to feature the best TV wall mount models for different purposes. Here are the six best TV wall mount systems on Amazon, with photos showing how you can use each TV mount: