Read Wayfair's 5 Top Kitchen and Bath Renovation Trends for 2019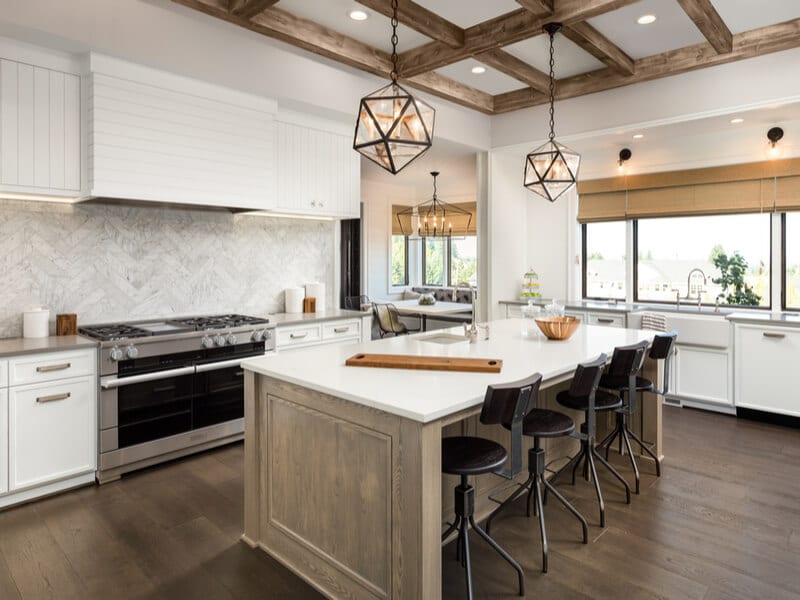 We hope you like the products we recommend. Just so you are aware, Freshome may collect a share of sales from the links on this page.
Wayfair has a massive customer base — and for good reason. They offer free shipping, competitive prices and stock a good selection of many of the major home brands. The retailer has tapped into their database to figure out what products are trending in the kitchen and bath world. They released their top kitchen and bath renovation trends forecast for this year and beyond.
Here are Wayfair's 5 top kitchen and bath renovation trends. Which ones would you choose for your bathroom or kitchen remodel?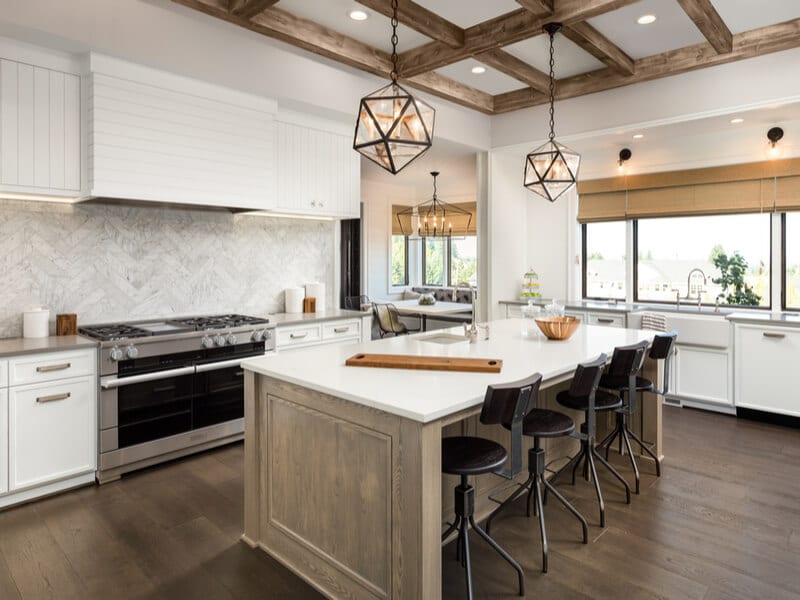 hikesterson / Getty Images
1. Farmhouse
Farmhouse is still growing in popularity as people embrace a casual, family-friendly home. According to Wayfair's report, "Shoppers are increasingly seeking rustic styles that embody a farmhouse look." Freestanding vanities and apron sinks have almost doubled year over year. And the search term "farmhouse fixtures" has quadrupled in the last year.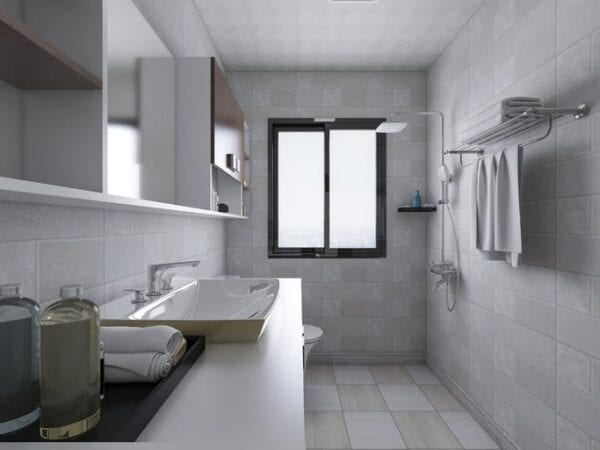 Download it / Getty Images
2. Concrete Surfaces
Concrete is durable, contemporary-looking and versatile. Wayfair found its customers are searching for concrete furniture and decor more than ever. Concrete kitchen sinks are 50 percent more popular than last year.
3. Black Replaces Chrome
Chrome and silver finishes will always be popular, but more and more Wayfair customers are choosing black matte finishes for their kitchen and bath hardware. Searches for these products have tripled and manufacturers are offering more options in this stunning finish.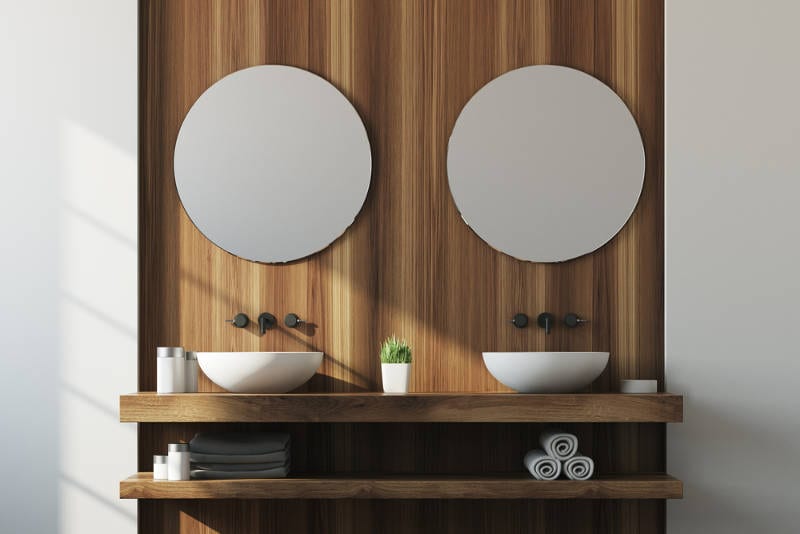 ismagilov / Getty Images
4. Minimalist Bathrooms And Kitchens
Farmhouse is a big trend for customers who are updating their kitchen or bath, but many of the shoppers also want more minimalist, uncluttered spaces. Floating vanities have doubled in popularity, and the best sellers seem to be vanities and cabinets that offer plenty of clever storage.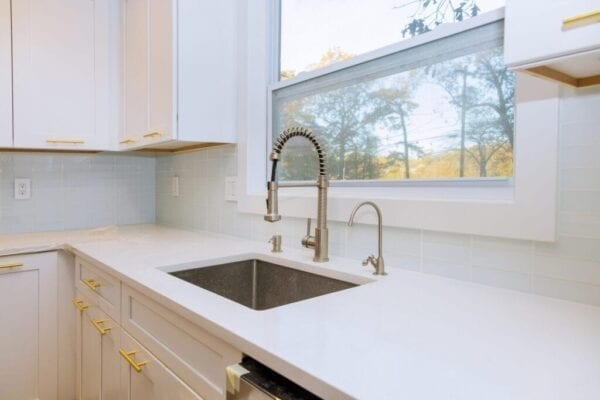 photovs / Getty Images
5. Gold
Farmhouse and black matte are hot, but too much of a good thing can leave a kitchen or bath feeling dull. Gold-toned faucets and hardware are best sellers because homeowners want to add a touch of glamour (and more perceived value) to their kitchens and baths.
What do you think of Wayfair's top kitchen and bath renovation trends for 2019? Let us know in the comments!