14 Times Open Shelving Looked Oh-So-Soothing (And How To Bring Order To Your Own Home)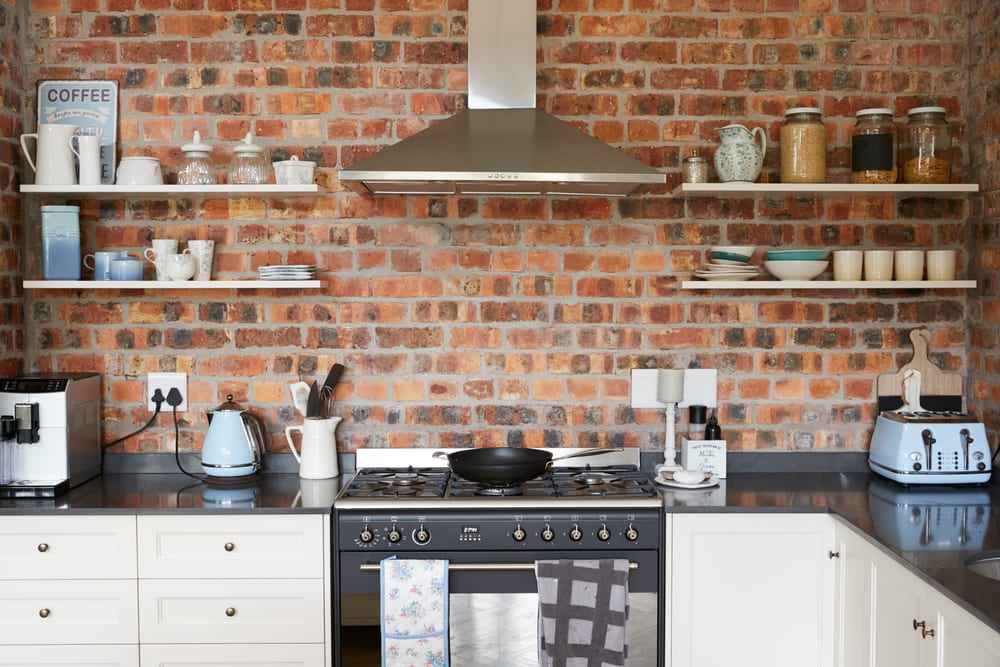 When it's done right, there's something about open shelving that is so soothing and aesthetically pleasing. It's no wonder this look has been trendy for a while and doesn't show any signs of slowing down. If you've been wanting to put this trend in your own home, you're in luck. Below are 14 of the most unique open shelving ideas, plus some tips on how to make the look work. Read them over to find a style that works for you.
How to make open shelving work
Open shelving may look simple, but it's actually pretty tricky to pull off. With that in mind, we've pulled together four tips to help you make this look work in your own home. They are:
Make it simple: When it comes to open shelving, less is more. Edit your display down to the bare essentials so that your shelves don't look overly-stuffed.
Color-code: Above all, your shelves need to look cohesive. Help pull them together by filling your display with items that fit a united color scheme.
Vary the heights: That said, things can't look too matchy-matchy. Vary the heights of your items in order to give your display a sense of dimension.
Keep it clean: After you're done putting it together, make sure to keep the display clean and in order. In this case, one out of place item can throw off the whole look.
Check out these soothing open shelving ideas.