Mid-Century Modern Small Kitchen Design Ideas You'll Want to Steal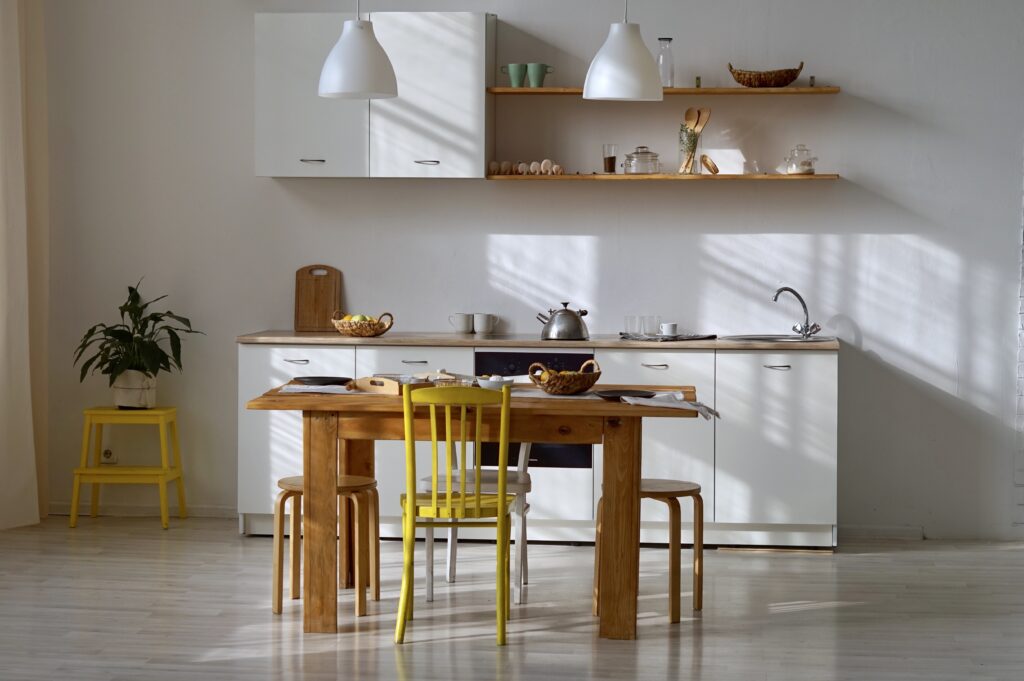 Mid-century modern has never been more popular. And that's because homeowners and renters want a modern style that's also warm and full of personality. Add mid-century modern elements to your small kitchen design ideas to enlarge and brighten your small space and put fun back into cooking!
Small kitchen design ideas and elements
Let's review the basics on mid-century design and why it works for a small kitchen:

[deals-hub-ad]
Pastels and bright, vibrant colors add life to a small kitchen by brightening it and giving it a cheerful vibe.
The minimalist open space concept of tall ceilings, fewer walls or open shelving makes a small kitchen look larger and removes some of the heaviness dark cabinets can create.
Wood adds value and a warm, earthy feel.
Fun, quirky retro or vintage accessories and appliances put fun back into a small kitchen design.
Check out these beautiful mid-century modern small kitchen design ideas: