Exclusive! Houzz 2019 Kitchen Trends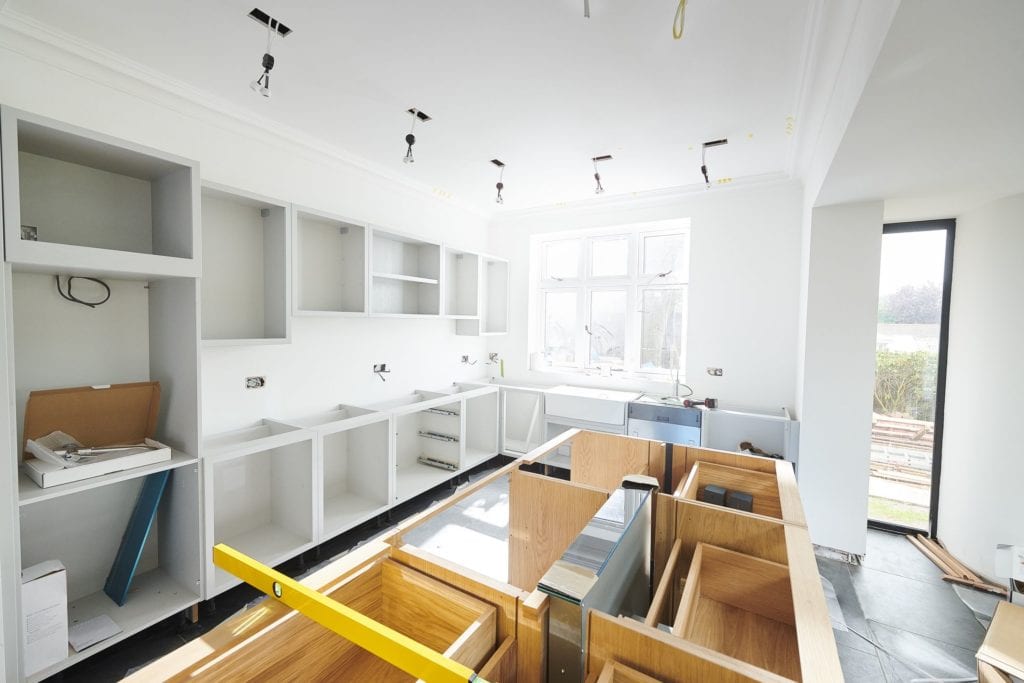 The 2019 U.S. Houzz Kitchen Trends Study provides insight regarding the most popular kitchen trends in home improvement. The report is unique because it captures the opinions of homeowners, whereas most surveys focus on trends from the perspectives of interior designers, architects, etc.
Also, all respondents were required to meet one of three requirements: either they completed a kitchen remodel or addition in the past 12 months, they were currently working on one or they plan to start one within the next three months.
Below are some interesting tidbits from the report, along with commentary from a Houzz representative.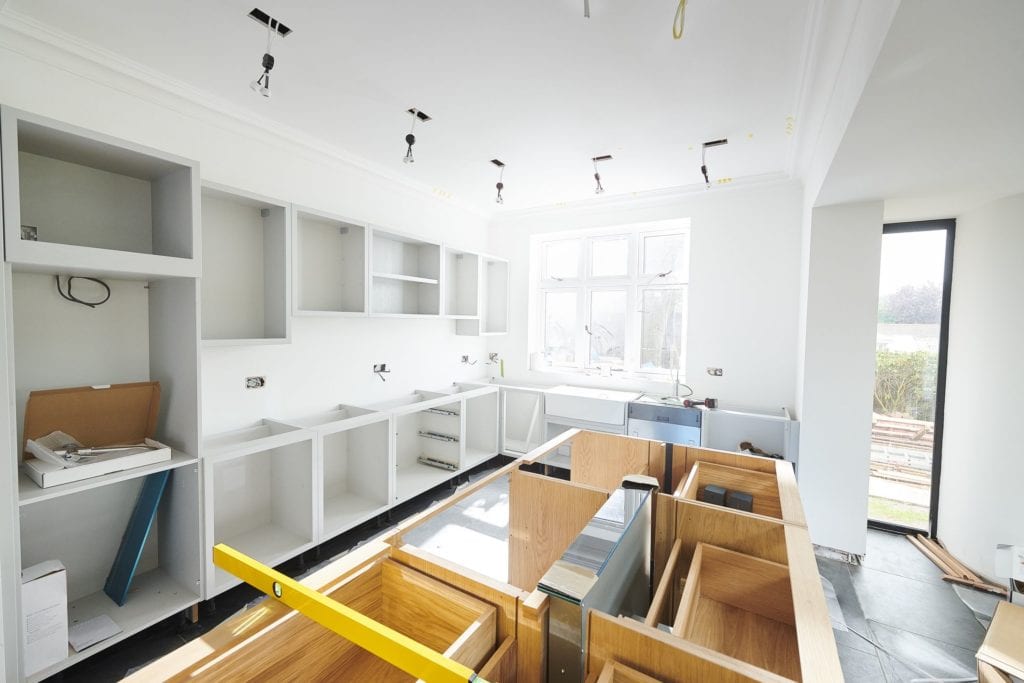 sturti/Getty Images
Homeowners are staying put during the renovation
The majority of homeowners are choosing to remain in their homes during a kitchen renovation. So, why are they staying put? "It's less stressful," explains Houzz Editor and Writer Mitchell Parker. He tells Freshome that two-thirds of homeowners opt to stay put during kitchen renovations.
"They're three times less likely to experience extreme stress than those who move out," Parker says. If you're wondering how these homeowners can prepare meals during a reno, Parker explains that the majority of them set up alternative cooking stations and dining areas. "However, one in five don't make any changes to their routines," he says.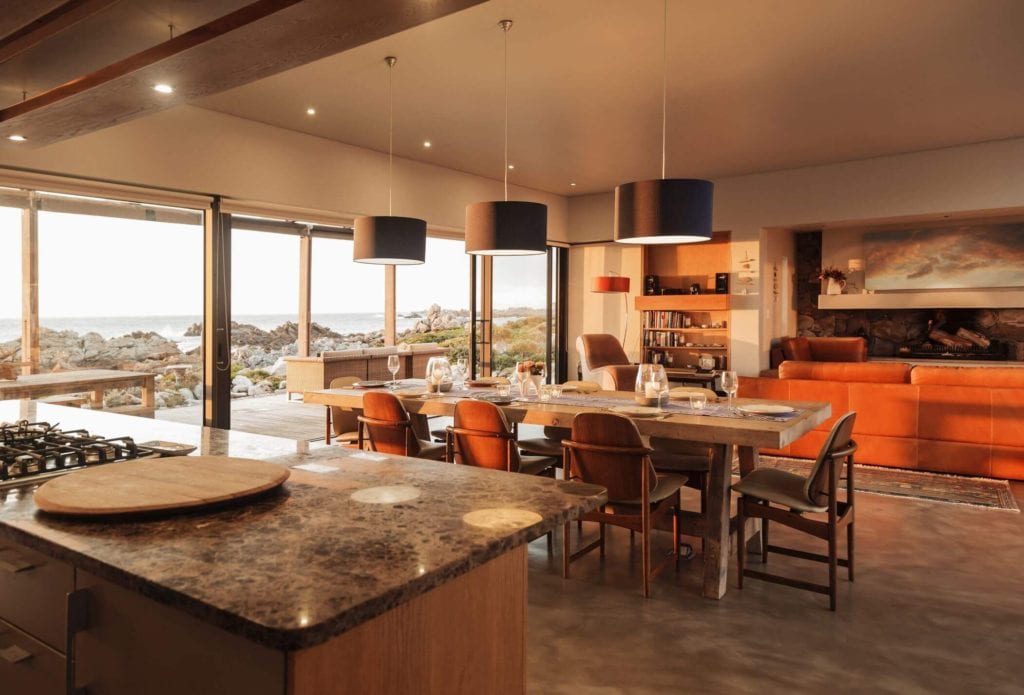 Hoxton/Martin Barraud/Getty Images
Open concept thrives
Open concept kitchens continue to be popular among homeowners. According to the report, 53% of homeowners who want to make the kitchen more open are doing so to open the space up to nearby rooms. On the other hand, 22% want to make the kitchen more open to the outdoors.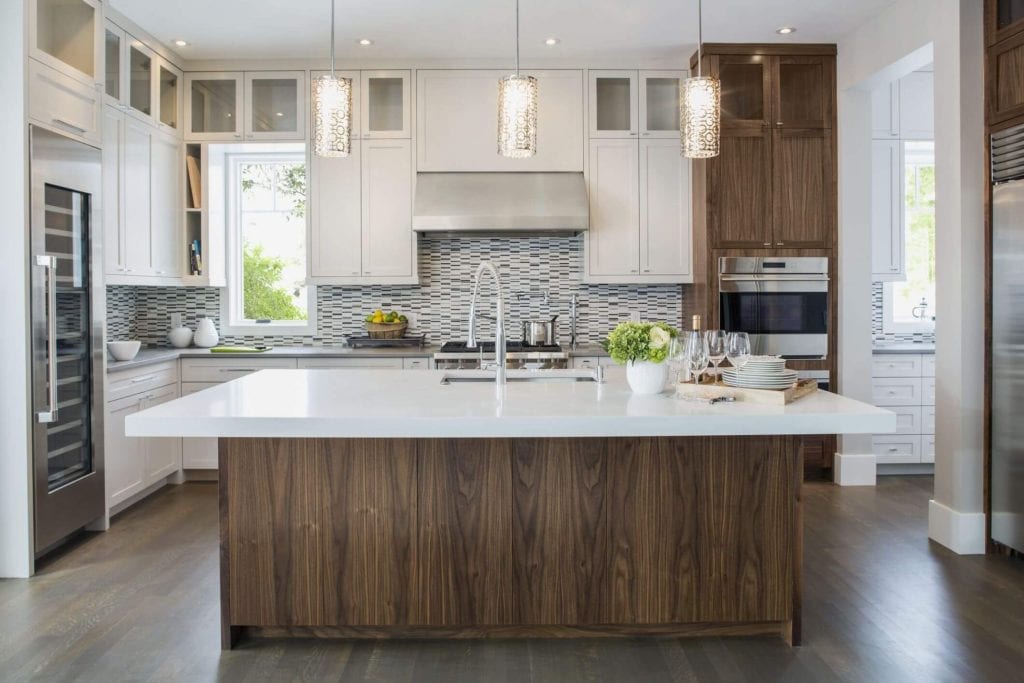 Hero Images/Getty Images
Farmhouse kitchens are (still) gaining steam
You already know that farmhouse sinks are trendy but, according to Parker, homeowners also like the farmhouse kitchen style in general. "Transitional is still the most popular style (21%), but farmhouse (14%) has been picking up steam. Now, it's almost neck-and-neck with contemporary for second place." Transitional actually dropped 5% from last year and contemporary dropped 1%, while farmhouse rose 2%.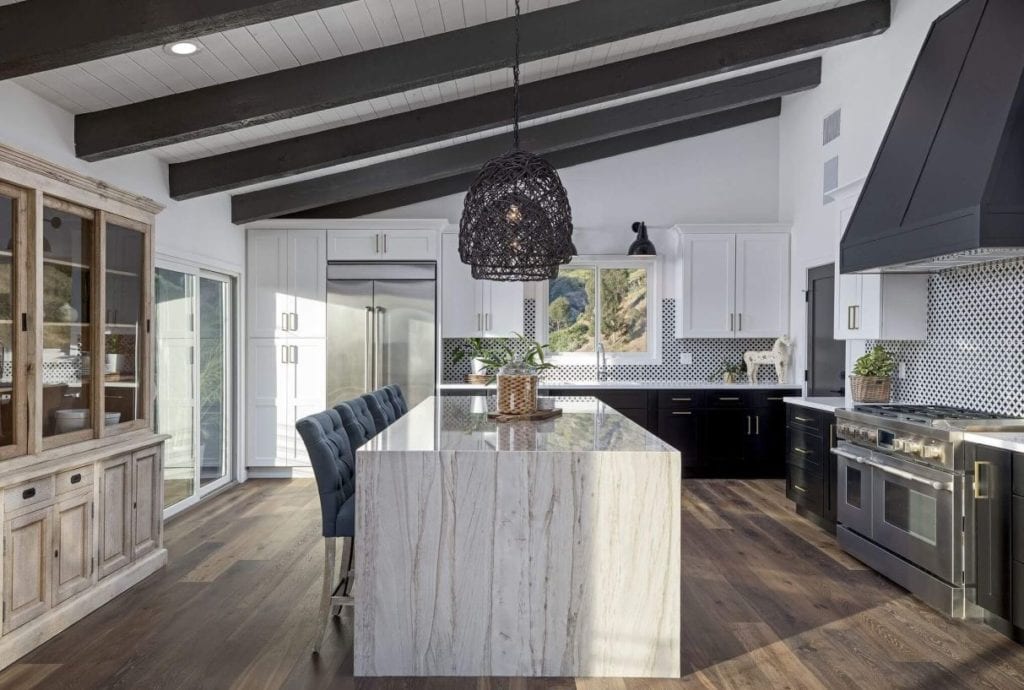 Contrastaddict/Getty Images
Mixed metals abound
Homeowners are also more comfortable mixing metals. "Only 46% of homeowners are matching metal finishes in the kitchen," Parker says.
Whether matching or mixing, nickel is the runaway favorite at 44%, followed by chrome at 13%. "Most homeowners are mixing metal finishes in hardware and fixtures with matte nickel, oil-rubbed bronze and matte black," Parker explains.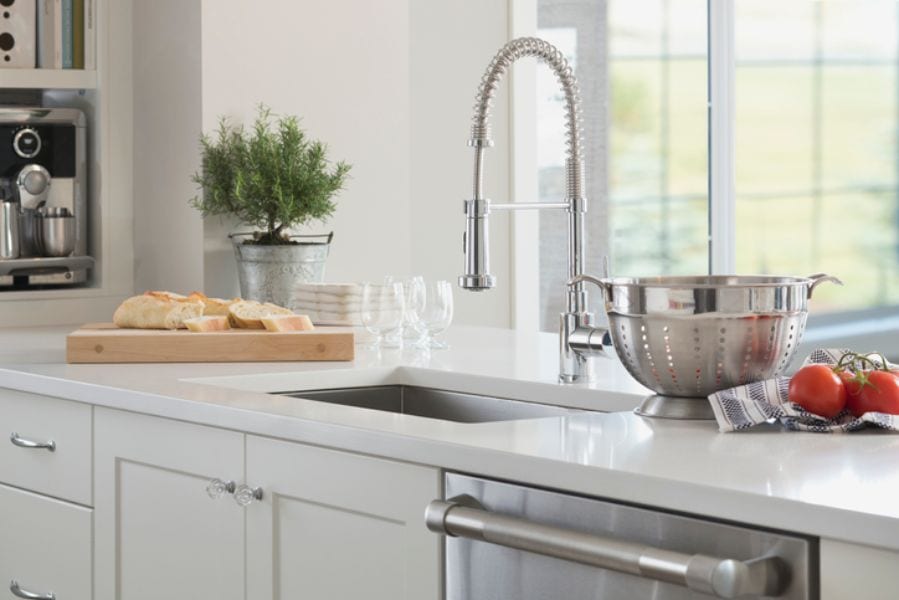 Hero Images/Getty Images
What homeowners are replacing
The main reason homeowners renovate is to replace the countertops, backsplash and sink(s). By the numbers, 93% are upgrading their countertops, 87% are upgrading or adding a backsplash and 85% are upgrading a sink. "Renovating homeowners are obsessed with decluttering their countertops," Parker says. "There may be a correlation in countertops being the most popular feature to upgrade because they are more noticeable without the clutter."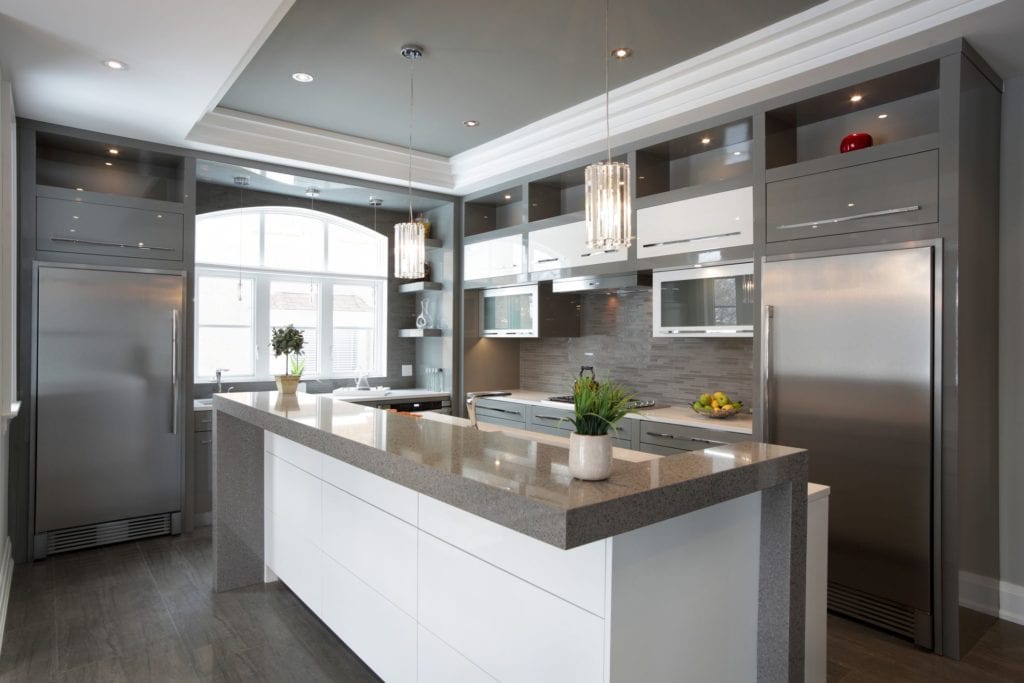 sisoje/Getty Images
The most popular appliances to replace
The vast majority of homeowners (9 out of 10) replace all or some of their appliances during kitchen renovations. Refrigerators and dishwashers are the most common upgrades. Other popular appliances to upgrade include the microwave, range, range hood, garbage disposal and cooktop. Regular stainless steel remains popular, but black stainless is now the choice of 1 in 10 homeowners.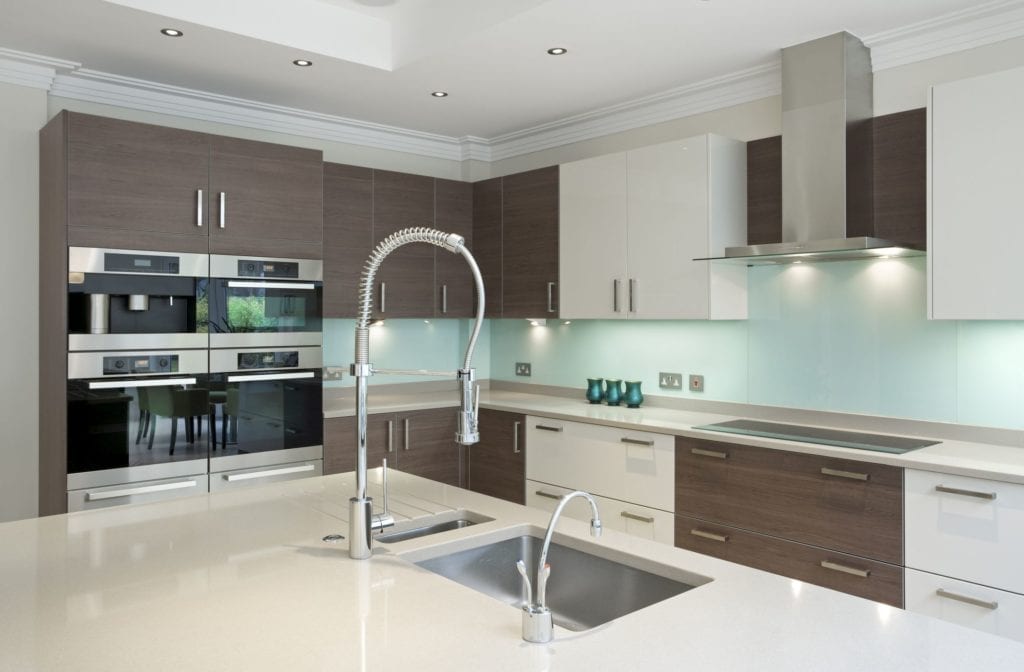 phototropic/Getty Images
Quartz countertops are trending
Among the 93% who upgrade countertops when deciding what to replace, Parker says this is the first year that Houzz has seen engineered quartz surpass all of the natural stone materials combined in terms of popularity (48 versus 43%, respectively). Meanwhile, granite continues a multi-year decline (40%, 34% and 30% in 2017, 2018 and 2019 studies, respectively).
"Homeowners are favoring engineered quartz because it is a hardworking material that also offers crisp, continuous colors," Parker says. Engineered quartz is also available in a variety of options. "You can get quartz that has the intricate veining of marble but that doesn't involve the heavy maintenance of marble," he explains.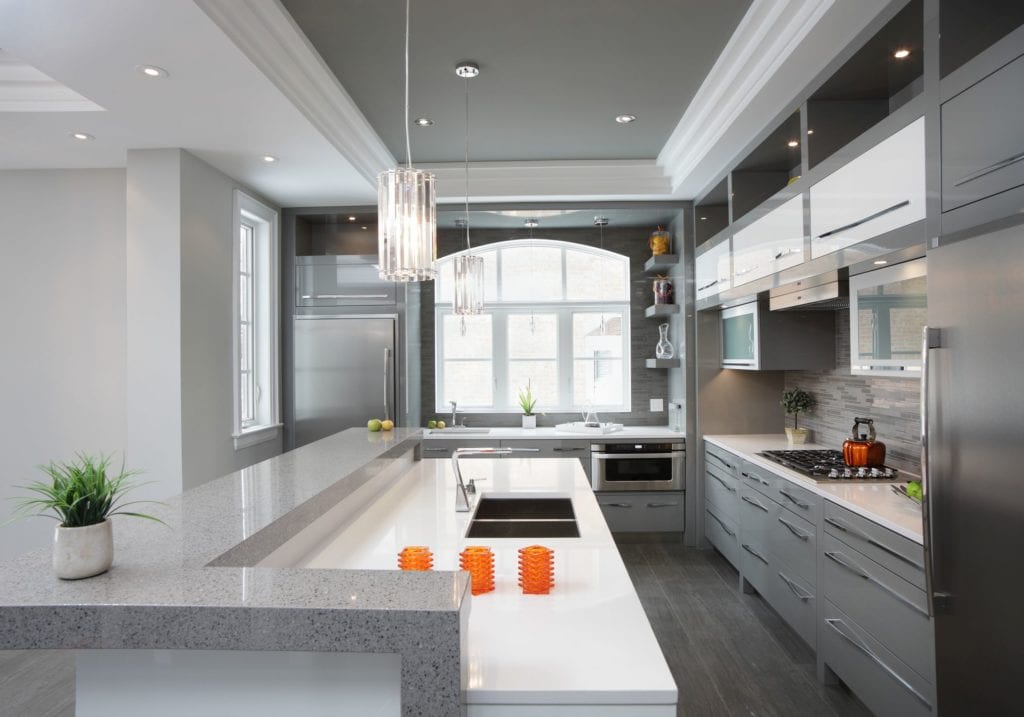 sisoje/Getty Images
Neutral cabinet colors remain popular
In addition to white countertops, homeowners also like white cabinets, but they're leaning toward gray, too. "While white cabinets maintain their prevalence (43%), one in ten homeowners choose gray," Parker says. "The people who select gray cabinets are more likely to also select brushed or satin nickel door hardware."
Realtors advise homeowners to use neutral colors when selling their home and perhaps homeowners are listening as they're choosing color schemes during the remodeling process.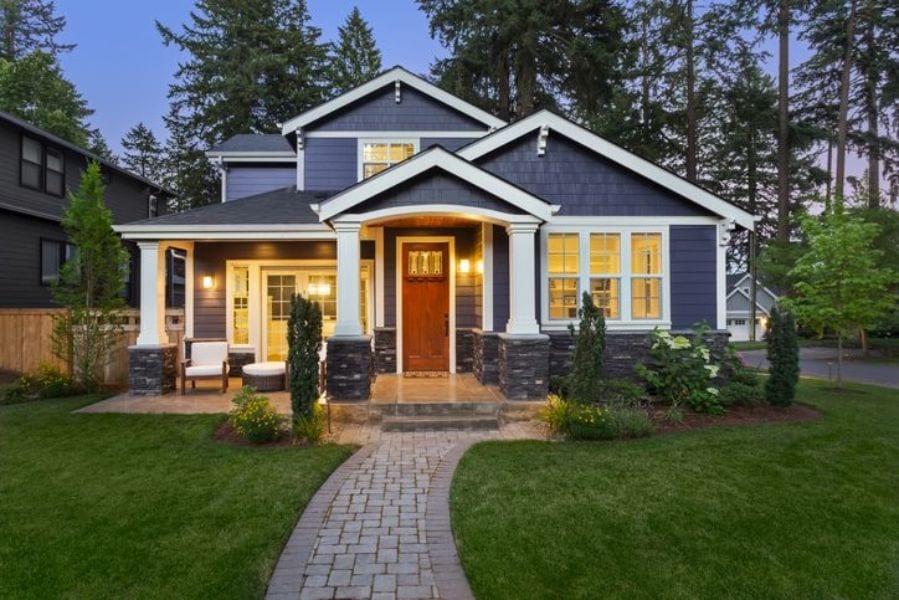 hikesterson/Getty Images
Built-in upgrades
Among major built-in upgrades, pantry cabinets and islands take the lead (40% and 38%, respectively). Homeowners are seeking custom or semi-custom cabinets with adjustable shelves. They want to keep their canned and dried goods, spices, etc. handy, yet out of sight.
Built-in pet feeding stations are also trending. Other types of popular built-in specialty storage include storage for cookie sheets/trays, deep drawers, spice drawers and cutlery drawers.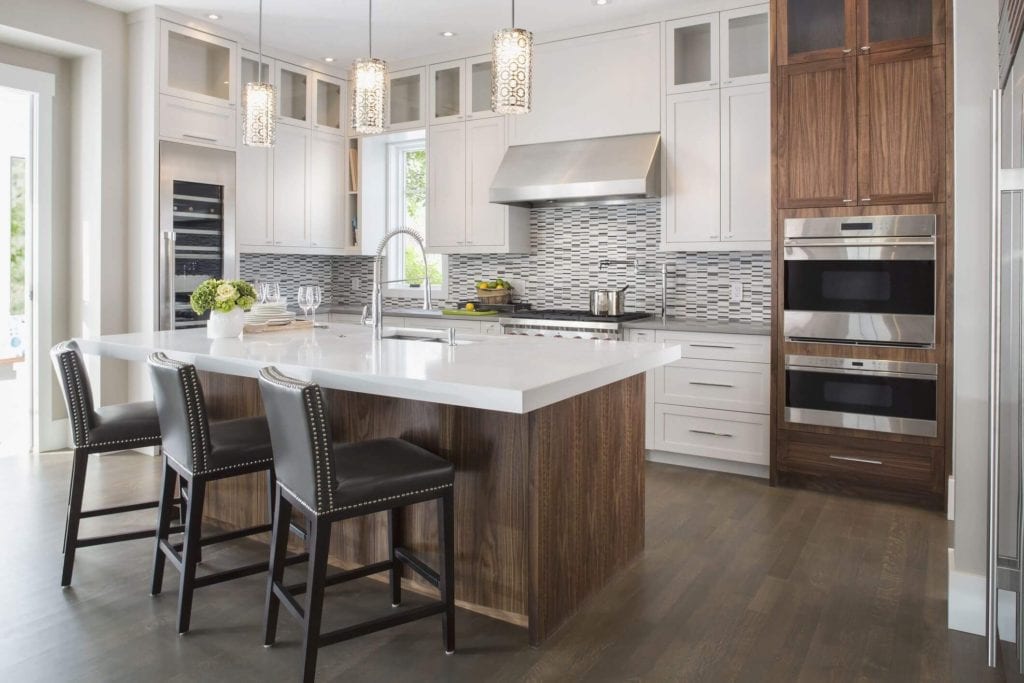 Hero Images/Getty Images
Engineered flooring wows
In addition to engineered quartz countertops, homeowners are seeking engineered materials elsewhere in the kitchen. Engineered flooring — such as engineered wood, vinyl and laminate — has become nearly twice as popular (40%) as natural hardwood (24%). The use of hardwood floors in kitchens and bathrooms remains a hotly-debated topic among designers, but it seems that homeowners have already decided.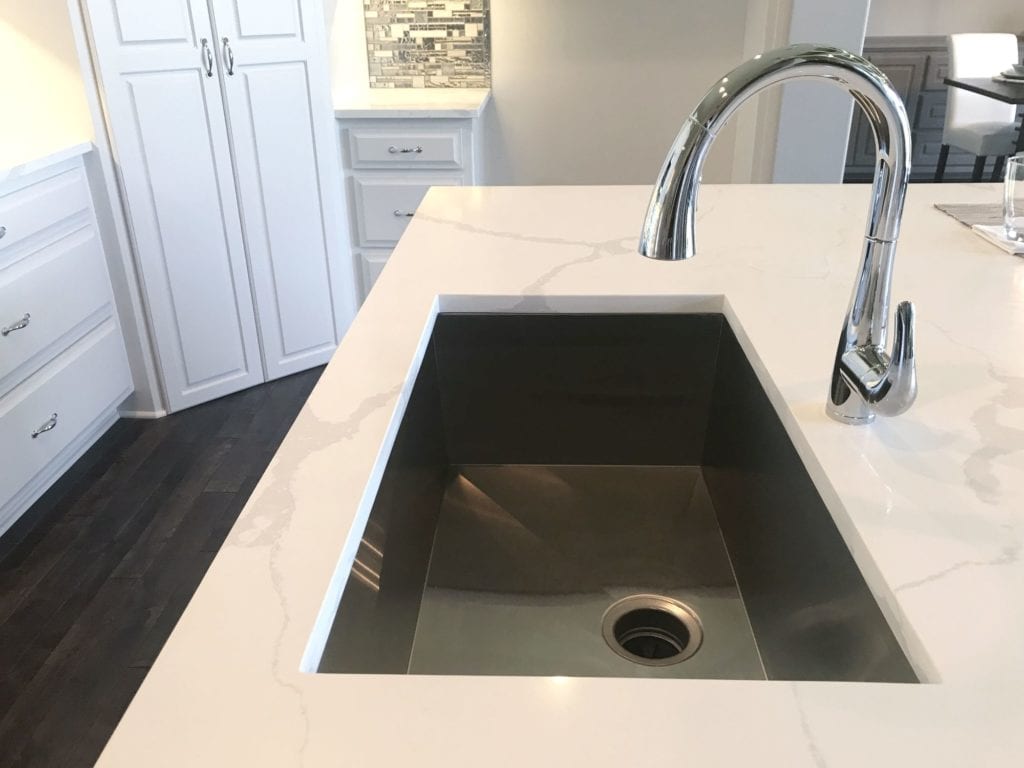 Hero Images/Getty Images
The tech transformation
The use of high-tech devices in kitchens is growing — almost as fast as trends in bathroom technology. And true to 2019 faucet trends, more than half of upgraded kitchen faucets in the Houzz report are high-tech (57%), boasting water efficiency, no-fingerprint coating or touch-free activation. "Some of the other popular high-tech features include wireless controls (16%) in upgraded appliances and home assistants (31%) in upgraded electronics," Parker says.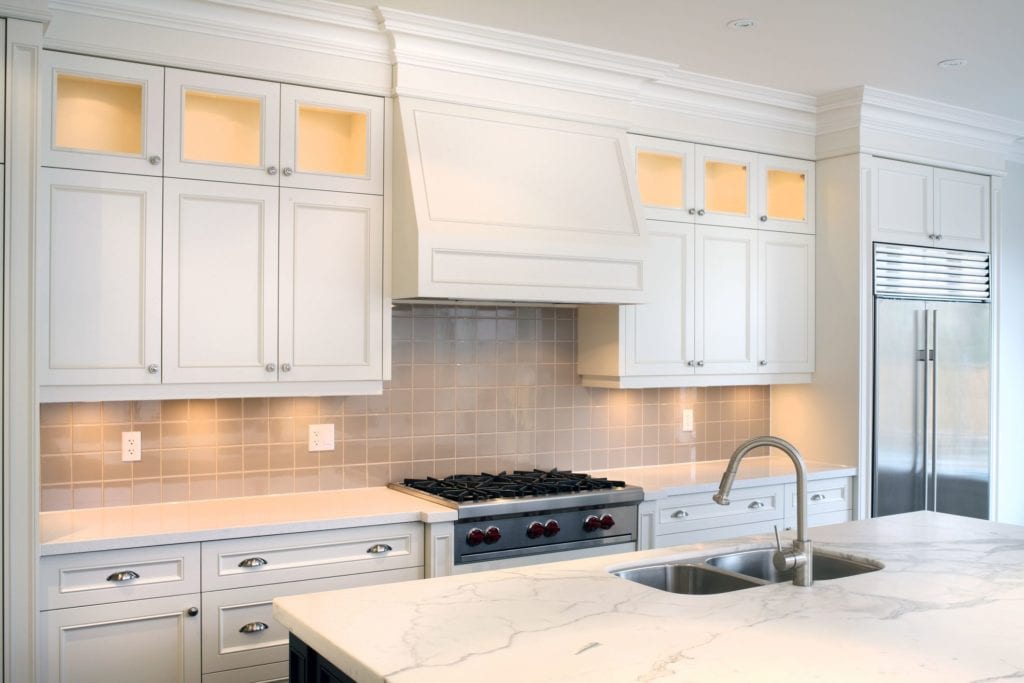 sisoje/Getty Images
Baby boomers plan accordingly
"When deciding to remodel, aging in place is top of mind among over a third of baby boomers, according to Houzz research," Parker says. "Those addressing aging during renovations are more likely to make their kitchens larger and more open and equip them with in-cabinet lighting, cooktops, wall ovens, touch-free faucets and stone flooring," he says.
Another way Baby boomers are making their lives easier is by choosing cordless appliances. Overloaded outlets can lead to fires, but cordless appliances reduce the need for extra outlets, and eliminate the hazards caused by corded devices. For example, the All-Clad Cordless Immersion Blender has a long-lasting lithium battery which powers teh blender for 9 minutes. There's also a fully rechargeable base. Whether mixing cake batter, blending smoothies, and everything in between, the blender, with 5 adjustae speeds, is convenient and easy to use.