Enchanting Alpine Chalet Re-Design Started From the Kitchen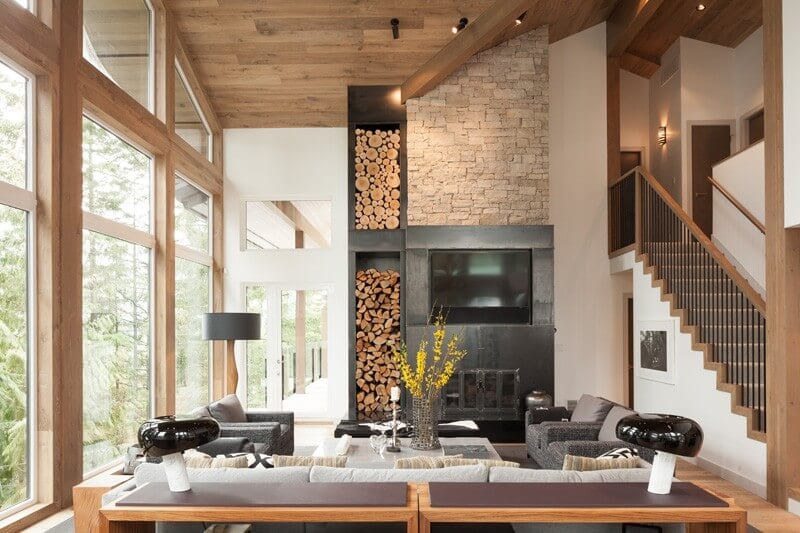 Shop These Products Now: Floor Lamp – Coffee TableRenovating a 1980s alpine chalet took interior designer Robert Bailey on a design ride he didn't expect. Located in Whistler, Canada, the alpine chalet's redesign started small, but grew exponentially. The owner's desire to turn the 1980s Whistler chalet into the welcoming collection of spaces it now boasts started with renovating the kitchen.This desire to create entertaining spaces and private areas where socialization and relaxation go hand in hand led to an inviting chalet design. Details contruct an elegant space. Distressed French Oak floors and ceilings, Calacatta marble kitchen backsplashes, and Fond du Lac stones on the hearth replace the old 1980's orange-coloured fir wood that used to shape the old chalet.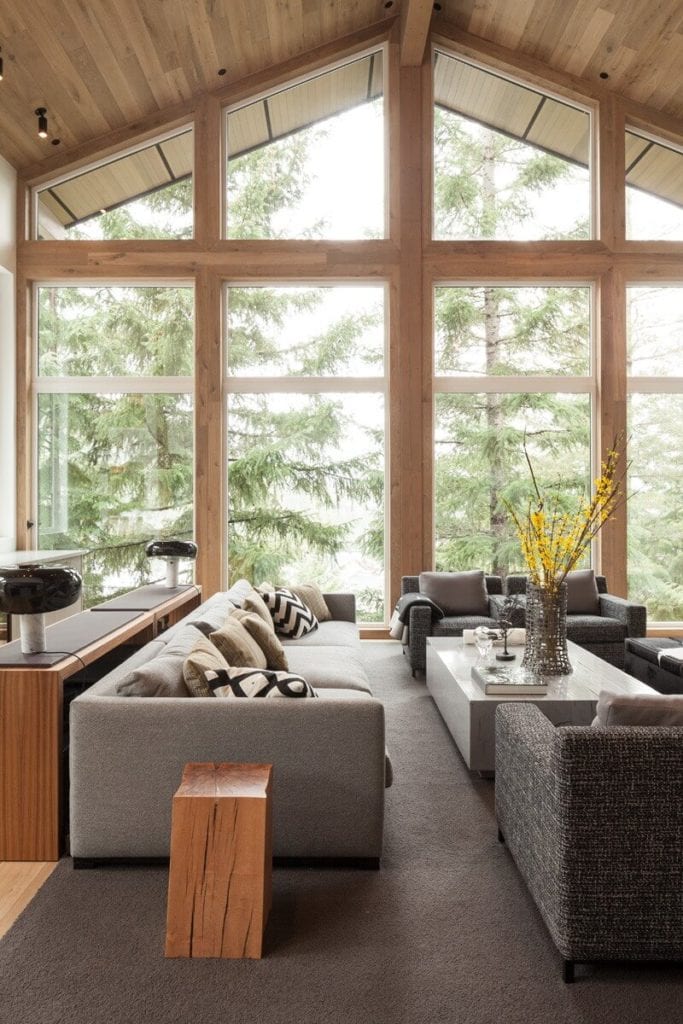 Shop These Products Now: Throw Pillow Covers – Couch"With the key objective to create one primary entertaining space, we began by removing restrictive partition walls of a bygone era to deliver a proper great room, large enough to comfortably host a small crowd. The living area was doubled in width, with the exterior wall pushed 10 feet out. The new glazing wall reveals it's alpine setting and gives the feeling of floating amongst the trees.The 3,500 square foot home expands across four guest rooms, a master bedroom, and a kids' room stacked with bunk beds, so the newly created great room draws everyone together into one space. A calming black-and-white palette indoors allows nature to be the star."The expansive floor-plan was imagined to suit the family's lifestyle. Custom-made pieces meet custom-chosen furnishings and melt in a carefully planned home environment. The side tables, master bed, and couch were imagined by interior designer Robert Bailey to embedd a sense of individuality through design. Owners helped decorate with some pieces of furniture that speaks about their personalities: a cowhide ottoman in the great room, and a pair of metal and marble "Snoopy" lamps from Flos.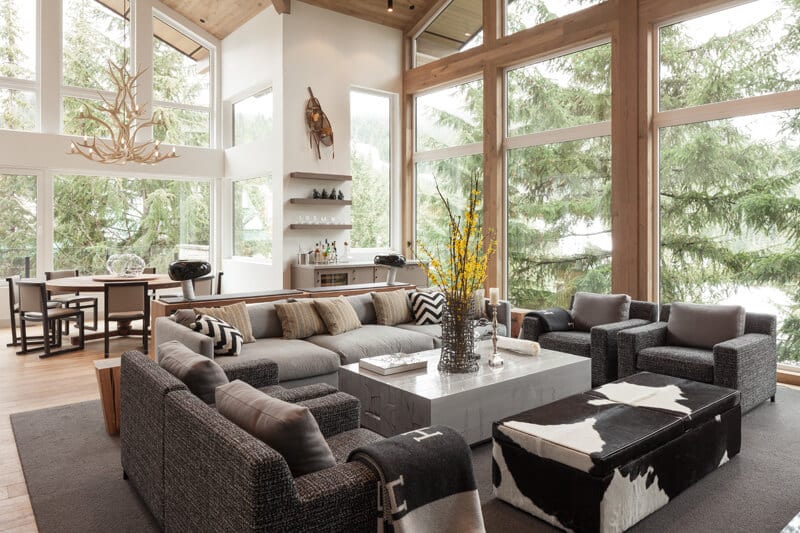 Shop These Products Now: Candle Stand – Throw BlanketOther pieces shine to shape focal points. The chandelier hanging above the round dining table forever embedds a character of wilderness:"Embracing its Whistler location, a chandelier built of cast-resin antlers adds to the home's chalet feel, while a ceiling-high tower of stacked wood sits ready for the fireplace, awaiting the next evening of alpine merry-making."And the happy clients had this to say about their shiny alpine chalet: "Stripped to its studs and invigorated with a fresh floor plan, our family's dowdy 1980's cabin was reborn as modern mountainside retreat. With a strong focus on entertaining and a spacious new great room, the chalet now suits how we live, today."This impressive two-storey Vacation Home on the Shores of Lake Okanagan is something that helps further see the way the same Robert Bailey can place with space and openness.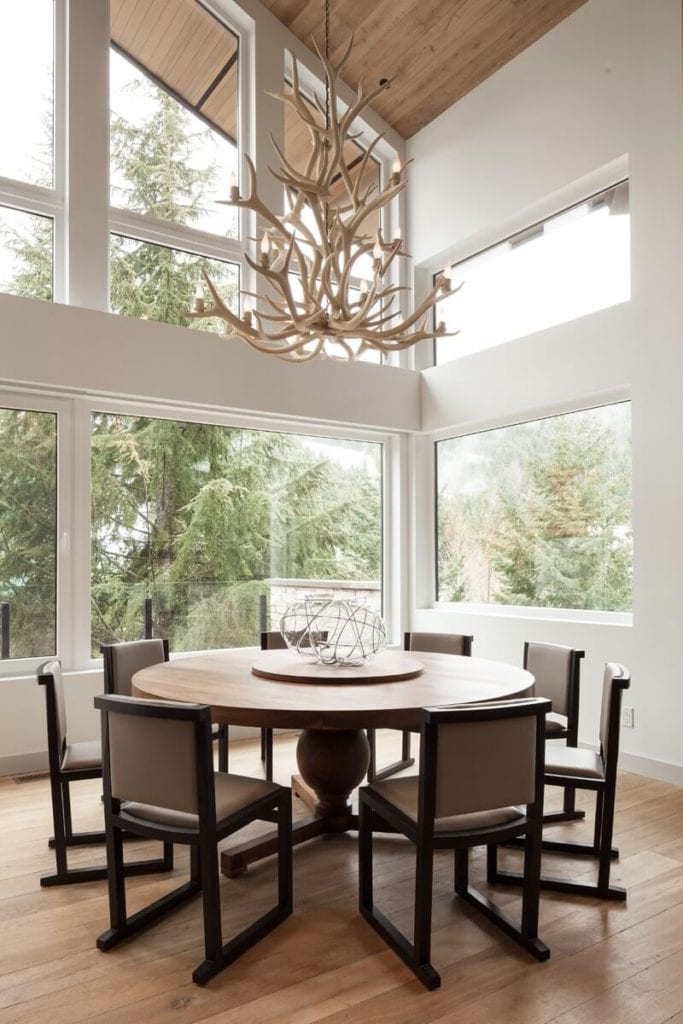 Shop These Products Now: Chandelier – Dining Chairs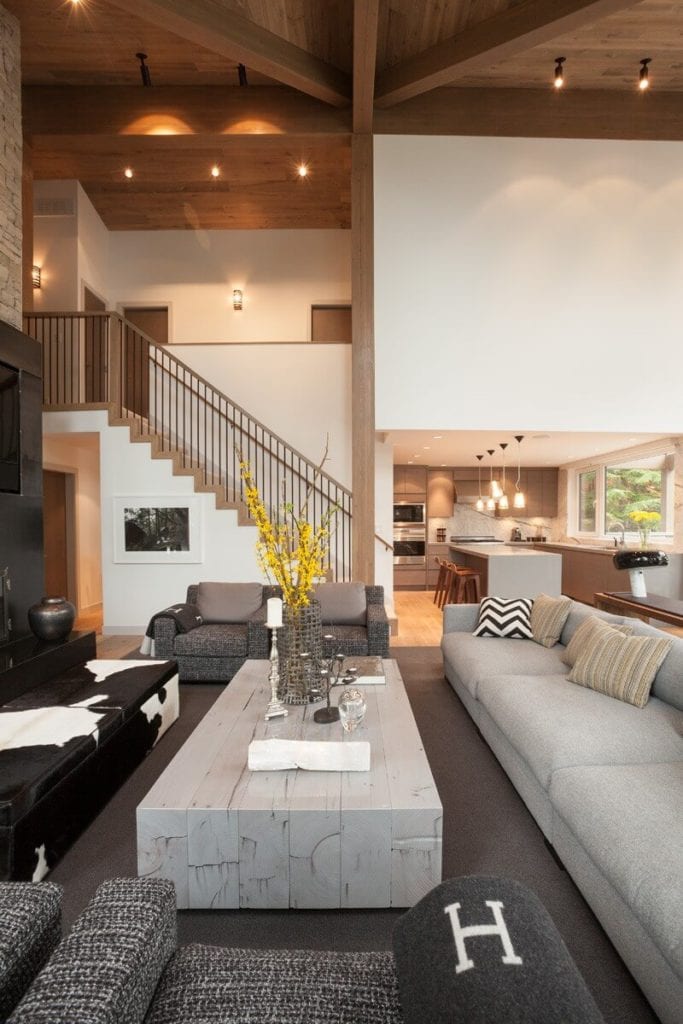 Shop These Products Now: Ottoman Bench – Coffee Table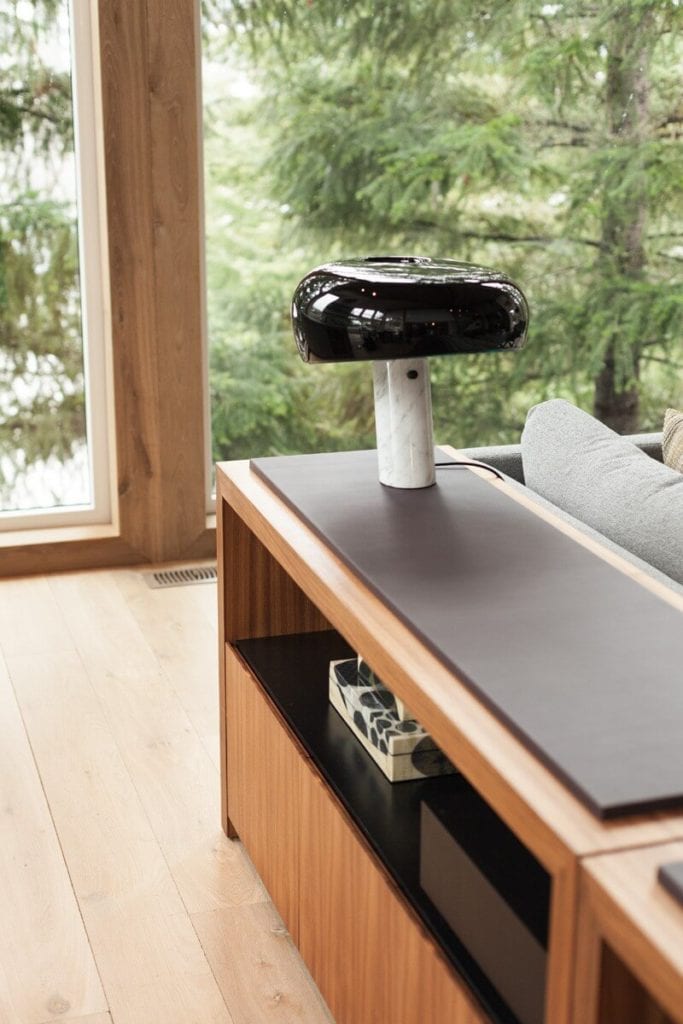 Shop These Products Now: Console Table – Table Lamp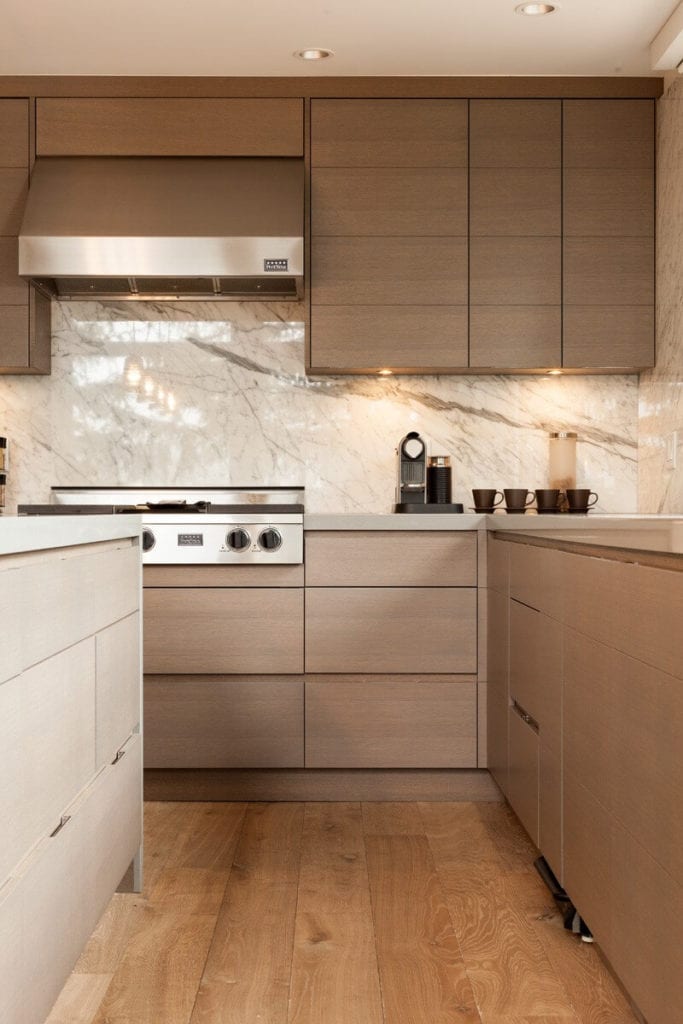 Shop These Products Now: Cabinet LED Lights – Range Hood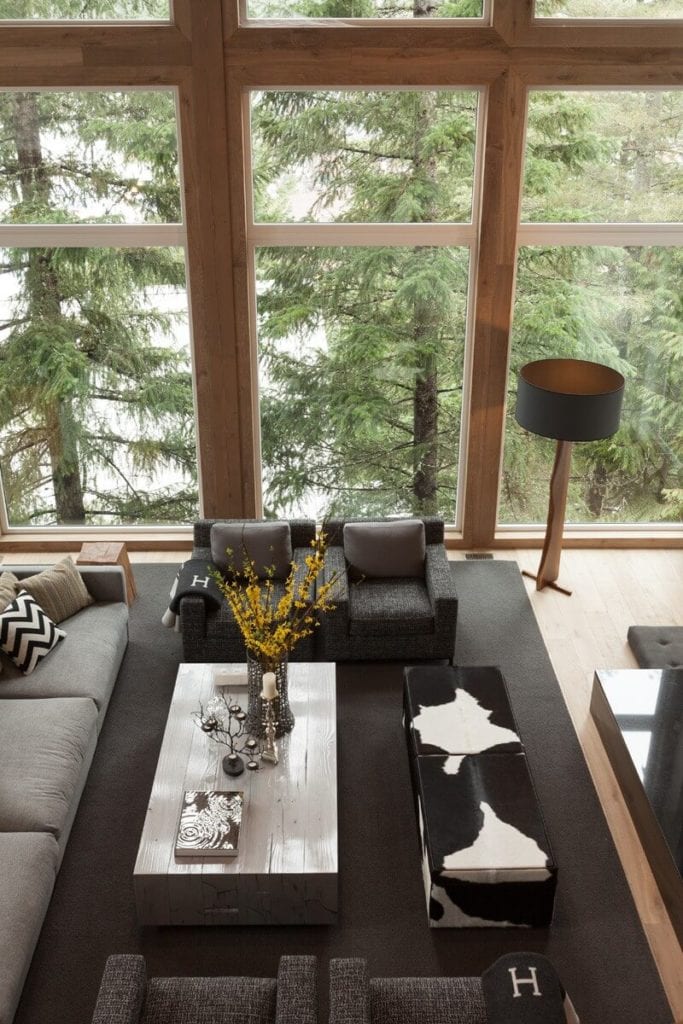 Shop These Products Now: Area Rug – Throw Blanket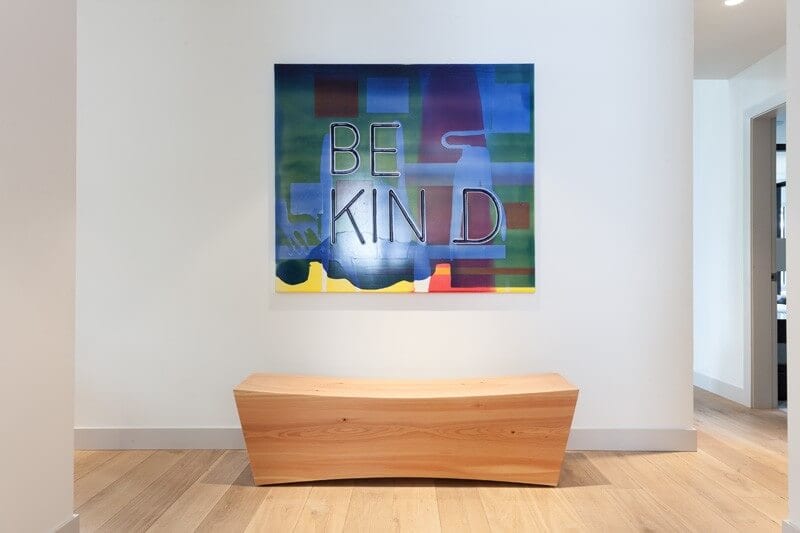 Shop These Products Now: Wooden Flooring – Wall Painting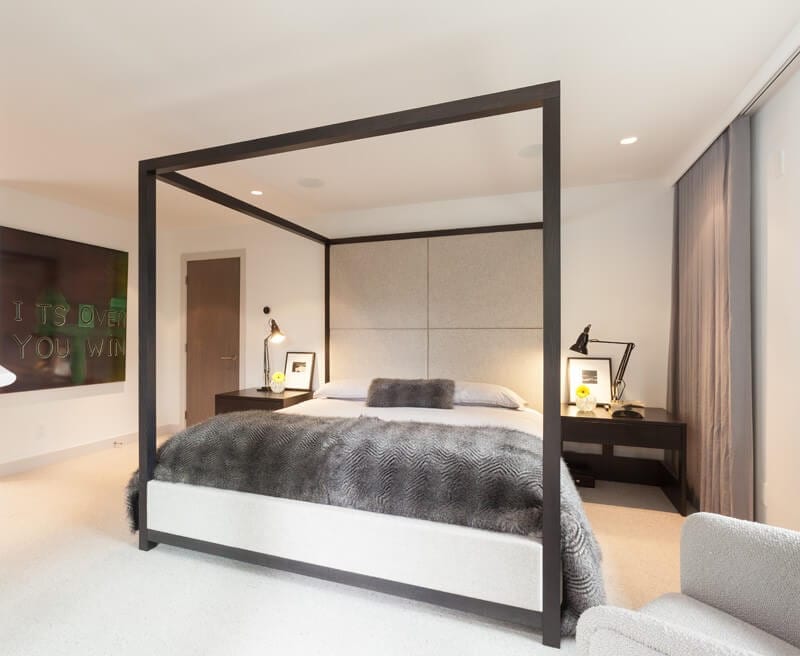 Shop These Products Now: Desk Lamp – Canopy Bed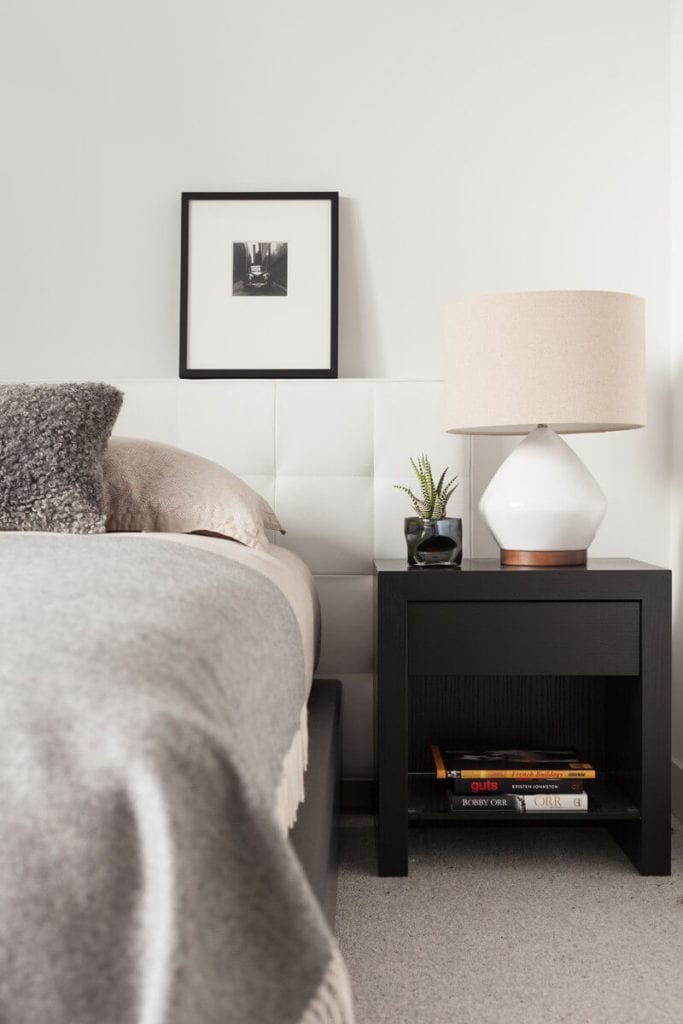 Shop These Products Now: Table Lamp – Bedside Table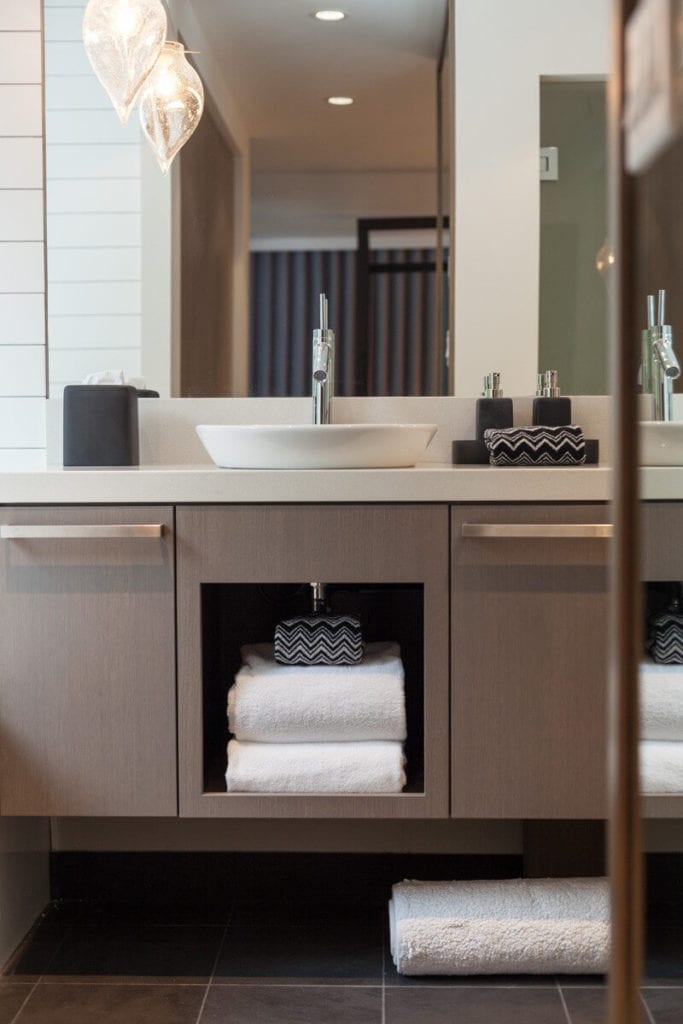 Shop These Products Now: Modern Faucet – Wall Mirror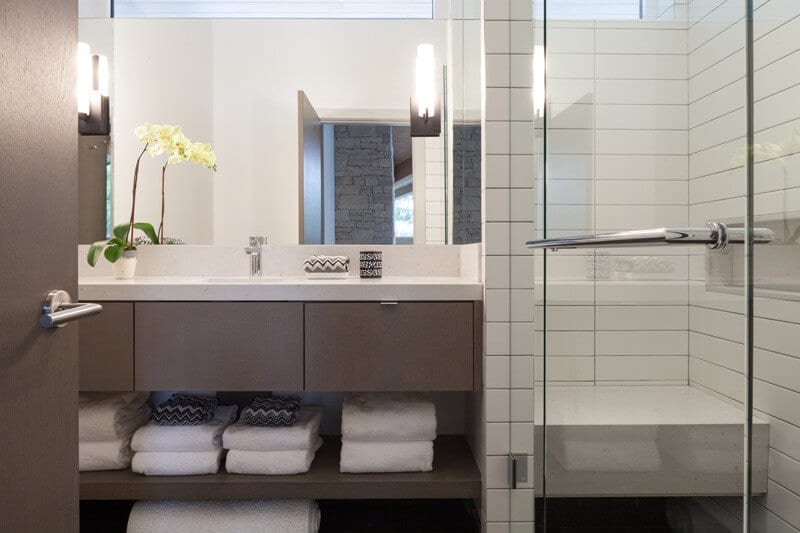 Shop These Products Now: Lights Over Mirror – Towels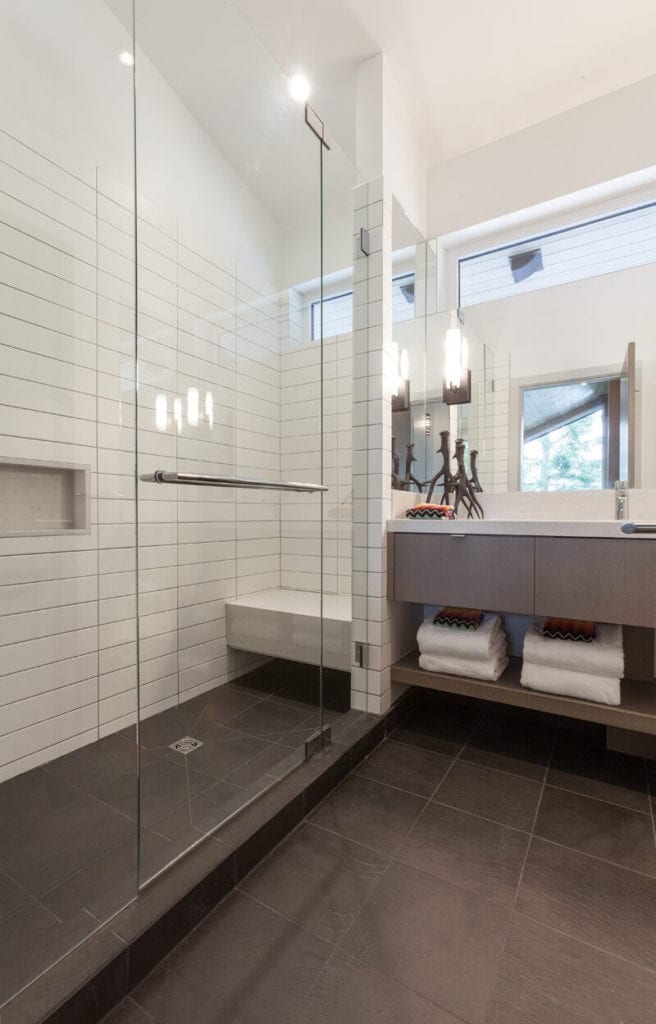 Shop These Products Now: Towel Bar – Bathroom Tiles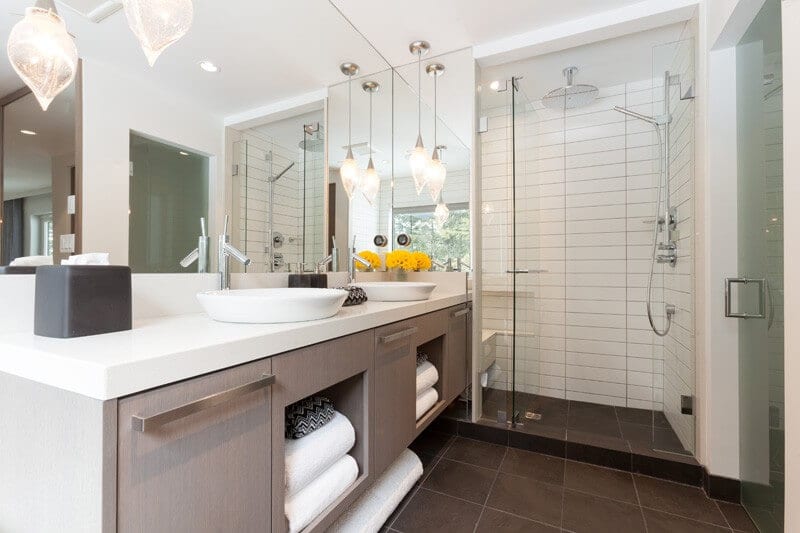 Shop These Products Now: Rain Shower – Hand Held Shower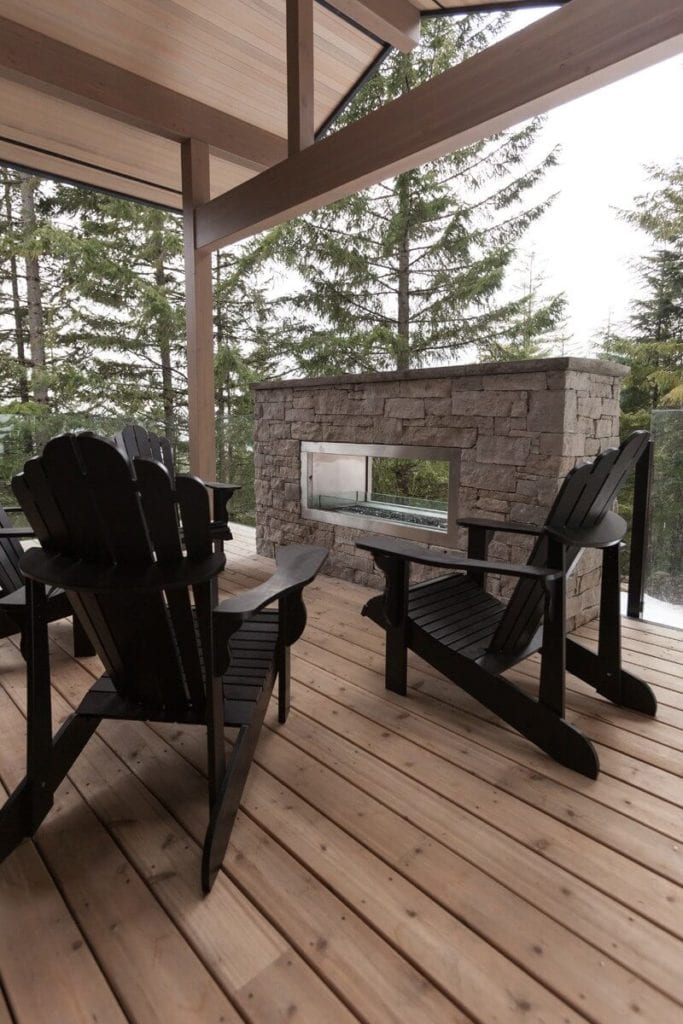 Shop These Products Now: Outdoor Fire Pit – Outdoor Wooden Chairs
---
Everything for your move, all in one place
Curate your personalized moving checklist, set up TV & Internet, and more with a free MYMOVE account.
Save on your move and tackle upcoming to-dos with your free MYMOVE account.