Inspiring Interior Design and Landscape: Whiting Way Residence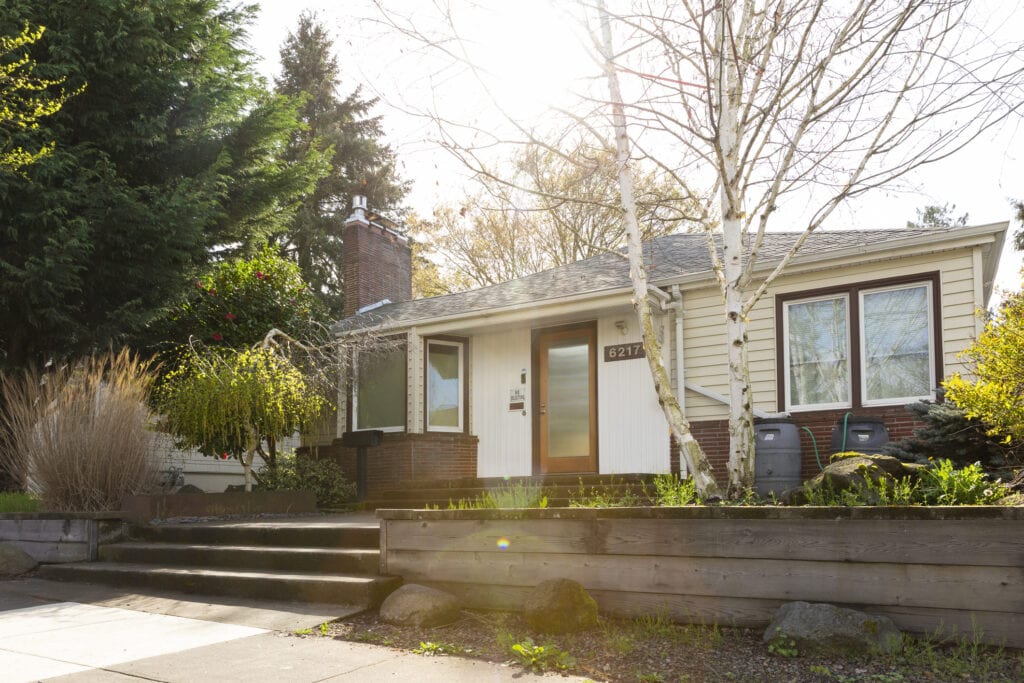 The interesting contemporary Whiting Way Residence located in the Hutchinson Hills neighborhood of Denver, Colorado, displays a new face after the renovations underwent on this 1970 home. A refreshing 2,385 square foot open floor plan spreads over three levels including three bedrooms and three bathrooms.
Light-filled interiors were obtained through the use of large windows and glass doors and many of the pure white walls were used to display art.
Crisp white walls are complemented by the hardwood floors and detailed finishes. As described by the realtor, the garden and surroundings of this beautiful residence are masterpieces: "The landscape can take on the Botanic Gardens! Seriously! The maturity, placement, and drama of the ornamental grasses, trees, and perennials are inspiring. The hardscape compliments and embraces the setting organically."
Details like the Philippe Starck shower head in the master bedroom, the exposed beams on the ground floor, or the built-in-wardrobe in the master bedroom make the home not only comfortable but also high-end. You can buy this residence from Mile Hi Modern for $390,000.