8 Thanksgiving Table Decorating Ideas for a Modern, Festive Gathering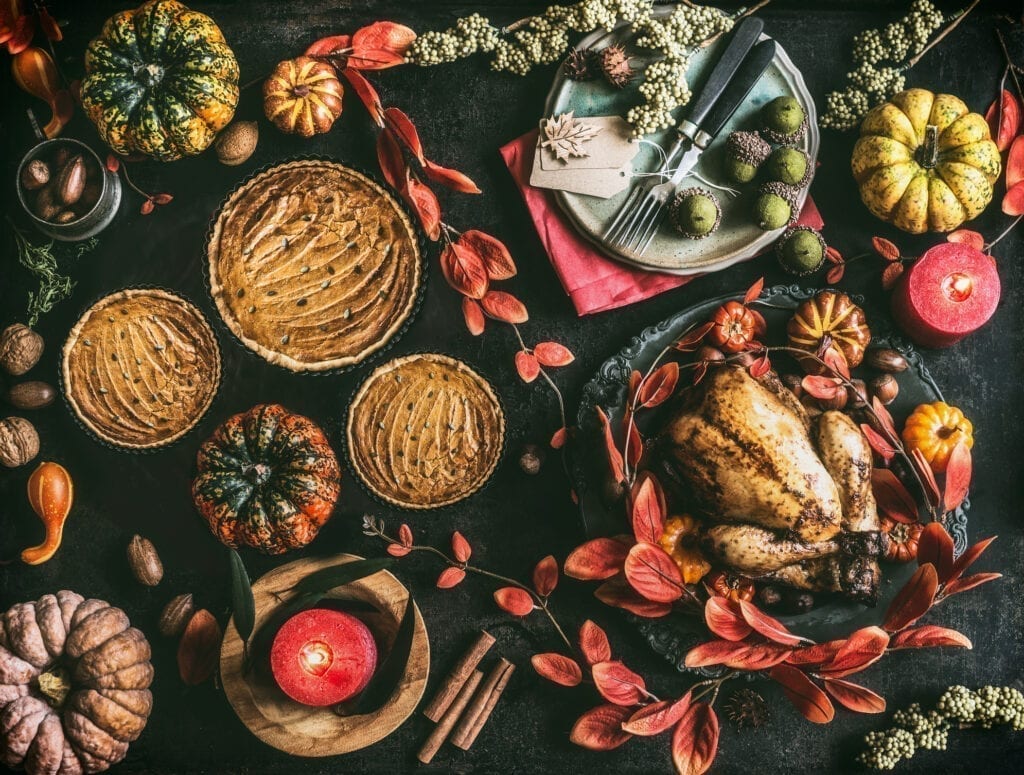 We hope you like the products we recommend. Just so you are aware, Freshome may collect a share of sales from the links on this page.
As we prepare for an exciting Thanksgiving holiday, there's so much to do and decorate. You've probably read about how to make your dining room special with the perfect chairs. You've got your favorite side dish recipes lined up. But how will you present your Thanksgiving dinner? Here are eight Thanksgiving table decorating ideas that will rock your table, delight your guests and make your side dishes look (and maybe even taste) better.
VICUSCHKA / Getty Images
Thanksgiving table decorating with fresh greens
Collect your favorite aromatic herbs like rosemary, thyme and sage or branches of eucalyptus, ivy or other leaves to create a gorgeous centerpiece. Add candles, pine cones or other items that go with your chosen color theme.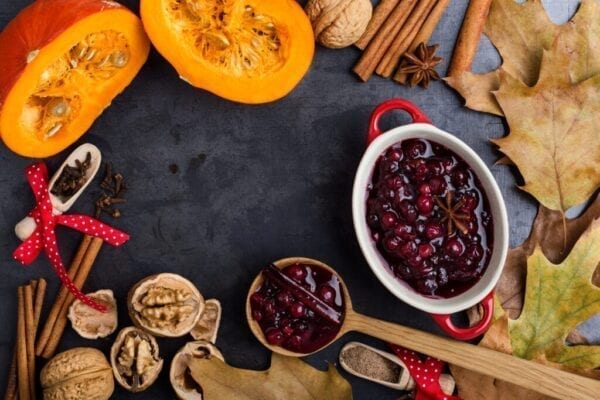 istetiana / Getty Images
Thanksgiving table decorating with candles
Nothing creates an intimate dining table setting better than candles. Whether you choose tall candlesticks or tea lights, you can never add too many to your table setting. Mix and match colors and heights for the best look. And opt for unscented candles that won't interfere with your food's aroma.
Blue Thanksgiving Tablescapes
Add a primary color to the typical Thanksgiving browns, oranges and earth tones for some pop. Some great colors to add include bright green, bold yellow and blue.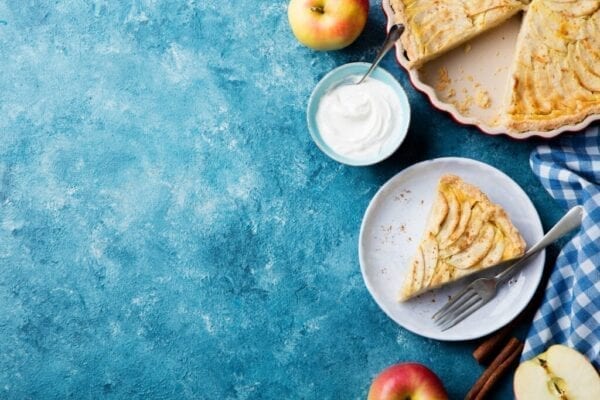 AnnaPustynnikova / Getty Images
Decorating with table runners for Thanksgiving
A table runner is more modern than a tablecloth. It's especially useful if you don't want to cover up your beautiful table but would like to add some color and pattern to it. The best part is that a table runner is versatile and comparatively inexpensive. Choosing one that's about 12″ longer than your table so that it hangs just enough off the ends.
Plate chargers for dining table decorating
If you own a classic set of china, plate chargers are the simplest way to transform that everyday china into something special. Plate chargers are larger than your plates so they frame your dish nicely, adding some color or an interesting design to the edge of your plate.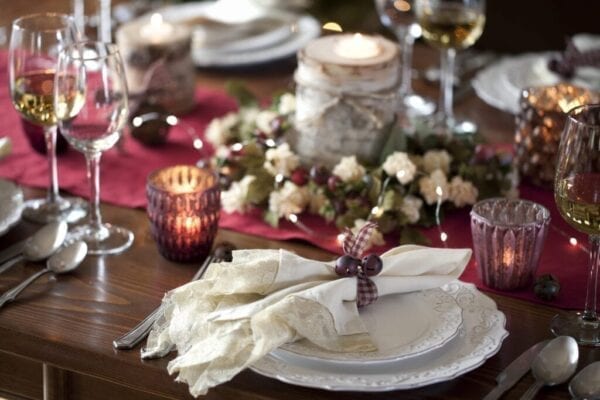 Liliboas / Getty Images
Holiday napkin rings for dining table decorating
To make your dining table special, choose cloth napkins or paper napkins with a special pattern to them. Don't forget to complete them with a napkin ring. Here are some Thanksgiving-inspired napkin ring ideas.
Pine cone table decor for the Thanksgiving table
Pine cones are the stars of the fall and holiday theme. Collect and use them in your table decorating.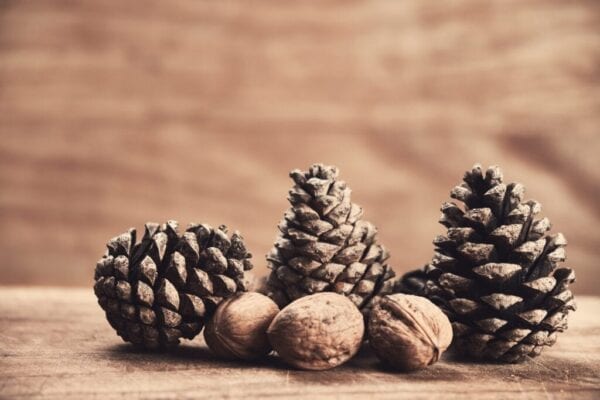 Thomas_Zsebok_Images / Getty Images
Table centerpieces for Thanksgiving
If you do one thing to decorate your Thanksgiving table, choose to create a striking dining centerpiece. Scatter your favorite objects down the center. Add candles and items in different heights. Don't make your centerpiece too tall or you may block the person sitting across from you.
What Thanksgiving table decorating ideas would you add tcreate a festive holiday table?