10 Scandinavian Design Lessons To Help Beat The Winter Blues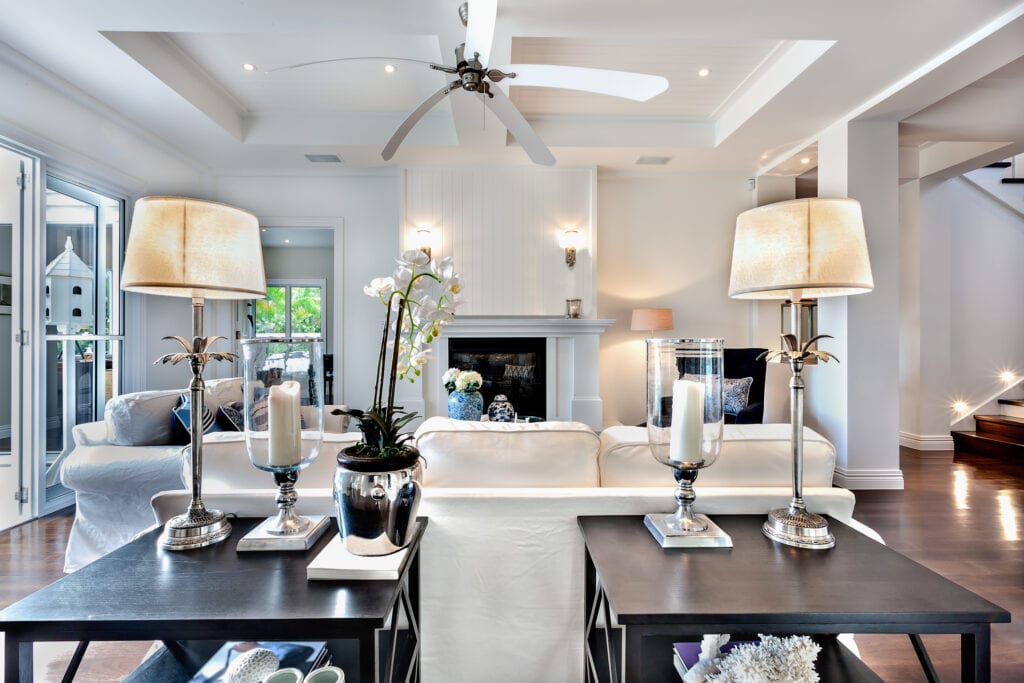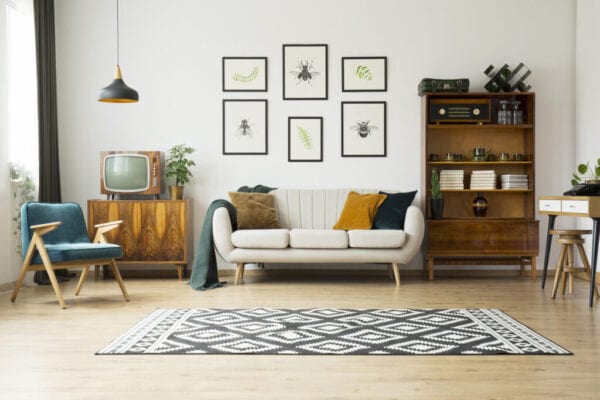 KatarzynaBialasiewicz / Getty Images
January is a time when many of us can feel a bit low, so we decided to cheer you up with some Scandinavian design lessons. The holiday season is over, and spring still seems a long way off. It's no wonder we get a touch of the winter blues. Yet, in Scandinavia where the winters are long and dark, people manage to keep surprisingly upbeat. In fact, the recent World Happiness Report conducted by the UN found that the population of Denmark was the happiest in the world. Norway followed at second place and Sweden at fifth place. How do they do it?
One way is through design: creating a home environment that is conducive to happiness. Scandinavian design is renowned for its stylish simplicity. And there are many lessons we can learn from it to help beat the winter blues.
#1. Let in the light
Scandinavians recognize the importance of natural daylight. It is so essential to our well being, and we tend to be happier when there is more of it.  Because there are so few daylight hours during the winter, Scandinavian homes are designed to let as much light in as possible. Windows are large and kept clear of obstruction.
Follow their example by getting rid of heavy curtains. And keep window sills free from ornaments. If you need window covers for privacy, opt for sheer floaty fabrics. Or you could consider wooden shutters for night-time use. These have the added advantage of helping to retain heat, and insulate against the cold,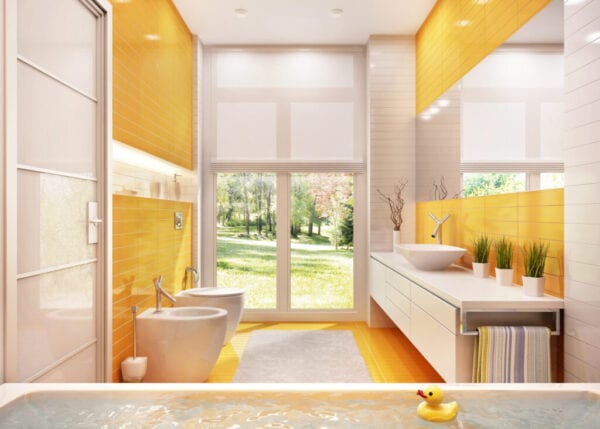 sl-f / Getty Images
#2. Maximize natural light in the home
Have you ever wondered why so many images of Scandinavian homes feature white interiors? Painting walls in white or pale shades will make your home look brighter and bounce the light around. Glossy and polished surfaces also help. So ditch the carpet and replace with wooden floors or tiles that have a subtle reflective sheen. And don't forget mirrors. They can reflect, and thereby increase the amount of light in a room. So hang wall mirrors strategically opposite windows.
#3. Add some wood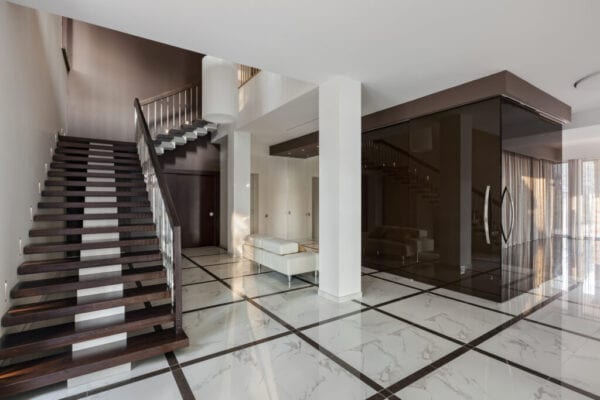 ExcellentPhoto / Getty Images
Warm up your interiors by introducing more natural wood into your home. This could be by way of furniture, flooring or even wall panels. A predominant feature in Scandinavian interiors, wood works in perfect balance with a white decorating scheme. As well as having a warm appearance, it acts as a natural insulator too. Adding more wood will help create a cosy and welcoming home.
 #4. Candles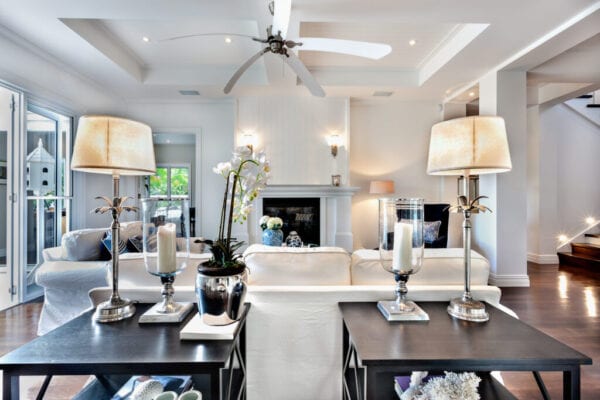 JR-stock / Getty Images
On dark winter evenings, candles add warmth, light and cosiness. In the absence of daylight, fire is the most natural light source. And they cast a really flattering glow: everything looks better by candlelight. So place decorative candle and tea light holders all around your home – they will make beautiful home accessories. Then, once it's dark, you can light them to create a magical atmosphere.
#5. Nature and well-being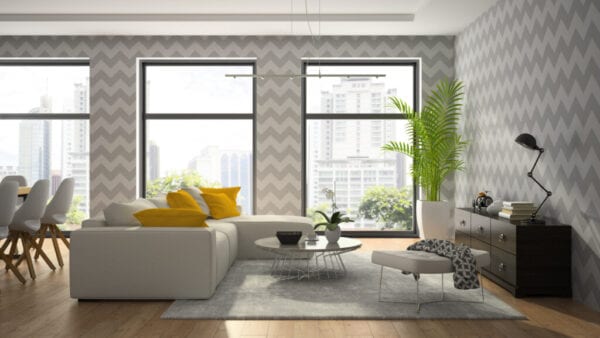 Hemul75 / Getty Images
Nature is an important feature at the heart of the Scandinavian lifestyle. And despite the cold winters, it is very much an outdoor one. People get out into the fresh air as much as possible to keep healthy and promote well-being. Introduce plants and greenery into your home. They bring nature and the outdoors inside – and they really help bring a room to life. In addition, try to go out every day. You'll feel much better for it. It prevents you from feeling sluggish and puts a new perspective on things. You may even find sources of inspiration which you can then bring into your home.
#6. Simple and stylish furniture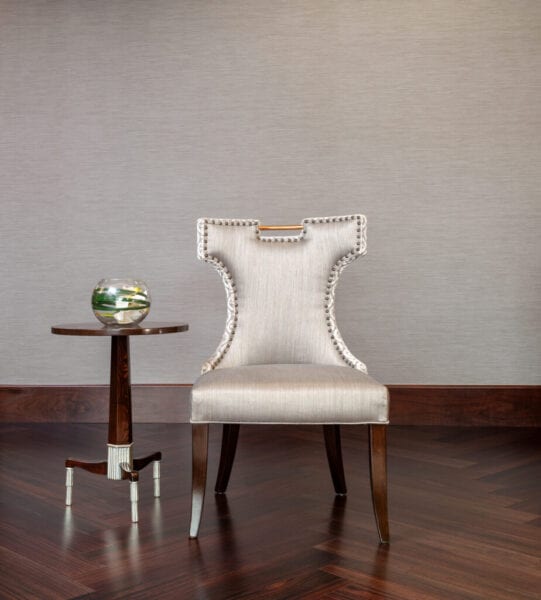 StockPhoto24 / Getty Images
Furniture from designers such as Arne Jacobsen, Hans Wegner Verner Panton and Alvar Aalto are world renowned. And with good reason. The dean lines and organic shapes of pieces like the Series 7 chair are simple and minimal. But this is not a cold, clinical minimalism. Instead, it creates a calm atmosphere and feeling of spaciousness. Something that's really important when spending extended periods of time indoors. Invest in timeless quality furniture, with thoughtful design that is a pleasure to use and look at. They will always give you that feel good factor.
#7. Streamlined storage
Good storage is key to creating an airy and spacious Scandinavian style interior. If possible, go for built-in furniture which will give your home a more streamlined look. Get rid of all clutter and only keep on display those items that are a pleasure to look at. Everything else should be stored away out of sight. This alone will make for a calmer and less stressful home.
#8. Cozy soft furnishings
Dress your sofa with cushions and throws to create a warm and relaxing haven and a place to rejuvenate. Opt for soft greys for a soothing look. Or for an injection of color, you could go for shades of purple and burgundy with traditional Scandi motifs.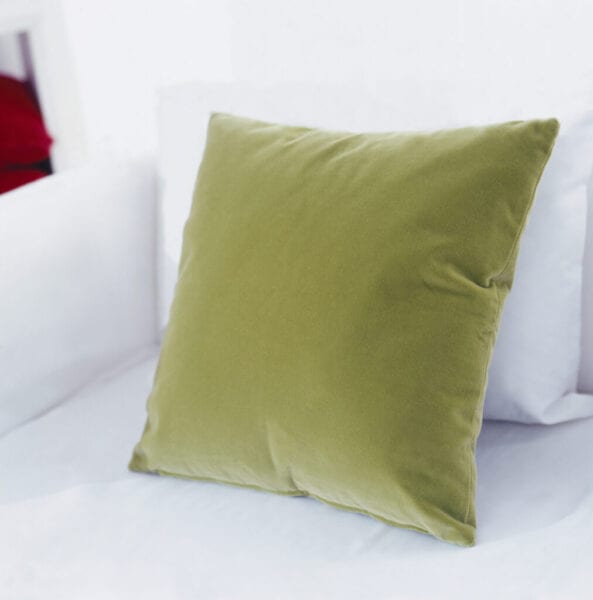 Johner / Getty Images
#9. A dining table for entertaining
Socializing is a big part of the culture. So a good-sized dining table and chairs are essential for entertaining. Savouring the time spent in good company, with great conversation and delicious food is just the thing to help lift the spirits.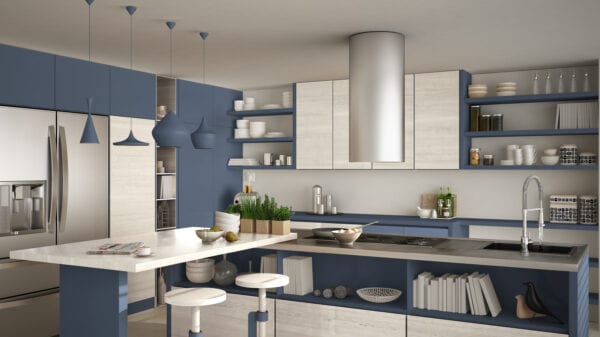 ArchiViz / Getty Images
#10. Hygge
Hygge is perhaps the secret ingredient to the feel-good Scandinavian lifestyle. And in one word probably sums up much of what has been written above. It is a way to describe enjoying the good things in life. Originally a Norwegian word, it is now widely used in Denmark.  It's all about the everyday simple pleasures that nourish the soul: appreciating beautiful design, a bracing walk, time spent with a friend – even enjoying a cup of coffee. And it's about creating a warm and inviting atmosphere. For a happy life filled with wonderful moments (whatever the time of year) why not follow the Danish example, and bring more hygge into your daily life.
How do you beat the winter blues? Please share your tips in the comments below.
About the author: Sarah Ansbacher is a co-founder of Mocha, part online home store, part design blog. Where design and interiors meets happiness and we-being.