Get The Look: 5 Themed New Year's Eve Decor Ideas For Your Holiday Party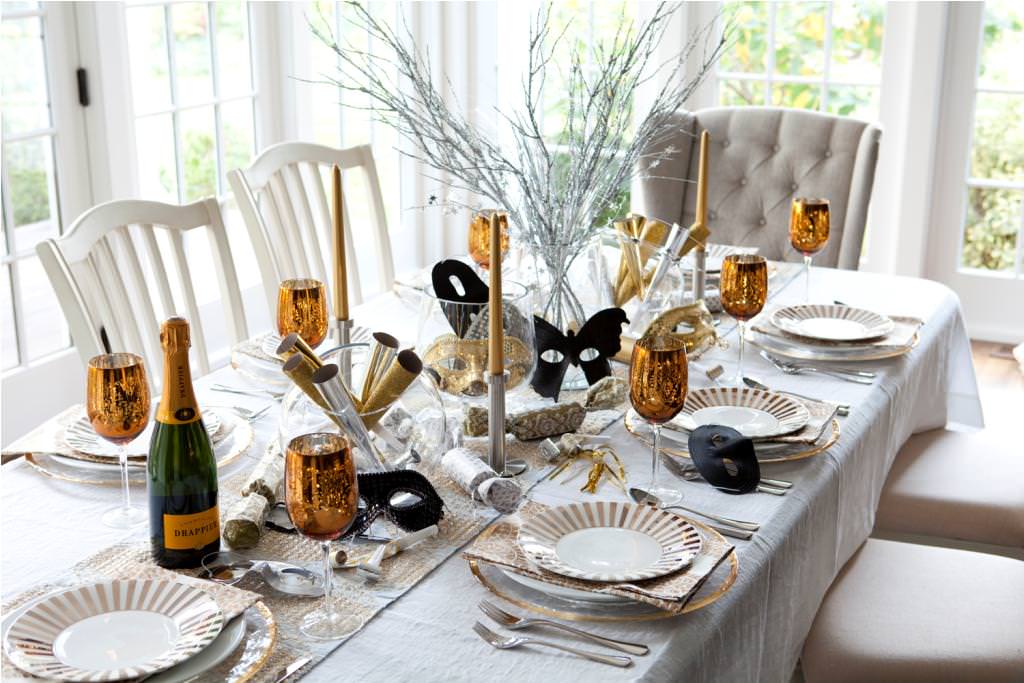 We hope you like the products we recommend. Just so you are aware, Freshome may collect a share of sales from the links on this page. 
Throwing a New Year's Eve party can be stressful. In fact, it can even be difficult to know where to start. However, we believe that the easiest way to get a party started is to build the decor around a theme. With that in mind, we've brought you five themed New Year's Eve decor ideas to help you get set for this year's bash. Look them over to see which one best fits your personal sense of style.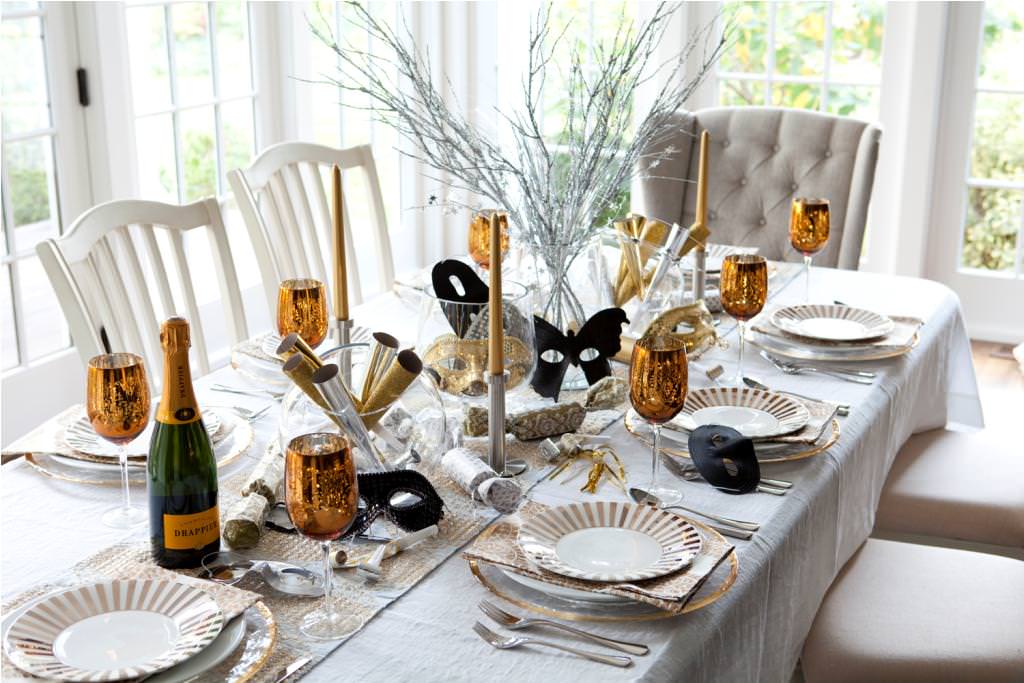 1. Go classic with black and gold
There's nothing more traditional – or classic – than a New Year's affair that's decked out in black and gold. In this case, pulling the look off is all about creating a sense of balance throughout your entertaining area. Too much black may end up looking somber while an overabundance of gold may be too overwhelming to the eye.
To make sure that you achieve the perfect balance, pick one color to play a dominant role and allow the other color to play an accent role.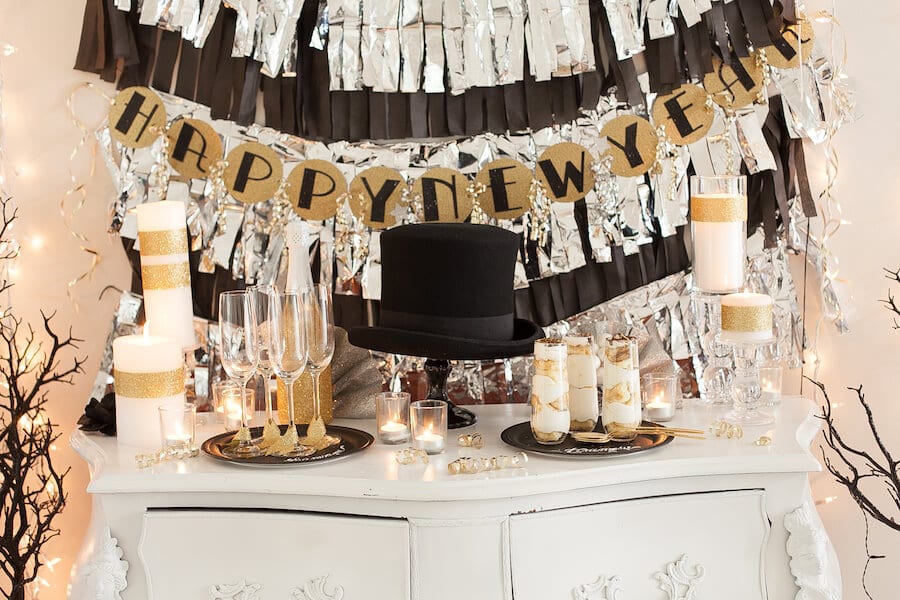 2. Bring in some shine with silver
If lots of gold is not your thing, consider swapping it out for silver this year. Silver is a strong enough color to hold the theme on its own, or you can mix and match by adding in touches of other colors. With silver, you want to pay attention to the finish. Not all silver finishes are created equal so you'll want to make sure you select finishes that match.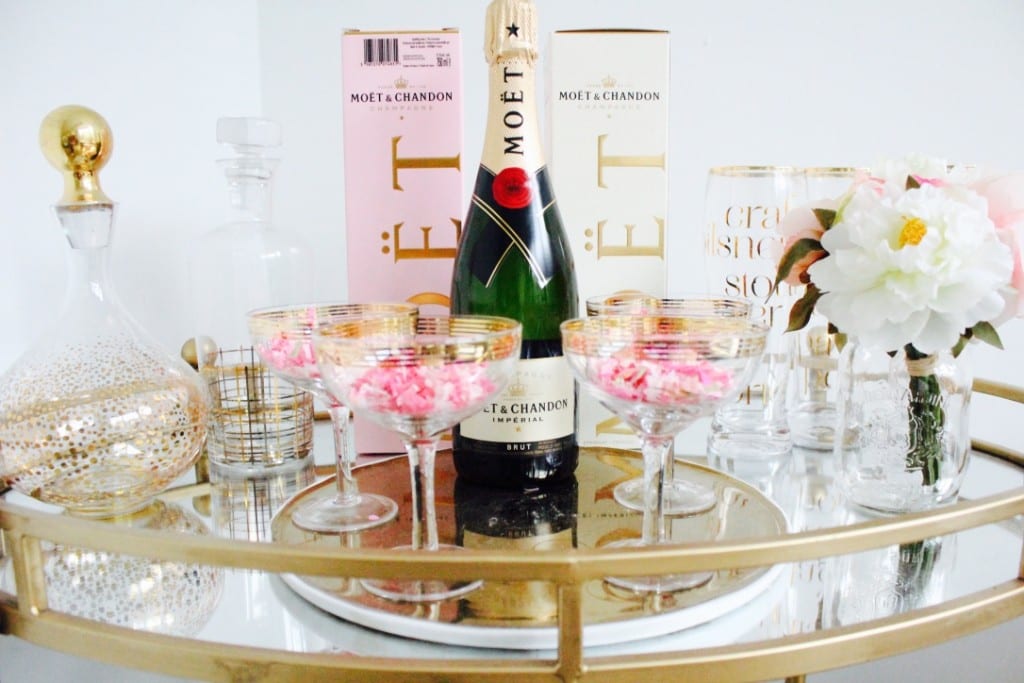 3. Be on-trend with rose gold
Rose gold is a newcomer to the scene this year, but suddenly, we're seeing it everywhere. If you want to be on-trend with your party this year, rose gold is the way to go. Simply step up your game by replacing all of your traditional New Year's Eve decor with similar versions in this rose-colored hue and you'll have created a fun and flirty celebration that anyone would be lucky to attend.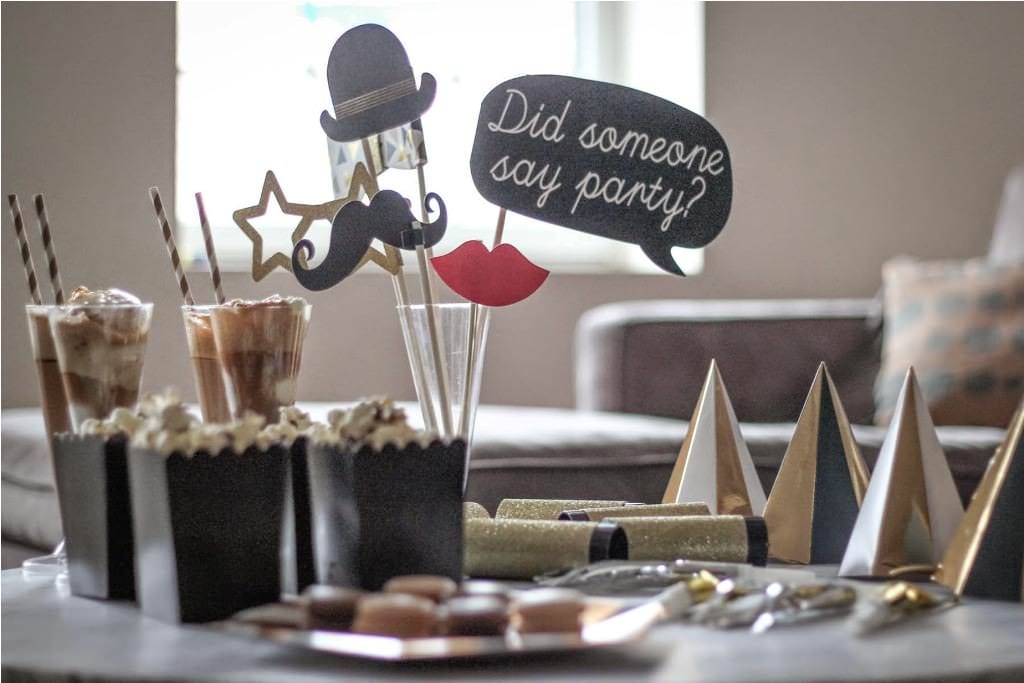 4. Don't be afraid to bring in plenty of whimsy
Who says New Year's Eve has to be all about keeping up time-honored traditions? This time, why not ring in the new year with plenty of whimsy by making light of the whole ordeal? When going this route, your best bet is to check in with smaller, independent retailers rather than big-box stores.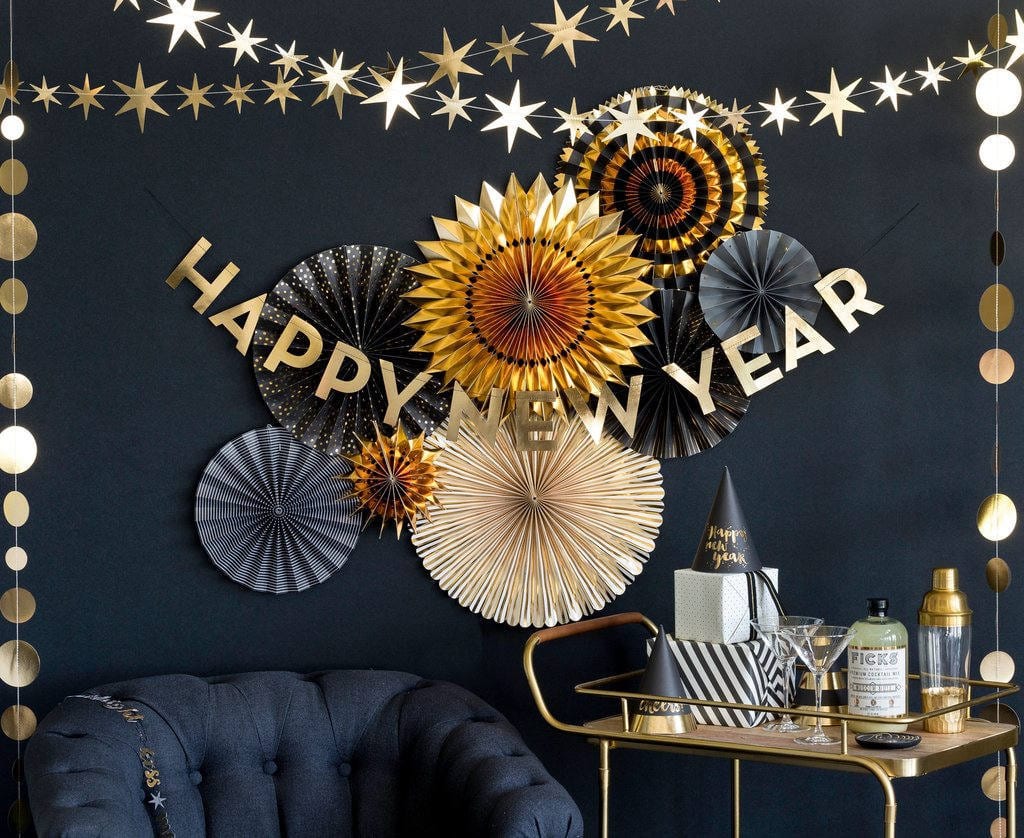 5. Go navy for an unexpected twist
If you want to go with a theme that's unexpected but still elegant, think about swapping out your usual black New Year's Eve decor for navy versions. From navy kitchen cabinets to navy accent chairs, we've been seeing this dark blue hue become increasingly popular. There's no reason why it can't be paired with gold to create a party theme that stands out from the crowd.