Jaisalmer Yellow Sandstone Floors Accent this Indian Home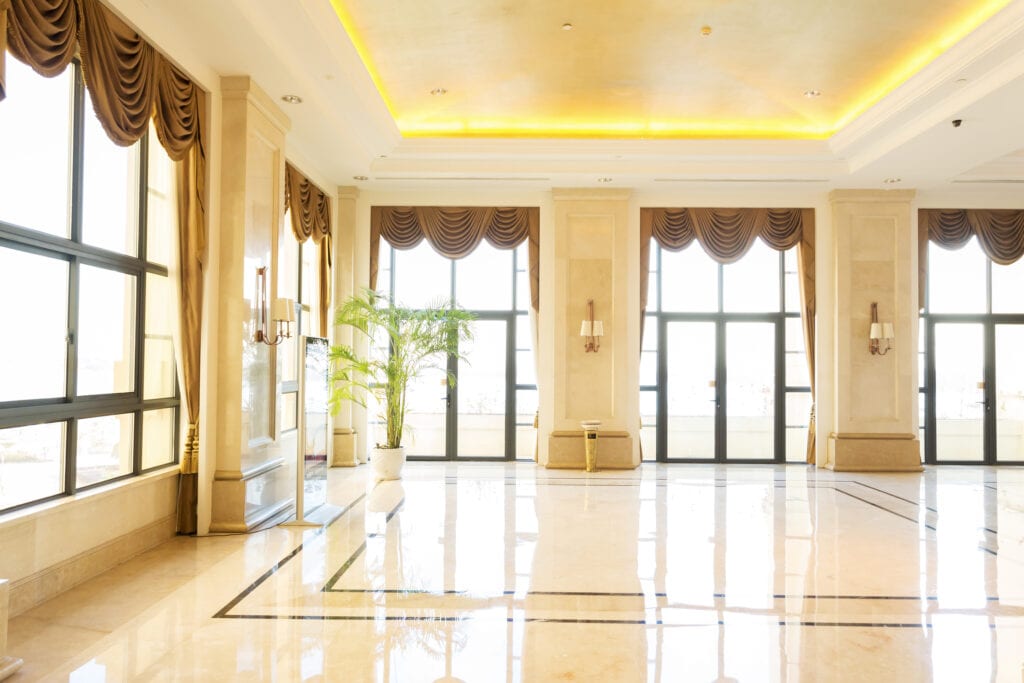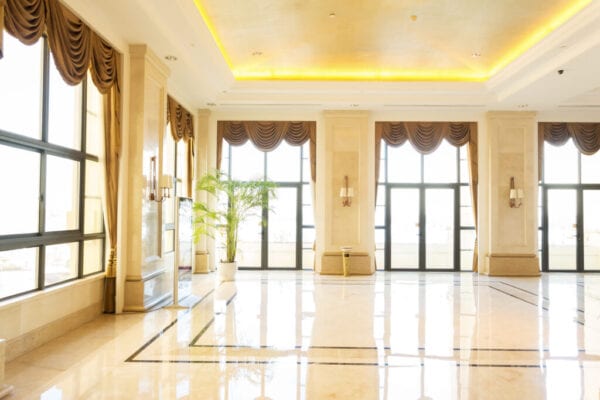 zhudifeng / Getty Images
Bhuwalka House is expansive home in Bengaluru, India, completed by Khosla Associates, that showcases Indian raw materials with its bright Jaisalmer yellow sandstone floors.  They contrast nicely within a rich blue interior wall, exposed concrete walls, and timber roofing.
The flooring is used throughout the main level, with echoes of the yellow and blue contrast carried into furnishings and art in different spaces of the home.   It also continues on the second floor, which you reach by way of an open stairwell.
The exterior of the home has a distinctly contemporary feel.  The architects explained that they chose the spot for the mature trees that they found on the plot.  This creates an interesting mix of natural and industrial forms visible from the street.
They had plenty of room to work with — the plot was 9,600 square-feet.  The space contains an underground garage, 4 bedrooms, a home theater, gym, and standard living spaces. [Photography and information courtesy of ArchDaily]