Five Home Maintenance Projects that are Cheaper to DIY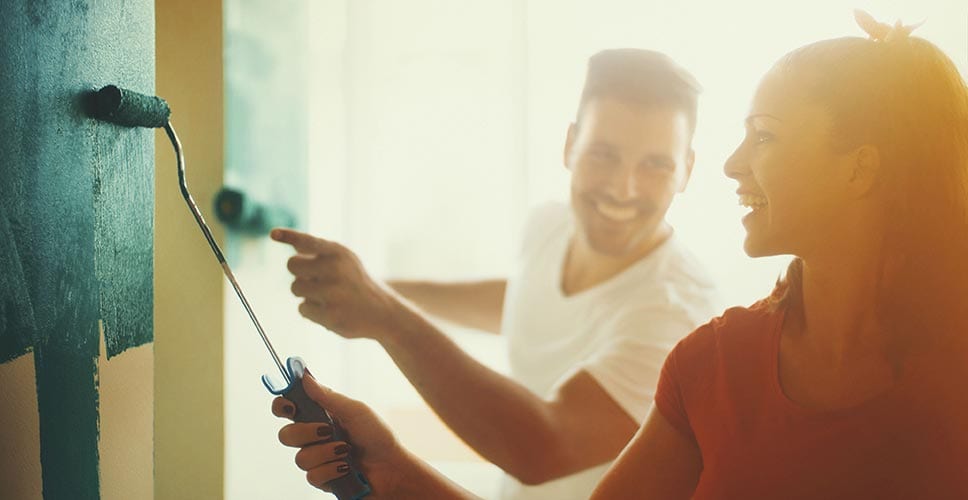 Completing home maintenance jobs yourself can be a smart way to save. Remove the pros from the picture, and you could save half the cost of a project-or more.

We've put together a list of five projects with high DIY savings potential, along with estimates of how much money you'll potentially keep in your pocket (courtesy of the Homeadvisor.com True Cost Guide) by rolling up your sleeves and tackling the task yourself.

[deals-hub-ad]
1. Cleaning your gutters and downspouts
Average Cost of Hiring Pros: $65-335
You should clean your gutters at least once a year. To prevent damage to your home, ensure that your gutters are free of debris. Clogged gutters don't allow water to flow the way it should, causing it to pool around the house. This pooling could result in flooding, mold, rot, or, worst-case scenario, damage to your home's foundation (which costs, on average, $4,337 to repair) or roof (which costs an average of $828 to repair, or roughly $6,500 to replace).
You could hire a pro, or you could set up a ladder and clean your own drain pipes every few months (assuming you already have an appropriately-sized ladder. If you don't, it's worth the investment to purchase one).
2. Painting your walls
Average Cost of Hiring Pros: $380-790 per average-sized, 10′ x 12′ room
Considering the average cost of supplies for painting an average-sized room is $200-300, more than half of an interior painting project cost is labor, making painting one of the best DIY projects for home improvement cost savings. Luckily, step-by-step house painting instructions are only an internet search away, and if you take good care of your brushes, rollers and trays, you can use them again for future projects.
3. Finding and fixing water leaks
Average Cost of Hiring Pros: $176-485 (plumber); $75-718 (roof inspector); $715-2,500 (roof repair)
Water leaks are an easy fix if you catch them early, but they can lead to mold, mildew, rot and other damage when left undetected or unaddressed. Check all toilets and under-sink cabinets for leaks or constant running. A leaky roof – whether caused by weather, age or neglect – can also cause significant and costly long-term damage to your home. Inspect your roof for damage at least once a year, as well as after any major weather event. Catching early damage or leaks could save you the estimated $6,500 it costs to have a roof replaced.
4. Cleaning vents and filters
Average Cost of Hiring Pros: $263-472
Whether they run from your dryer, air conditioner, heater, or septic tank, dirty or clogged vents and filters can cause serious problems. An accumulation of lint in the screen of your dryer can cause a fire. Ignoring the filter in your AC unit could cause an early breakdown. Regular inspections and filter replacement is worth the time it takes, considering that a new air filter costs between $10 and $25, and a new air conditioner can run up to $10,000.
5. Attic Insulation Installation
Average Cost of Hiring Pros: $1,900
Installing new attic insulation or upgrading an under-insulated space is a project you can knock out in a weekend. In addition to the money you'll save by completing the project yourself, new insulation can save you up to 50% per year in energy costs, with the added benefit of enjoying more comfortable indoor temperatures year-round. According to HomeAdvisor.com, a standard insulation project requires about 535 square feet of insulation, which averages $145 to $200
All projects should be completed at your own risk, and should only be attempted based on your level of confidence to successfully complete them. If you're up for the challenge, going DIY can be the ultimate money-saving tool (not to mention the satisfaction of creating a better home environment and learning home improvement skills that'll last a lifetime).