Vintage Industrial Crank Table Designs Crank Up Your Decor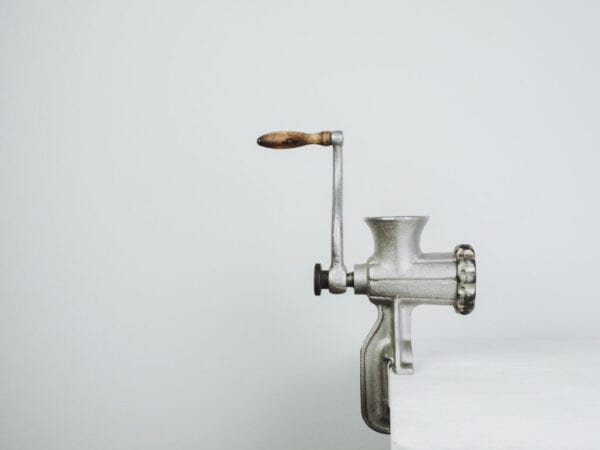 Sviatlana Barchan / Getty Images
Phoenix-based furniture manufacturer Vintage Industrial, the globally recognized designer of vintage-inspired furniture, has some eye-candy industrial table designs that we couldn't wait to share with you. These industrial tables have the charm of vintage design while satisfying the need for functionality. They say that "each item is meticulously designed using a mix of old world craftsmanship & modern technology, with unique custom tailoring available to seamlessly harmonize with the personal needs of each individual owner."
"Proudly designed & manufactured in the USA, using Made-in-America supplies and parts, such as recycled or reused steel scraps & hardware, Vintage Industrial is the globally recognized designer of industrial-grade, American-made furniture. Committed to reclaiming American quality through a sustainable manufacturing process, Vintage Industrial is dedicated to preserving both our American heritage and the environment, forging new paths through progressive & innovative designs, creating high quality, luxury tables, consoles, chairs and decor, that are true statement pieces, guaranteed to enhance the décor of any room."
This can be proven and we should take as example Vintage Industrial's flagship Bronx Crank Table, a meticulously designed extra heavy duty gauge steel table that imposes its crafted design in any room. More than 200 rivets and bolts make it a hardcore looking table with two massive 5-ton screw mechanisms and two 12" crank wheels that adjust the top from 30" dining height to 42" bar height.
The IndustriaLux Crank Table, on the other side, is as elegant as the Bronx Crank table is rugged. This table adjusts from 30? dining height to 42? bar height with just a turn of its 8? crank wheel. Brass details make the table look elegant and it can be ordered in a choice of steel or wood tops that can beautifully complements the interiors you chose for it. Hand crafted of steel and brass, the industrial table can have an aged finish or any high gloss color, so you can play around with details until you get the perfect match.
The Hure Crank Table is another type of industrial table design that caught our attention because of its story. This crank table design uses four 3-ton crank mechanisms to adjust from 30" dining to 42" bar height and it can so beautifully become part of interiors that will inspire. Imagine this table with crank handles on both sides was the result of Vintage industrial's wish to re-purpose old machine bases into furniture and read the whole story here.
And then there are more designs that you will love. Check out the 42 Desk, an amazing industrial desk design that was inspired by an 1800s Paris marketplace. This vintage desk blends an industrial look with femininity and elegance. And there are more designs to be enjoyed over at Vintage Industrial, check them out and don't forget to tell us all what you think about these industrial tables in the comments below. Enjoy!