Preschool Design in Brooklyn Encourages Play and Curiosity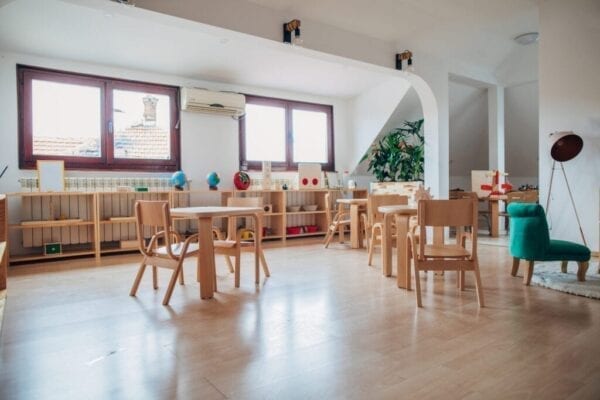 South_agency / Getty Images
Maple Street School, located in the rapidly changing neighborhood of Prospect Lefferts Gardens, in Brooklyn, New York, was looking to expand into a second location and found a fitting site in a new mixed-use development. BFDO and 4|MATIV collaborated to provide the cooperative school with a design program that would fit their spatial and curricular needs.
The preschool sees itself as an extension of home, where each child is nurtured in a warm and caring atmosphere, and where curiosity and play are central to learning. These concepts shaped the design process and its outcome, as the designers looked for highly functional solutions to meet their needs.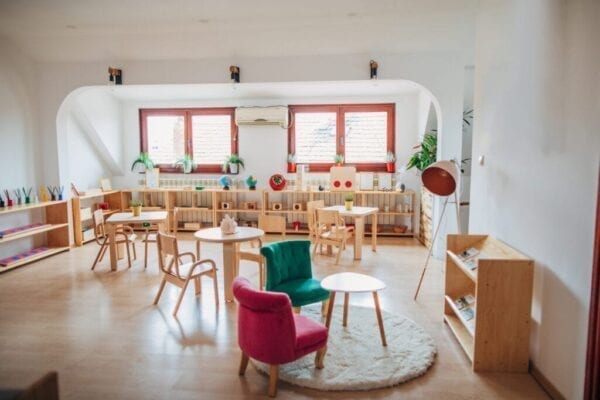 South_agency / Getty Images
The layout is comprised of four interconnected spaces: a multipurpose room and three classrooms. A central and semi-open kitchen is located in the multipurpose room to promote healthy eating habits.
The classrooms are connected through large pairs of pocket doors with playful openings, allowing interaction between classrooms and among children and staff.
A warm and light palette of maple wood and white walls runs throughout all spaces. The simplicity allows surfaces to act as backdrops for all the hands-on artwork that children create. An outdoor recreation area on the building's rooftop carries a colorful rubber tile pattern with a large pixelated graphic of islands.