Moody Aquarium Sink
Many people enjoy keeping an aquarium. There is something calming about watching tropical fish swimming and the tank is a great focal piece. You usually see the tank in living and family rooms but what about the bathroom?  Intalbrass' Moody Aquarium Sink will liven up boring routines like washing hands and brushing teeth.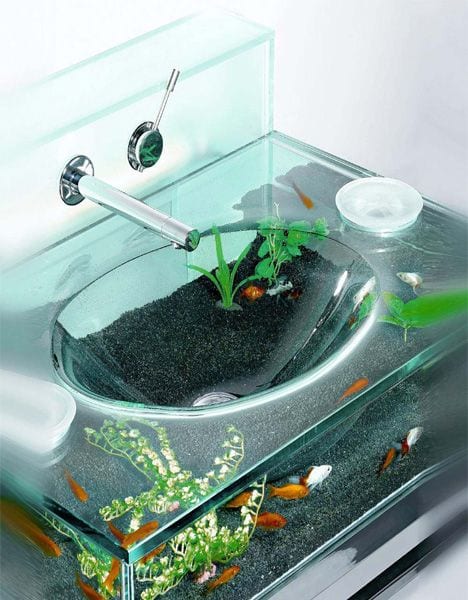 It is really a functional aquarium. The tank is watertight and sits on a chrome finish brass stand with an integrated towel rail in the front.  Access for feeding and tank maintenance is through the two soap dishes on either side of the sink. Water circulation, oxygenation and filtration are all delivered by the powerhead provided. It's available for $4700 from HomeClick. – Via
---
Everything for your move, all in one place
Curate your personalized moving checklist, set up TV & Internet, and more with a free MYMOVE account.
Save on your move and tackle upcoming to-dos with your free MYMOVE account.