Using Faux Sheepskin and Cowhide Rugs in your Home
We hope you like the products we recommend. Just so you are aware, Freshome may collect a share of sales from the links on this page. 
Faux sheepskin and cowhide rugs add warmth (literally and design-wise) to any room. Millions of animals are killed each year to produce skin for various products, and for homeowners who don't want to purchase real animal skins, faux sheepskins and cowhides are a guilt-free and affordable way to enjoy these soft and plush rugs.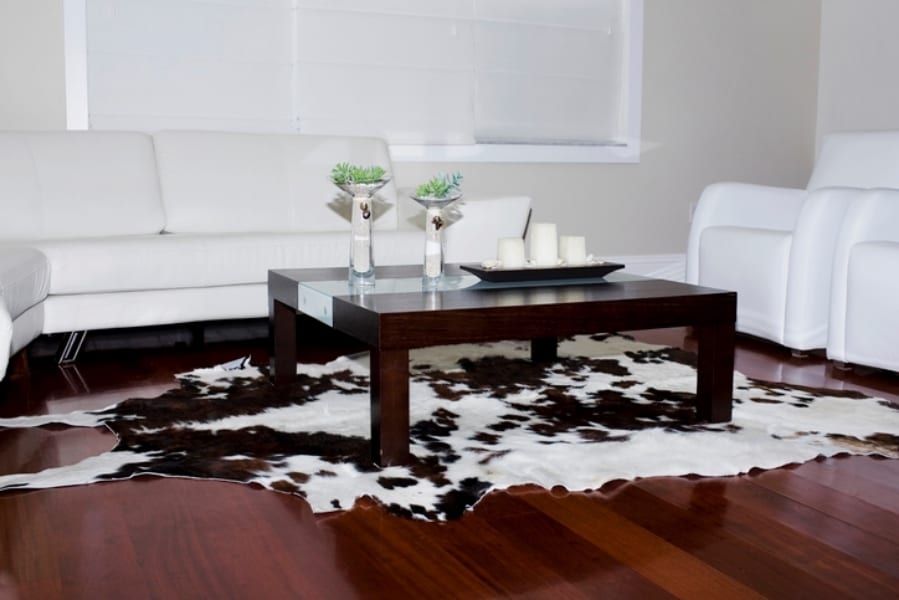 Glowimages / Getty Images
"It's amazing how adding a hide rug to a room can be an instant game changer," says Lori Wiles of Lori Wiles Design in Cedar Rapids, IA. "A boldly patterned cowhide is an unexpected (slightly renegade) element and makes a traditional space feel less stuffy and static." They're also a good option for renters.  Design and decorating options for renters may be limited, but these rugs are one way to transform a space without violating your rental agreement.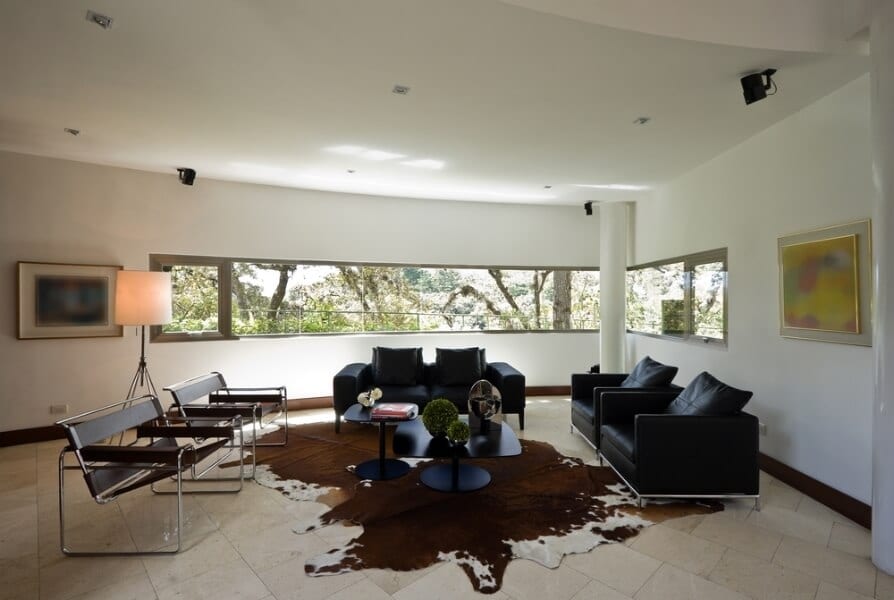 createrio / Shutterstock
Wiles explains that the shape of the hide or the fluffy texture of sheepskin can soften a modern space. "Since hides are typically smaller than a seating area, I like to place them on top of other rugs with contrasting textures like sisal, jute, or cork," Wiles says. "This lets the hide rug be a great accessory in the room, rather than the major element, and is easy to switch out when you want to change the look of the room."
Facts to consider about faux rugs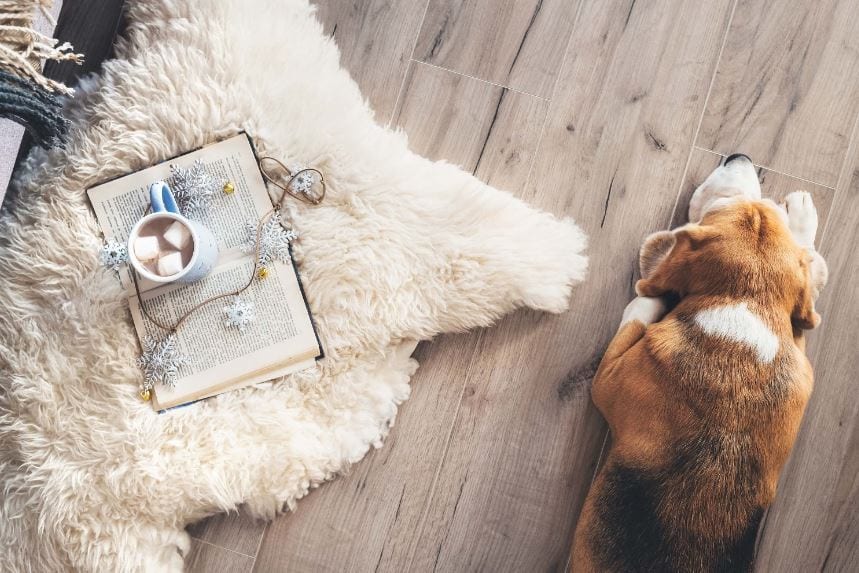 2Soloviova Luidmyla / Shutterstock
However, be advised that there is a difference between faux and real versions. "Faux sheepskin or faux cow hide rugs are not as durable as natural hides so they are best used in low traffic areas, like the home office or bedroom," according to Blanchette Nelson, principal design consultant at B R Nelson Designs, in New York.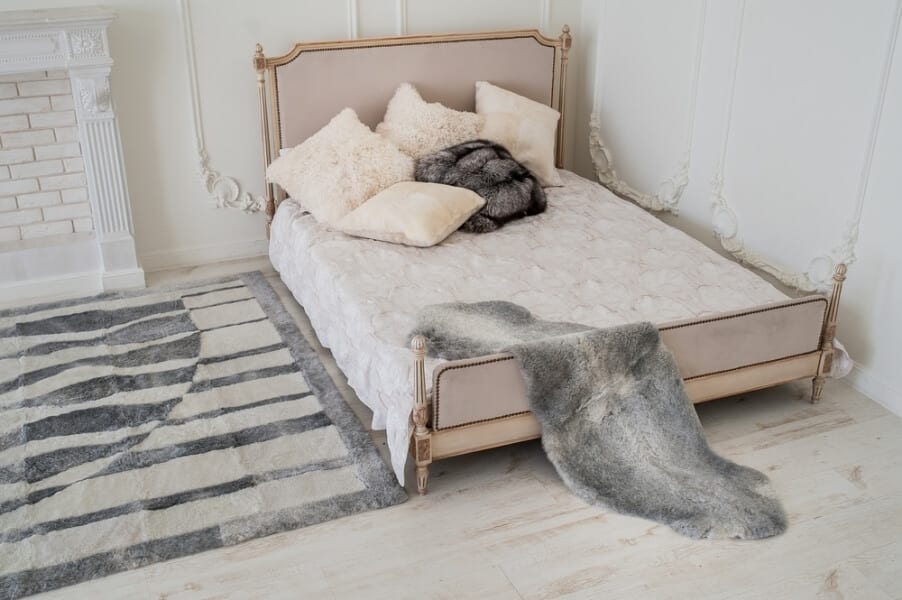 Alexandru Chiriac / Shutterstock
"Rugs should be proportionately sized for the room and furniture it is anchoring," says Nelson. "Whether fabricated (or natural), the irregular, free flow form of sheepskin or cowhide allows you to add interest to your floor where a rug could be either too small or big for a space."
Real sheepskin and cowhide rugs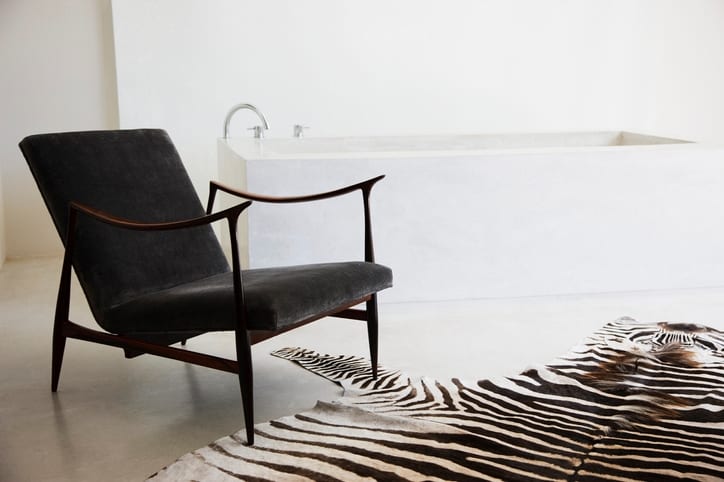 Tom Merton / Getty Images
However, Karen Otto at Home Star Staging in Dallas, TX, does not use faux sheepskin and cowhide rugs. "Skins and hides are a beautiful, natural by-product of the animals that much of our food, clothing, and accessories come from," she explains. "So, when people get offended by the use of skin, I will ask if they are using leather of any kind; belts, purses, shoes – or if they eat meat.'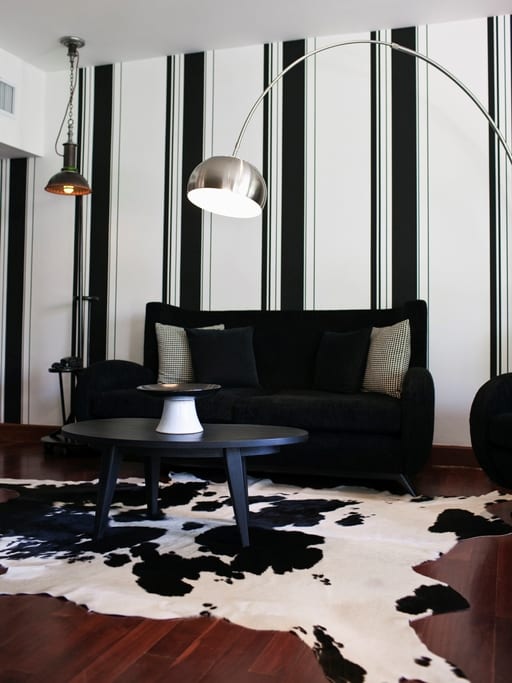 Matthew Wakem / Getty Images
Ottos says the majority of people — even some vegetarians — have leather products.  "Why feel differently about the use of a skin or hide? It's really no different than any of the other animal by-products most of us consume or use and why let something so beautiful and useful go to waste?" The photo above demonstrates how to use the most stylish color of every year.
These rugs are great for layering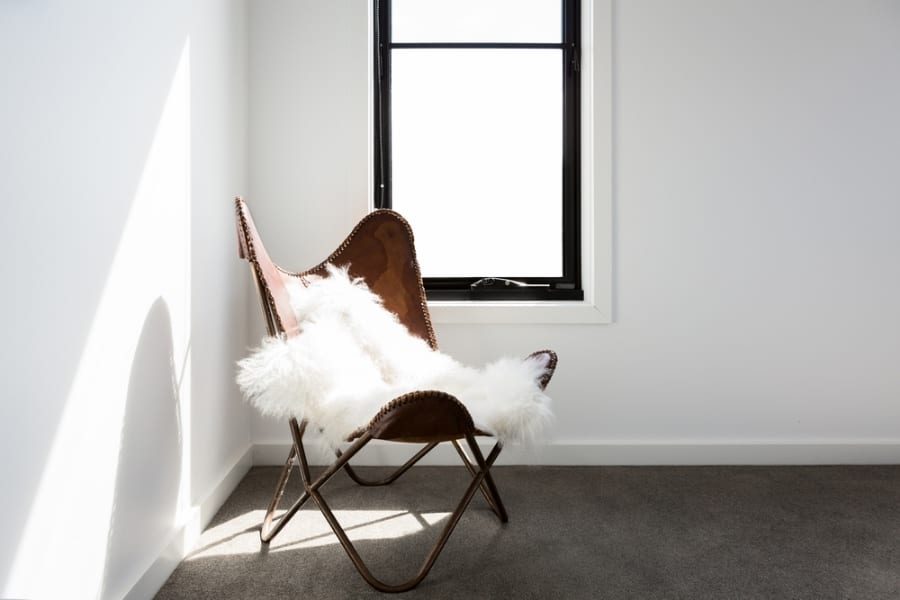 Jodie Johnson / Shutterstock
"With sheepskins, which are usually smaller than cowhides, I use them to layer on ottomans, chairs, fireplace hearths and even at the foot of the bed," Otto says. She also uses them on the floor near the side of the bed. "They can make a warm, comforting winter look that carries into other months, making the look luxurious, glam and even a bit eclectic," Otto says.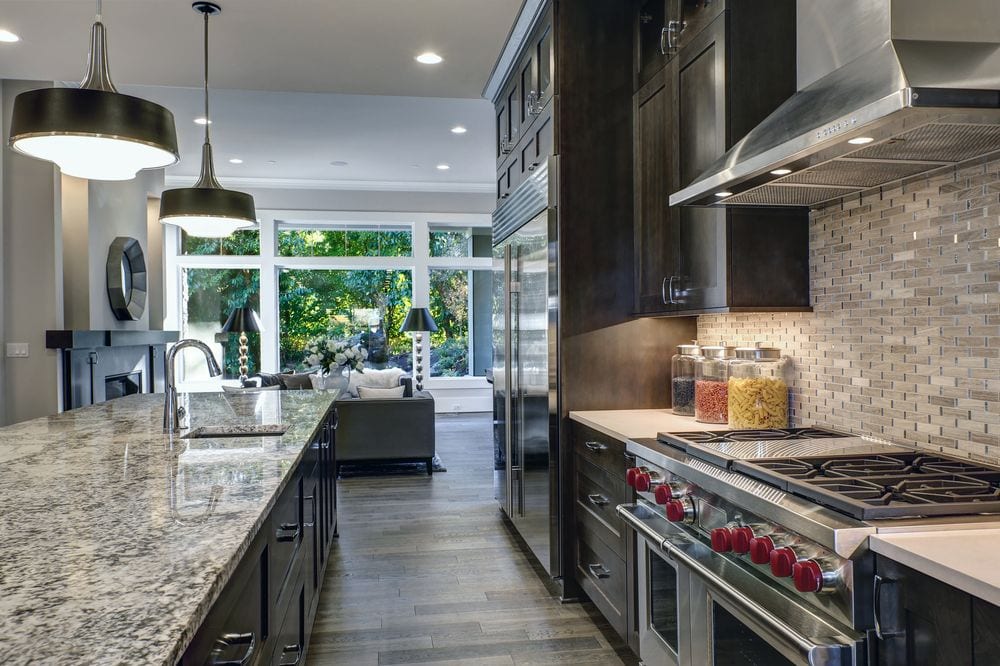 Artazum / Shutterstock
"Sheepskin and cowhide rugs transcend all décor styles and help blend styles seamlessly with neutral, natural texture and color," Otto says. "Cowhides are great for layering under cocktail tables, desks and even over other rugs and carpeting,"
"Hides are also great to use when you may have an awkward space," Otto says. "They can help transition the flow in an organic fashion, helping create better visual flow in a room." In fact, Otto says she likes to use them to ground seating arrangements and desks when creating the perfect home office.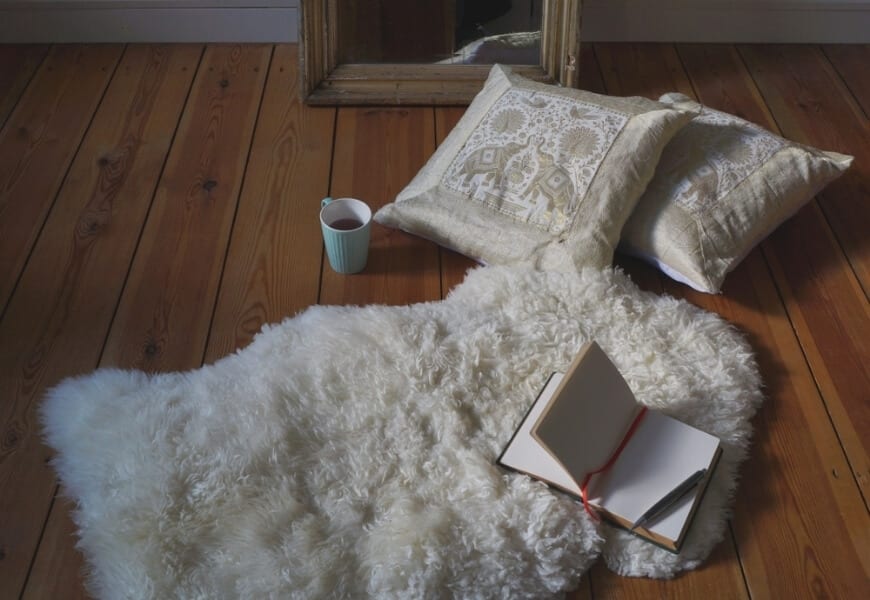 Enzi Ha / Shutterstock
Fake sheepskin is available in almost every color under the sun, including beige, black, white, pink, gray, teal, navy, and purple. Some of the most popular cowhide colors are black and white – or brown and white – calfskin and zebra.   They're also available in other styles, such as cheetah.
What do you think of faux sheepskin and cowhide rugs?