5 Fresh Dorm Storage Ideas for a Cool, Modern Space
We hope you like the products we recommend. Just so you are aware, Freshome may collect a share of sales from the links on this page.
The basic dorm room is pretty uninspiring, with its cinderblock walls, a small bed and hardly any dorm storage. The challenge is how do you breathe personality into such a small space? And how do you deal with dorm organization and clutter?
With a little planning and inspiration, you can create an awesome room with plenty of dorm storage as your personal sanctuary to study and lounge in. Here are some dorm room decor ideas and dorm storage items in stores now that make dorm organization easy, modern and very Tumbler!
1. Start with a color theme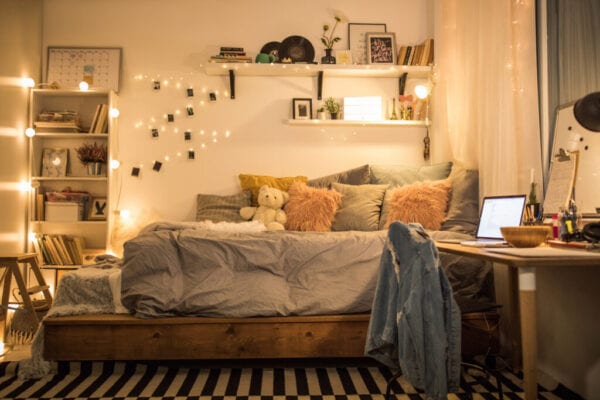 svetikd / Getty Images
You probably can't paint your dorm room walls but you don't have to live all year with white or yellow. Decide what color you want to add to your dorm room decor and work with it. Some ways to add your favorite color to your dorm space is in your:
What makes the room in this picture so cool? It's the combination of textures on the floor and bed, as well as the clear desk chair that takes up little visual space. Notice the boxes under the bed and the narrow wall shelf that add extra dorm storage without taking up too much space.
Want a little extra privacy? Hang some curtains from the ceiling using Command Utility Hooks, which can hold a decent amount of weight and are easy to remove without making holes in the walls or ceilings.
2. Organize your desk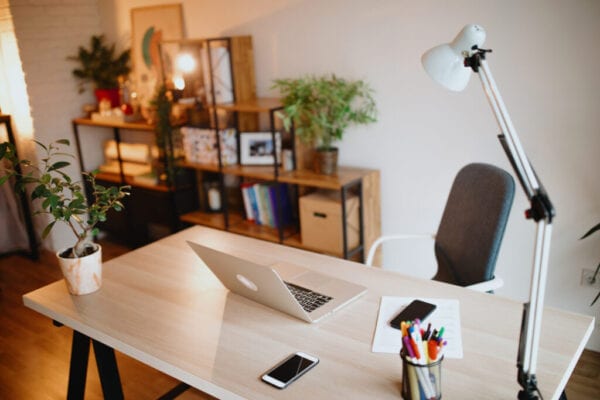 Anchiy / Getty Images
Keep the desk surface clear by using vertical space and walls for all the extra stuff. Hang cork board and cork strips, baskets and other cubbies from the wall in a cool gallery wall pattern. Again, use Command adhesive strips instead of nails to hold items in place.
You can also add a desk topper to add extra shelving and storage. Decorate the backing of the desk topper by:
Lining with decorative printed paper
Mounting a magnetic board
3. Add shelves around your bed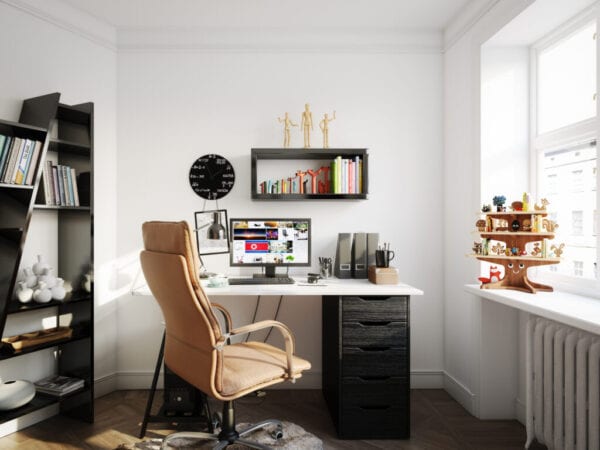 Bulgac / Getty Images
Create an interesting headboard by adding a bookcase behind your bed to store extra items. Just be sure the shelves are high enough that you don't bang your head when you sit up. Or you can avoid that by choosing a narrow book case that your bed sits against.
Another dorm room organization idea is to run a long, low, narrow bookcase along one side of the bed like in the pink dorm room. You can face the shelves toward you to access while in bed or face them outward, with the bookcase backing up against your bed.
4. Add a coffee and snack station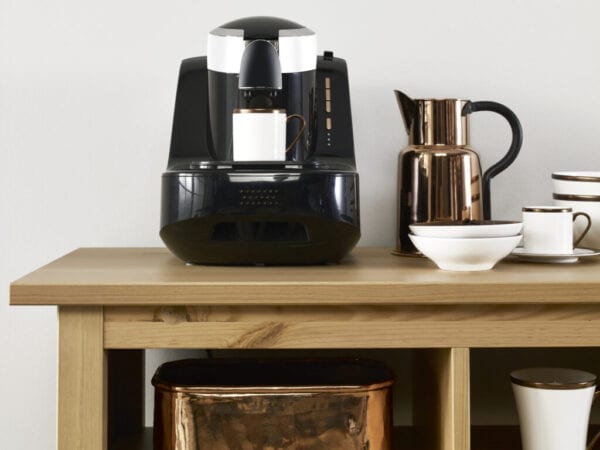 Gerenme / Getty Images
Use a rolling caddy (or two) for food storage and a base for a small refrigerator. And if you're a coffee fanatic, why not create a small coffee bar somewhere in your dorm room? Take a simple table or rolling caddy for your coffee maker and supplies and add some wall storage to hang coffee mugs. If hanging heavier items is an issue, add a desk topper to your table to keep all your mugs and coffee supplies handy.
5. Add hidden and under-the-bed storage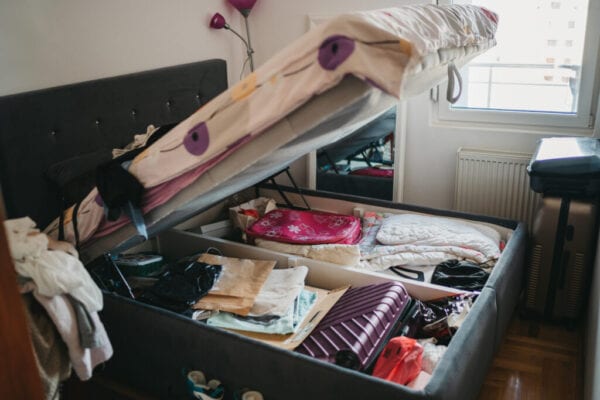 Bojanstory / Getty Images
Dorm organization means getting creative to maximize your small space. Use sturdy cubes, boxes, trunks and storage ottomans in your room to work as both dorm storage that hides clutter and:
Our last tip isn't so much about dorm storage or dorm room organization but about creating the coolest, most inviting space for studying, hanging and sleeping:
Create the best and coziest bed nook ever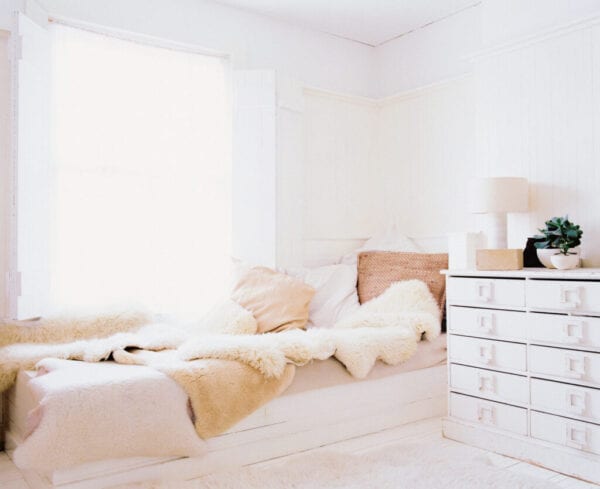 Image Source / Getty Images
To create a dorm room bed that's so cozy you and your friends may not want to leave, add plenty of bedding layers that include:
Faux fur or other soft throws or blankets
Soft and fluffy sheets and bedding
And don't forget to add your personality to the walls with string lights, favorite pictures and inspiring quotes!
What's your favorite dorm room from the images?