DIY Paper Weaving for Easy, Modern Art

Shop These Products Now: Wall Art – Wall Frame
Welcome to our very first DIY on Freshome.
Today we're going to do a bit of weaving. Recently, woven crafts have become a trendy way to decorate walls with colorful yarn and fabric designs in all colors and sizes. With a little practice and patience, they create stunning results.I've done quite a bit of weaving myself. And while it's simple and relaxing, it is also undeniably time-consuming and requires more materials than I have at the ready. It's a wonderful hobby, but certainly not a quick DIY.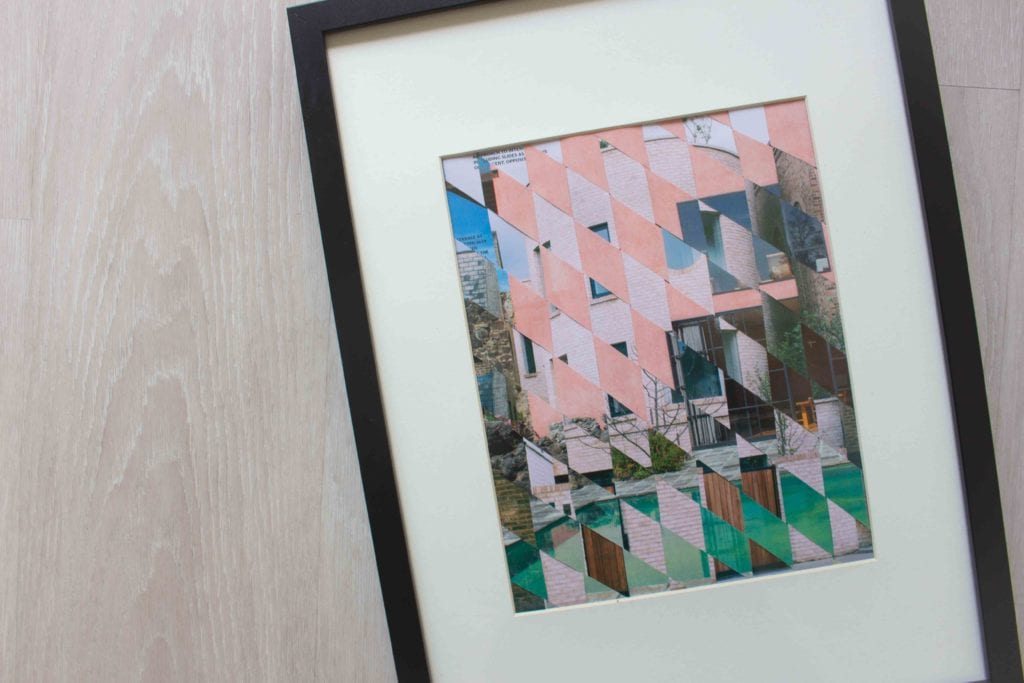 And so this creative endeavor is brought to you in part by:
1. My love for easy DIYs
2. A stack of design magazines on the coffee table
3. These bare walls staring sadly at me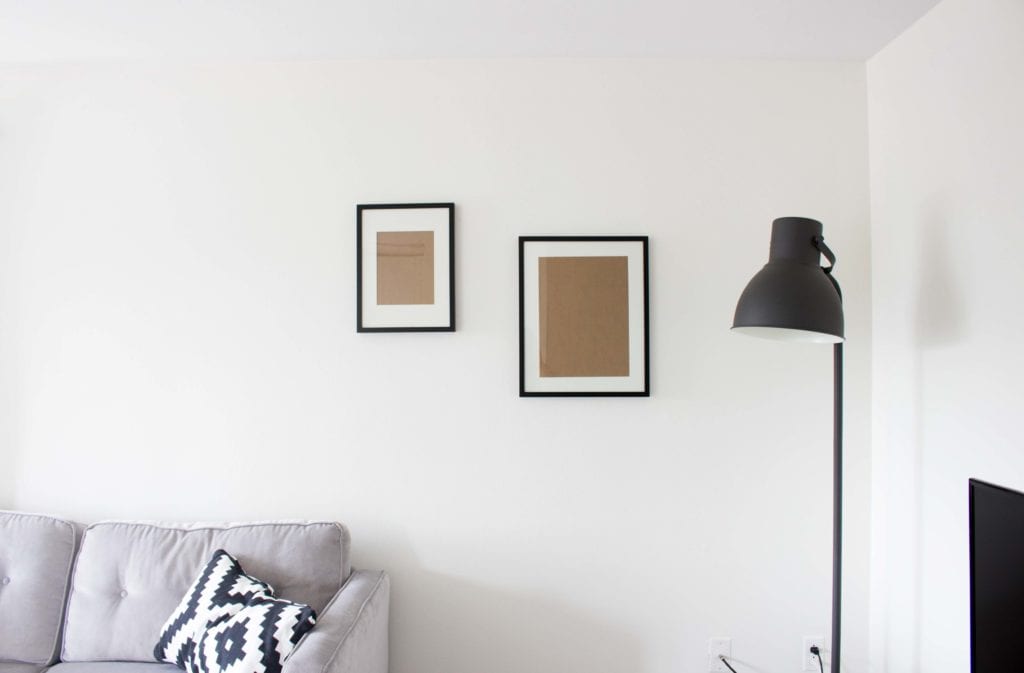 Shop These Products Now: Wall Frame – Floor LampThe DIY paper weaving artwork is a simpler alternative to its textile counterpart and calls for only common household items that I'm willing to bet you already have laying around.For me, the hardest part of this DIY paper weaving is choosing the two pictures to weave together. Because I have too many magazines that need to be recycled, I actually used two pages from a Wallpaper magazine instead of printing my own photos. I also like the idea of taking two different pictures of homes and combining them — but that's just me being a sap about home design.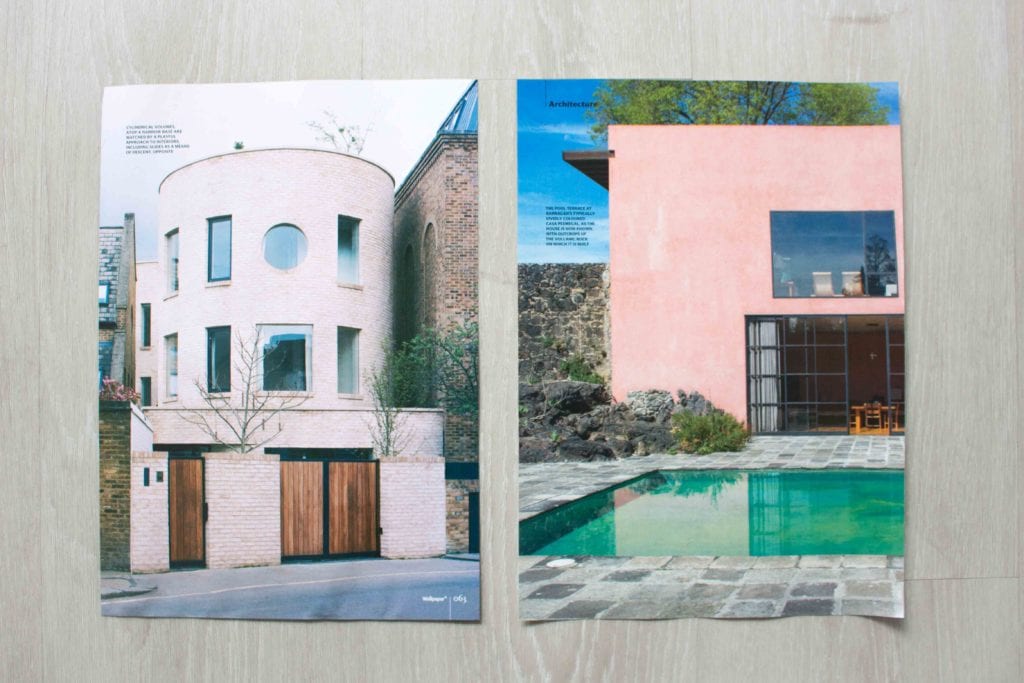 Whatever images you select, you can embellish them further by additionally weaving in ribbons, colored paper, etc. Another idea would be to weave two different book pages together. Oh, the possibilities!
---
DIY Paper Weaving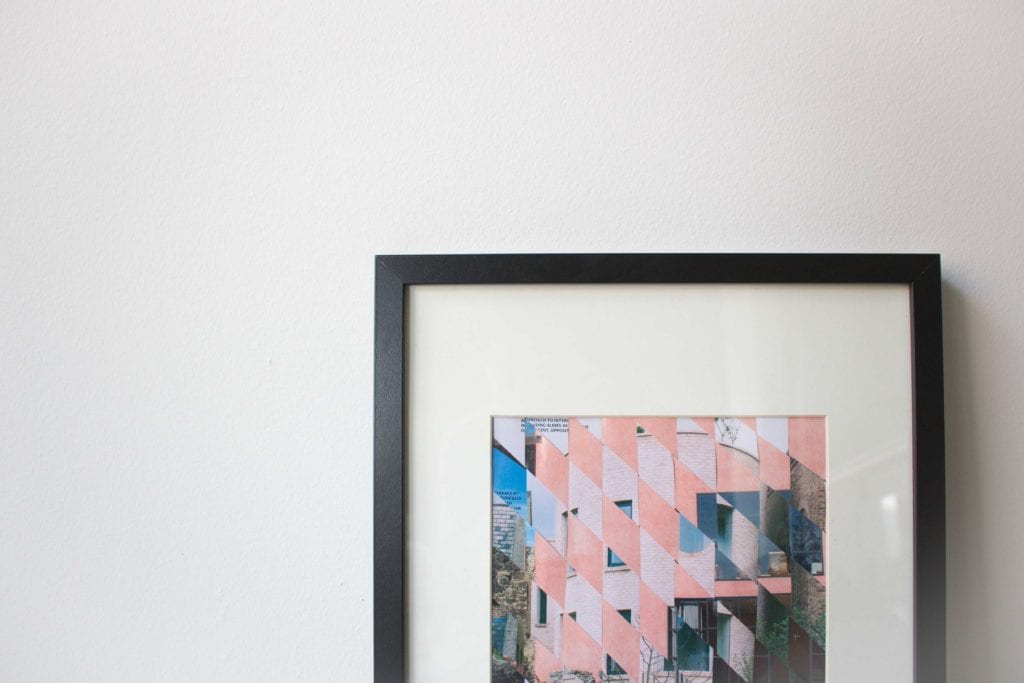 Shop This Product Now: Wall Frame
DIY Paper Weaving
For this project, you'll need:
2 photos of your choosing, printed to fit 8 1/2″ x 11″ paper
2 sheets of blank 8 1/2″ x 11″ paper
A ruler
Pen or pencil
Scissors
4 small binder clips
Clear tape
Optional: ribbon or colored paper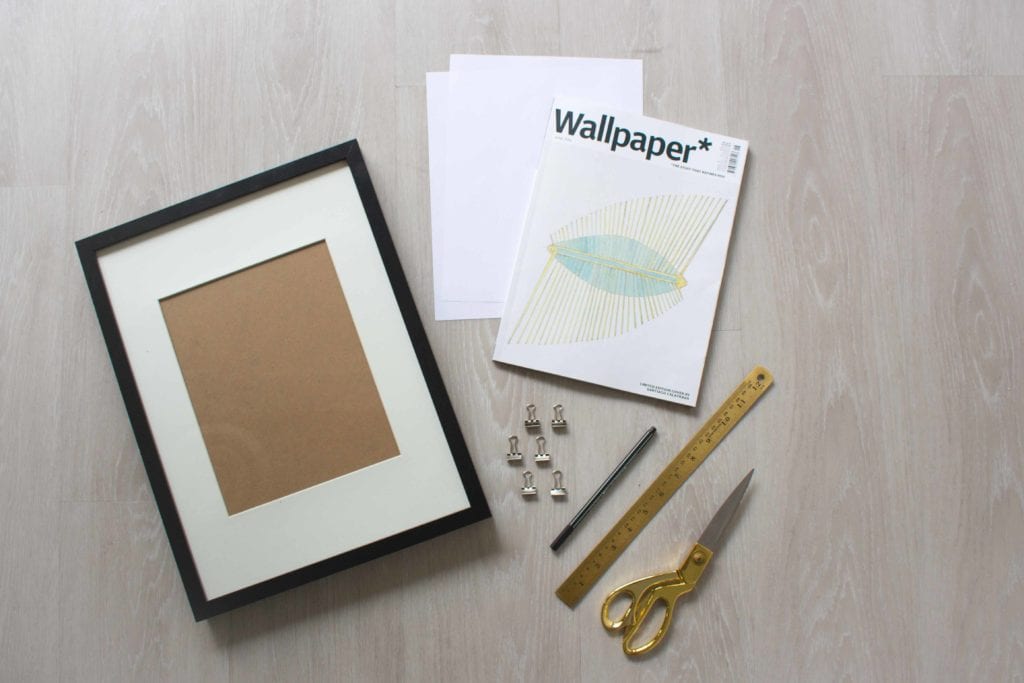 Shop These Products Now: Scissor – Paper ClipsTo begin, you'll need to create your cut-out templates.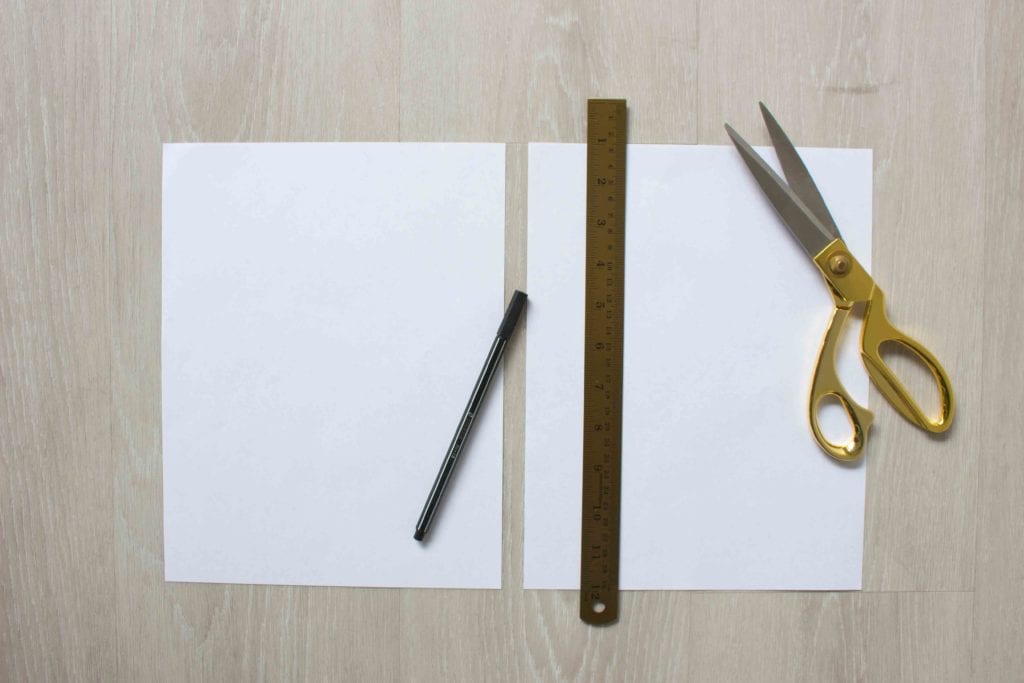 Shop These Products Now: Ruler – ScissorWith your two blank sheets paper, use your ruler to mark and draw the lines. The first page will be vertical lines that measure 2 cm apart.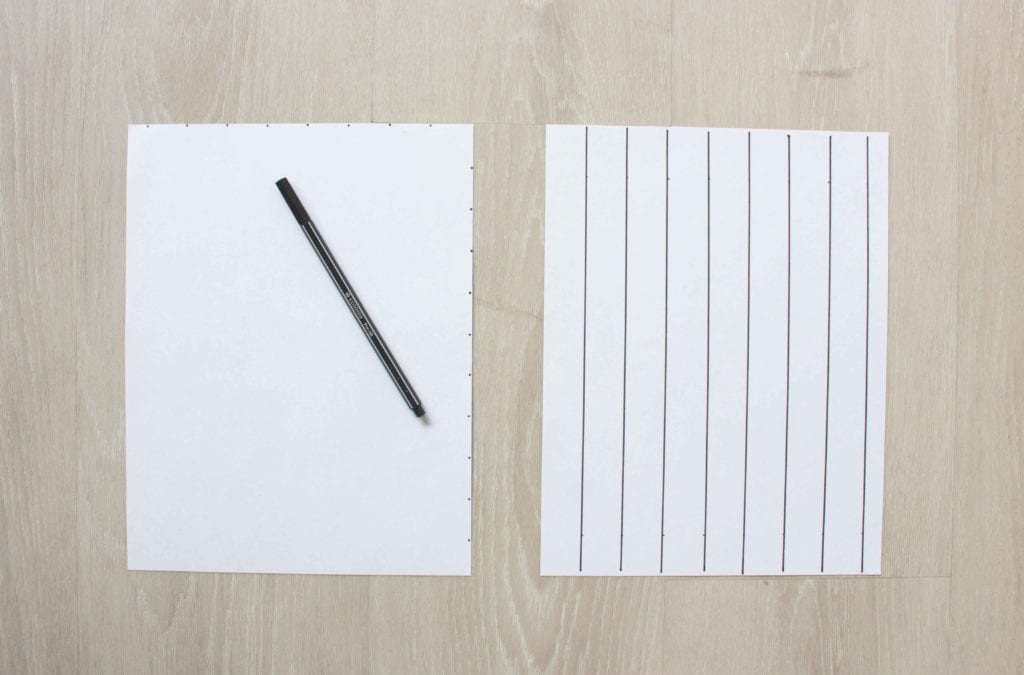 Shop This Product Now: PencilThe second page will be diagonal, so measure 3cm marks this time along the top and right sides, then connect the dots to create the lines. On the diagonal page, you'll want to stop your lines at the last centimeter of space on the left and top sides. This way, you won't cut all of the way through.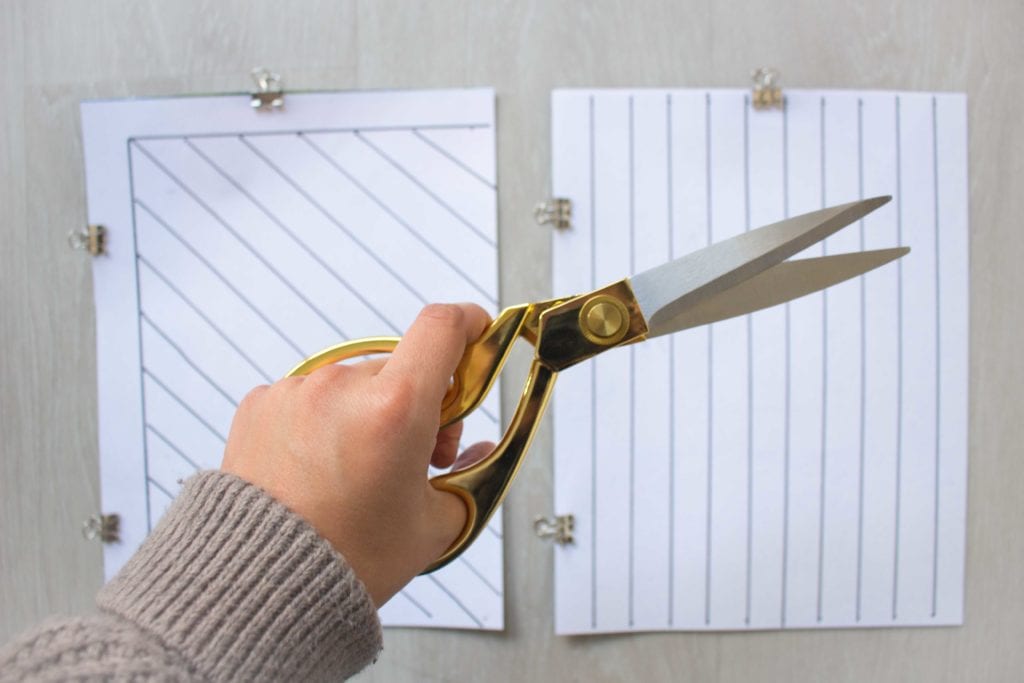 Shop These Products Now: Binder Clips – ScissorOnce your templates are drawn, secure them on top of your pictures with binder clips. Cut along the lines of both pictures, remembering not to cut all of the way through on the diagonal image.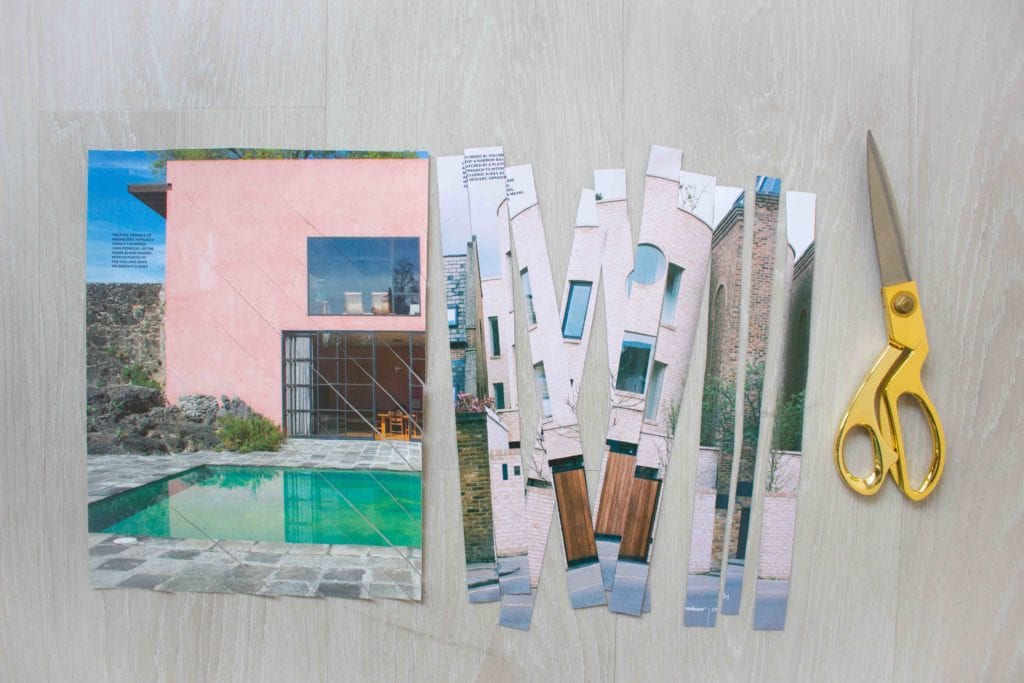 Remove the binder clips and discard the templates.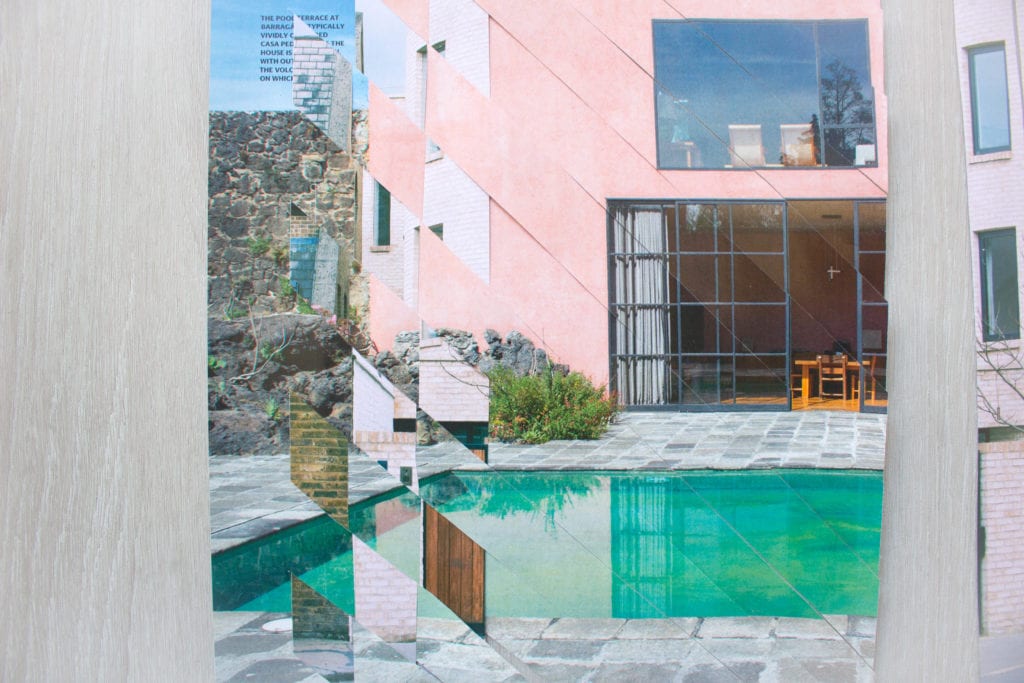 Now, you're ready to start combining the images. Take a vertical strip and weave it through the left side of the diagonal image. You're simply going over and under to create a lattice pattern. Once you've finished the first strip, make sure it's pushed all of the way to the left and that the top and bottom edges are flush.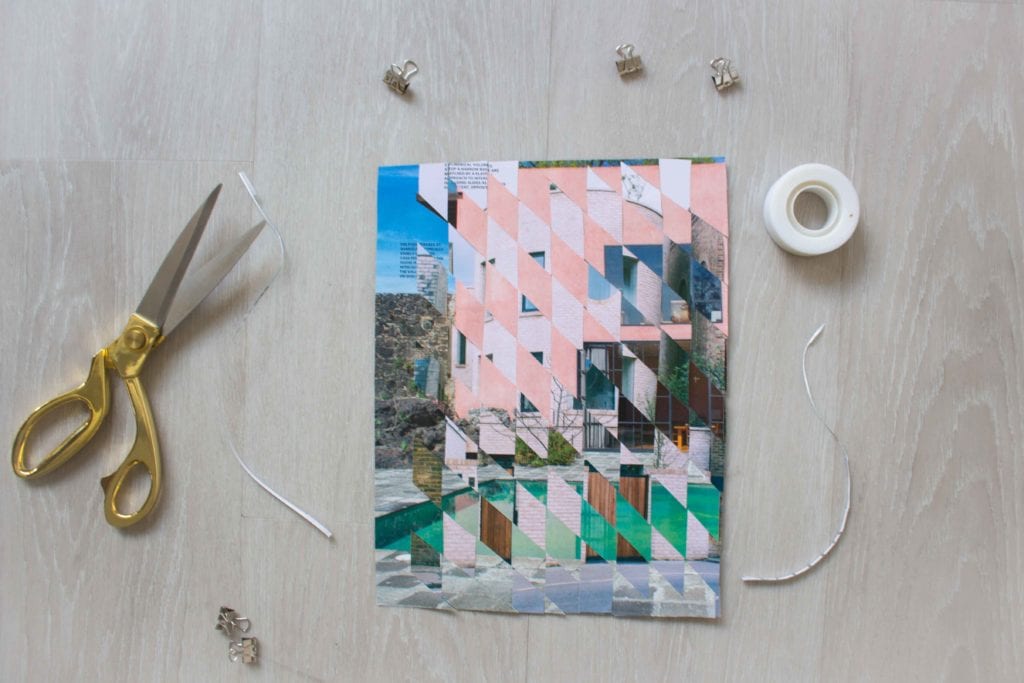 Shop These Products Now: Scissor – Binder ClipsTake the next strip and weave the opposite pattern. If you started over-under on the first strip, then the second one will be under-over. Continue weaving with the remaining pieces.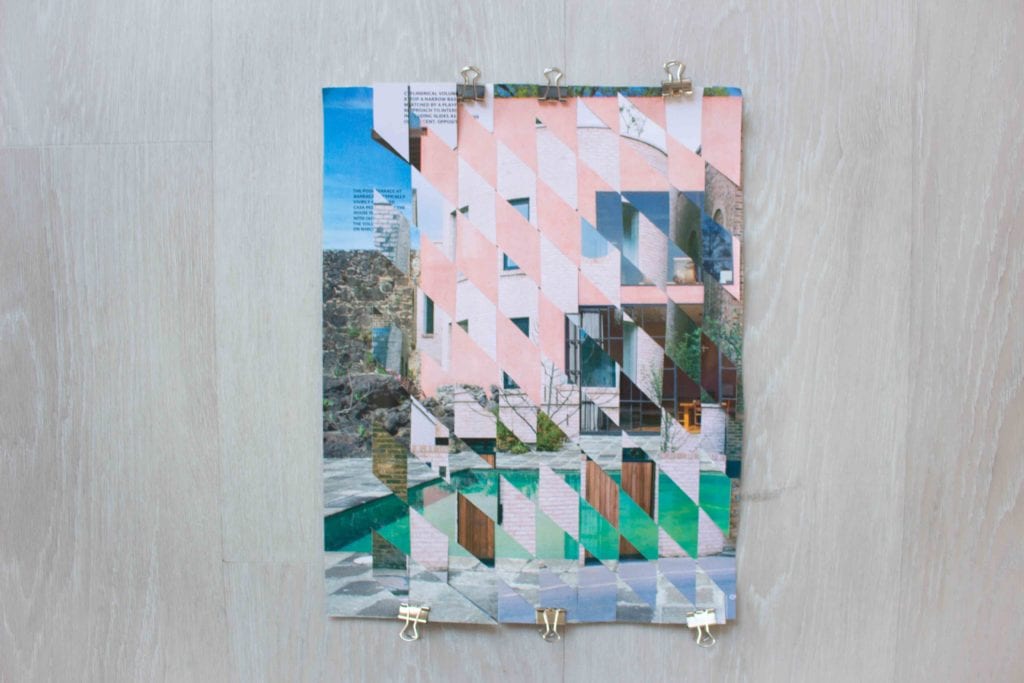 Shop This Product Now: Binder ClipsOnce you've finished your weaving, secure the edges again with binder clips.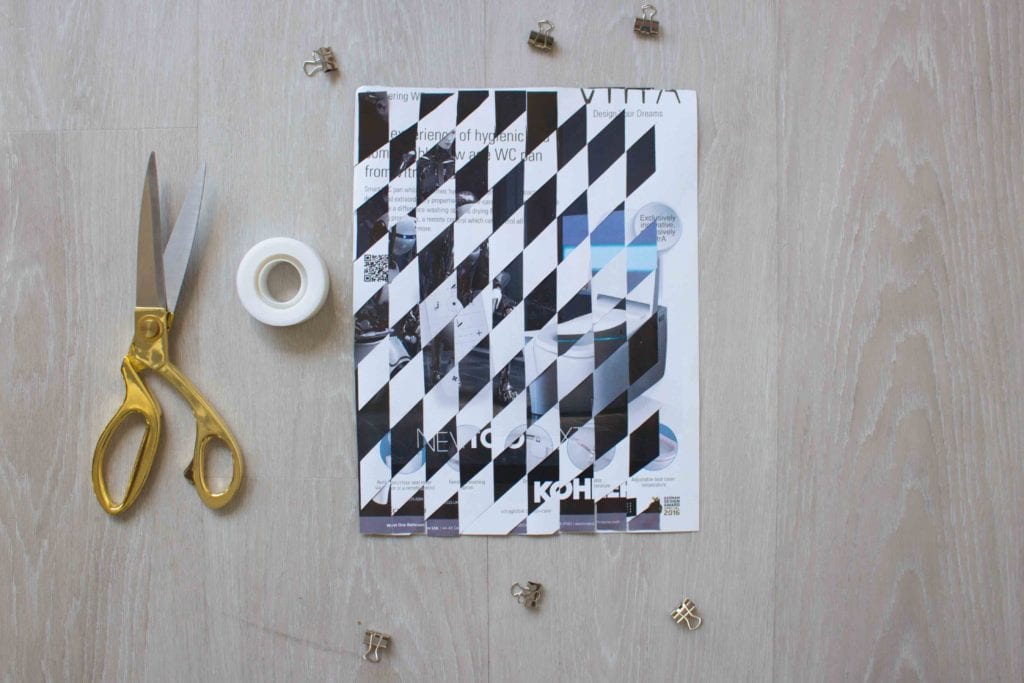 Shop These Products Now: Stick Tape Roll – Binder ClipsFlip the entire thing over (a bit easier if you use paper that is sturdier than a magazine page) and use tape around the edges. I was surprised to see how cool mine looked from the back!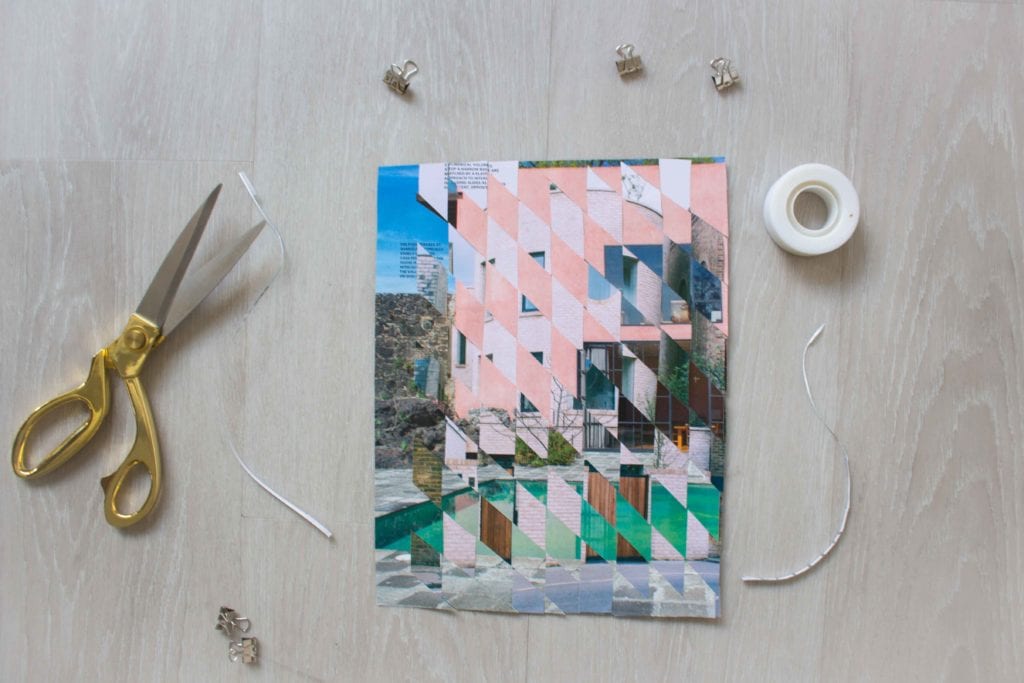 Shop These Products Now: Scissor – Stick TapeYou can also trim off any excess paper to get your design to just the right size. Just be sure to have tape wherever you are cutting.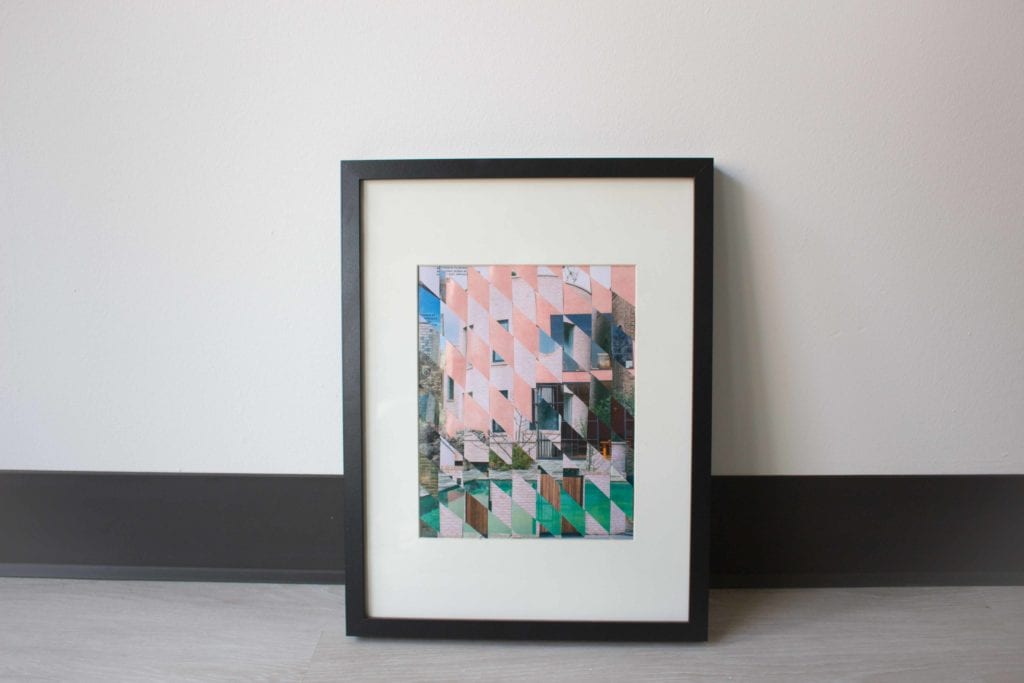 Shop This Product Now: Wall FrameTurn your paper weaving back over and marvel at your piece of art. Lastly, you'll want to find a frame and get it up on your wall.Did you do this DIY paper weaving? I'd love to see your results and hear about how it went! Leave a note in the comments, or send us some love on social media.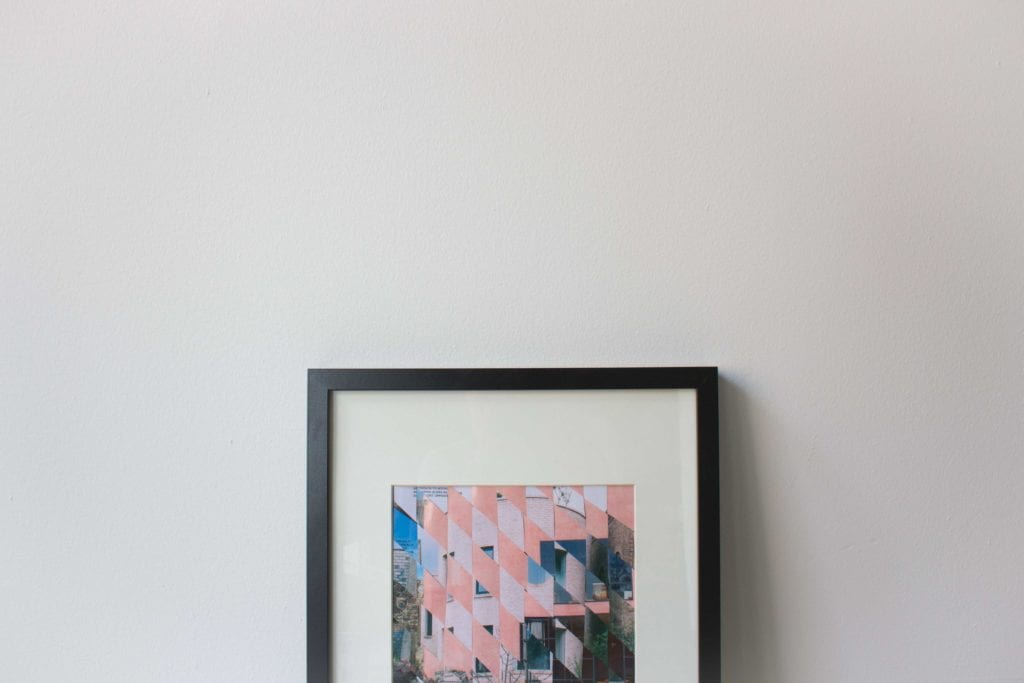 ---
Everything for your move, all in one place
Curate your personalized moving checklist, set up TV & Internet, and more with a free MYMOVE account.
Save on your move and tackle upcoming to-dos with your free MYMOVE account.