Contemporary Lake House in Minnesota Encourages Family Fun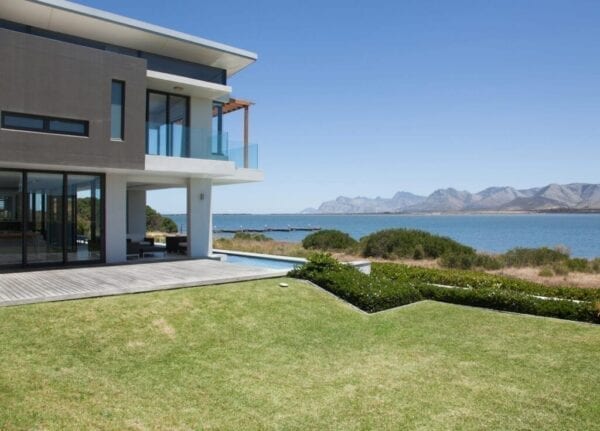 Martin Barraud / Getty Images
Rehkamp Larson Architects collaborated with Brooke Voss Interior Design to complete this contemporary lake house in Excelsior, Minnesota, built by John Kraemer & Sons. Developed for a young, active family, the residence features plenty of spaces for interaction and entertainment.
"The home is a combination of practical materials such as exposed concrete and steel, but with a playful expression focused on family lake living," the architects said. "A bridge leads to the front door and the moat below allows the steep grade to transition around the house."

Kim Sayer / Getty Images
"The house has an open floor plan, with a large wood-burning fireplace anchoring one end and a bright kitchen on the other," the architects said. "Sliding glass doors open up to a screen porch. Confetti windows on the fireplace wall and a family-size reading nook hint at the dynamic personalities living here."
The interior is enhanced by a fusion of textures, which make for a colorful and diverse retreat. Large windows open up the home toward the lake. Enjoy the laid-back vibe of this Minnesota lake house.