Classic-Style Apartment in Ospedaletti Evoking the Italian Riviera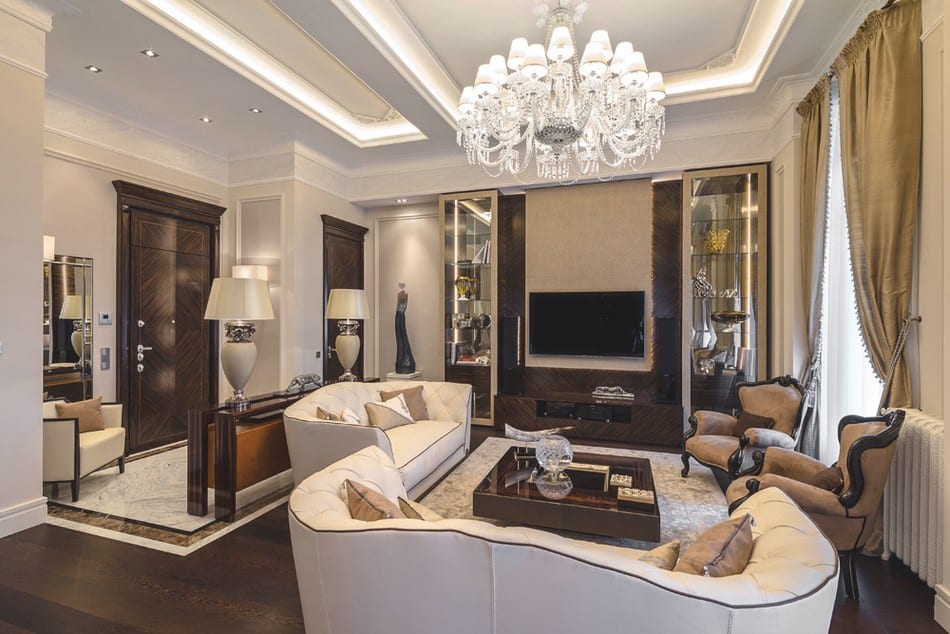 Extending the idea of the high quality life, NG-studio envisioned the interior of this classic-style apartment by combining architecture elements and traditions from the Italian Riviera and ?ote d'Azur. This elegant home is situated in a picturesque residence in Ospedaletti, on the shores of the Ligurian Sea in Italy. The interior scheme is based on warm tones and a harmonious texture combination.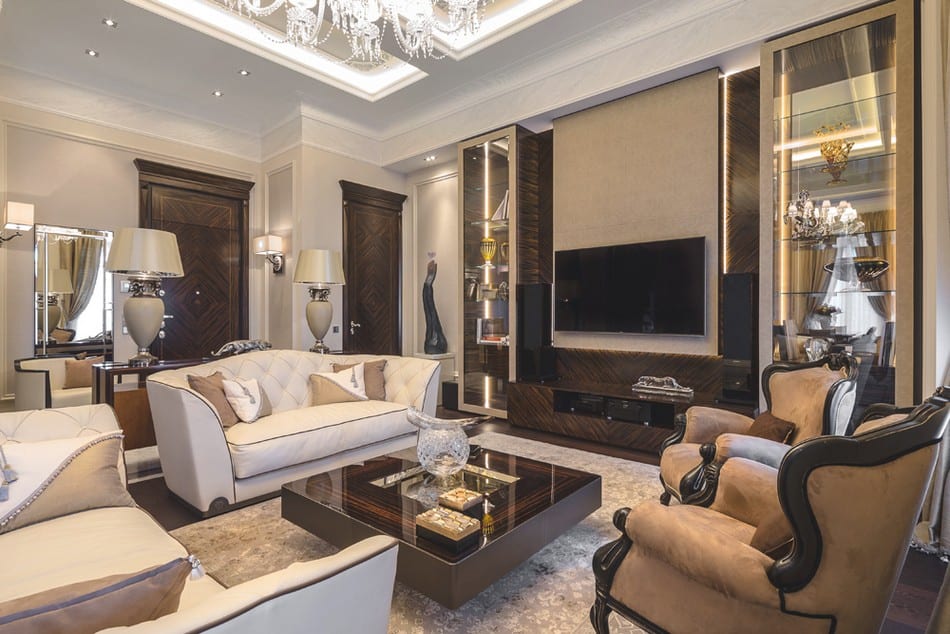 The Client, as a connoisseur of modern art integrated some samples of modern artwork and sculptures from his collection in the overall design. Placed in key areas of the residence, these artifacts refresh the interiors, adding a high level of originality. All types of built-in furniture, as well as the doors and sliding walls were created by the developing team especially for this apartment.
Classic cornice lines and elegant white plaster decoration combine with bright exotic wood veneer. Curtains, textiles and carpets made from natural materials induce softness. A massive chandelier in the living room adds up to the royal feeling this Italian home exudes. [Photos and information provided via e-mail by NG-studio Interior design]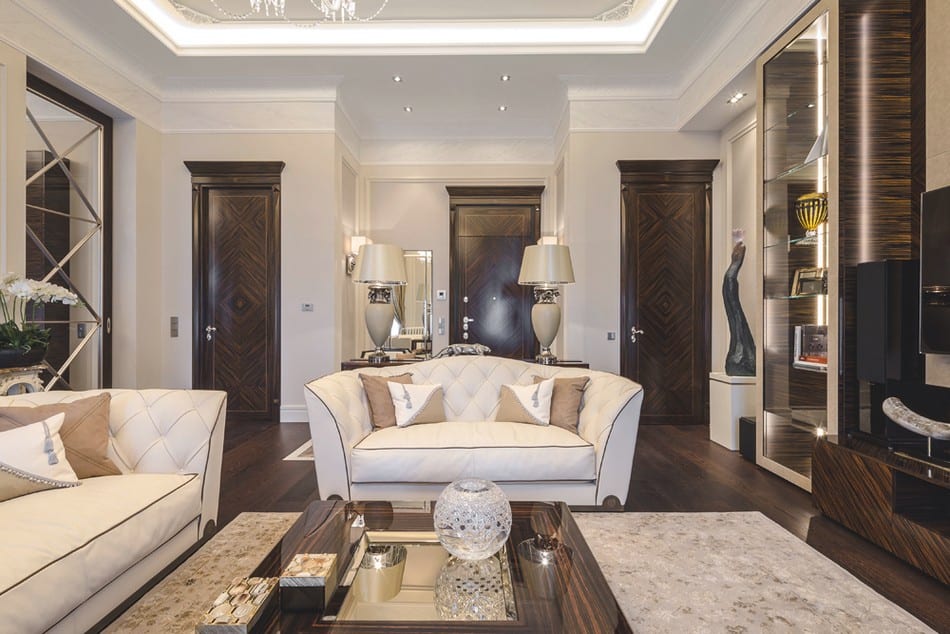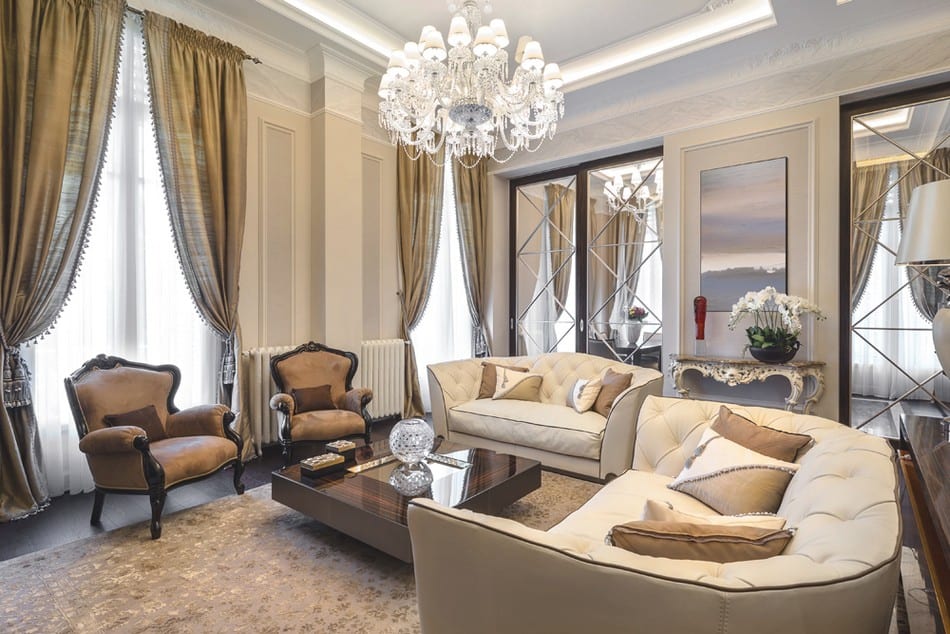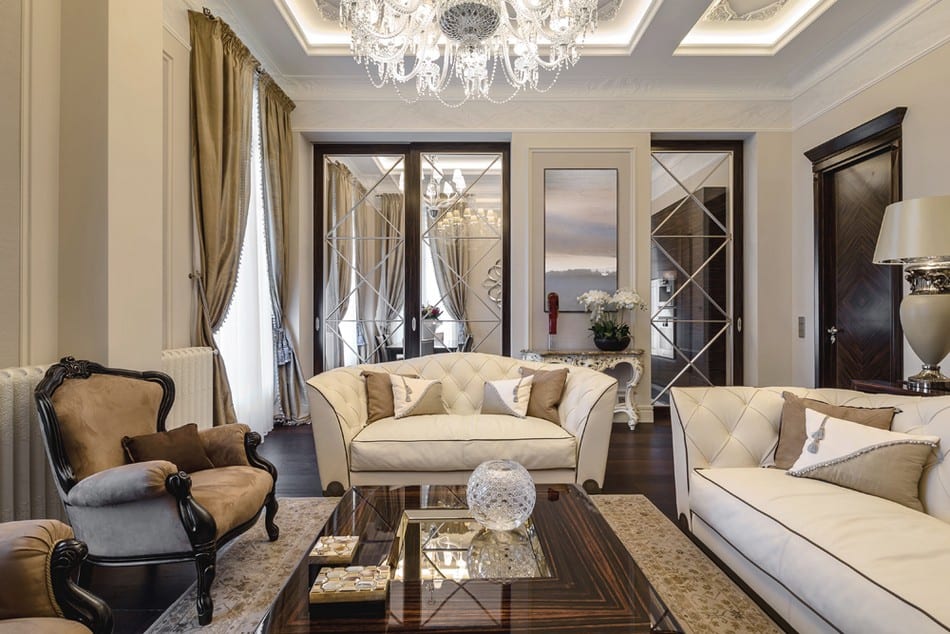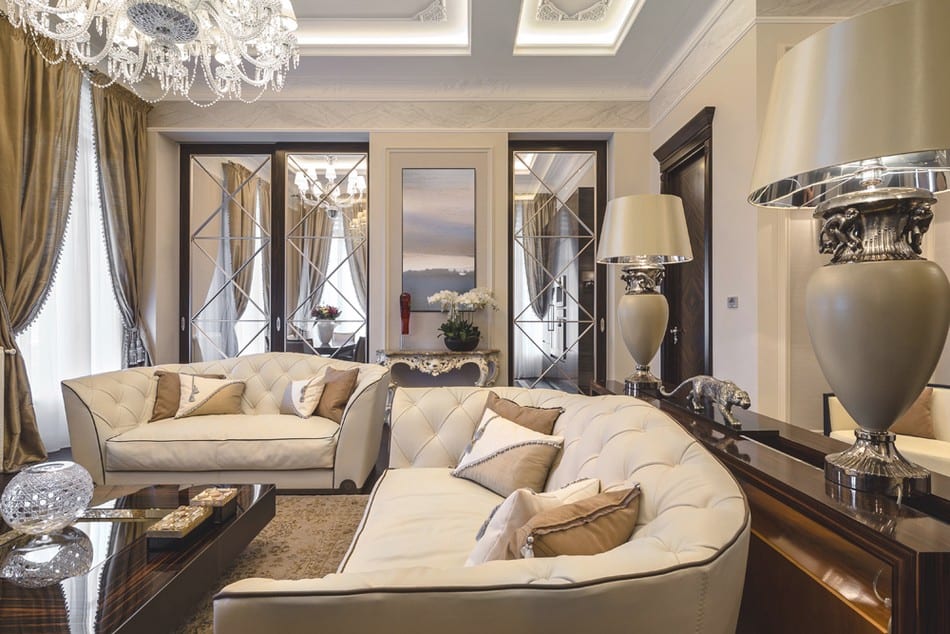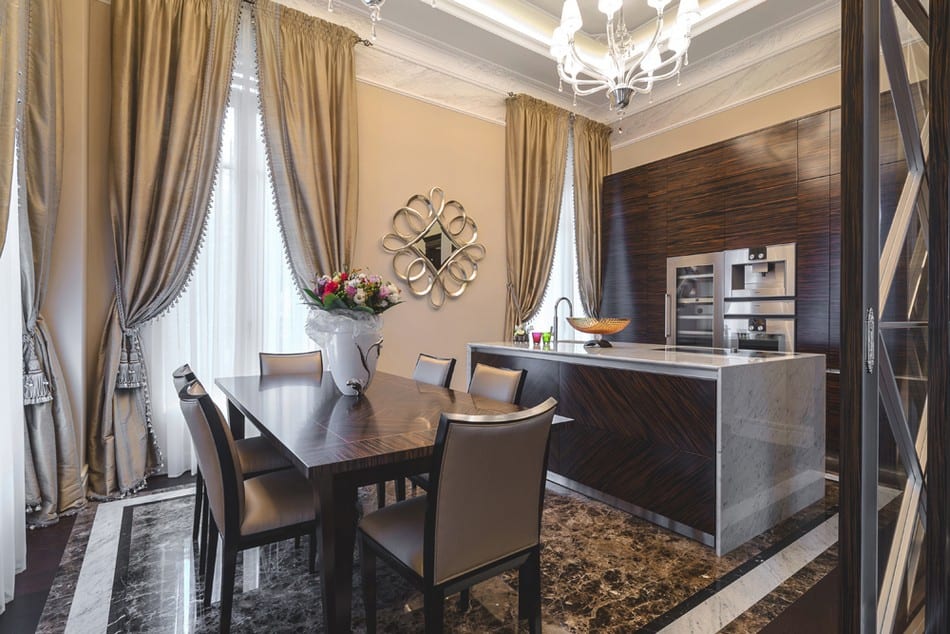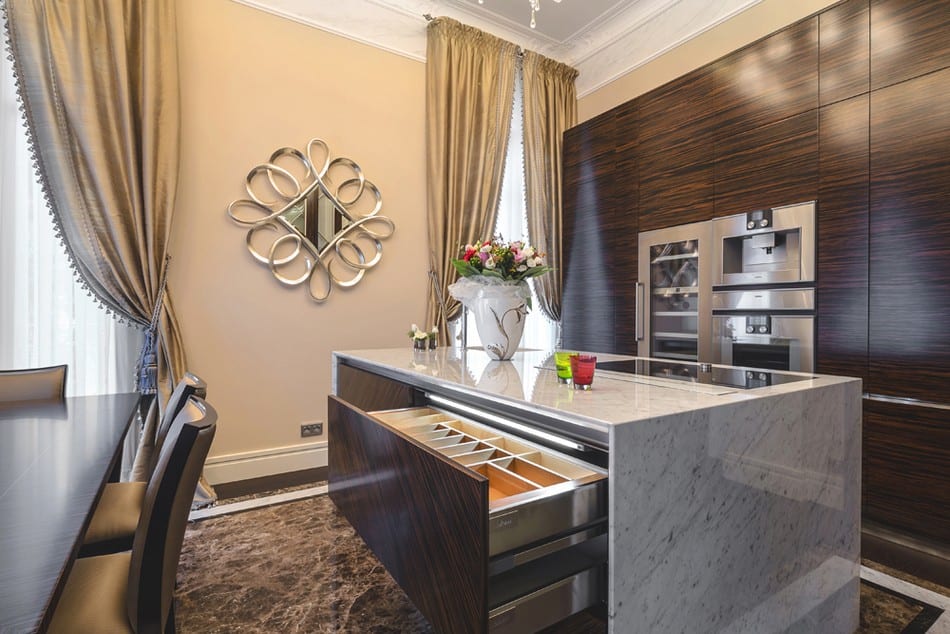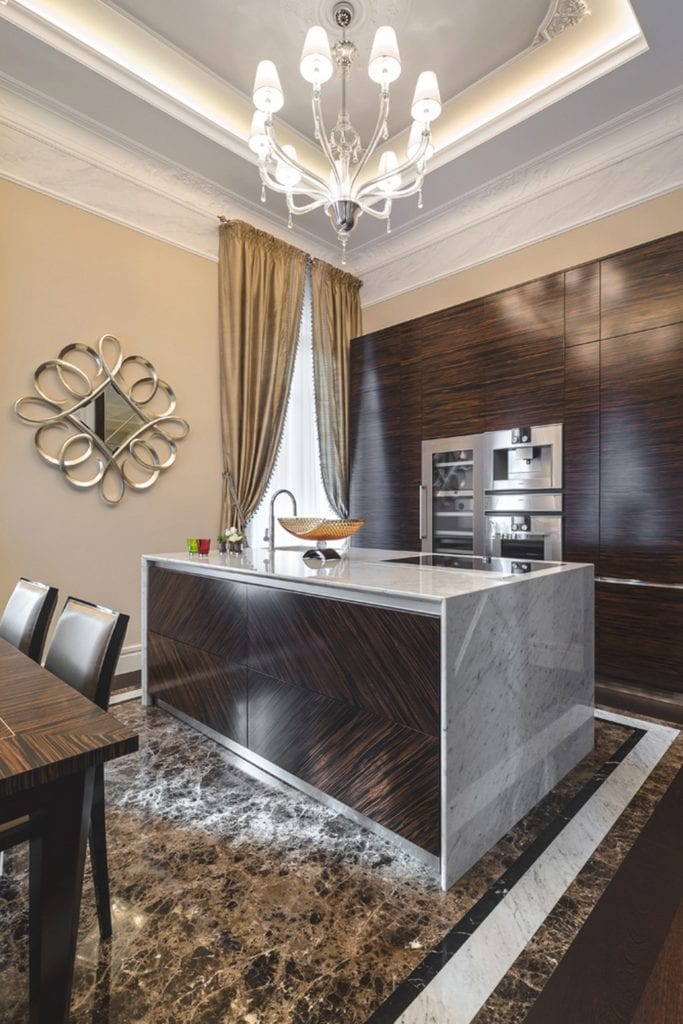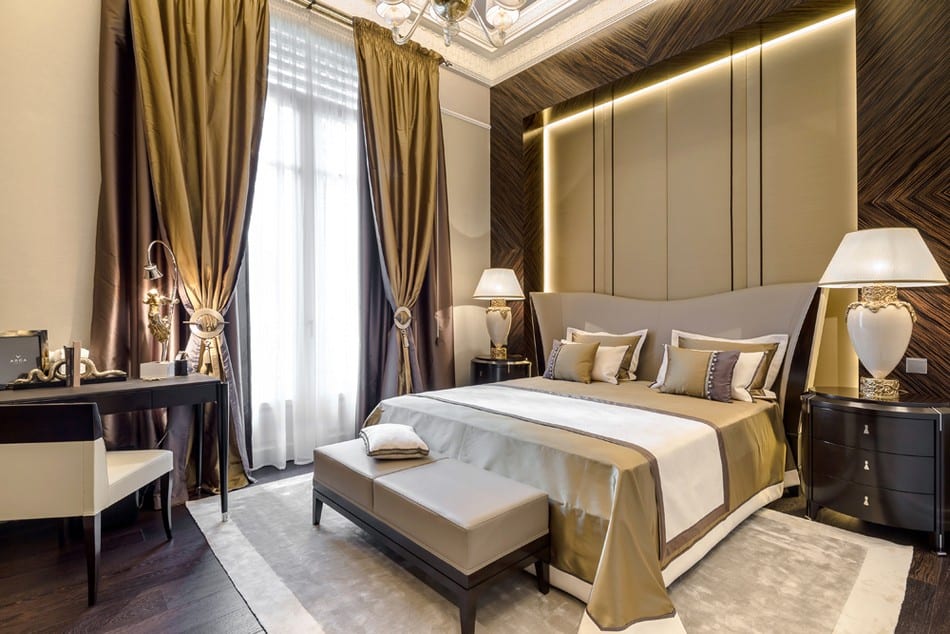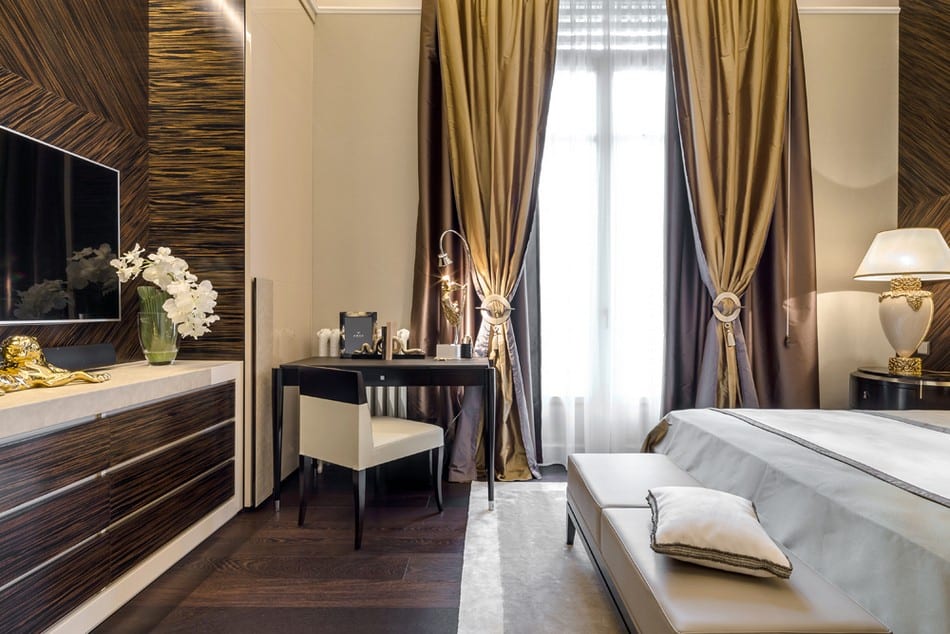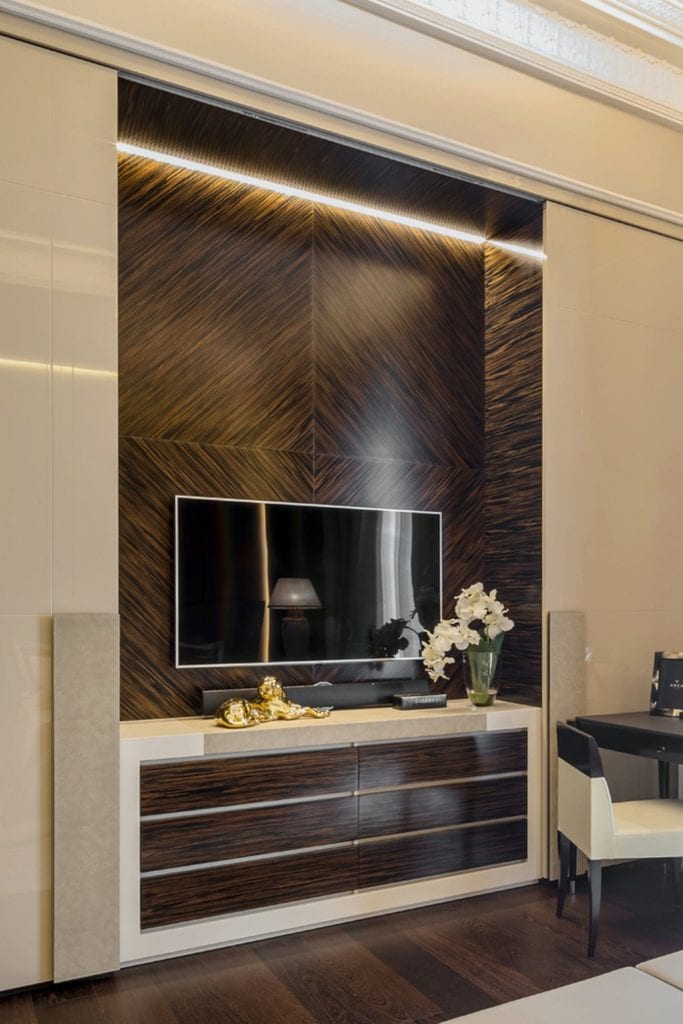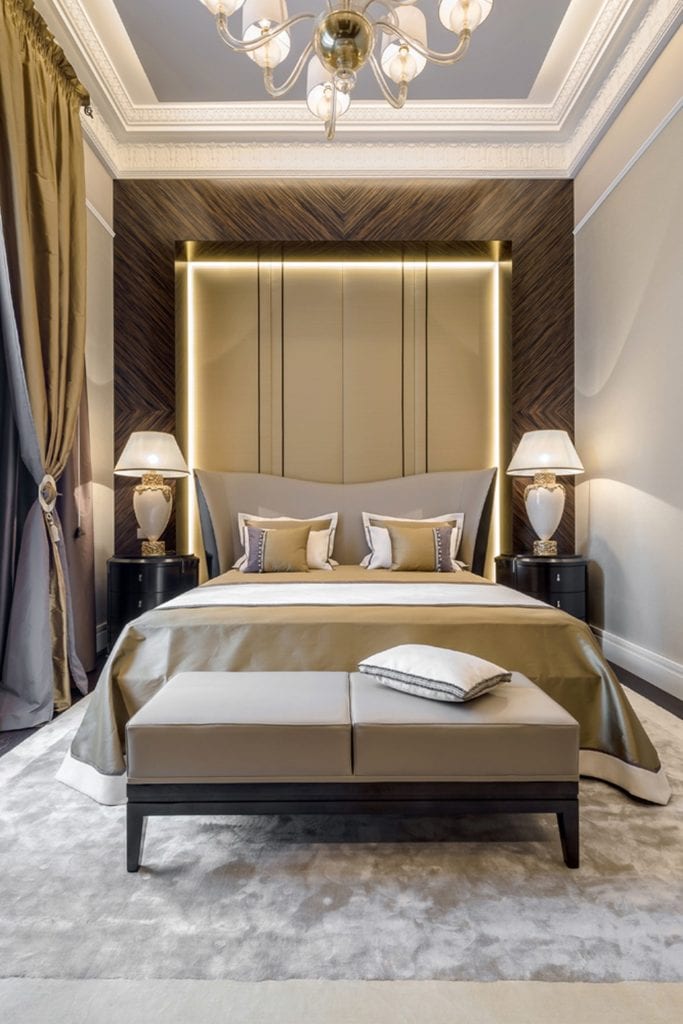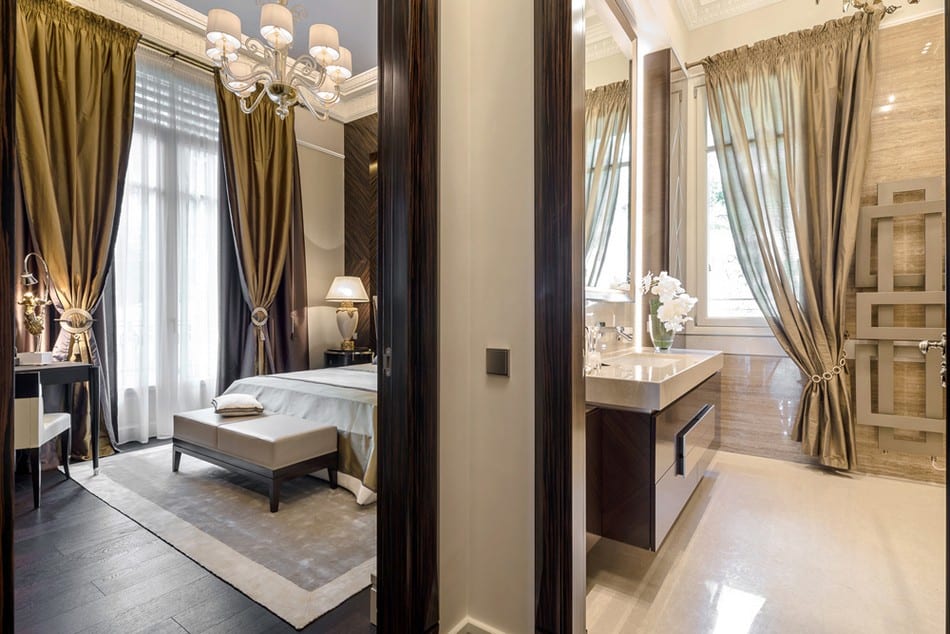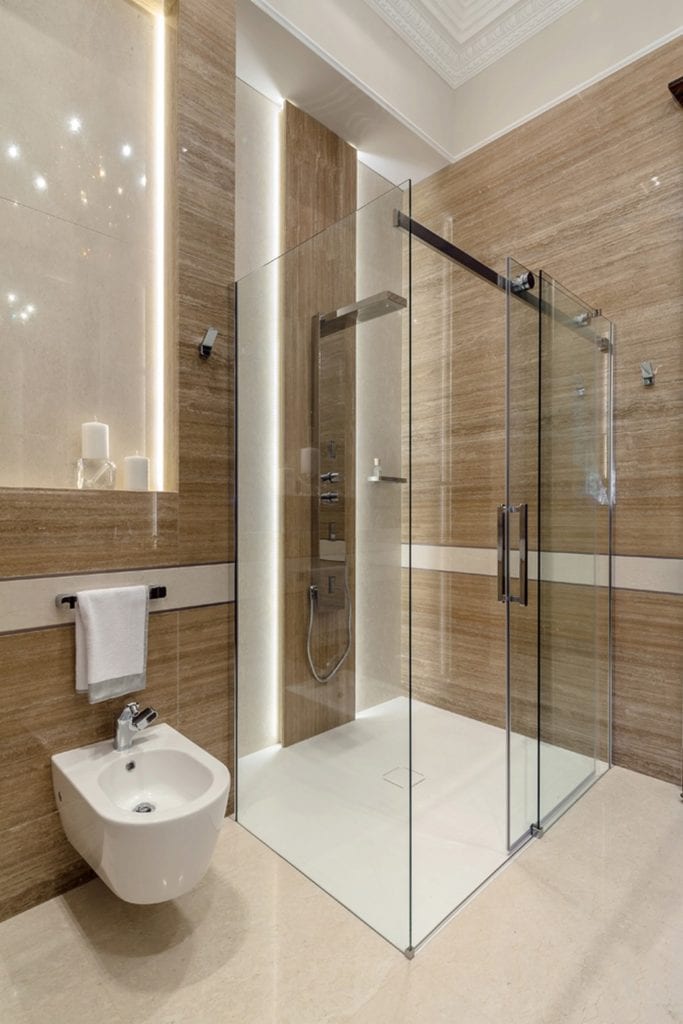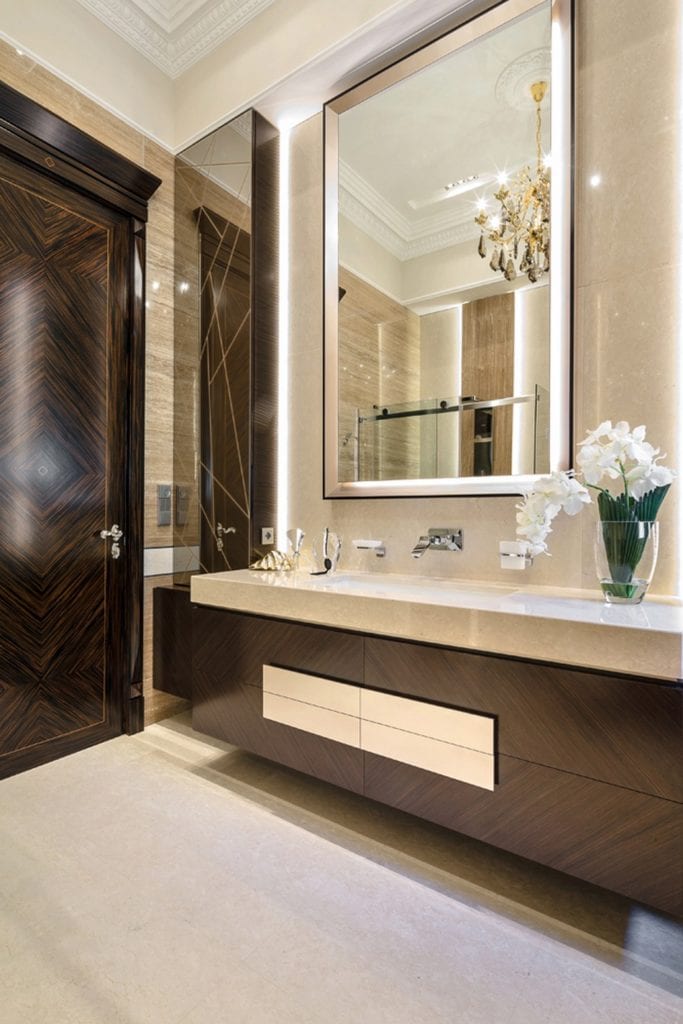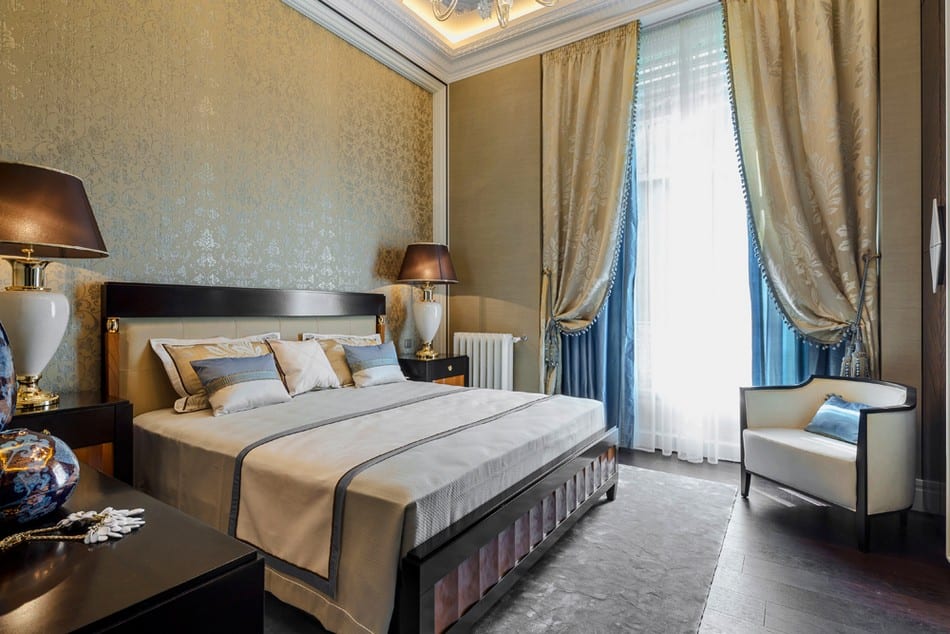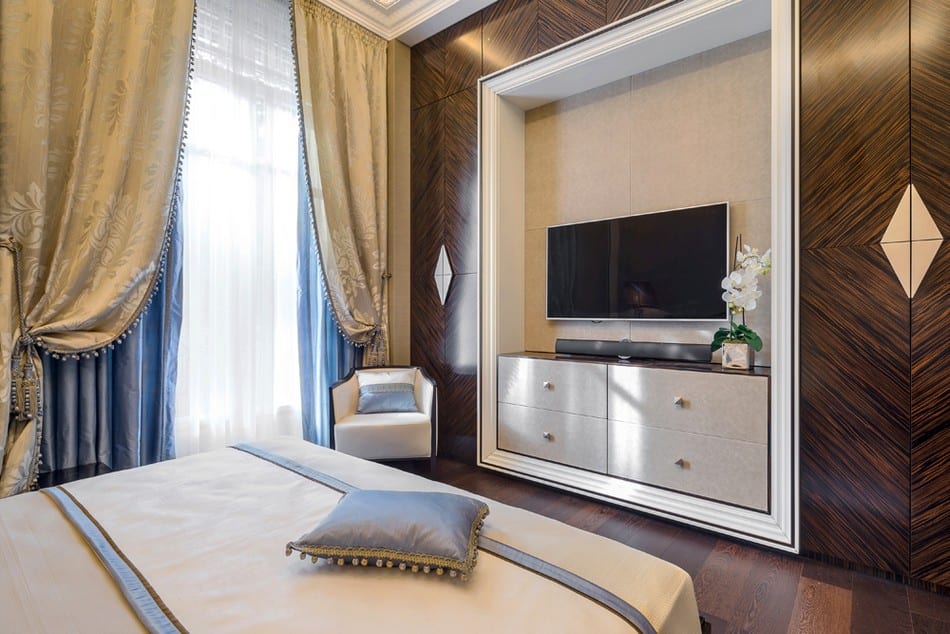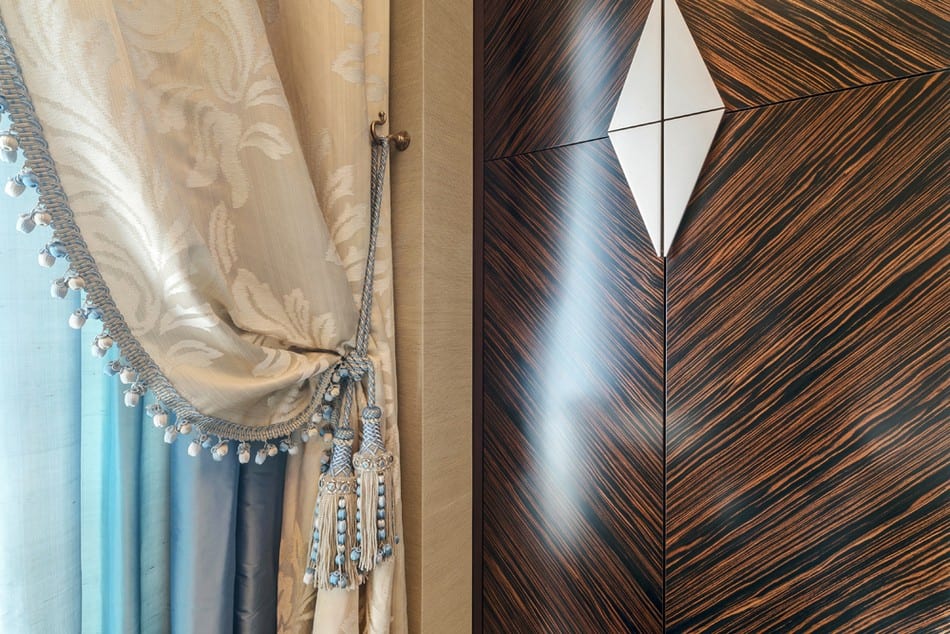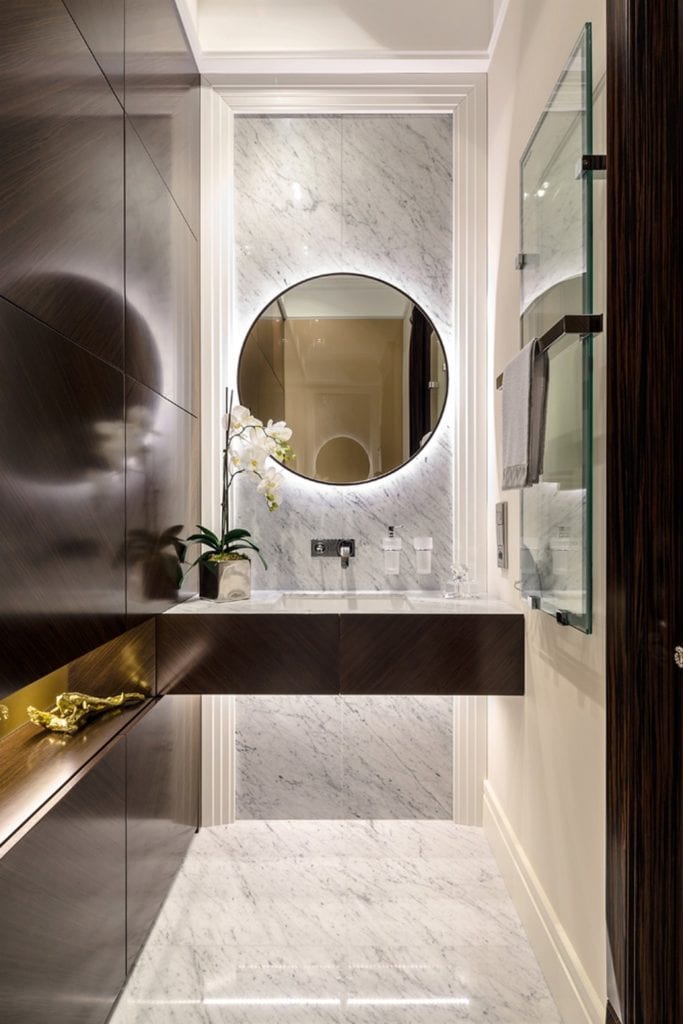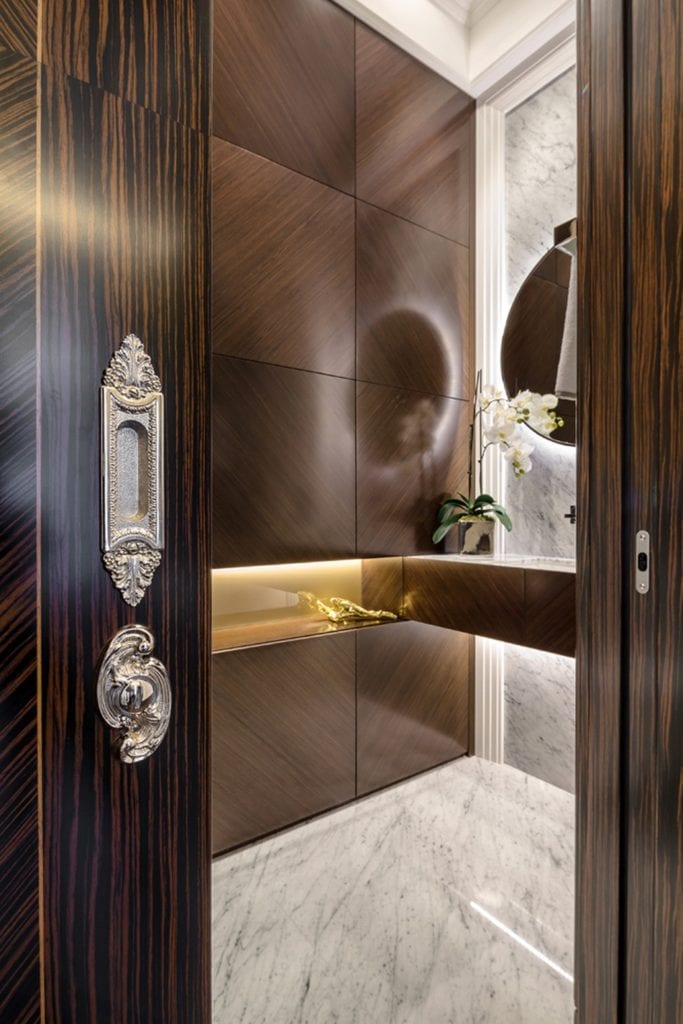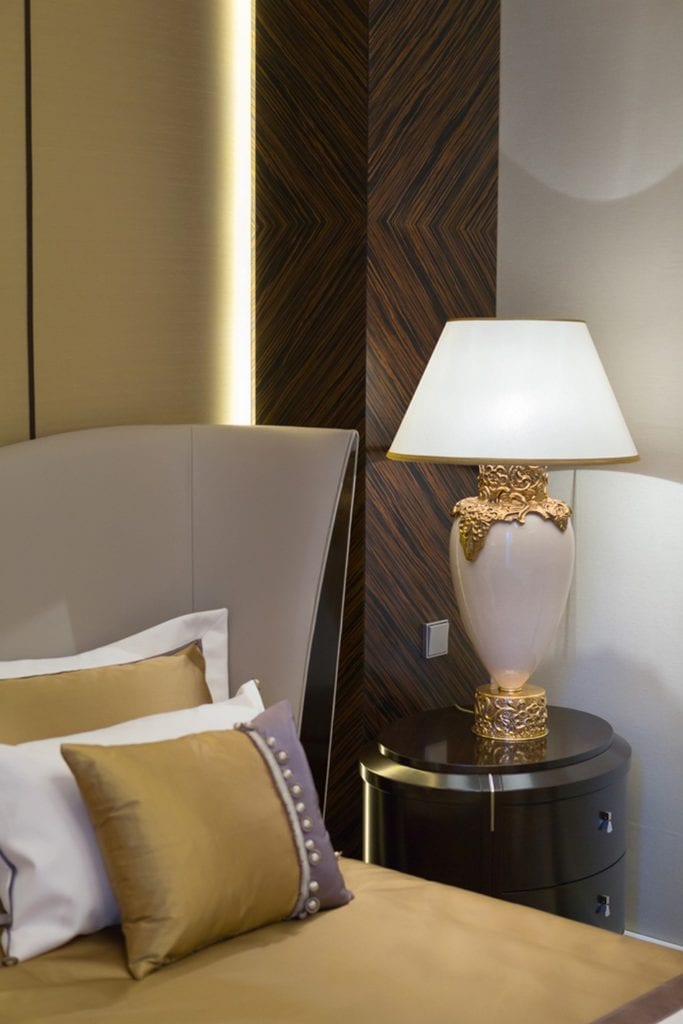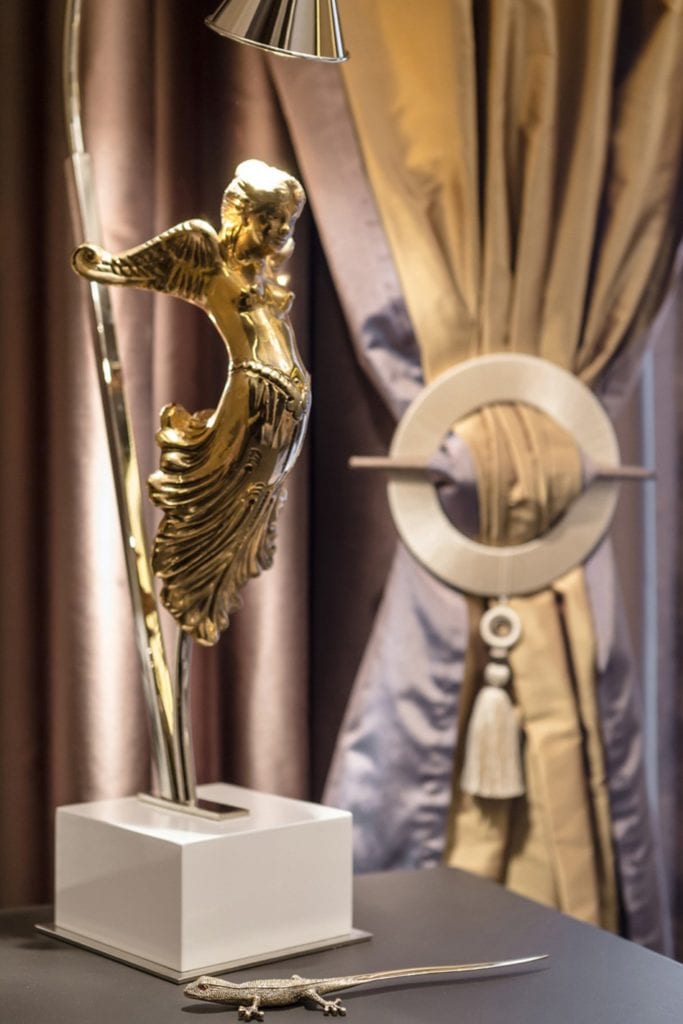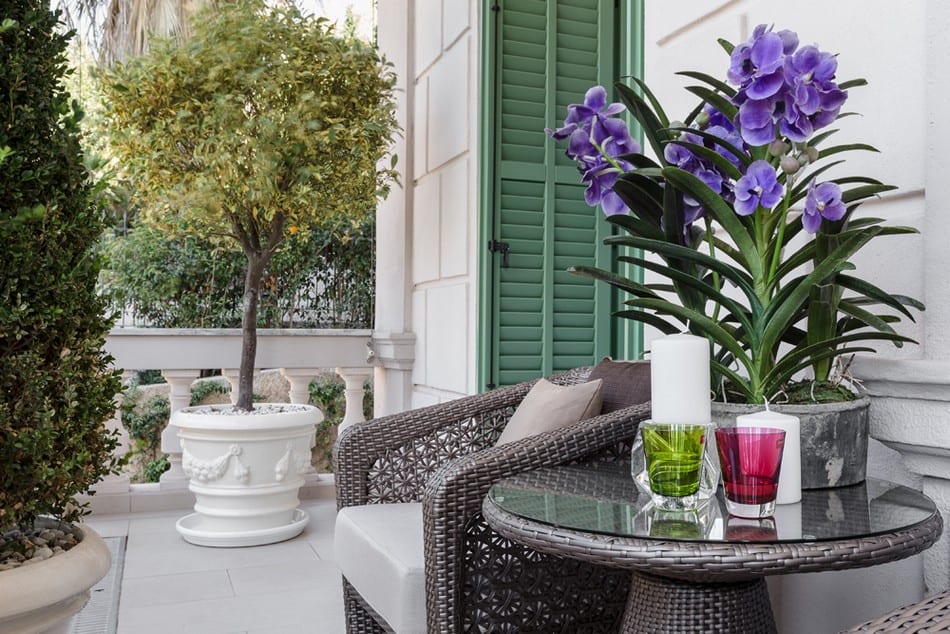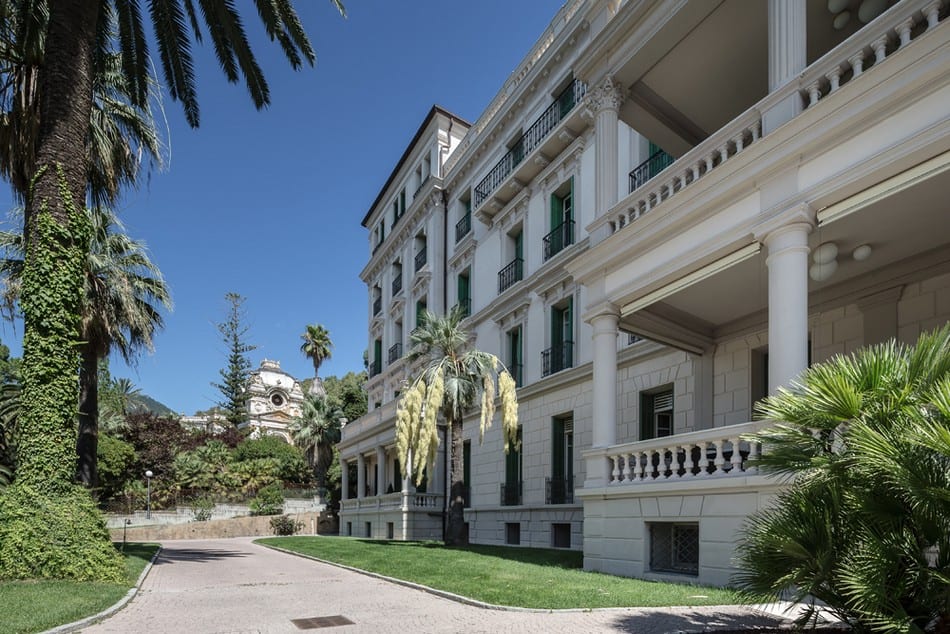 ---
Everything for your move, all in one place
Curate your personalized moving checklist, set up TV & Internet, and more with a free MYMOVE account.
Save on your move and tackle upcoming to-dos with your free MYMOVE account.