Leesa Mattress Reviews, Pricing, and Buying Guide (2021)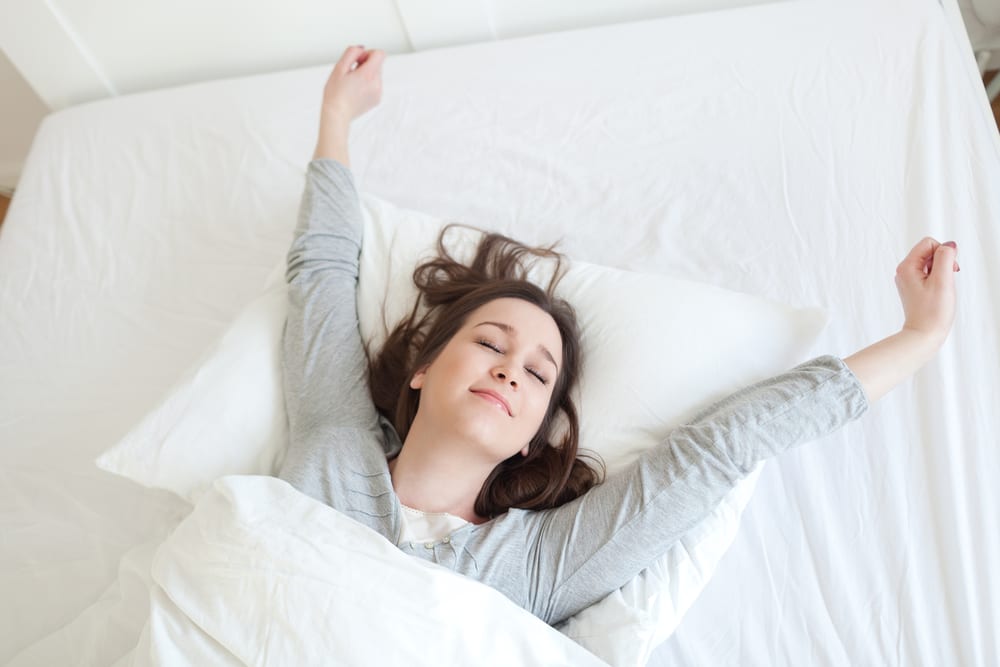 One of the pioneers of the bed-in-a-box movement, Leesa Sleep, was founded on the shores of Virginia Beach in January 2015. Leesa started its sales as an online-only, direct-to-consumer mattress company. The majority of the company's sales are still online, but it has since opened an offline store, Dream Gallery in Virginia Beach, and has retail partnerships with top chains like Macy's, Hudson's Bay, West Elm, and Pottery Barn.
Leesa's mission is to deliver a deeper rest to everybody, according to its founders. They also pride themselves on their social impact mission with a promise to donate one bed for every ten sold. Since 2015, Leesa has donated over 37,000 mattresses to shelters and organizations under their mission to provide a good night's rest to those in need.
Leesa provides free white glove delivery and a 100-day trial. Try the mattress for at least 30 days. If you don't like it, contact the company within 100 days, and they'll take it back, no questions asked. After 100 days, there is a 10-year, full replacement limited warranty.
Leesa mattress design: What are Leesa mattresses made out of?
The Leesa Original Mattress is made up of three foam layers underneath a twill fabric cover. The top layer is a breathable, responsive foam that keeps your back cool and provides the hug and the bounce needed from a mattress. The second is a memory foam layer, which provides pressure relief and enables the mattress to support your back, hips, and shoulders. The thicker lower layer is a foam base that provides support and durability for the mattress.
Leesa prides itself on ensuring comfort to sleepers, whether they sleep on their back, side, or stomach. The memory foam is designed to relieve pressure on the back, hips, and shoulders, providing relief for sleepers with lower back pain. It is the most popular of Leesa's mattress models, blending affordability and comfort. Leesa also has three more models designed for all types of sleepers.
What do Leesa mattresses cost?
The cost of a Leesa bed varies according to the model and size, ranging from $599 for the new Studio by Leesa twin mattress up to $2,499 for the Leesa Legend mattress in Cal King. Leesa has four different models, each available in six sizes ranging from Twin to Cal King.
The Leesa Original Mattress, their most popular model, starts at $699 for a Twin, up to $1,199 for a Cal King.
The Leesa Hybrid Mattress starts at $999 for a Twin to $1,599 for the Cal King size.
The Leesa Legend Mattress ranges from $1,699 for a Twin, to $2,499 for a Cal King.
The new Studio by Leesa model is the most affordable, between $599 for a Twin, and $999 for a Cal King.
Here's pricing information for the Leesa Original Mattress:
| | |
| --- | --- |
| Leesa Mattress Size | Price (MSRP) |
| Twin | $699 |
| Twin XL | $749 |
| Full | $899 |
| Queen | $999 |
| King | $1,199 |
| Cal King | $1,199 |
*Pre-promotional pricing as of 6/12/2020
Leesa offers four different mattress models
In addition to the Leesa Original model, the company offers three more models with varying levels of comfort and affordability.
Leesa Hybrid Mattress
The Hybrid model differs from the Original mainly in the composition of its layers. The top layer is made of hole-punched foam for breathability and increased coolness. The second layer is similar to the original, made of memory foam, which contours to your body and relieves pressure on the back, hips, and shoulders. The lowest layer is made of pocket springs rather than foam, which, according to Leesa, provides better stability and support for all body types. Like the Original model, it is great for people who sleep on their back, stomach, or side and even. It even helps reduce lower back pain.
Leesa Legend Mattress
This is Leesa's luxury model, promising to provide the best comfort with its additional layer. It is also their most eco-friendly mattress, using recycled steel, 100% organic cotton, and recycled plastic water bottles in its layers. It has four layers under a hypoallergenic merino wool cover – a hole-punched comfort layer for breathability, a memory foam layer similar to the ones in the Original and Hybrid models, a hybrid spring and foam layer which provides targeted pressure relief for the hips and shoulders, and a pocket-spring base layer like the one in the Hybrid model.
Studio by Leesa
Similar to the Original model in most ways, the Studio by Leesa mattress is a newer model designed for comfort and affordability. The only differences between the two models lie in the thickness and density of their layers. The top two layers of the Studio mattress are thinner than the Original, and their density is lower, while the base foam is thicker in the Studio model.
How comfortable is the Leesa mattress?
Leesa mattresses have an impressive average rating of 4.5/5 from over 23,000 customers on their website, but opinions on comfort are still mixed. While some customers say that the mattress has relieved their back pain, critical reviewers complain that the mattress is too hot and that it loses its firmness soon after purchase.
The Hybrid model has especially mixed reviews, with some saying it relieved back pain and others saying pain increased after using it. The firmness also faces conflicting opinions, with many complaining it's too soft and others saying it's too firm.
The most common complaint about both the Original and Hybrid models is that the mattresses don't live up to the claim of being great for side sleepers. Side-sleeping customers complain about pain in the hips and shoulders. This problem doesn't persist in the Legend model. It has the most positive reviews, with customers saying that it's great for all types of sleepers.
Other products sold by Leesa
In addition to mattresses, Leesa provides a variety of other products for a complete sleeping experience.
Bases
Accessories
In addition to these, Leesa also offers a duvet and a duvet cover & sham set for a complete bedroom setup.
Leesa mattress reviews
Leesa bed customers have a lot of good things to say, with 23,000 reviews averaging a 4.5/5 rating on the website. On the positive side, the comments are mostly about great customer service, pain relief, and the mattress's breathability. There are complaints, though, which mostly center around durability. Reviewers say that the mattress becomes too soft and starts causing pain after two years. Side sleepers complain that the mattress isn't as good for them as advertised.
Amazon customer reviews are quite conflicted, with several customers claiming the mattress is too soft and others complaining it's too firm. Another gripe is that the mattress gives off a noxious chemical smell, which only subsides weeks after purchase. However, the mattresses still have an average of 4.5/5 stars, with 59% of customers leaving a 5-star review. For context, 62% of Purple customers and 56% of Casper customers left a 5-star review on Amazon.
Leesa is also Better Business Bureau (BBB) accredited with an A+ rating, indicating that Leesa has a reputation for keeping customers happy and responding to complaints.
Leesa mattress pros and cons
Pros
Cons

All models support different sleeping postures, making it a good option for couples.
Leesa offers a 100-day trial period, so you can test your mattress to make sure it's the right fit for you. If it's not, Leesa will take it back and donate it.
The company is B-corporation certified, meaning that it meets the highest standards of social and environmental performance.
The foam is CertiPUR-US-certified, meaning it's not manufactured with ozone-destroying chemicals.
Great customer service reviews
For every ten mattresses purchased, Leesa donates one to the needy.

According to reviews on Amazon and the Leesa website, the mattress doesn't last very long.
There are several complaints about a noxious chemical smell which lasts for weeks before it fades.
Inconsistent reviews about firmness
The bottom line on Leesa mattresses
As one of the first bed-in-a-box mattress companies, Leesa hasn't lost its charm even with the competition pouring in. You can buy a Leesa mattress online or through one of their numerous retail partners, and either way, customers report a hassle-free experience with excellent customer service. Leesa's uniqueness lies in its concern for the environment and communities in need, using recycled materials and donating a mattress every time ten are sold.
Frequently asked questions
How much is a Leesa mattress?
The cost of a Leesa mattress depends on its model and size. The original Leesa mattress costs only $699, but the larger Cal King costs $1,199. The Hybrid and Legend models are more expensive, with the Legend model starting at $1,699.
Does a Leesa mattress need a box spring?
No. Leesa mattresses can work well on a solid platform or a solid box foundation and also on a traditional box spring. So you can use a box spring if you want, but it's not absolutely necessary.
Can I try a Leesa mattress before buying it?
Yes! Try one at the Leesa Dream Gallery or in an offline retail partner store before you buy. Even if you order the mattress online, you get a 100-night trial period within which you can return the mattress, no questions asked.
What is the weight limit of a Leesa mattress?
The Leesa Original mattress can support individual weights of up to 300 lbs. The Hybrid can support up to 350 lbs.
Do Leesa mattresses go on sale?
Leesa prides itself on providing great comfort at affordable prices while still donating mattresses to the needy through its Social Impact mission. However, there are occasional sales on the website, so keep a lookout or subscribe to their newsletter for updates.