How to Find Clever Hidden Storage in Every Room with Closet Factory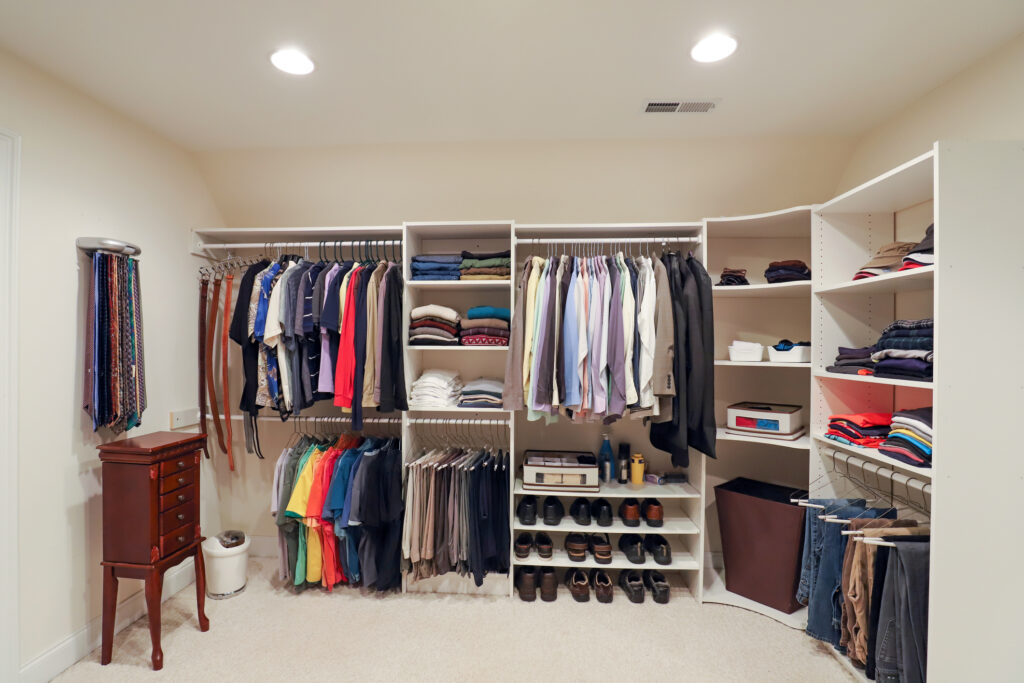 In every home, the demand for more storage, easier organization, and more beautiful solutions for each are a must for every homeowner. Hidden storage is a rare find in each of our homes, and today I sit down with Closet Factory, to find out answers to many of your storage dilemmas. From the the kid's rooms to the garage and laundry room, every room has beautiful storage solutions, and Closet Factory shows you how.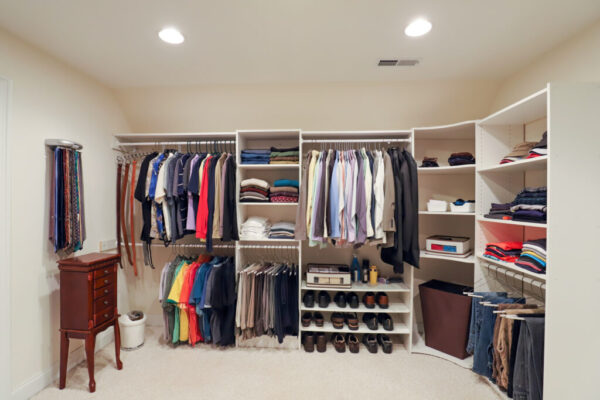 Daniela Duncan / Getty Images
1.)   FRESHOME: The number one complaint about most homeowners is that they don't have enough storage space. What is your advice for those trying to find hidden space throughout their home?
CLOSET FACTORY: Maximize the space of your home as best as possible. Most people do not realize that from the floor to the ceiling can be potential storage space. With the right built-in or custom cabinetry with compartments for smaller items will keep things organized.
2.)   FRESHOME: Many small home and apartment owners want to find clever storage space in their bathrooms, especially when they share it with other people! What storage ideas do you suggest?
CLOSET FACTORY: When sharing a space the best practice is to section off different areas for both parties. These sections could be shelving, drawers or even closet space. Then go a step further by adding storage accessories like drawer sections, pull out bins, and even adding additional shelving or double hanging racks to maximize the space.
3.)   FRESHOME: Closet Factory has a wide array of organization options for the pantry, but many homeowners think they have to spend a fortune for custom organization, is this true? What kitchen ideas are good for the budget conscious?
CLOSET FACTORY: For the budget conscious the best way is to invest in clear storage bins, that you can find at any mass merchant, to sort pantry items. Use a label maker to keep things organized so you know what is in each container. Try to section the contents of the kitchen pantry by dividing them by type. Keep them organized by grouping a section for spices, dry goods, seasonings, and storage items like tubbleware, sandwich bags and aluminum foil. You can find pretty inexpensive mini baskets to fit inside drawers instead of custom drawer dividers.
4.)   FRESHOME: For homeowners that want a higher end, and personalized custom closet, what tips do you suggest for matching their lifestyle to their storage needs?
CLOSET FACTORY: Closets have evolved over the years. They are no longer a single hanging rod with a shelf on top. Now you can customize the look of your closet to reflect the rest of the living space in the home. If you love contemporary lines you may go with a sleek modern closet design. If you are more luxurious and ornate in your interiors then there are a number of custom moldings and appliqués that can be applied, not to mention all the color combinations! High end closets should look like a built in piece of furniture in the home. Not only will it look beautiful but will actually bring up the homes value.
When working with a professional Closet Factory designer, they will take an inventory of the contents of your closet. Say if you have dozens or even hundreds of shoes, this storage need will be accommodated with shoe shelving or drawers. If you have lots of hats then custom racks, and hooks can be added to the space. Perhaps you have a lot of laundry sections such as dry cleaning, darks, lights, delicates, etc. We can accommodate your needs by having pull out bins in the closet itself or even transforming a laundry space.
Most master closets are essentially dressing rooms. They have everything you need inside from custom lighting to even a seating area. Some closets even have a flat screen or built in charging stations for phones and small mobile devices.
The great thing about Closet Factory is that we build around each customer and their needs.
5.)   FRESHOME: Kids storage of toys and clothes is always a challenge in every home. How does Closet Factory help us organize, but also make it kid-friendly to encourage kids to organize themselves?
CLOSET FACTORY: "The best way to keep your children's stuff organized is to teach them a daily routine as early as possible. Every day they should make the bed, put laundry in a hamper, clean clothes in the drawers, books on the bookshelf and toys in the toy bin. Keep it simple and be consistent," writes Debbie Lillard, professional organizer, author and guest blogger for Closet Factory's Expert Tips Blog on our website.
The key to maintaining a daily clean up routine for your child is having the right organizational systems in place. What I mean by this is that it's a necessity to have a proper storage unit for your kids to put their stuff into, therefore creating a "home" for everything. One of the best kid storage solutions is to have a built-in wall unit that incorporates book shelves, toy storage, possibly some drawers, a bench or window seat and maybe even the inclusion of a desk to help promote good study habits while you're at it.
Safety is one advantage to having a built-in organization system as opposed too a freestanding unit. Built-ins are anchored into the wall and supported by the floor. This allows the built-in shelving to go taller than freestanding bookshelves because it is not dependent on the weight of the items in the shelving unit to help keep the unit upright and weighted in place. Building the shelving and cabinets six, seven or even eight feet tall allows maximum storage and these days everyone needs all the storage they can get.
Another advantage is the adjustable feature of our shelving and storage units. This allows the organization system to be optimized for all types of items including toys, games and books. Every inch and a quarter the shelves can be adjusted. Low shelves are best used for your kid's everyday items that they access themselves and are responsible for putting back when done. Higher up shelves and cabinets can be used for decorative stuff or storage you prefer your kids not get into.
Having the right structural foundation for an excellent storage system along with Debbie's daily routine tip almost certainly guarantees success with a little follow up from you. Closet Factory offers a full selection of durable materials and colors so your kid's bedroom won't be compromising style by going with a built-in.
No space in your child's room for a wall unit? Consider a closet organizer. It is very common to have toy storage and shelves tucked out of sight and in the closet. As your child grows features like shelving, bins and baskets can be traded out for rods!
6.)   FRESHOME: In many homes the laundry room or mudroom is an area that has hidden storage possibilities, but tends to get underutilized. What are some organization and storage solutions to help us make the dreaded task of laundry, easier?
CLOSET FACTORY: The sky is the limit to our laundry and mudroom offerings. However my top choices are:
Cubbies for Mudrooms to hold dirty shoes
Pull out laundry bins for sorting
If you have the space a laundry island is a great place to keep hidden drawers and laundry bins
Pull out racks are great for placing folded clothing or towels temporarily before put away
Valet rods are a great way to hang up a freshly ironed garment or to place a garment that needs to be steamed or hung dry.
Hanging rod is a great feature for a laundry or mudroom area
My favorites are hidden ironing boards that either drop down or are hidden away in a drawer!
7.)   FRESHOME: Many homeowners have too much 'stuff'! What are your suggestions for helping them declutter and purge before they try to organize?
CLOSET FACTORY: Well, you have to take an inventory of the contents that need storage space. You may find tons magazines, clothes you don't wear anymore…basically clutter!  You have to 1) divide what is trash, 2) should be kept or 3) can be donated (sometime sold).
8.)   FRESHOME: Here at Freshome we have showcased some gorgeous walk-in closets! What do you think of the Freshome website?
CLOSET FACTORY: Freshome is a great site that showcases beautiful homes and design concepts. I use this site to see what's going on in the industry and often tweet and post the comments to my Facebook andther social media.