5 Ways to Work With Colorful Grout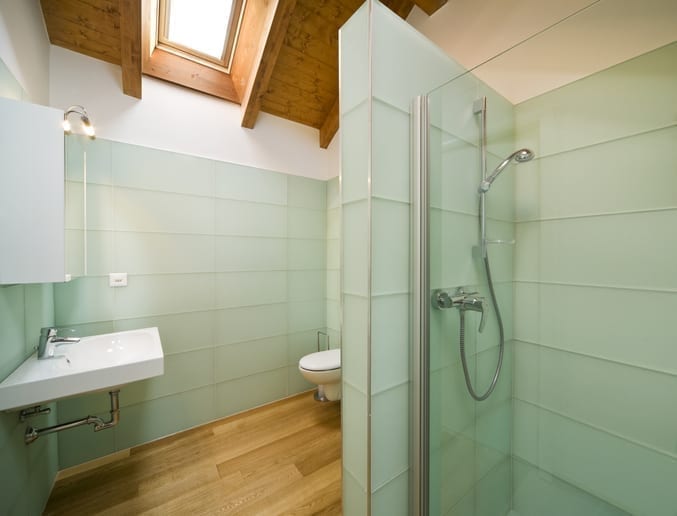 Designers are always looking for ways to incorporate color into spaces. And for a good reason: Shots of bright color add visual interest and a playful feel to any room. One new way people are using color is with colorful grout.
Once simply a way to seal the spacing between tiles, grout is taking on a fashion sense all its own. By dyeing the actual grout bright colors like teal, yellow and pink, a tile design can have a fun accent color that adds some artistic flair to a space. Read on to learn how to work with the new design trend of colorful grout.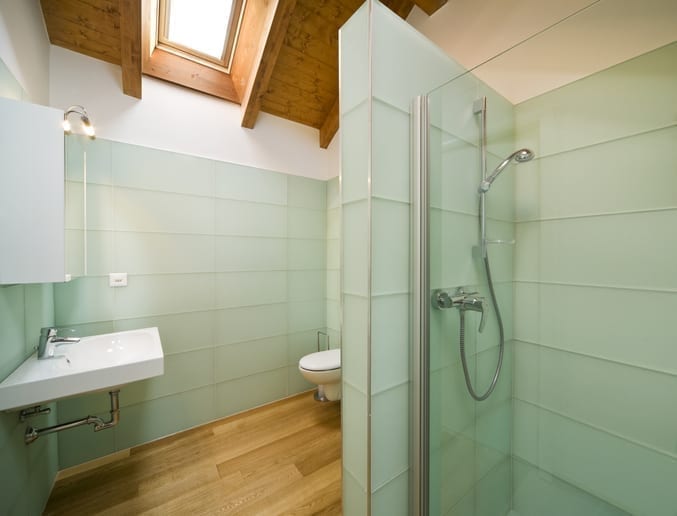 piovesempre / Getty Images
Match the grout to other walls
In order to ensure that your new colorful grout doesn't go unnoticed, you can match the grout color to other accent walls, like in the photo above. Doing so adds cohesion to the space. And since an accent wall puts people in the mindset of that color, the grout pops all the more.
To get this effect, you can either paint a traditional accent wall or use an adjoining wall with tiles that match the grout color. The room in the photo above elected for both options, so don't feel limited to just one style here. You can even paint a door or have cabinetry that matches the grout color.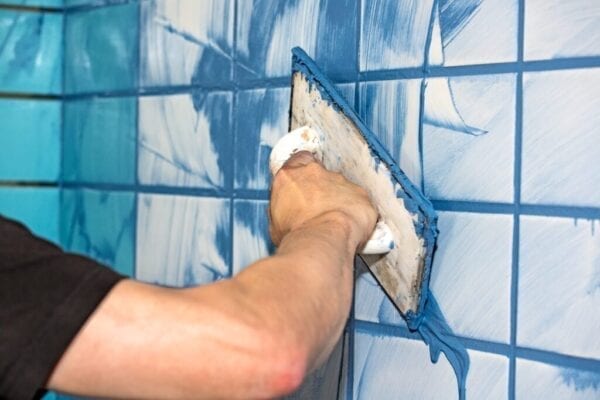 Horsche / Getty Images
Use bright grout against light shades
A common way to make bright grout pop is to use it against white tiles. That way, the light tiles don't compete with the grout; the grout truly becomes the star of the show. For added effect, extend that light color scheme beyond tiles. For instance, in the photo above, the light tiles match a white wall and white counter space and allow the pink grout to shine.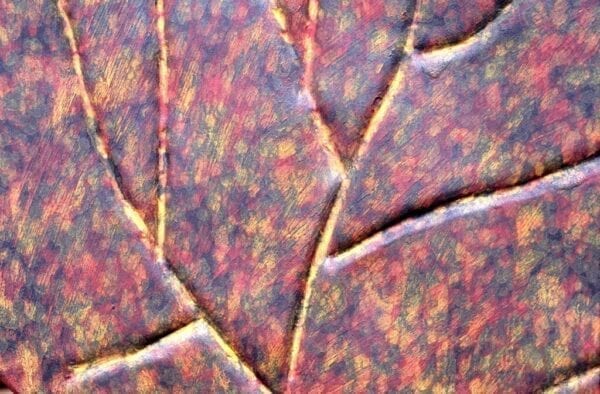 Ingram Publishing / Getty Images
Create contrast between the grout and tiles
Another option is to use contrast to make the colorful grout more noticeable. For instance, the design above combines a bright yellow grout with a light blue tile. The yellow against the cool tile color makes it somewhat of a statement look. A bolder look involves using bright grout against dark tile or dark grout against light tile. Regardless of which color combination you choose, the contrast helps the colorful grout stand out.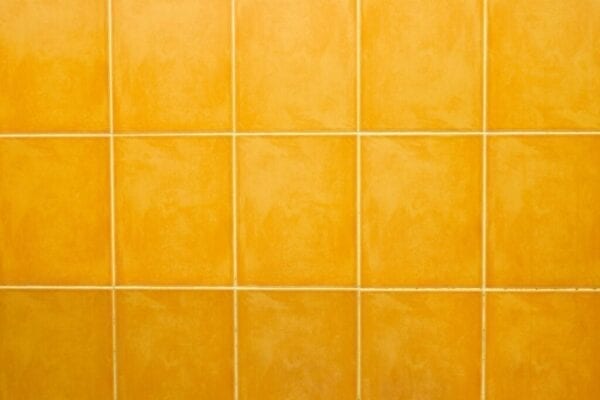 saknakorn / Getty Images
Use colorful grout in places that are easy to see
Since grout itself sits in thin lines between tiles, place it where it's easy to notice: around bathroom mirrors, over kitchen sinks, or behind cooktops. Placing bright colors like neon in high-traffic areas naturally draws the eye to otherwise-small details.
If you really want to make people notice your bold design choice, try opting for colorful grout between smaller tiles on the floor. It pulls focus to an area that doesn't often get attention — the floor — while creating a unique visual treat.
Try metallics
When choosing your colorful grout, don't feel limited to standard paint colors. The shiny gold grout in the photo above demonstrates how well metallic shades work in a bathroom. This style stands out when matching the grout to bathroom fixtures.
To make the metallic grout pop, aim for a light or muted shade of tile. Metallic grout doesn't have the colorful intensity of the other neon shades above, so it needs to be paired with shades that won't compete for visual attention.
With so many shades of colorful grout out there, and so many ways of incorporating it, options are endless. Will you pair dark grout with light tile? Neon grout with dark tile? Metallic grout with floor tile? However you'd like to use colorful grout, we'd love to hear about it below.