10 Ways to Transform your Interiors with Industrial Style Details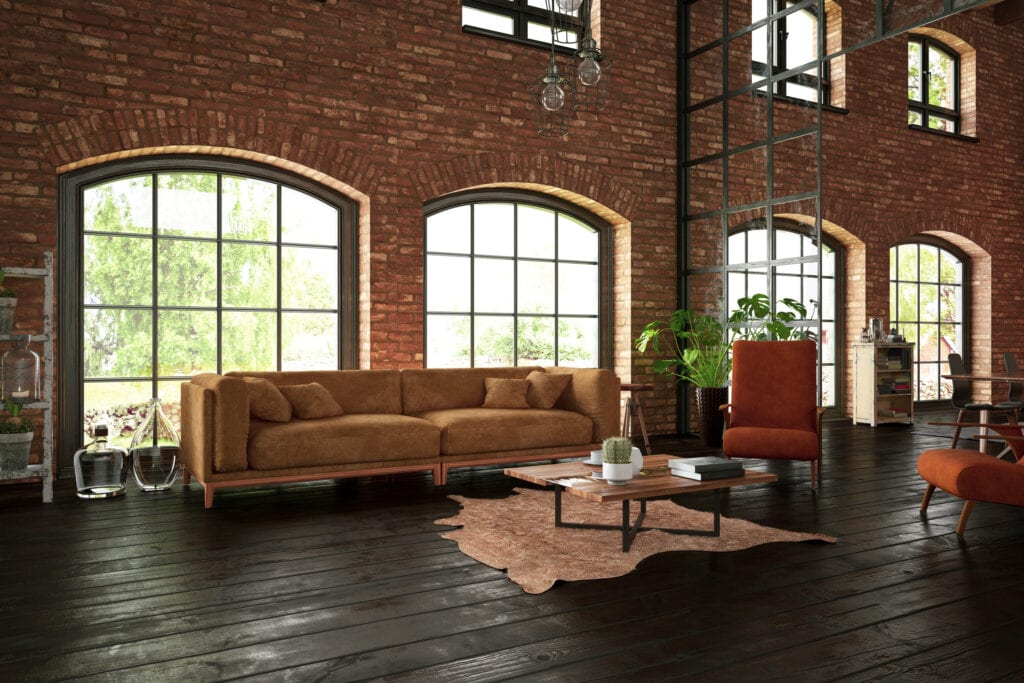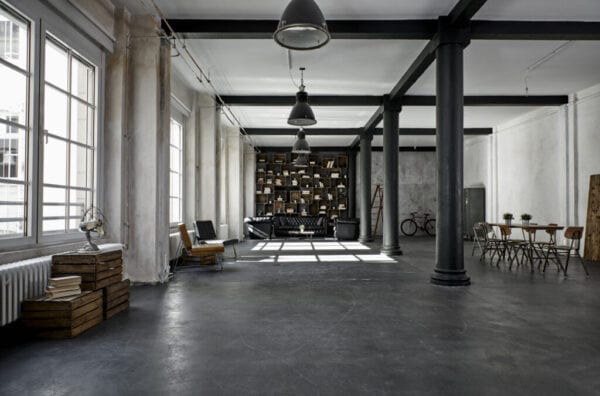 Westend61 / Getty Images
In recent years the ability to renovate and give life to old warehouses, barns, and industrial buildings has taken the design world by storm. From rustic exposed finishes and structural elements to industrial inspired lighting fixtures, there is no doubt that industrial details are here to stay. The appeal of bringing back a design age that focused on manufacturing, mechanical ingenuity and appreciating raw and unfinished interiors is a gorgeous way to bring industrial style to your home. If you've been admiring those urban lofts and barn conversions in your latest interiors magazine, take a look at these 10 ways to transform your home with these industrial style details.
1. Seek inspiration by looking to buildings with historic pasts
Before you can know what type of industrial details you like, look to buildings that share a historic past to reveal creative ideas you may not know about. Exposed brick walls, timber roof trusses and steel columns without drywall wraps are common in warehouse and manufacturing districts. Consider traveling to your local downtown city to see if there is a revitalization of older buildings. For many cities across the world the restoration of warehouses, barns, and manufacturing facilities into swanky condos and office buildings is on the rise.
asbe / Getty Images
2. Get acquainted with your favorite rustic metals for your interiors
In the days of steel and iron manufacturing in the United States and other areas across the world the use of industrial products and metals were prominent in plumbing and lighting fixtures, cabinet and doorknob hardware and for structural members in roof and column members. Today the use of wrought iron as in ornamental and structural is an industrial element that looks wonderful in the contemporary home. Also look to brushed nickel, copper and cast iron metals to bring organic and industrial appeal to your home.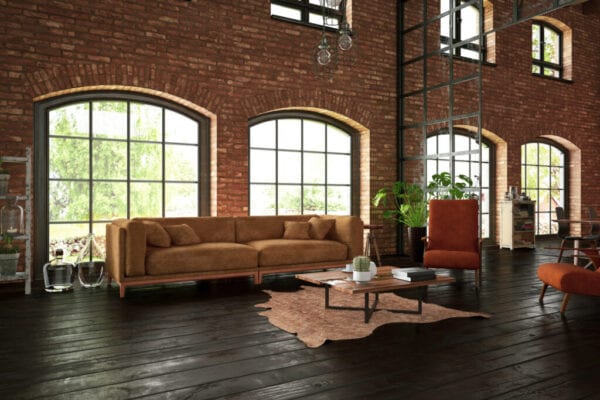 asbe / Getty Images
3. Exposed mechanical details in your modern home
If you are a fan of the industrial rebirth in furniture, fixtures, and lighting you probably already have your eye on a few one-of-a-kind pieces that you must have in your interiors. From pulley inspired lighting, to scissor accordion lighting sconces, the mechanics behind these pieces are not left to the imagination. Instead, the mechanical workings of these pieces are left exposed and are the appeal of industrial details. This island in this kitchen was repurposed into a new use and is also multifunctional with its industrial inspired casters and legs.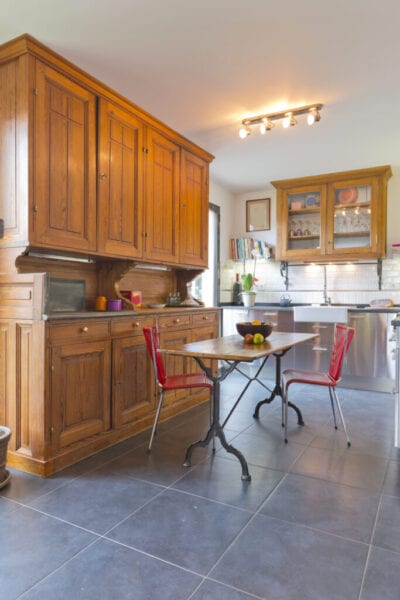 IP Galanternik D.U. / Getty Images
4. Mixing and matching modern details with industrial charm
The beauty of adding industrial elements into your home is the ability to mix and match your current contemporary styles with older inspired architectural details. The easiest room to do this is in the kitchen. Modern day appliances with sleek stainless steel or integrated cabinetry with matching panel on your appliance fronts can borrow cues from the industrial era with simple hardware to give a nod to industrial elements. Pendant lighting such as filament lighting that uses Edison-style bulbs creates the look of industrial and retro lighting along with choosing fixtures with rustic metals and details can transform your kitchen instantly.
5. Bring an artistic flair to your interiors with expressive artwork
Another way to bring industrial architectural details into your home is to use artwork to express your creative design style. Bold graphics, murals, and even painting bold symbols on an exposed brick wall to make an instant accent wall in your bedroom or living room. Create your own artwork using ideas found around your city such as symbols, literary numbers and letters, or even abstract painting can turn a bland and boring wall into a work of art.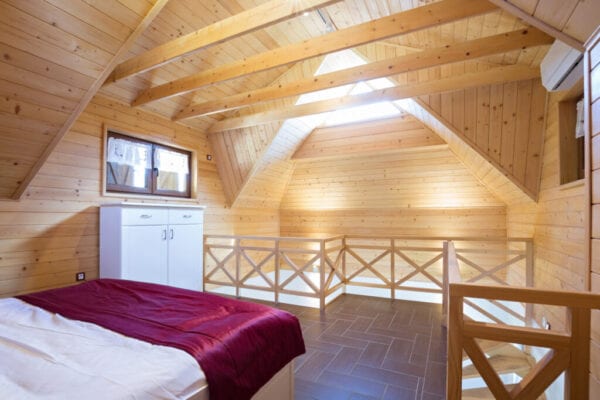 Rilueda / Getty Images
6. Renovate your home with nods to industrial design
If you're considering renovating your home a wonderful way to bring in industrial details is to find architectural focal points that need a new face. Fireplaces and accent walls can be refaced with industrial exposed materials to create a finished look that is industrial inspired while leaving the rest of your room looking modern and clean. Concrete is a great finish to work with, as it is functional structurally and can be polished for a high gloss or left matte or unfinished for a rustic appeal. Leave nail heads and seams exposed to bring out the industrial appeal of this versatile building material.  Concrete can be used on floors, countertops, sinks, bathtubs, fireplaces and more.
7. Seek ideas from industrial inspired furniture with minimal detailing
Over the last decade in home design there's been an increase of furniture manufacturers embracing the industrial design rebirth style and it's reflected in bedroom and living room furniture with minimal detailing with simple materials.  Simple wrought iron canopy beds can be made more formal or informal based on the bedding ensemble you choose to adorn your bed with. While pairing similar style lighting fixtures and monochromatic colors can bring the look of industrial chic into your bedroom.
8. Repurpose and reuse in your industrial-inspired home
While the emphasis can be on buying new there are plenty of ways to repurpose, reuse and recycle from other areas of your home to bring out the industrial appeal in your interiors. If you are renovating, look to reclaimed wood, metal and building structural members used in barns, warehouses and older buildings that are being demolished in your area. Many lumberyards specializing in reclaimed timber and architectural elements such as railroad ties can be used for a rustic and industrial appeal to your ceilings for a faux structural aesthetic.
9. Bring industrial accents into your outdoor home
While you may only think the industrial design style is for your interiors, why not borrow some of the architectural details to your outdoor entertaining areas? Industrial style exterior lighting along with larger bulb string lights look great together and will bring a magical glow to your outdoor entertaining areas. Your favorite lighting store will have a line of outdoor fixtures that are inspired by industrial details that is perfect for your application.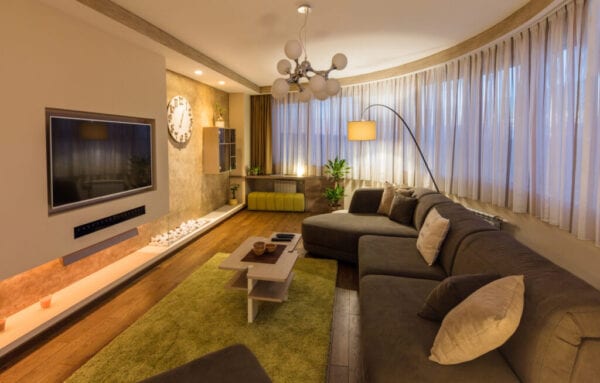 skynesher / Getty Images
10. Add DIY industrial elements to create the illusion
For many homeowners who don't have the pleasure of having an exposed brick wall or concrete floors, you will be surprised how many DIY'ers or do-it-yourselfer's are taking to their local paint and home improvement centers for ideas! Look for faux finish techniques or if you're handy with power tools, consider building furniture, making your own lighting fixtures and other do it yourself crafts to transform your home with industrial details.Freshome readers what industrial details would you love to have in your home?