McDonald's Redesign: a New Era for Fast-Food Restaurants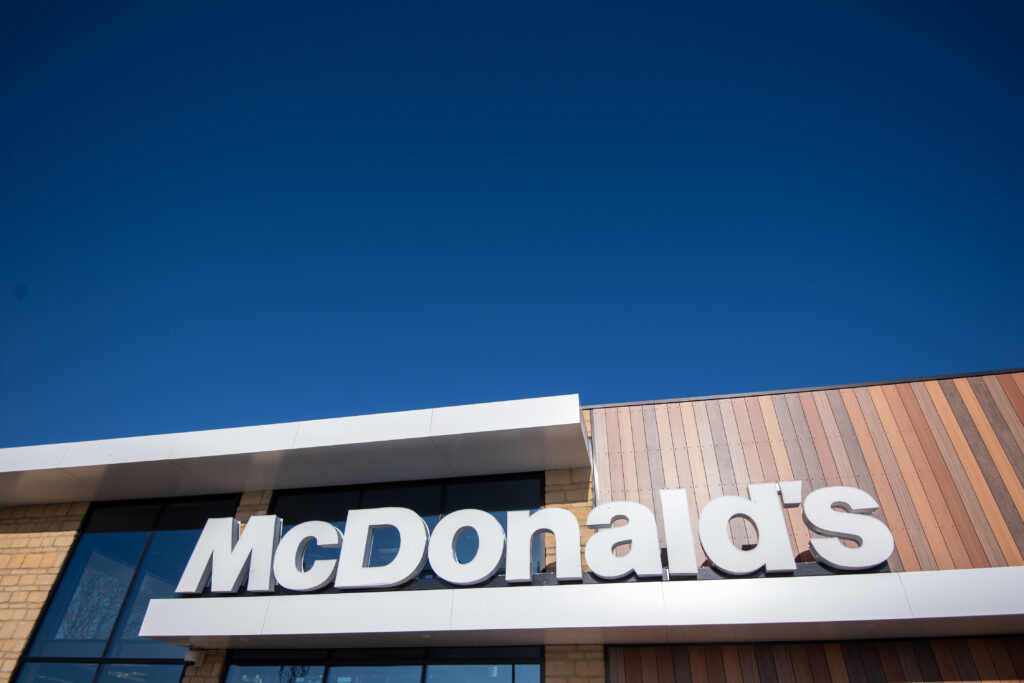 McDonald's is undergoing a process of redesign. The new concept is revolving around the idea of a community centre, a place for young people to hang out. In order to have McDonald's cope with the trend of slow-food, they had to start paying more attention to showcasing and the eating experience. France was the first country to have a redesigned McDonald's. With this change, McDonald's tries to add young adults and professionals to their core customers and that is why all the plastic will be replaced with clean and modern lines, wood, brick and softer lighting from modern lamps. The signature mansard roof is being replaced by a flat roof topped and a newly designed golden sloping curve. The emblematic red and yellow colours will be revamped to terra cotta, olive and sage green.
There is a design line kept in all renovations but every location has its own interior designer. Three of the UK restaurants are in the portfolio of SHH: the flagship restaurant in the UK, McDonald's Norwich and McDonald's West Thurrock.  In New York, McDonald's uses reproductions of Danish designer Arne Jacobsen's Egg chair to give the restaurant a futuristic look.
Three major areas will give customers more choices:  a "linger" area that features comfortable armchairs and sofas and Wi-Fi connections, a bar-like area – "the grab and go zone" with Plasma TVs for the people that eat alone, and the "family zone" where families can enjoy the meals in a colourful environment with fabric cushions and flexible seating. McDonald's began redesigning their restaurants in the UK and US. An estimate of 7,000 US restaurants will be rebuilt or modernised. The company has decided to a new three dimensions approach to their expansion: menu changes, store renovations and a new ordering experience. The design process was based on the idea that: "People eat with their eyes first. If you have a restaurant that is appealing, contemporary, and relevant both from the street and interior, the food tastes better." – president and COO Don Thompson.