5 Design Sites to Glean Inspiration from For your First Home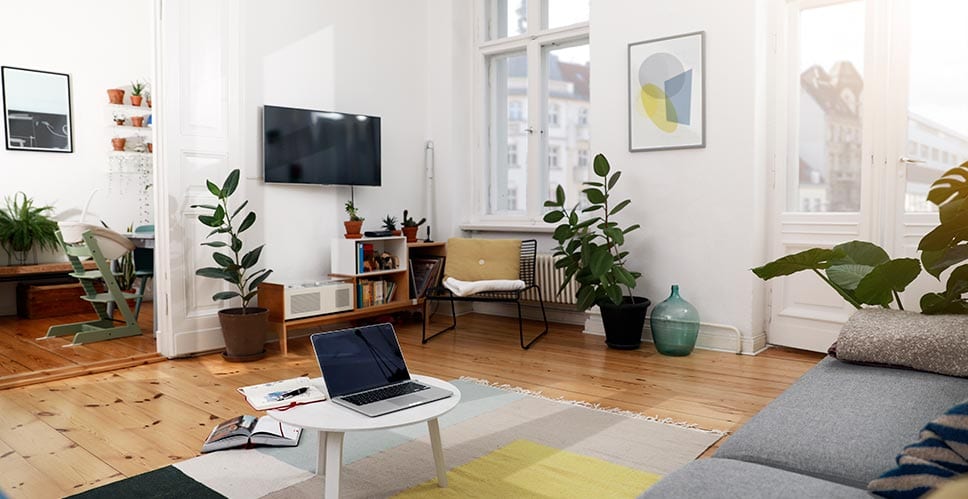 Whether you're an enthusiast of all things interior design-related or the concept alone has your palms sweating, if you've got a move on the horizon, your wheels are probably turning. How can you make your very first home actually feel like one? Addendum: a chic, unique one. You dive into the depths of the internet for some decorative inspiration — but you're met with so much of it that instead of inspired, you feel heavily… perspired.

Is Pinterest overdose real?

[deals-hub-ad]

Cure internet search bar anxiety with our roundup of design-savvy websites to glean interior ideas and expert advice from. Bookmark them now, get those creative juices flowing later.
ELLE DECOR
A publication of ELLE, one of the world's largest fashion magazines, ELLE DECOR is a fitting place to start. Described as "the indispensable go-to source for everyone who wants to create a more beautiful life," ELLE DECOR is home to design tips, sneak peeks of real and celebrity homes (or Taylor Swift's eight) and inspiration garnered from world travel.
Though the site keeps you conversant with emerging and dying trends shared exclusively by designers including Jonathan Adler himself, ELLE DECOR also has inspiration for those who identify with more of a classic style than an eclectic, ever-evolving one. Proof: this Renovated Spec Home with an Understated Elegance. We can't overstate enough how sophisticated it is.
Keep yourself apprised of ELLE DECOR updates on social media and through their newsletter.
Domino
Get ready to kick creative roadblocks over like a stack of dominos. Domino provides "a blueprint to design an authentic, high vibrational life" that can begin in your first home. Their design section is chock-full of trends, tours, launches and more, but the best part? Shopping.
In addition to their quarterly printed magazine and daily online content, Domino regularly curates on-trend home products you can actually purchase without leaving their website (and finding yourself back in the daunting depths of the internet). It's a one-stop-shop!
Keep tabs on Domino by subscribing to their newsletter, magazine, and following them on social.
Apartment Therapy
Doesn't design make the best therapy? The brainchild behind Apartment Therapy, nicknamed "the apartment therapist," might argue yes. From tips on design, DIY projects, and organization to real estate, Apartment Therapy has your homeowning back.
With an eye on design that's not only aesthetically pleasing but functional, they'll make sure your back feels comfortable — and not like it's leaned up against a showroom piece. Their site not only brims with inspiration, but practical information you wish you'd known sooner. Including answers to questions like how gross is it to bring your phone into the bathroom? BRB.
If you find the thrill of thrifting therapeutic, you'll want to venture into Apartment Therapy's Bazaar— a place for lovers of all things antique, vintage and used to browse unique finds (and inevitably haggle sellers down). The elusive "OBO" is ever-present in the online bazaar. Score.
For daily tips (can you say free therapy?), sign up for their newsletter and follow them on social.
MyDomaine
Your domain has a nice ring to it, doesn't it? Enter MyDomaine, a site that has "sourced the best interior designers and pros around so that you're never behind on the latest home decor trends or running low on inspiration." Inspired and well-informed: check.
The home category of their style section is where you'll find yourself immersed in dramatic renovations, expert advice, design trends and home products like these 40 things to buy from CB2, West Elm, and Anthropologie this month. Warning: you're going to want all 40.
To get your own dose of My Domaine, sign up for their newsletter and follow them on social. Check out their sister site The Spruce—another source for practical tips and inspiration at home.
The Everygirl
Don't let The Everygirl's young female-geared name fool you. Their home tours and decor and styling sections have something for everybody — especially those captivated by minimalist styles baring bright whites, clean lines, modern finishes, and timeless designs.
Interior hacks abound on The Everygirl, ranging from budget-friendly and organizational tips to you-heard-it-here-first sales and product launches. If you're moving into a small home, you'll find plenty of ideas that are inspiring and realistic like this 800 sq. ft. Scandinavian style Alaska home boasting serious warmth and openness. At one with nature while washing the dishes.
Stay in the know by following The Everygirl on social and subscribing to their newsletter.