What Classifies a House Style: What Makes a Cape Cod Home?
Cape Cod homes have been around for centuries, yet they continue to enchant us. This type of home, which is now synonymous with beachy style and weekends away, comes from very humble beginnings but still remains popular. That popularity led us to a question. What exactly is it that makes a Cape Cod-style home so unique?
We've laid out the answer below. Keep reading to learn more about the long history of this quaint architectural style, what it is that sets the different types of Cape Cod homes apart and some defining characteristics of the style as a whole. By the end of this post, you should be able to consider yourself a Cape Cod expert.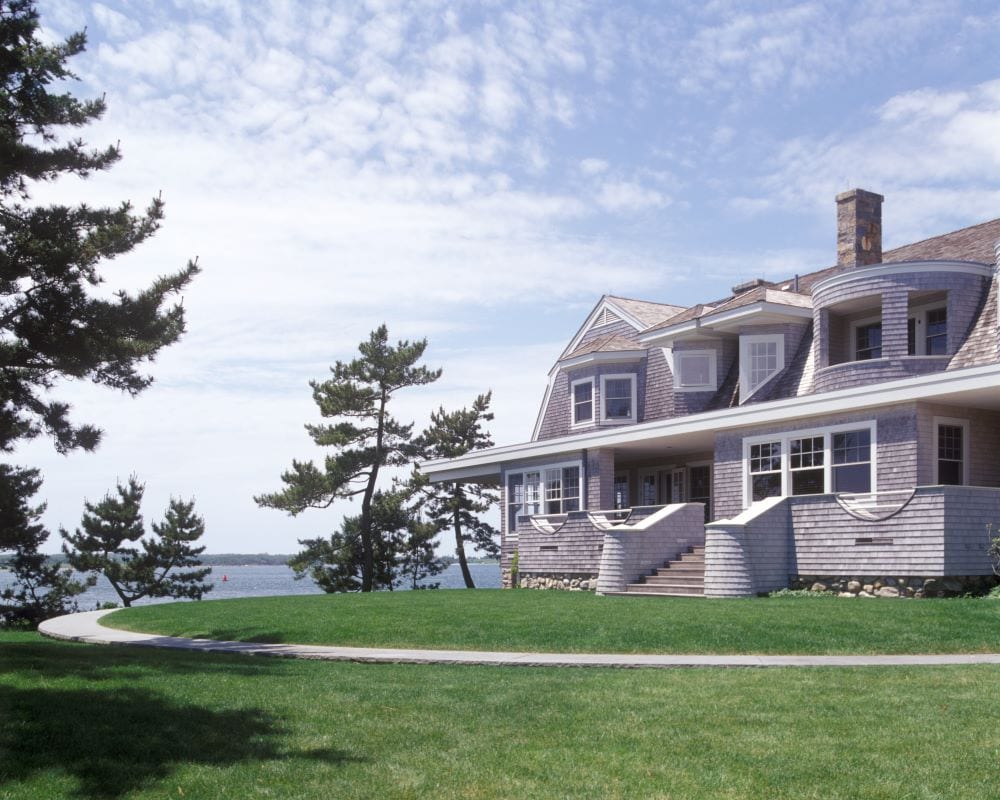 Peter Estersohn / Getty Images
History of the Cape Cod home
Believe it or not, this style of home dates back to the times of the earliest Puritan settlers. It came about because they brought the idea of an English cottage to America and then adapted it to accommodate New England's harsh winter climate.The symmetrical design, arranged around a large, open living space – or "hall" as it was once called – is English in its tradition. However, the steep roofs were meant to minimize the weight of snow settling on the roof. The characteristic low ceilings were meant to conserve heat and the cute shutters were put in place to block harsh winter winds.
The term "Cape Cod house" wasn't given to these cottages until the 1800s. The Reverend Timothy Dwight IV, President of Yale University, named them after a visit to Cape Cod. His observations from his visit were published posthumously in "Travels in New England and New York" (1821-22). That said, the modern Cape Cods you see today were popularized during a Colonial Revival period in the 1920s and 1930s. Boston architect Royal Barry Willis reintroduced the Cape as a contemporary housing option. He retained the same basic exterior elements but adapted the interior layout for modern living. His work saw another boom after World War II, when the Cape's simplistic layout made it a good fit to house returning soldiers.
Variations on the Cape Cod home
Half Cape
Featuring a front door on one side of the home with two multi-paned glass windows on the other, this house was the starter home of its day. Settlers would often keep adding additions to it as their families grew until, eventually, it would transform into a three-quarter Cape. This type of home is sometimes also called a Single Cape.
Three-quarter Cape
This home features the front door to one side of the home with two multi-paned windows on one side and one multi-paned window on the other. It was the most popular style of Cape in the 18th and early-19th centuries.
Full Cape
Also known as a Double Cape, this style is common today but was rare among the settlers. It was reserved for the wealthiest among them. The full Cape has a central front door and two multi-paned windows placed symmetrically on either side. It also features a particularly steep roof and a massive chimney.
boblin / Getty Images
Defining features of a Cape Cod
Though Cape Cod homes come in a variety of styles, there are a few defining features that bring them all together. Here is a general overview of what you can expect from this type of home:
Exterior:
Symmetrical appearance with a centered front entry
Steep roofs with side gables and an overhang
Shingle siding
Gabled dormers
Double-hung windows with shutters
Centralized chimneys
Simple exterior ornamentation
Interior:
1 or 1.5 stories
Low ceilings
Symmetrical layout featuring a center hall
Large, open-concept living space
Bedrooms in dormers or under gables
Clean lines, little aesthetic detailing
Have you fallen in love with the Cape Cod-style home? Do you dream of owning one of your own someday? Tell us all about it in the comments below.