Award-Winning Modern Luxury Home in Arizona: The Sefcovic Residence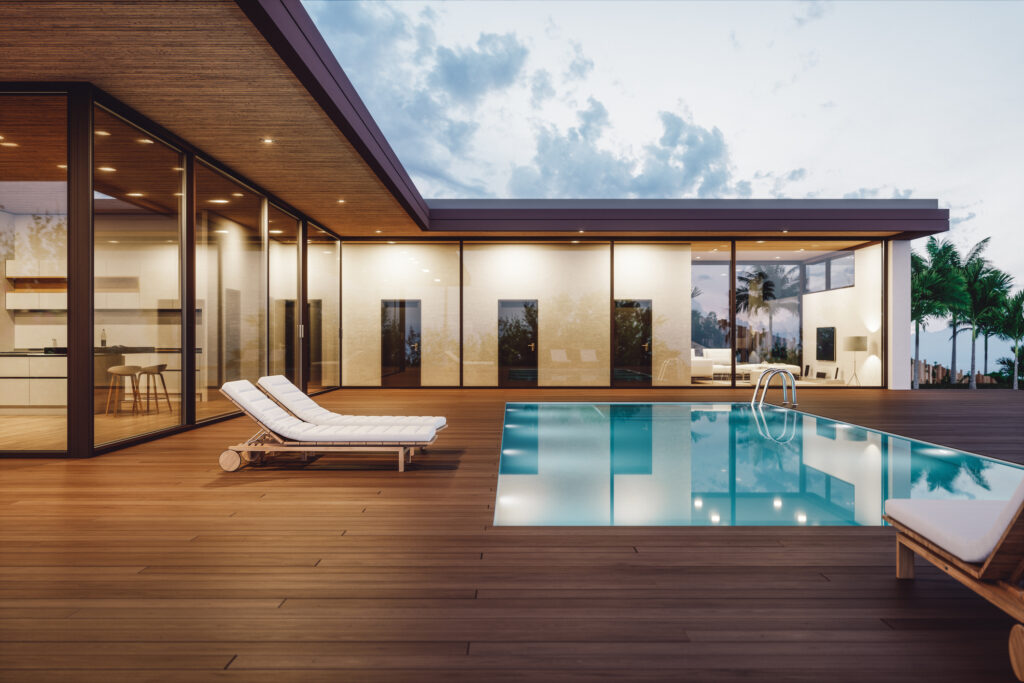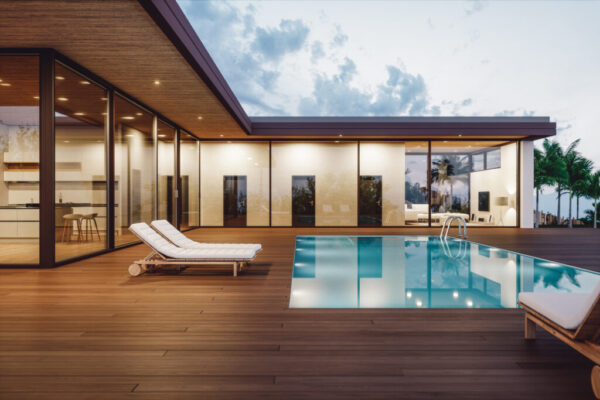 imaginima / Getty Images
Meet this luxurious home in the Desert Mountain Community in North Scottsdale, Arizona, USA. The Sefcovic Residence is an award-winning home (Gold Nugget Award of Merit in the Custom Home over 6,000 square feet category), a spacious house with a streamlined appearance that blends with the surrounding desert. The house features 5 bedrooms and an amazing view over the arid surroundings, populated by families of cactus. It was designed by Tate Studio Architects and completed in 2011. The exterior is paved with natural stone tiles, that also adorn the interior of the house. In fact, there are many natural elements decorating the indoor living spaces: wood panels, cladded stones, pebbles and last, but not least, bold blue glass panels reminding of the vibrant Arizona sky.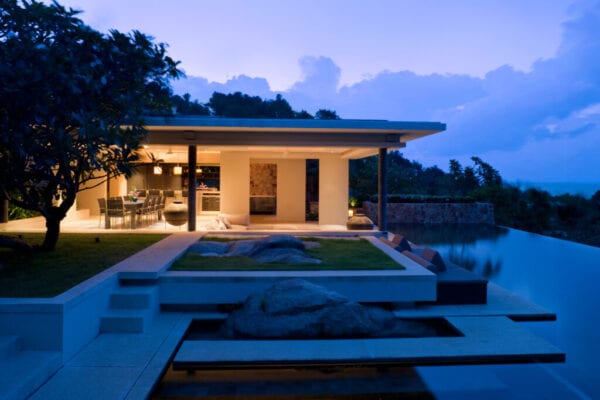 ShutterWorx / Getty Images
The main colours reflect the arid environment: from dusty shades of beige, to browns and copper-like accents embellish the interior of this spectacular luxury home. Each house has its core. At the very centre of Sefcovic Residence you will find an open fireplace, spreading warmth and light. This particularly beautiful residence features floor-to-ceiling windows (replacing some of the walls), capturing the essence of the the desert and blurring the line between the outdoor and the indoor.