Amazing Home Overlooking the Constantly Changing Seascape, Australia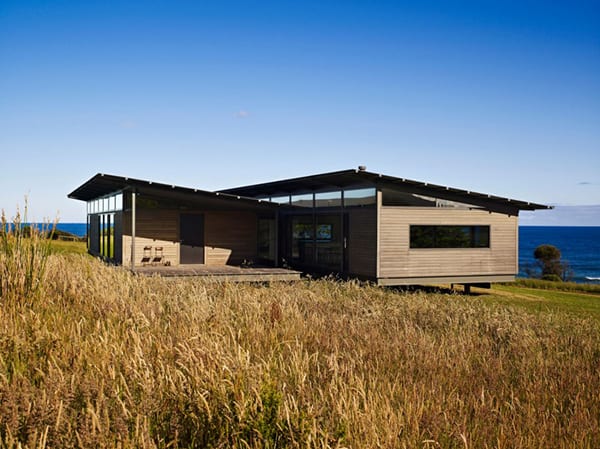 Exhaling transparence and freedom, the Sugar Gum House, located in Otways, Australia, nearby the ocean is an ex-old shack extended and completely renewed by Ron Kennon Architects. The house used to be a simple shelter, offering protection in rainy winter days or during cold south westerly winds.

The sugar gum hardwood is an authentic material recognised for its durability and for the stunning light orange colour, being ideal for both interior and exterior decoration. The house is located above a creek, offering staggering views over the ever-changing seascape, enhancing the feeling of serenity and serving as a perfect refuge environment for your getaways.

[deals-hub-ad]

The house is simple, bright and…transparent. The wide windows let the landscape "sneak" inside the house. You can see the seashore, the wild-elegant wave battles, the storms, the moodiness and the change of seasons, all – from the intimacy of the living room. Act surprised, let yourself fascinated and enjoy the show. Breath in the fresh air and explore the limits of a hollow, wild environment that helps you rediscover the true values of nature. The site is absolutely amazing, especially at dusk when the sky colours play their own enchanting story. "The house is made of a modular and repetitious steel structure which allows it to have less impact on the coastal landscape and seemingly float above it." Moreover, the new space is divided in two pavilions. The new home accommodates an open plan kitchen, a living and a dining room, a master bedroom, three smaller bedrooms and a shared bedroom. On top of that, there's a powder room, a laundry and mudroom. The house is particularly spacious, breezy and respecting a simple design line.