Have You Cleaned These Household Things Lately? Or Ever?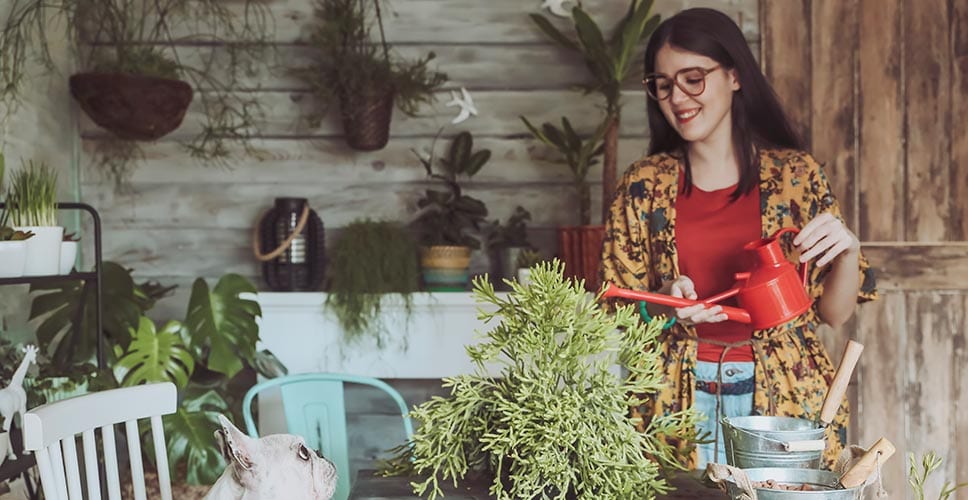 Sometimes life-and smells-can creep up on us. You move into your new place, wipe down the inside of the cabinets, dust a fan blade or two, and think you're golden. That is, of course, until the spaces in your home are anything but golden.
Curious whether you've accidentally overlooked any unhygienic hiding spots? This list will help ensure you're cleaning all the culprits.
Remove What Lies Beneath Your Sheets
Kudos if you wash your bed sheets weekly, but what lies beneath can be alarming. Over time, mites, allergens and skin cells can camp out in mattresses. Ban unwelcome guests by vacuuming your mattress with an attachment every few months. Upholstery shampoo can remove stains and odors-just be sure not to leave behind a lot of moisture. The hygienic reasons for washing pillowcases is likely old news, but what about the pillows inside them? Would you be more motivated knowing after 2 years, according to HGTV, 1/3 of a pillow's weight contains dead skin, bugs, dust mites and-should we stop there? Rest your weary head on clean comfort by washing pillows on gentle every 3-6 months.
Flush Your… Sponges and Sinks?
If you wouldn't consider washing your dishes with the dirtiest thing in your home, consider this: studies have shown sponges to have more germs than the toilet. Nip this in the bud daily by flushing out unsanitary imposters. Rinse the sponge, squeezing out excess water and soap, then microwave for 3 minutes. Doing so will disinfect it for the next day. For additional sanitization, toss sponges into the dishwasher each time it runs. While on the subject, let's talk about your sponge's home: the sink. Once a week, flush your kitchen drain with boiling water, then pour down a mixture of 2 cups water and a ½ cup each of vinegar and baking soda. This helps break down lingering debris and odors.
Keep Your Curtain Cleanliness in Line
The warm, damp environments our shower curtains and liners live in puts them at an inevitable risk for mold and mildew. Spraying your liner with distilled white vinegar after each shower can help shield it against future filth. However, throw out the assumption you need a new liner each time it appears dirty. Every several months, wash your liner on gentle cycle with two towels (which act as a buffer), detergent and a cup of baking soda (which can scrub away mold and odors). Don't forget to give your decorative indoor curtains-which collect dust and dander-routine washes, too. Though frequency may depend on curtain type, a good rule of thumb is to machine-wash them seasonally.
Give Your Trash Cans a Much-Needed Bath
We routinely toss out the trash, but what's not getting tossed out with it is the film of bacteria and odor left behind on the inside. Get in the habit of wiping down the inside of your trash cans with a spray cleaner or homemade (50:50 vinegar to water) solution each time you change the bag. For maintenance, sprinkle some odor-absorbing baking soda-or place a dryer sheet-at the bottom of the can. To tackle an already-filthy inside, spray it with bleach and water, letting sit 10 minutes before scrubbing profusely.
Wash Your Beloved Washing Machine
We rely heavily on washing machines to clean our clothes, but every so often, they need TLC in return. Over time, detergent, soil, minerals, bacteria-and whatever else our tossed-in clothes are crawling with-can create buildup. Strip your washer of this scum by washing it a few times a year. Set the washer at the hottest and highest cycle with four cups of white vinegar, allowing it to sit for an hour after the cycle begins. After the cycle has resumed and finished, run it again-this time with a cup of baking soda.
Clean the Air You and Your Plants Breathe
Indoor plants can boost air quality and moods, but are they harboring any secrets? Leaves can collect dust, allergens and bugs, so wash plants in lukewarm water (cold can cause leaf spots) when you detect dust. Up next in air quality maintenance: vents. Air ducts can house allergens, spider webs, hair and-do we really want to know what else? Clean your vents once a month by removing the cover, vacuuming the unit with an attachment, and thoroughly cleansing the cover. Replace air filters each year. Another filter to keep an eye on? Vacuum filters. Cleaning and replacing as recommended, depending on the type, will ensure you're removing more filth than you're leaving behind.