What are heat pumps?
Heat pumps are incredibly efficient heating, ventilation, and air conditioning (HVAC) systems that can both heat and cool your home. They work by taking heat out of the air in one space and moving it into the air in another space. During warmer months, the heat pump will remove heat from within your home and transfer it outside; in the cooler season, it will take heat from the outdoors and bring it inside.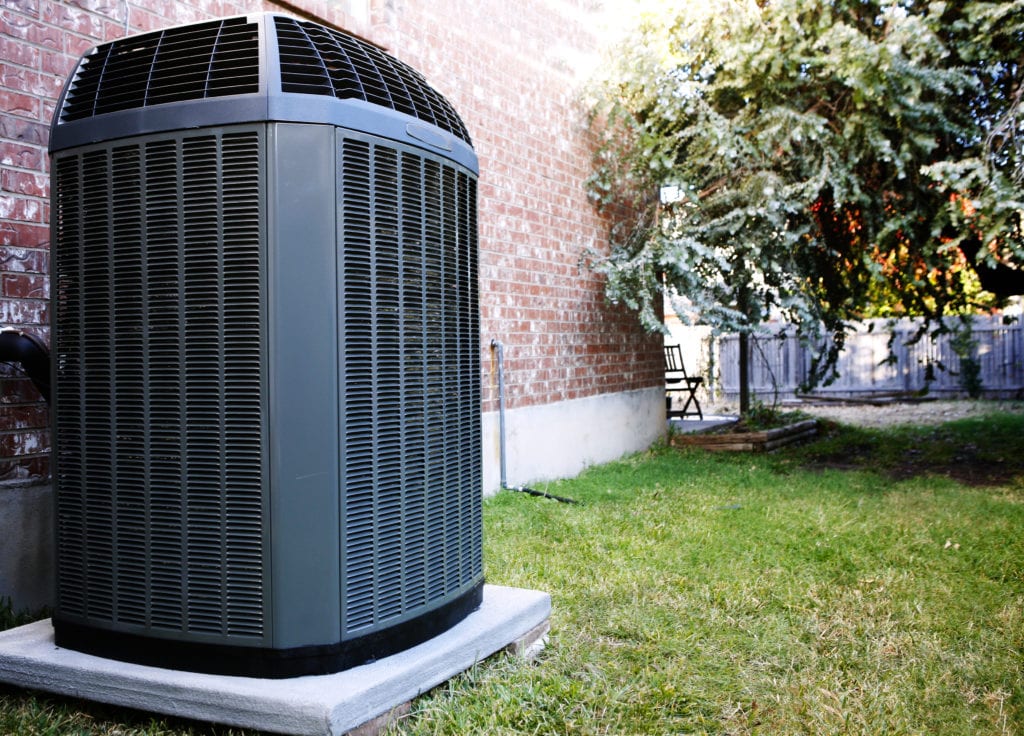 What makes the best heat pump?
Heat pump technology has evolved to the point where they are no longer limited to use in mild climates. They are best suited for temperate weather, but many can function well at temperatures below freezing. Heat pumps circulate heated or cooled air to areas where the temperature needs it. Cold air is pumped to warm areas and vice versa depending on the season. Good heat pumps lower the cost of heating and cooling a home while saving energy. The best ones also provide humidification and function with remote access and precise controls.
What makes one heat pump better than the other? The most important factors are SEER (Seasonal Energy Efficiency Ratio), stages (multi-stage, two-stage or single-stage), thermostat technology, noise levels (quietness of use) and warranty.
SEER (Season Energy Efficiency Ratio) is pretty straight forward. The higher the SEER the more efficient the system is. Higher SEER saves operational energy which translates to lower power bills.
Stages are similar to the gears in a car. A single-stage unit is either on or off. When it's on it goes 100 percent until the desired temperature is met, then it shuts down. Two-stage units toggle between a lower operating capacity (usually about 40 percent) then shifts up to 100 percent when more power is needed. This reduces the amount of energy needed because there is always some air being pumped and conditioned. Multi-stage is the most precise and energy-efficient version. These units typically cost more but provide the highest levels of efficiency and comfort.
Thermostat technology controls the unit. These thermostats vary in features and access. Some thermostats function only within the home while others allow remote access via WiFi® and use smart systems like Observer®  and Ion™. Their displays also vary in sophistication and power.
Noise is another consideration. How loud or quiet a heat pump functions affects the user's experience and is, therefore, a consideration for what makes a heat pump the best.
Warranties vary from brand to brand and tiers of units within the brands. The more comprehensive and longer-lasting the warranty, the better.
Prices for heat pumps will vary depending on a number of factors. The general price range for a five ton unit can run between $1,700 and $4,200 for the unit alone, and $3,000 and $6,300 or more including installation. However, you should contact an HVAC professional in your area to get a specific quote for your home.
Best heat pumps
Bryant
Bryant Heating and Cooling Systems have been operating for over a century. Using their expertise and experience, they've built a trusted brand that operates throughout the US. Their product line has evolved to include the aptly named Evolution System Heat Pumps. This line includes the Evolution Extreme, which tops the list for heat pump efficiency rated by ENERGY STAR in 2019.
Bryant Evolution Extreme Variable-Speed 280A – This multi-stage model is a top-of-the-line heat pump with top-rated performance. It runs at up to 20.5 SEER which made it one ENERGY STAR's most efficient systems of 2019. It has optimal dehumidification control with Evolution Connex technology. It is extremely quiet (58 dB) especially when cooling. This system works particularly well in zone systems due to its precise heat modulation. It uses a comfort management system to reduce wide fluctuations in temperatures. This system also uses WiFi®  for remote access and notifications of necessary maintenance. Optimal dehumidification capability comes with the Evolution ConnexTM control.
Frigidaire
Frigidaire is one of the most recognized and trusted brands in home appliances. The brand is not limited to refrigerators, though. They are a leader in home comfort systems, like air conditioning and include Frigidaire heat pumps.
Frigidaire FSH1BG – This is Frigidaire's highest-end model and most efficient heat pump. This multi-stage unit is efficient, quiet and high-tech. It has an efficiency rating of 19 SEER and 10 SHPF. The IQ Drive modulates the heat more precisely to the temperature and location while reducing costly on/off cycles. It is a two-stage heat pump and doesn't require a proprietary thermostat. The programmable thermostats have large displays and easy to use digital touchscreens.
Frigidaire FSH1BF – This unit has up to 16 SEER. Although it isn't as powerful as the FSH1BG, it is still a highly efficient, durable and quiet unit. As a two-stage unit, it is designed for efficiency and comfort. This model offers CoreSense technology which extends the life of the compressor. The compressor is often an over-taxed component of a heating and cooling system. By extending its life, the unit extends the life and efficiency of the unit, reducing maintenance and replacement costs.
Comfortmaker
Comfortmaker has been making heating and cooling products for over 50 years. Founded in Saint Louis, Comfortmaker was originally a subdivision of American Furnace Co.
Comfortmaker has continued to build its own brand and now operates under the corporate umbrella of International Comfort Products.Comfortmaker's SoftSound® Deluxe 18 Heat Pump with SmartSense CCH8 -This unit is Comfortmaker's most efficient unit with a rating of up to 19 SEER. It uses a variable-speed heat pump to provide precise comfort and efficiency. The SoftSound Deluxe 18 combines with both gas and electric furnaces to more efficiently deliver heat and cool air where it is needed and when it is needed. It is remotely accessible via the internet through its Ion™ System Control with Wi-Fi®. This unit is ENERGY STAR qualified.
Comfortmaker's SoftSound® Deluxe 16 Two-Stage Heat Pump CCH6 – This powerful heat pump offers high-efficiency comfort, with up to 17.5 SEER using a two-stage scroll compressor. The lower stage offers quieter climate consistency with less ramp-up energy requirements than a single-stage unit. Remote access is offered through the Observer® technology. Wi-Fi® allows for remote access and control. This unit is ENERGY STAR qualified. This unit is quiet, (68 decibels) especially when running on its lower stage.
Heil
Heil Heating and Cooling Products has been in business for over 100 years and they leverage their century of knowledge and experience to provide a wide range of home comfort products. They use their home matching system to make sure you get the right system for your home.
Heil Deluxe 18 Heat Pump with SmartSense HVH8 – This unit is a variable-speed heat pump for precise control and whisper-quiet operations. The SmartSense thermostat operates with AI technology to constantly monitor the system and communicate maintenance needs. It is accessible remotely on most platforms. This unit is rated up to 18 SEER, making it highly efficient from an energy consumption perspective and qualifies as an ENERGY STAR rated unit.
Warranty
Most of these models come with 10-year limit parts warranties, although their warranties differ in detail from brand to brand. Frigidaire comes with a 10-year comfort pledge, which means they will replace the entire unit if the compressor fails. Heil and Comfortmaker have 10-year No-Hassle replacement limited warranties, which replace compressors, coils and heat exchangers if they fail. All of these brands require product registration within 90 days of installation or the warranty defaults to a lesser warranty, generally 5 years. Here are links to the specific brand warranties, conditions and terms:
These eight units provide everything a consumer could want in a heat pump: efficiency, quiet operation, high tech features and precision climate controls. Most are backed by a ten year limited parts warranty to provide peace of mind that they will work well, providing comfort and control of your home's heating and cooling for a long time.